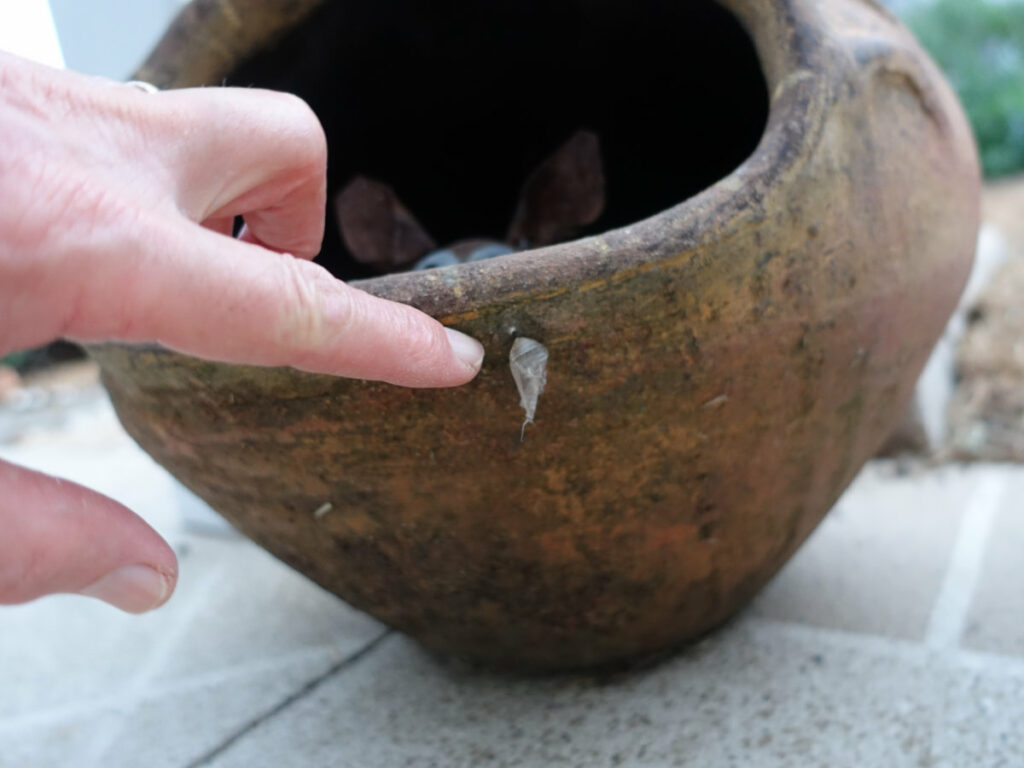 A few days ago Linda noticed a green chrysalis on the side of our chiminea. Today when she checked it, the butterfly had already emerged.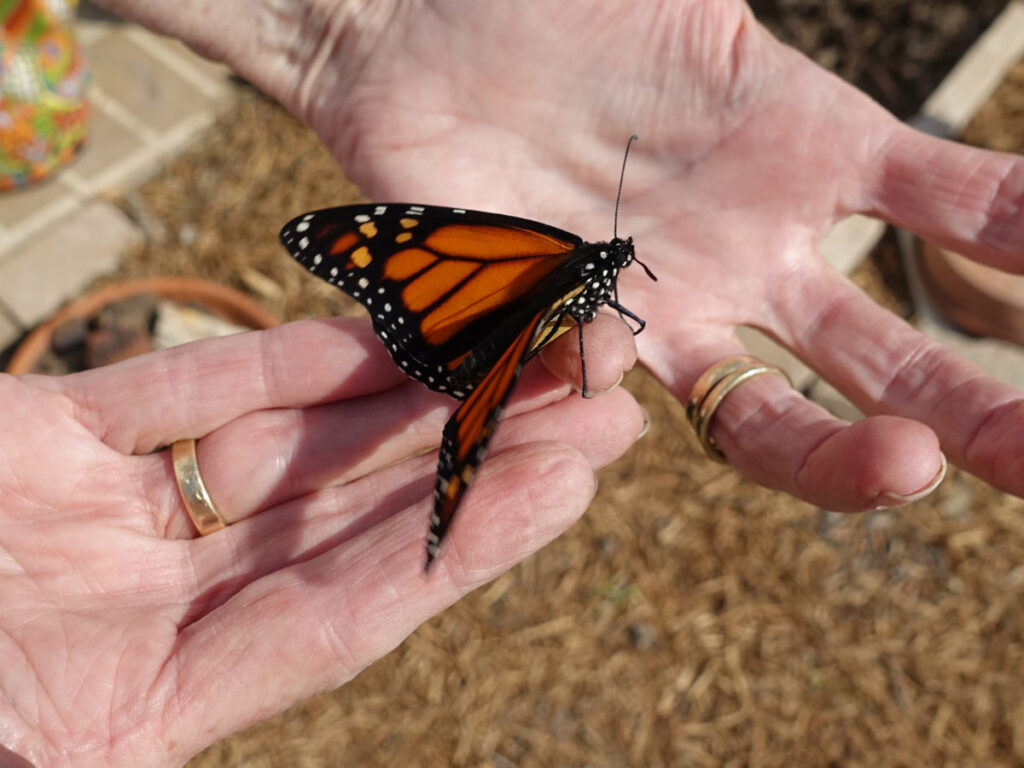 Then she noticed a Monarch on the patio.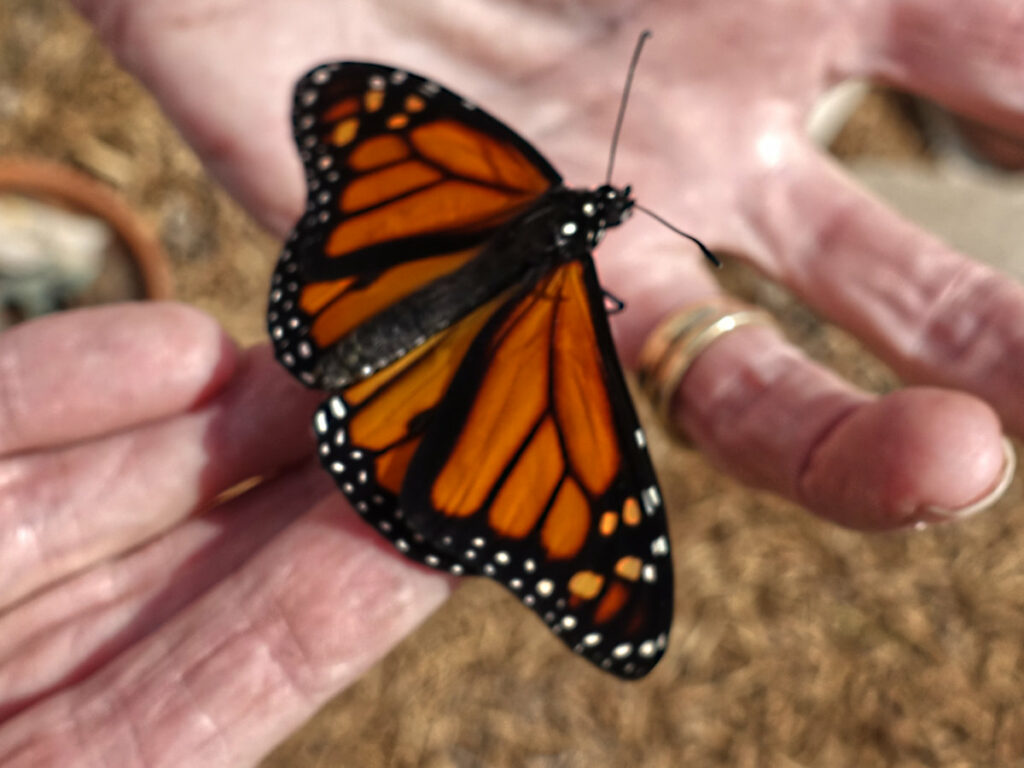 Wings open. Hard to take the photo when its wings are opening and closing.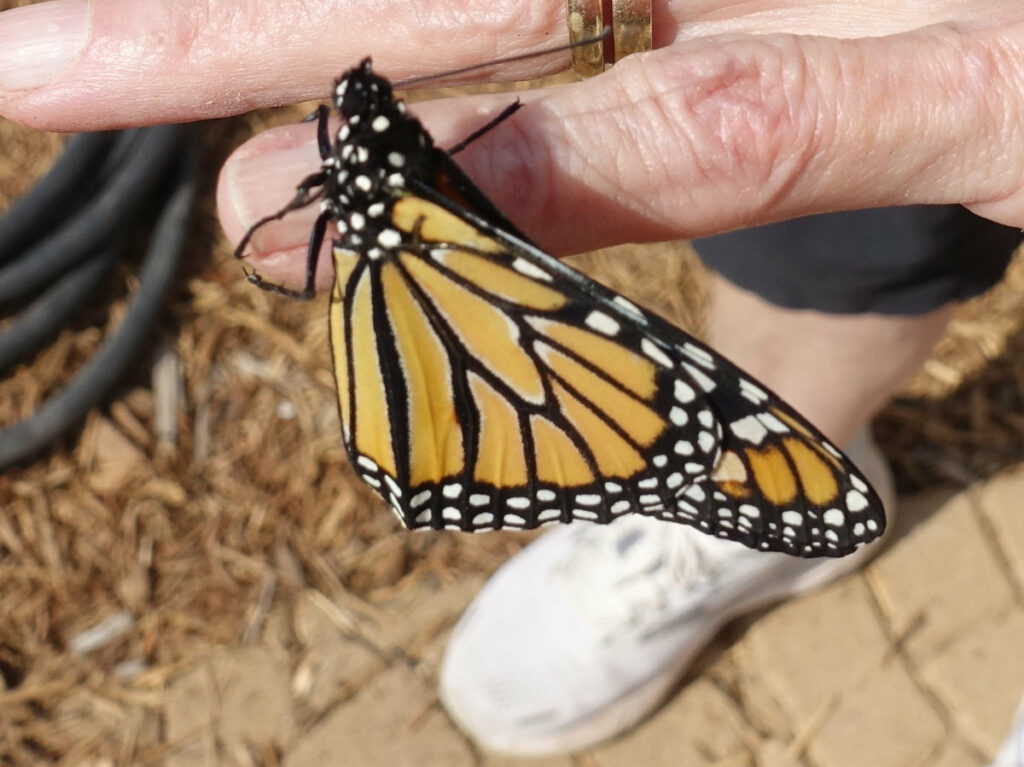 Underside of its wings. She placed it near one of our butterfly bushes and a while later observed that it was gone. Maybe it was was one we saw fluttering around at that time. And the cycle of life continues.