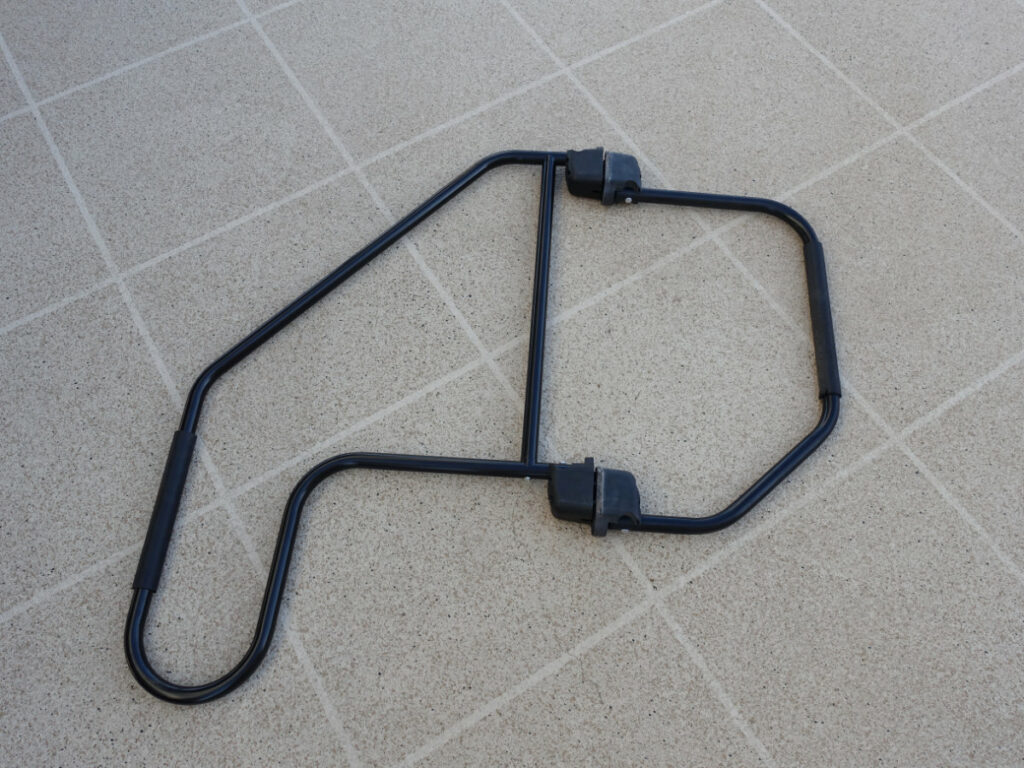 Linda has want me to do this for quite some time. So, what is it?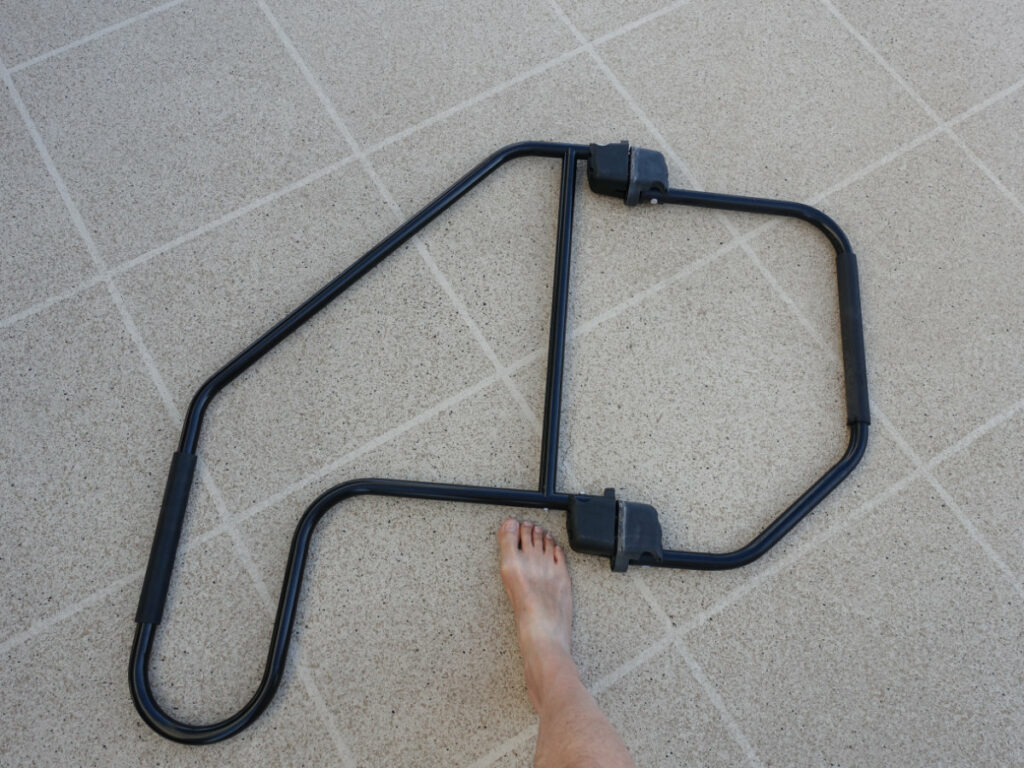 Foot photographed to indicate the relative size of the item.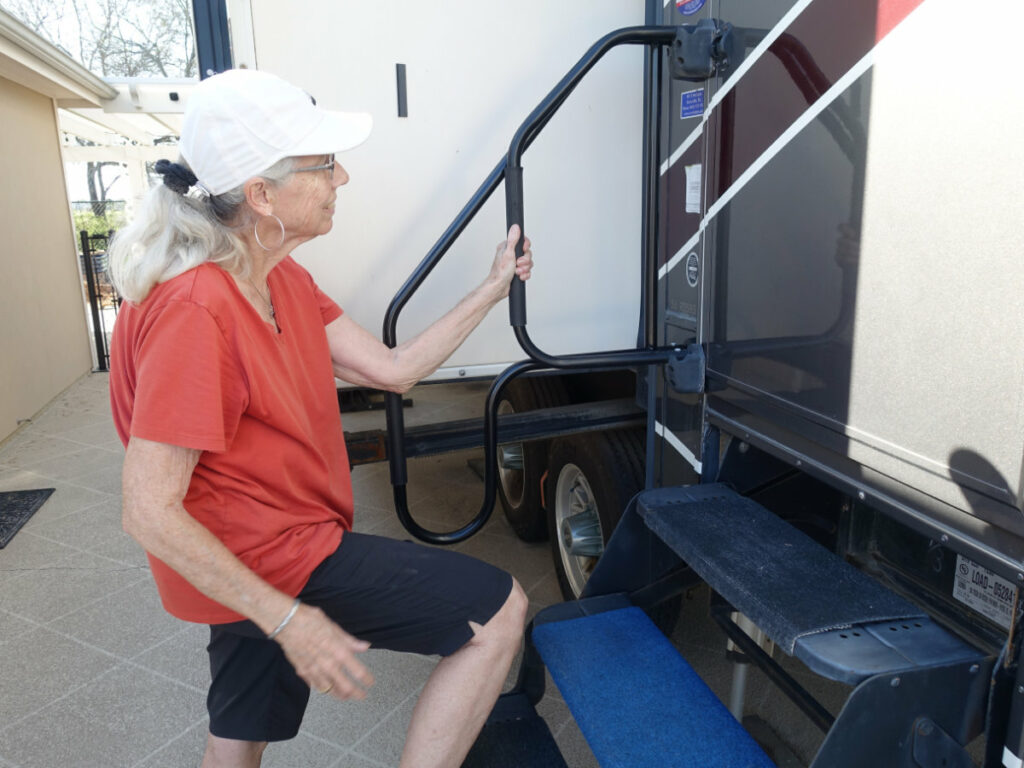 It is an Extend-a-Hand grab handle for the RV. Once I determined who the manufacture of the existing handle was, I order the longer and lower handle. It is easy to see the difference in size from the photo. Being the same make, all the holes lined up perfectly making the installation of the new one very easy. (Linda is holding the old handle beside the new one in the photo.) Linda is now a very happy camper, no pun intended.