August 17, 2023
While we were in Butte we took the underground tour at The World Museum of Mining. They explain the name comes from the fact that the miners who worked in the hundreds and hundreds of underground mines during during Butte's heyday came from all over the world.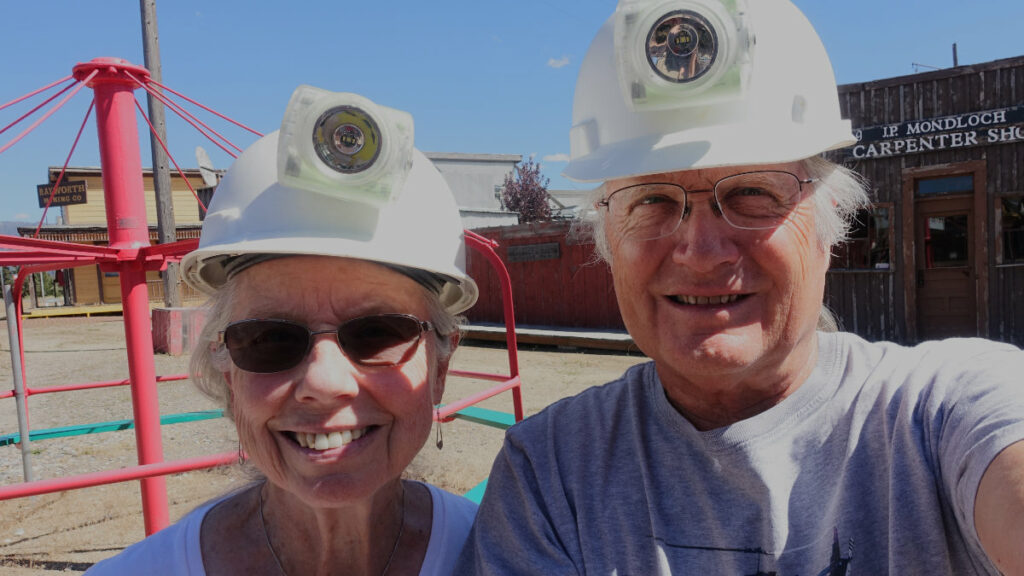 Hard hats are required underground.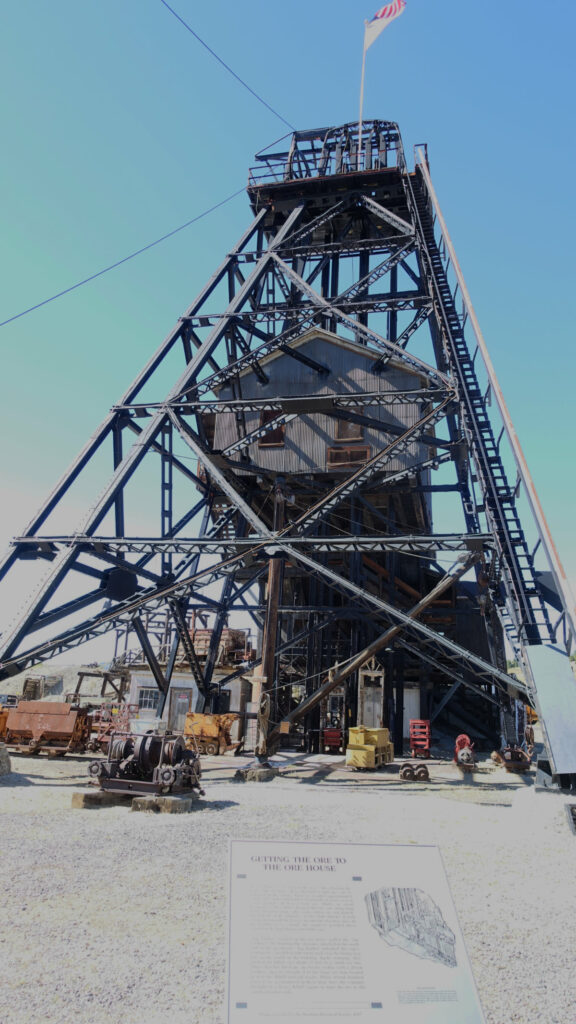 The head frame of the Orphan Mine.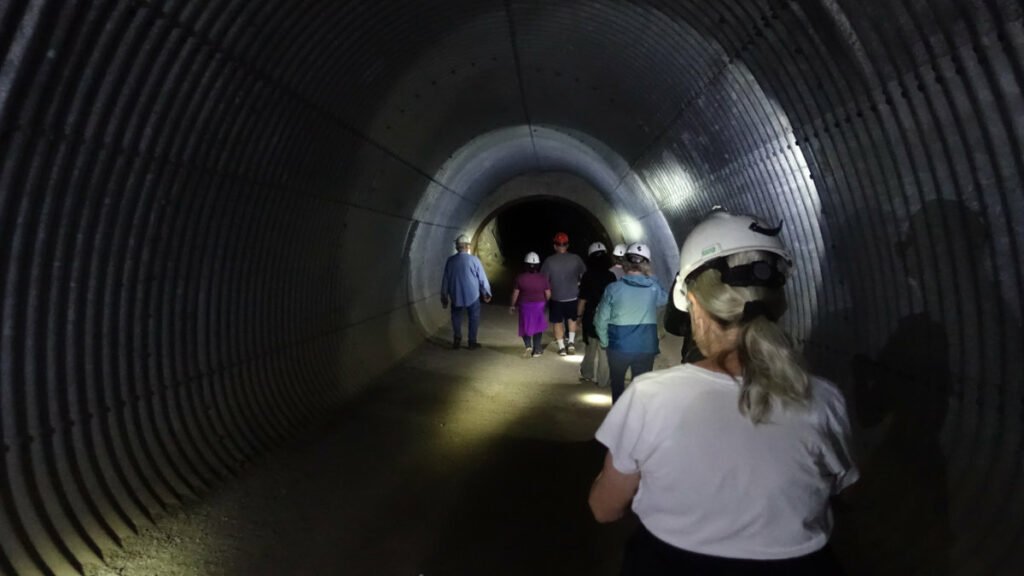 Instead of going down deep into the mine riding the hoist, here you enter from ground level and walk down a slope to the first level if the mine. (We have ridden the hoist down many hundreds of feet during a mine tour in Michigan a number of years ago.)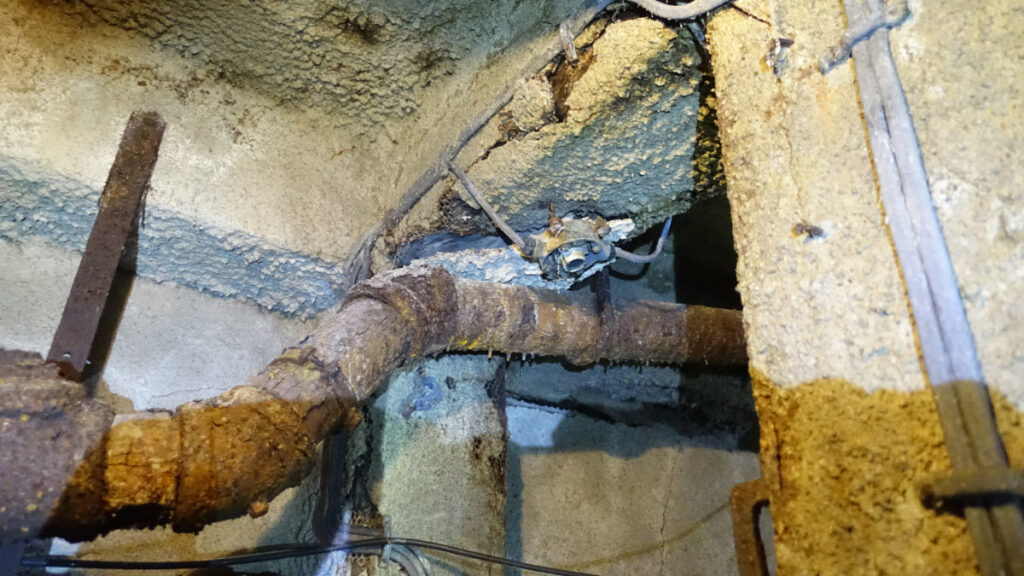 Deterioration is evident in the mine.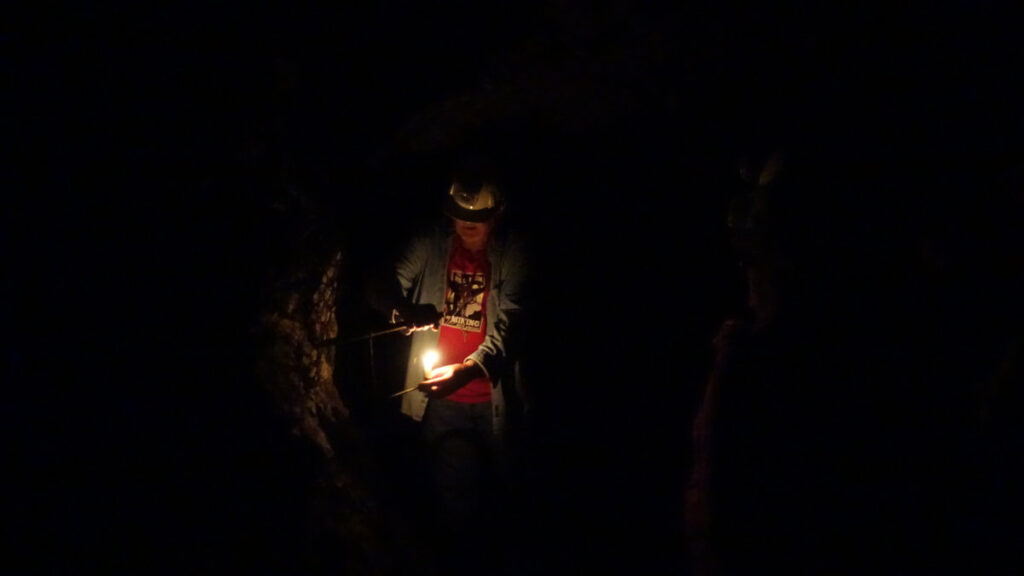 Our guide demonstrating just how little light the miners had to work under in the early days when light was furnished by only by candles.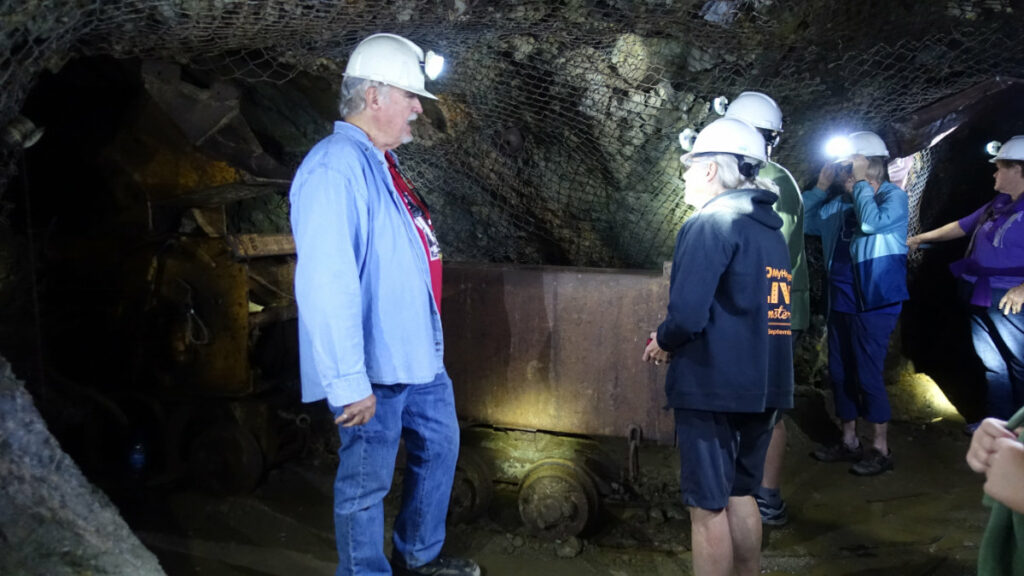 We had LED lights on our hard hats. As you can see, my wife was really into everything the guide said.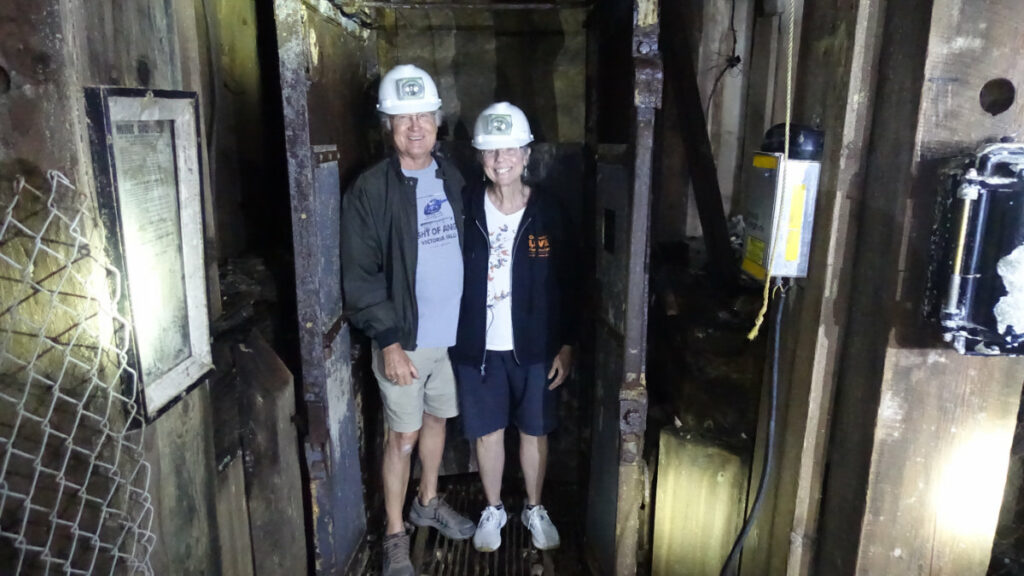 The mine is filled with water to within 50 feet of this level. So while standing in this cage there is more than 1,000 feet of water below us.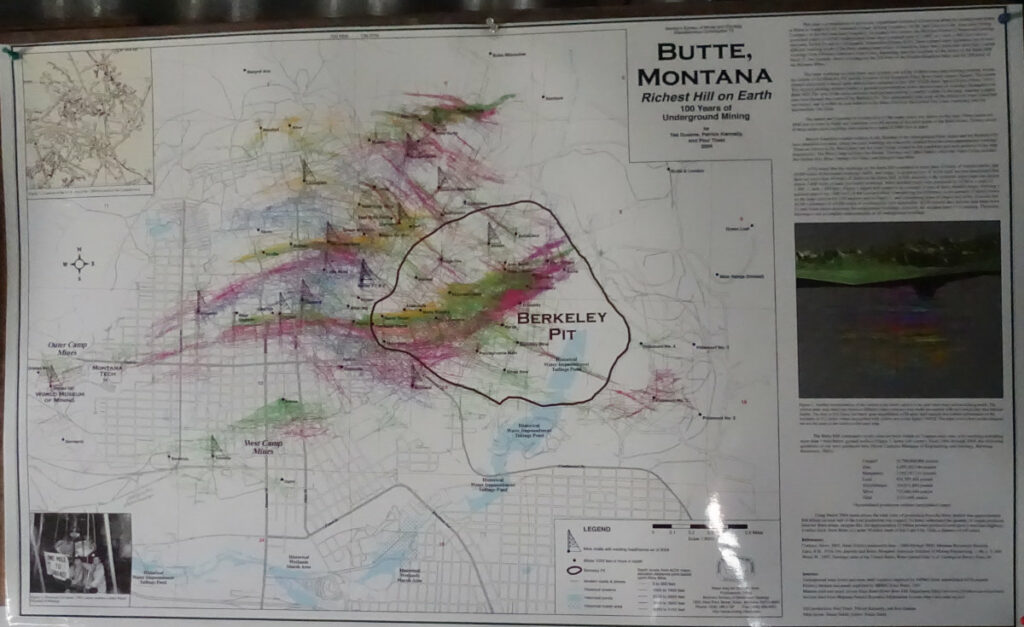 The map gives an idea of the relative size of the Berkley Pit. All in all there is more than 10,000 MILES of tunnels under Butte. Just as fascinating as seeing the remains of the mines are the stories of the "Copper Kings" Marcus Daly, William A. Clark, and F. Augustus Heinze and their battles fought over control of the copper mining industry in and around Butte, which are worth reading about if you are into history.