August 17, 2023
About 10 miles east of Big Timber, Montana at the Greycliff exit off I-94 is a KOA RV park where we spent the night and just a couple of minutes east of the RV park is Greycliff Prairie Dog Town State Park.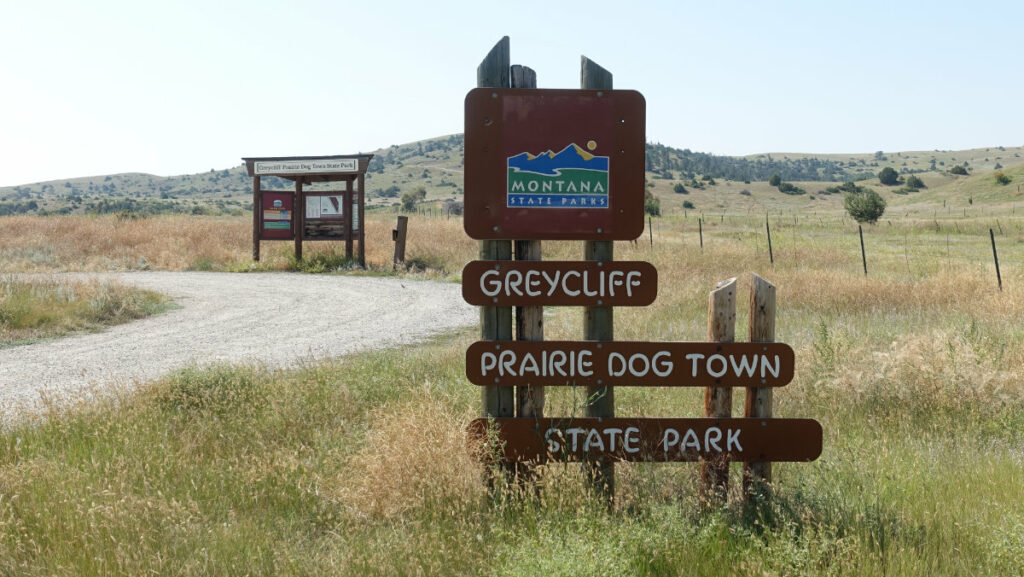 No fancy visitor center, just a road with a loop at the end when to can see those little critters.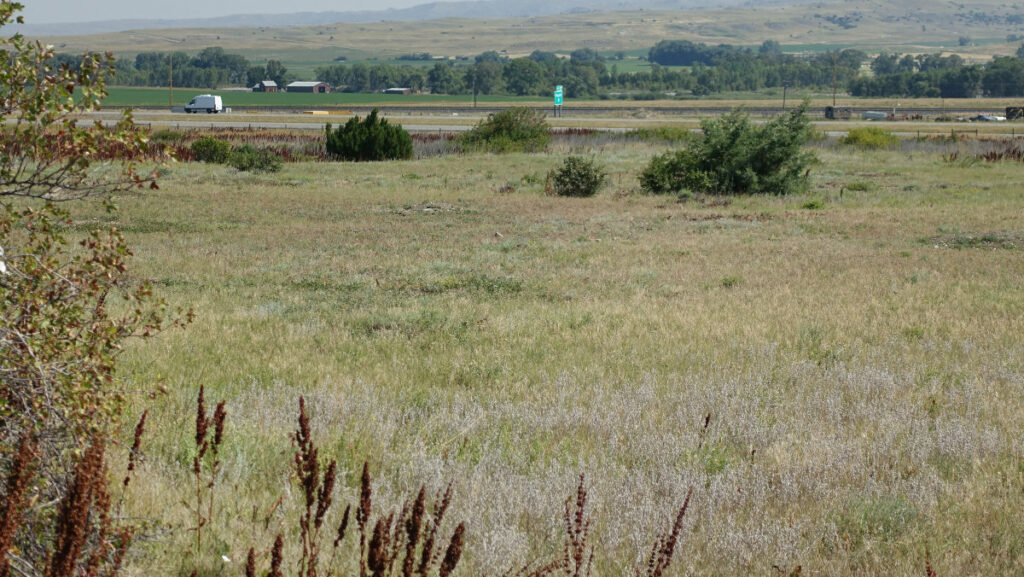 They are out there.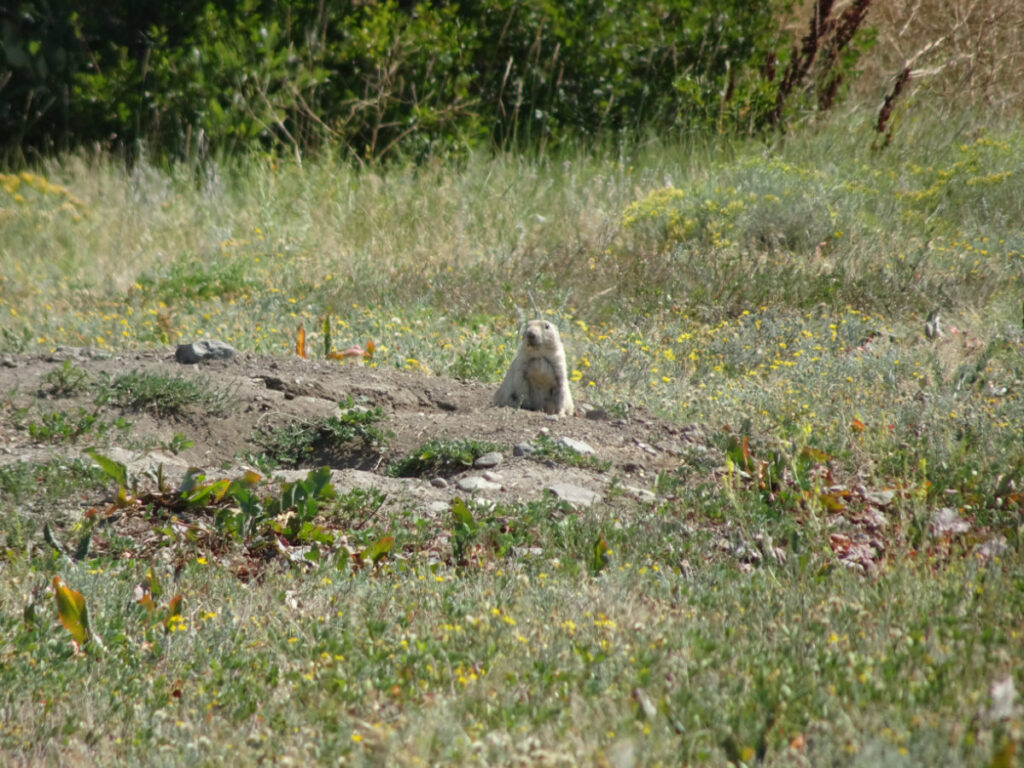 Being burrowing animals look for their low earth mounds.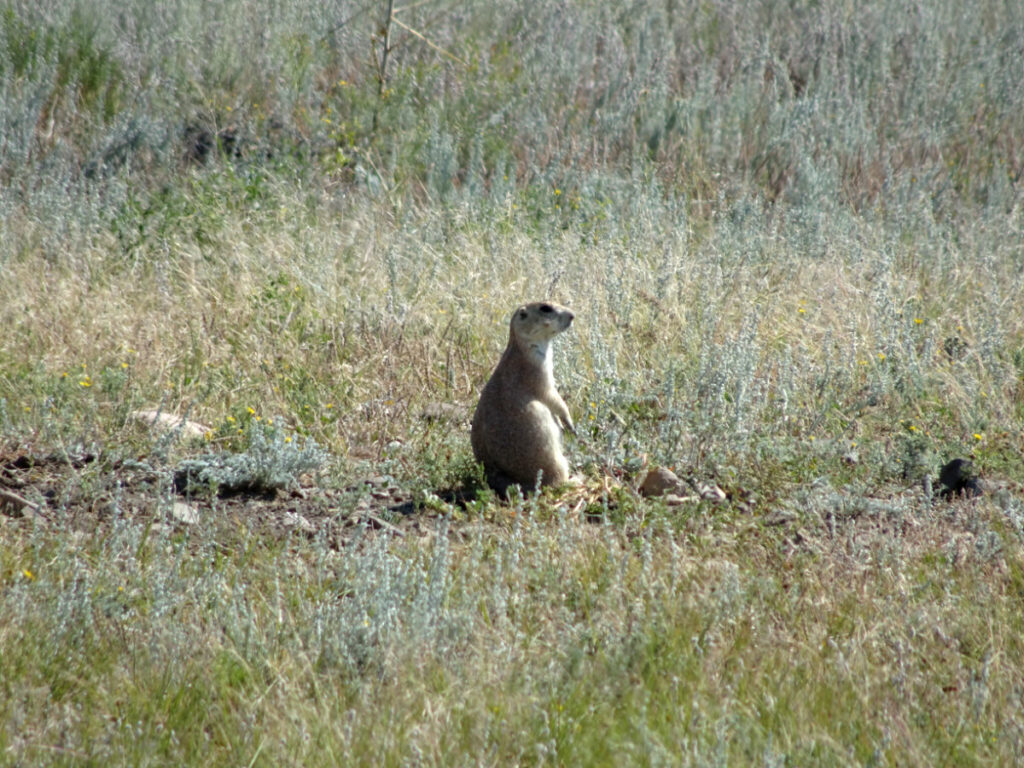 Watch Dog on duty.
A lounge around Dog.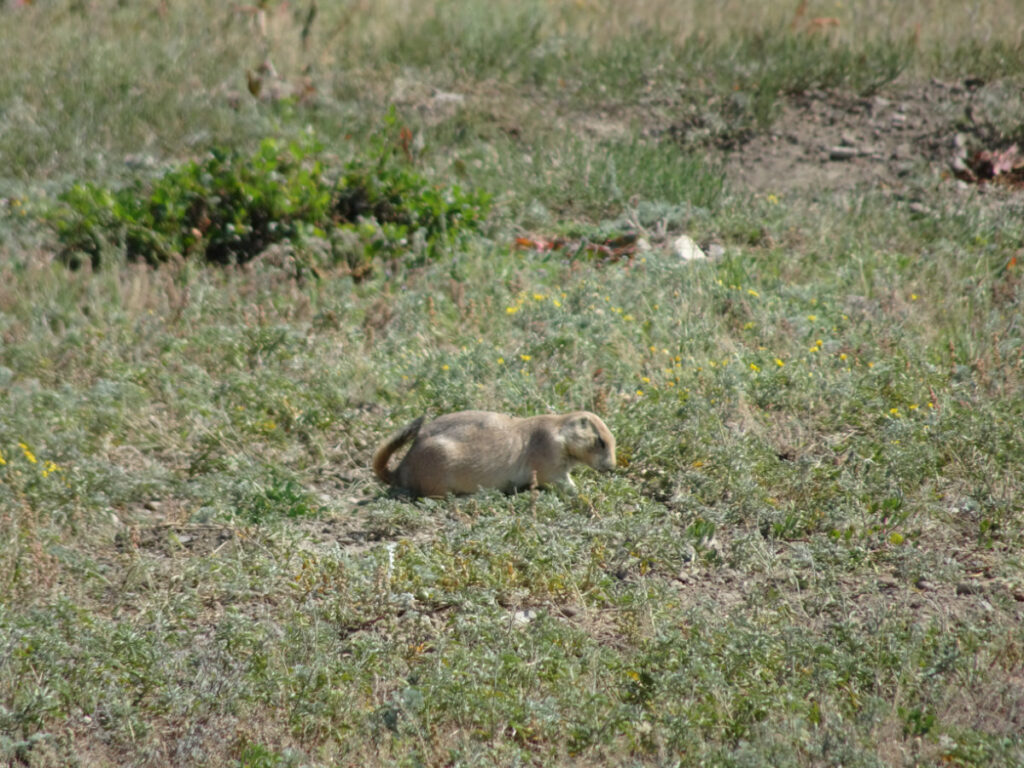 The are called Black Tailed Prairie Dogs. This was only one we saw that had its tail showing and the end of its tail is indeed black.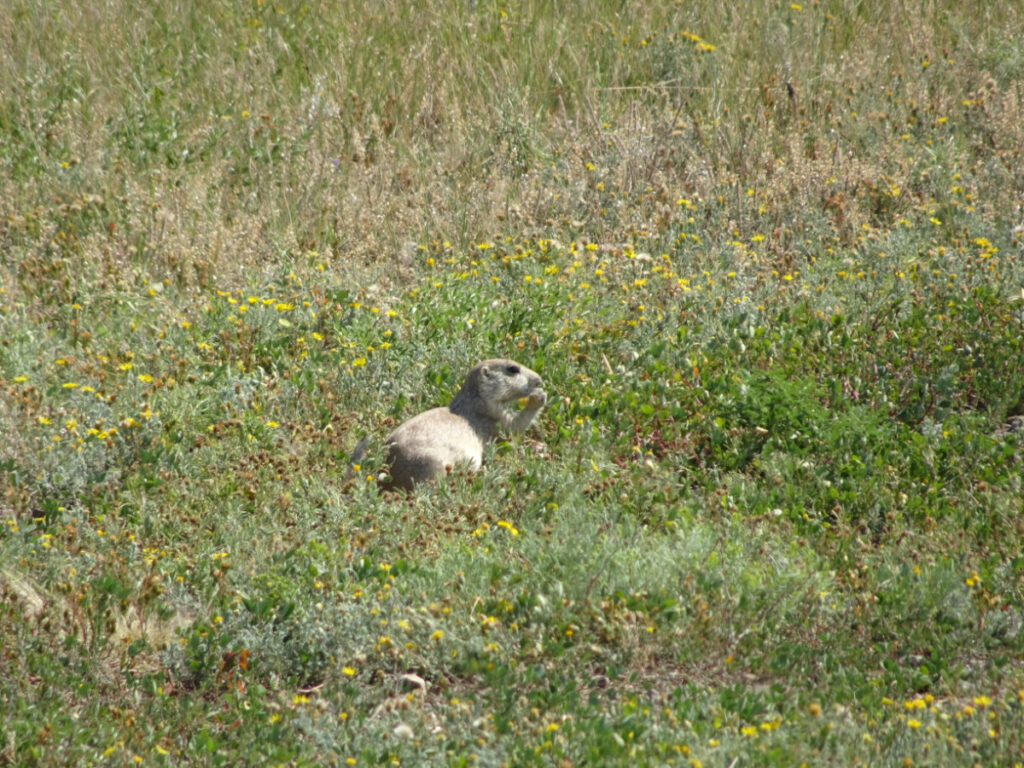 This one was busy eating.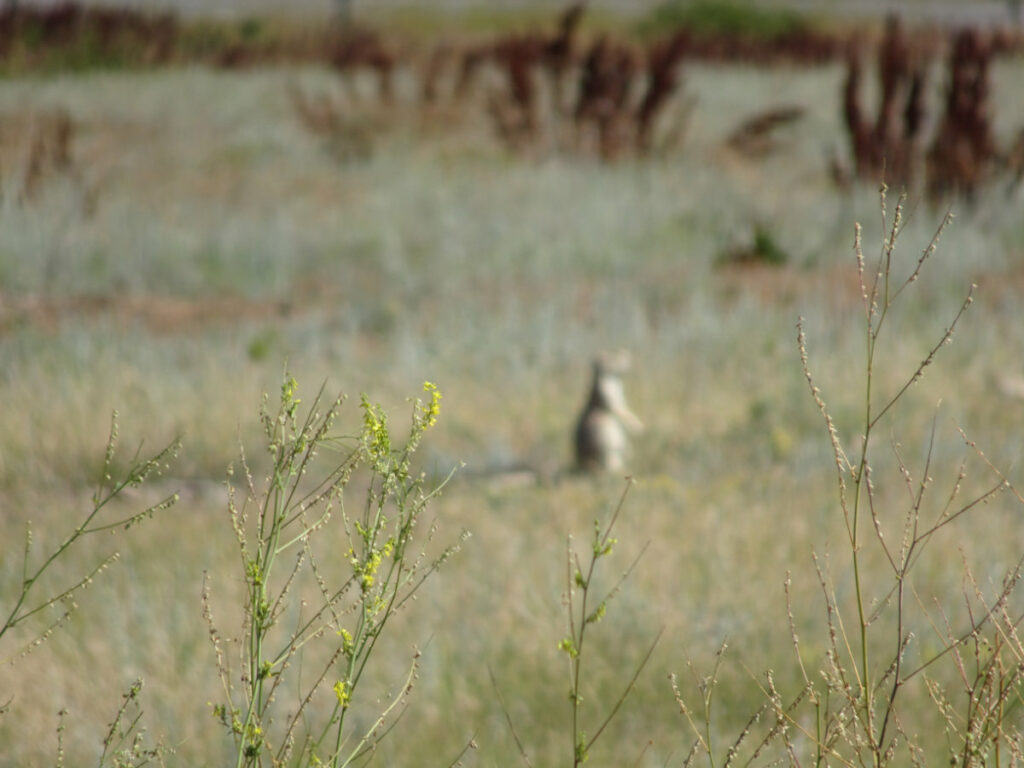 And here the camera decided to focus on the plants in the foreground and not the Prairie Dog in the background. It's probably worth a quick off and back on the Interstate if you've never seen Prairie Dogs. PS – this KOA is right next to the Interstate highway with a BNSF train track just beyond the highway. Coal trains run 24 hours a day and blow their horns as they pass by the RV Park. The RV Park map states they have ear plugs available in the office if you need them! Usually RV parks are either right next to a busy highway or near train tracks, here you get both of them.