October 1, 2022 Another play day enjoying one of our favorites, this being the fourth time we have seen it over the years.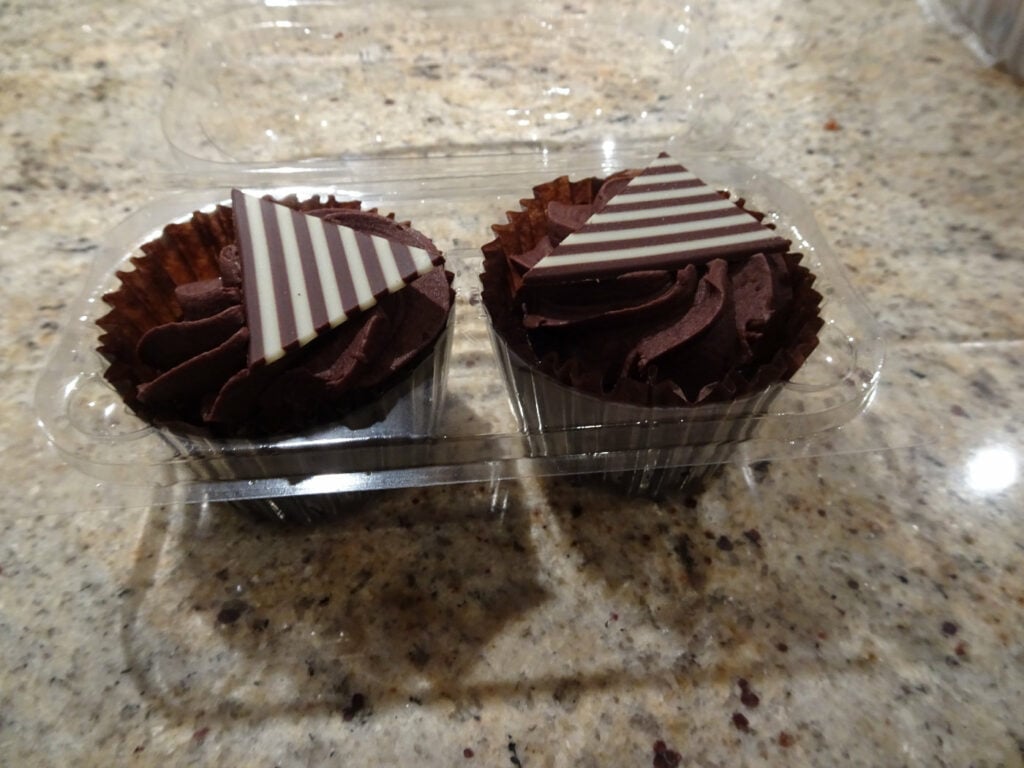 We both agreed, this was far too much chocolate to start the day. Just call us the jittery twosome.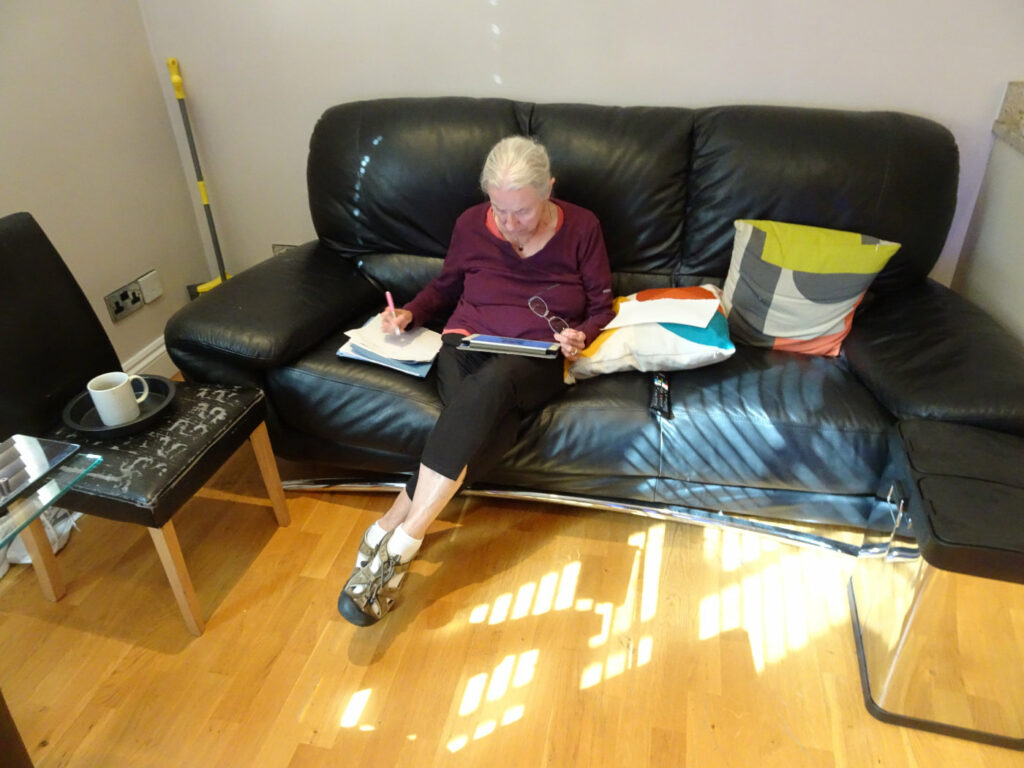 Typically we seldom plan ahead as to when or often even what we are going to do in the days ahead. Sometimes we discover things too good to pass up, so now next Saturday and Sunday mornings are booked up.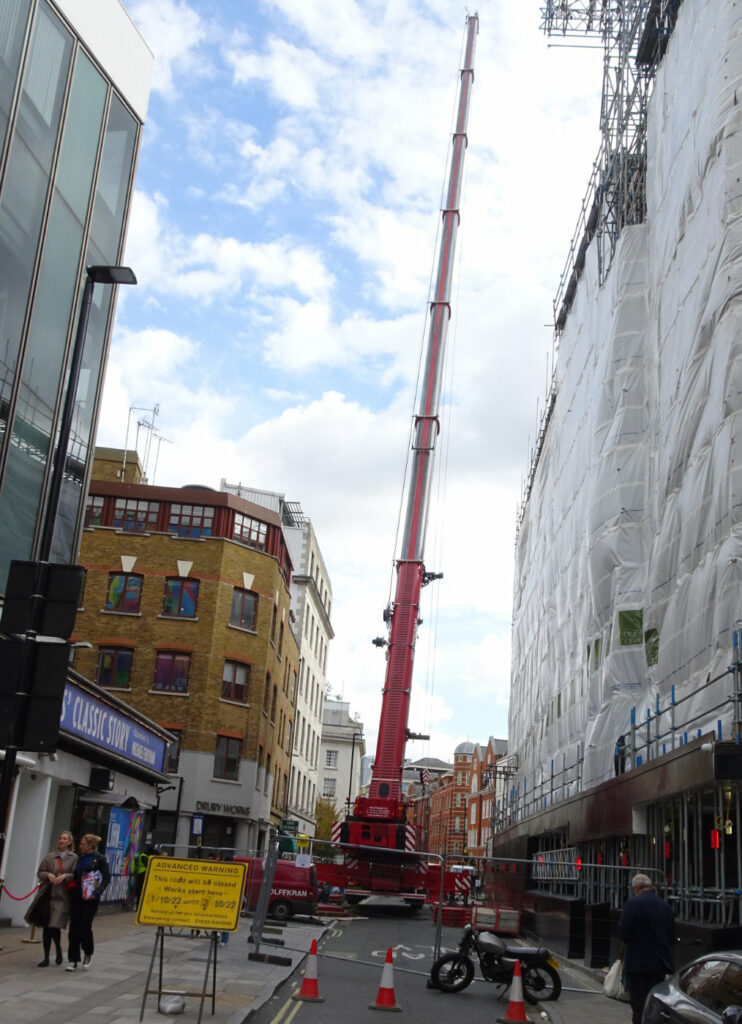 You never know what you will find on the streets of London.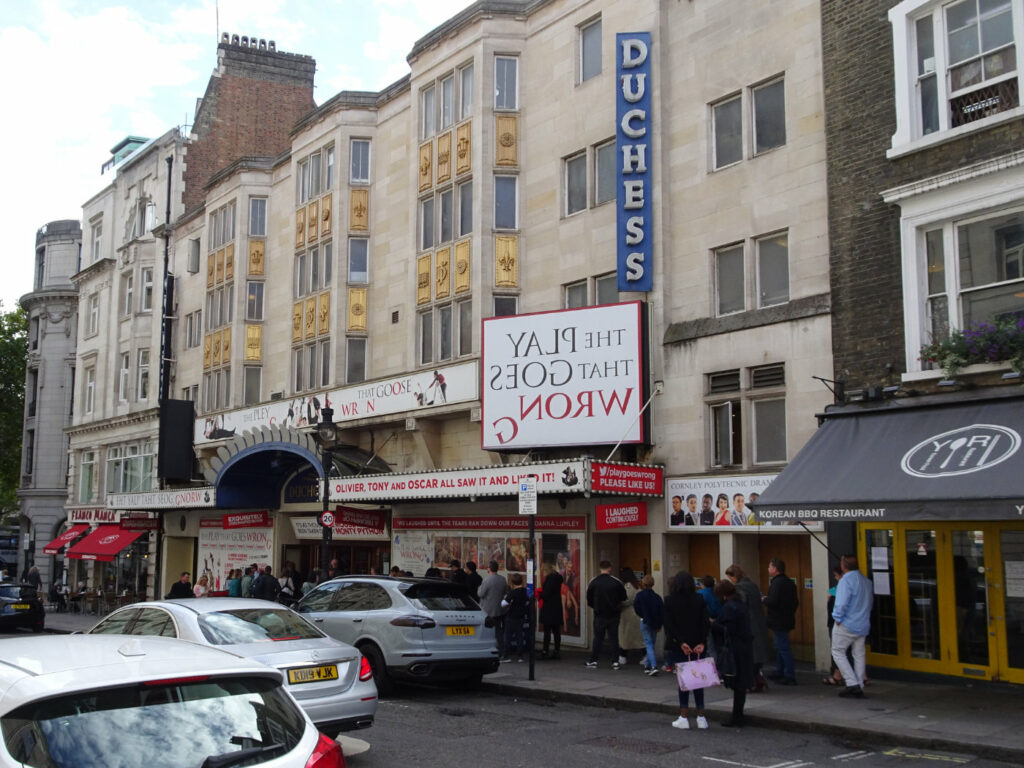 The first time we saw this play was almost 10 years ago with the original cast.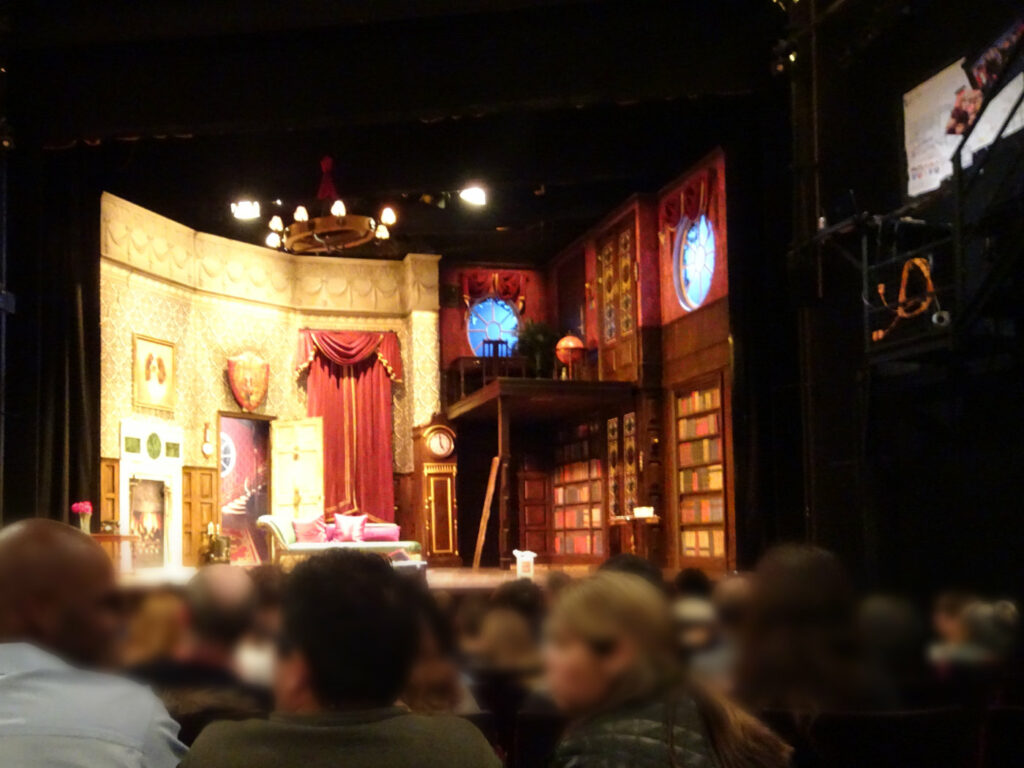 The curtains are open showing the set before when you are admitted to the theater. I got to talking to an Australian couple sitting beside us when we first sat down, then later after the theater was filling remembered to take this photo. As it has been every time we have seen it, it was a full house.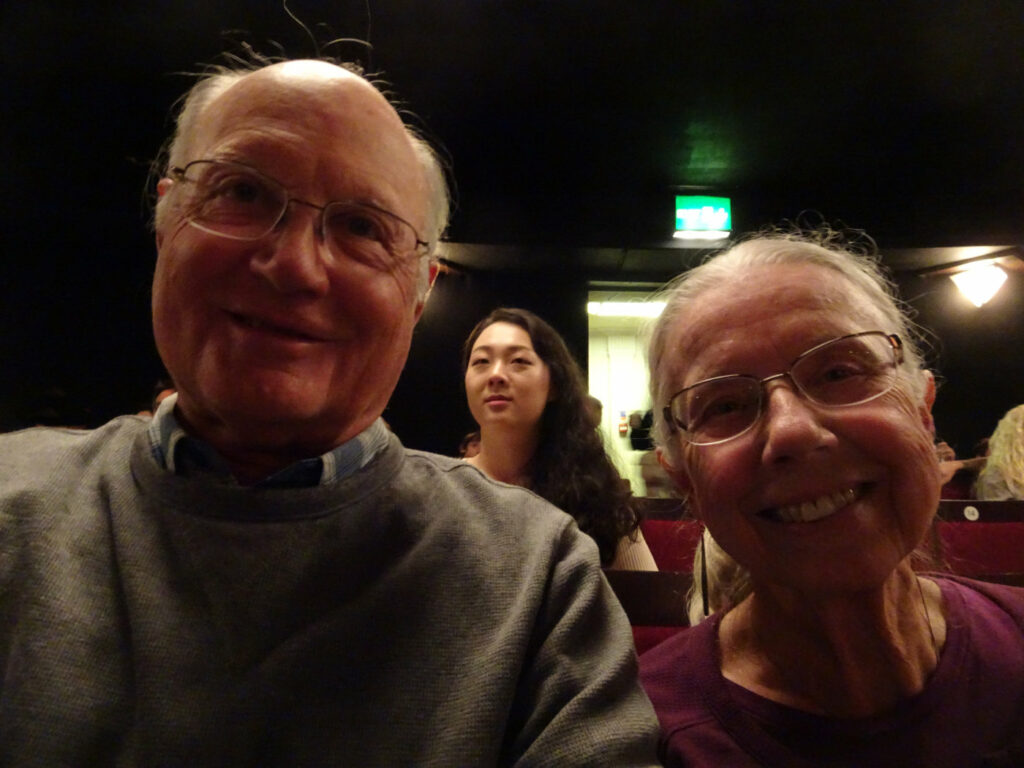 Selfie at The Play That Goes Wrong. I showed the photo to the girl sitting behind us and teased her she didn't smile.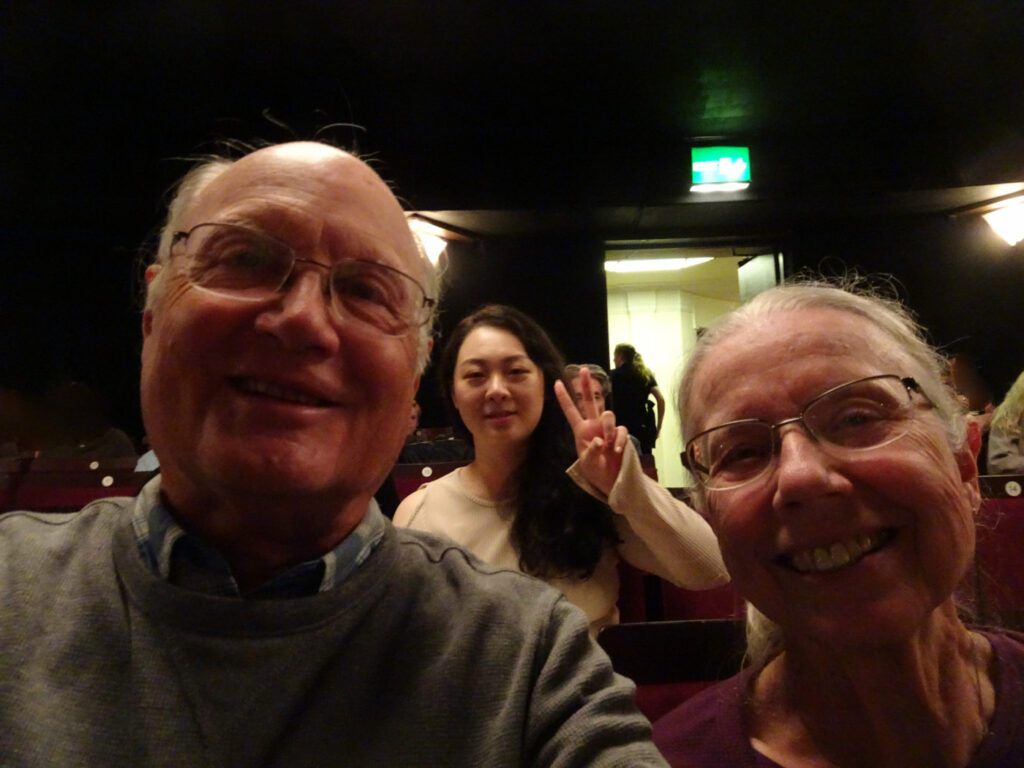 Part of the fun of going to the theater is interacting with the people around us.