October 2, 2022 Watched the London Marathon today as a portion of the route ran not far from where we are staying.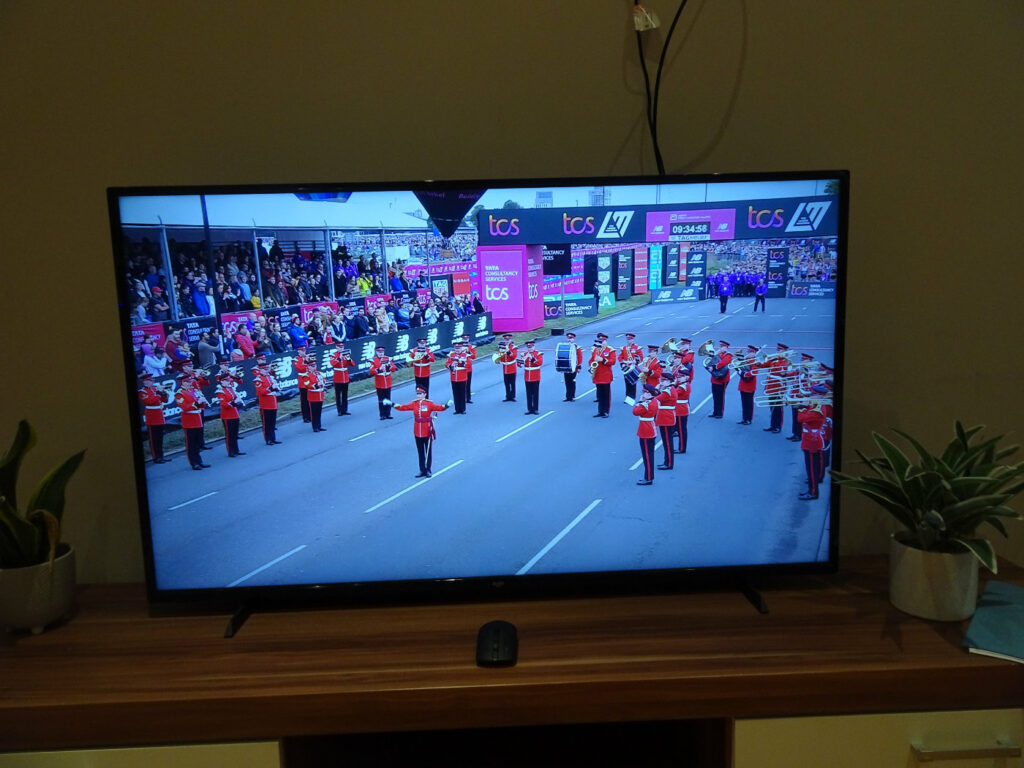 We watched the start on the TV in the apartment.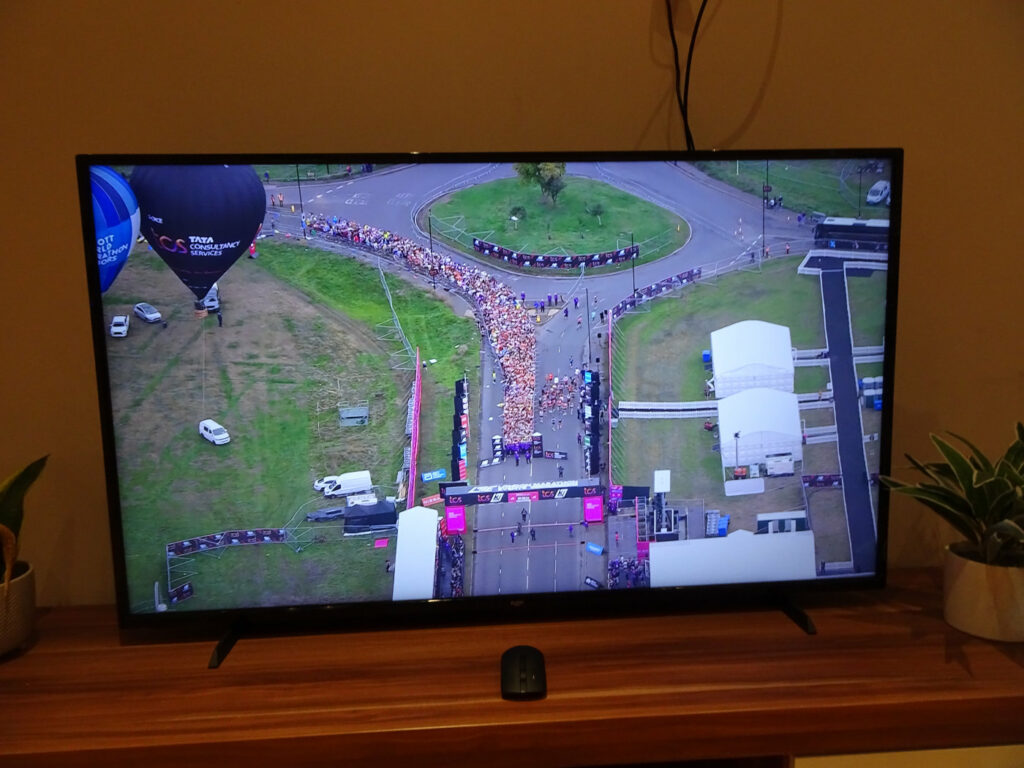 With approximately 50,000 participants, there were three starting locations and multiple stating times.
The world class men ready to start.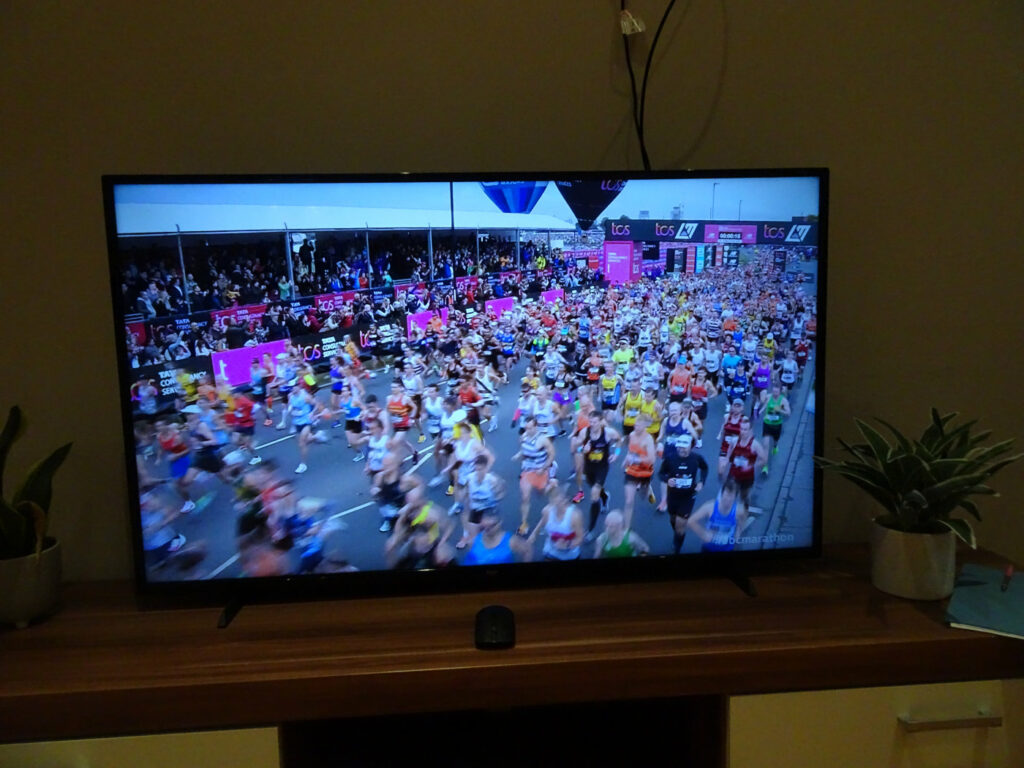 One of the many mass starts.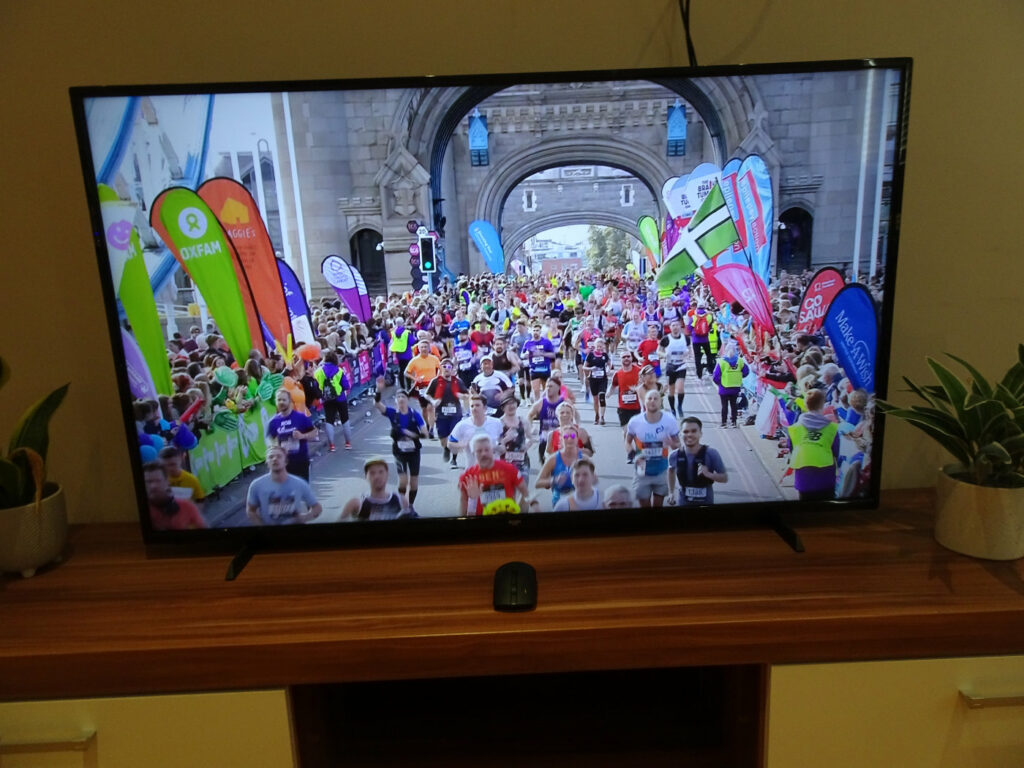 Crossing the Tower Bridge.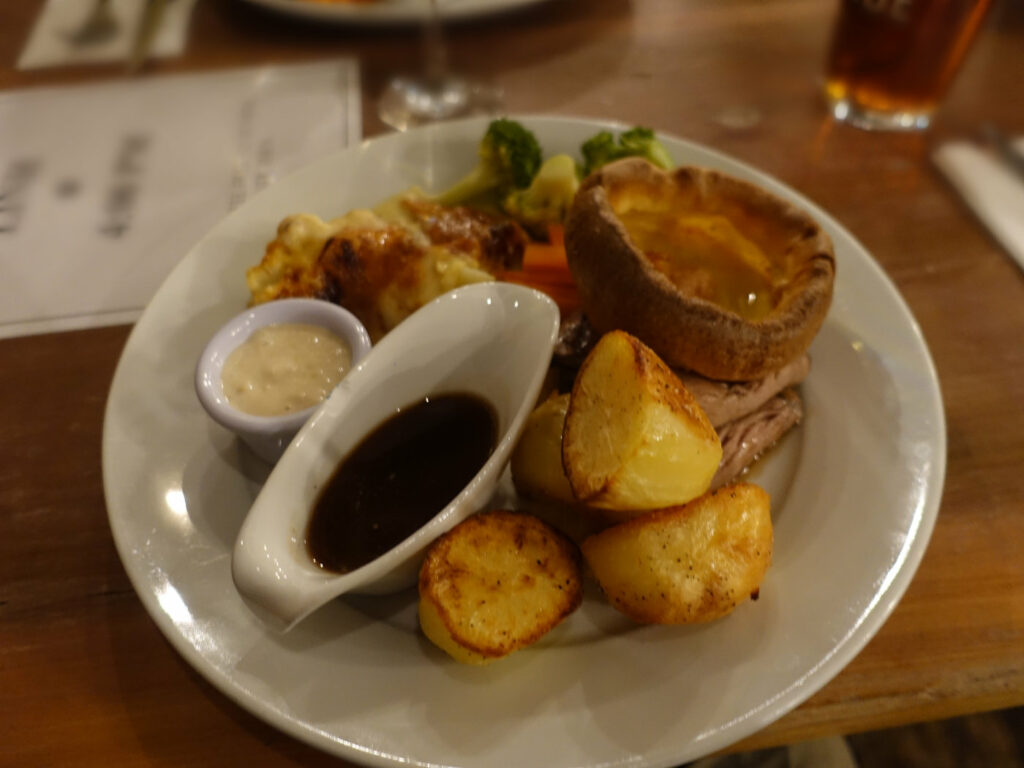 My traditional Sunday Roast at the White Hart Pub just around the corner from the apartment.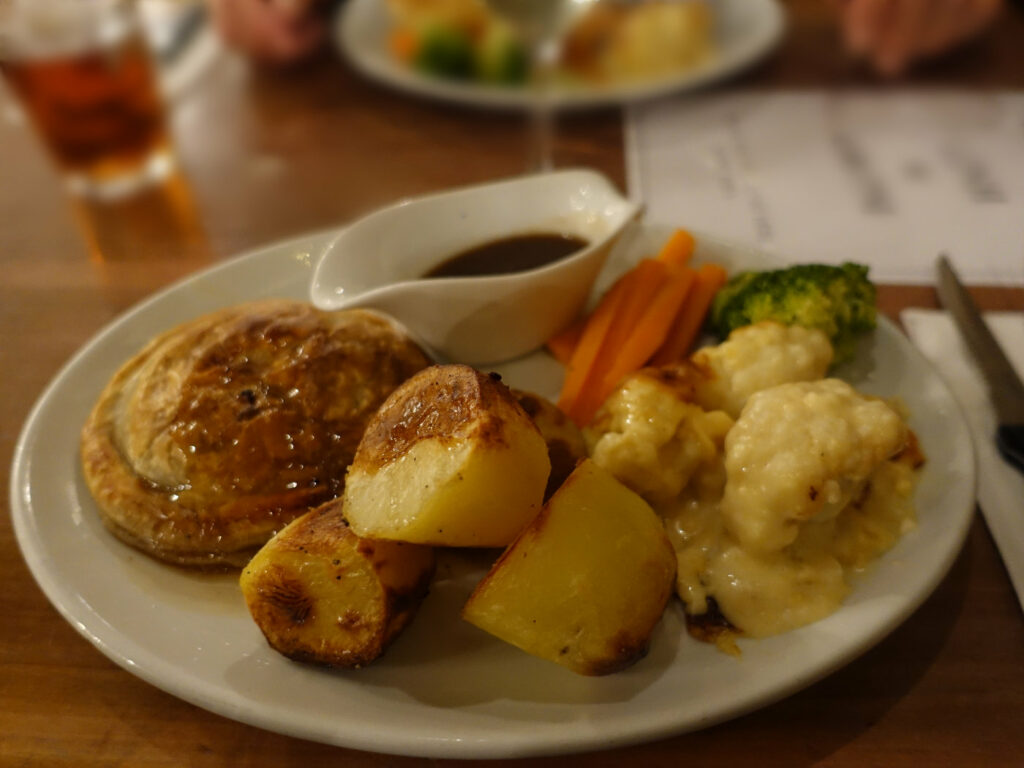 Linda chose the non meat version. Both were delicious.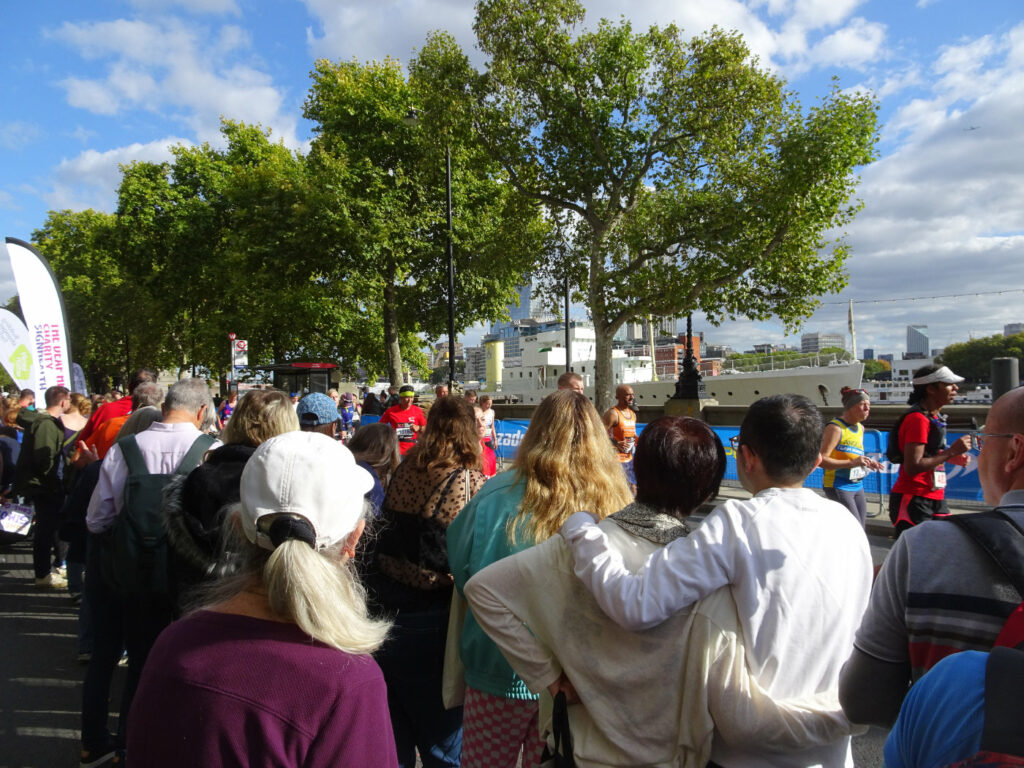 Afterwards we walked down the Thames to watch the masses of runners stream past.
It didn't take long for some folks to leave and spot in front opened up.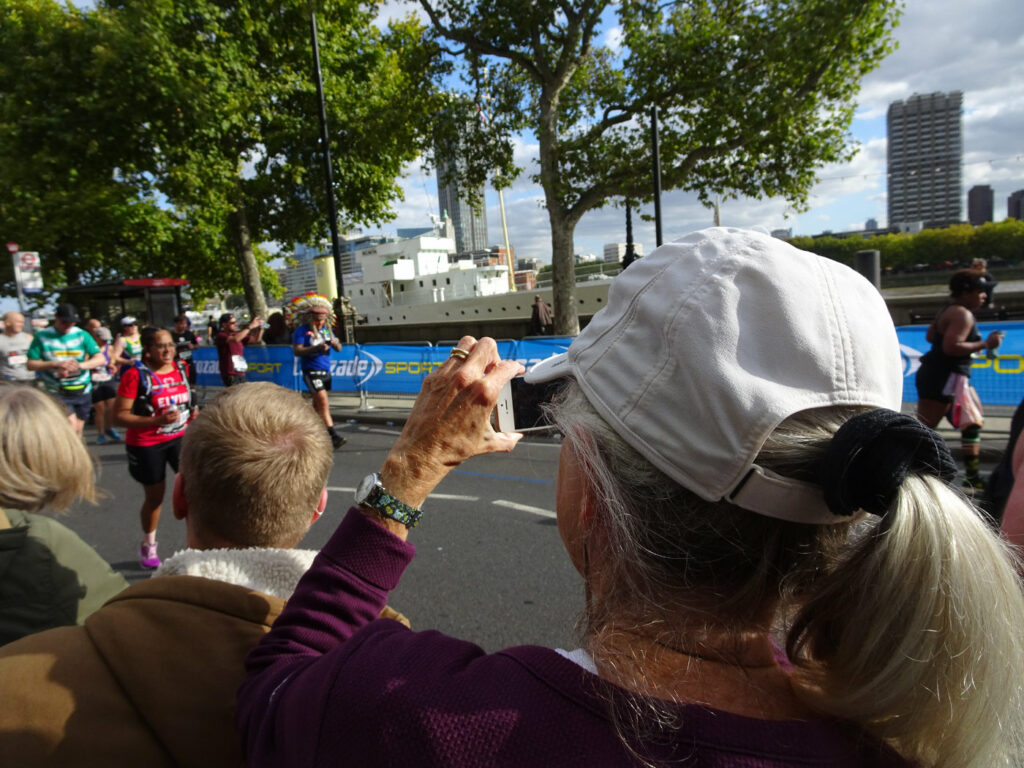 If it wasn't one person blocking my ability to take photos of the runners it was someone else.
Below is a gallery of some of what we saw. We were less than 2 miles from the finish line and many of the runners looked like they were feeling every last one of the 23 or so miles they had come so far. As always, clicking on a photo enlarges it.
By the time we were ready to walk back up to the apartment the number of runners who were now walking had increased significantly.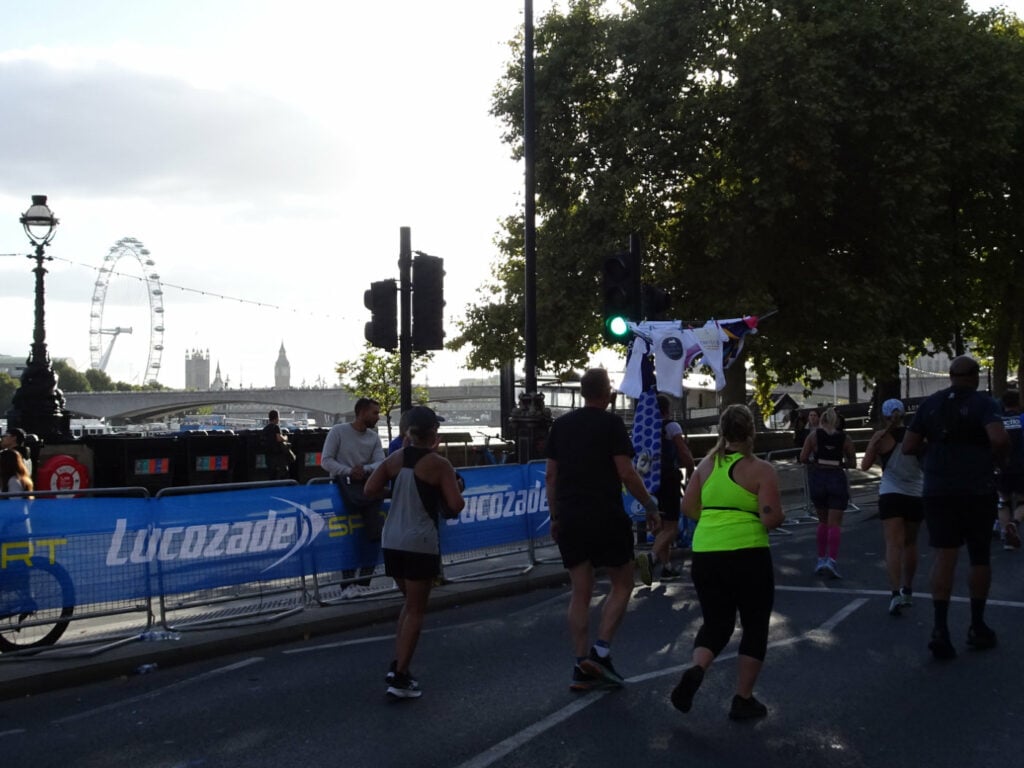 Several things in this photo. In the distance is the London Eye, Parliament and Big Ben. The white object right of center are clothes on a clothes dryer above one of the runners. We remembered seeing him in the TV when he started the race.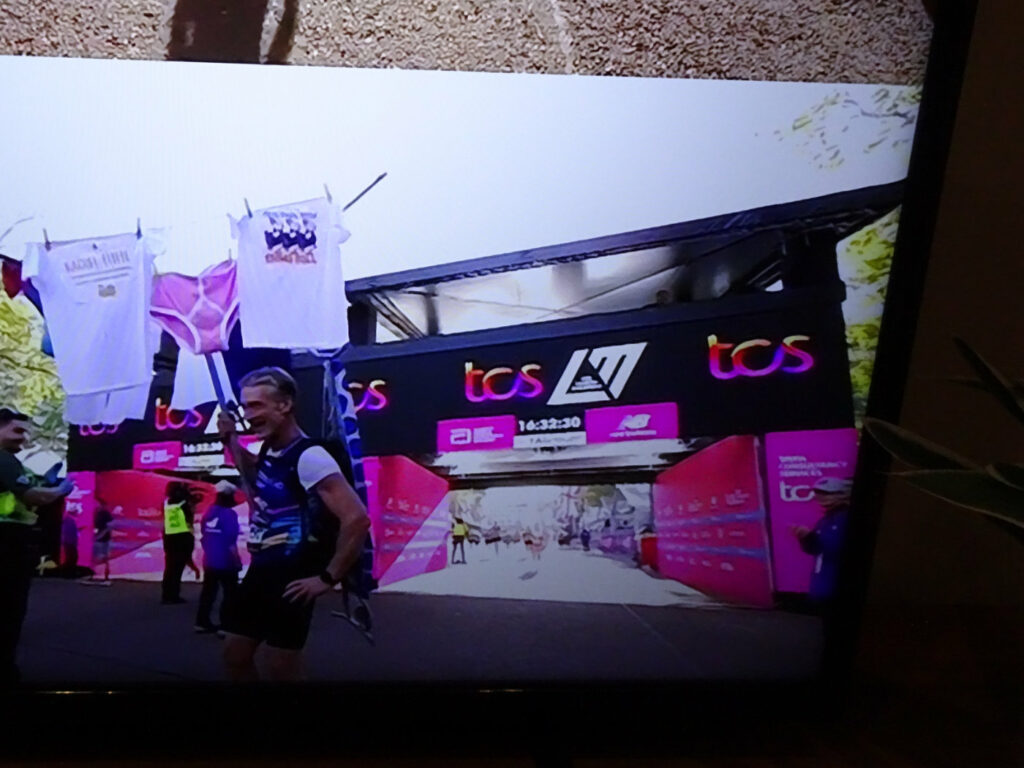 Back at the apartment we turned on the TV and who should be one of the first people we saw just having crossed the finish line? The fellow with the clothes dryer. What are the odds?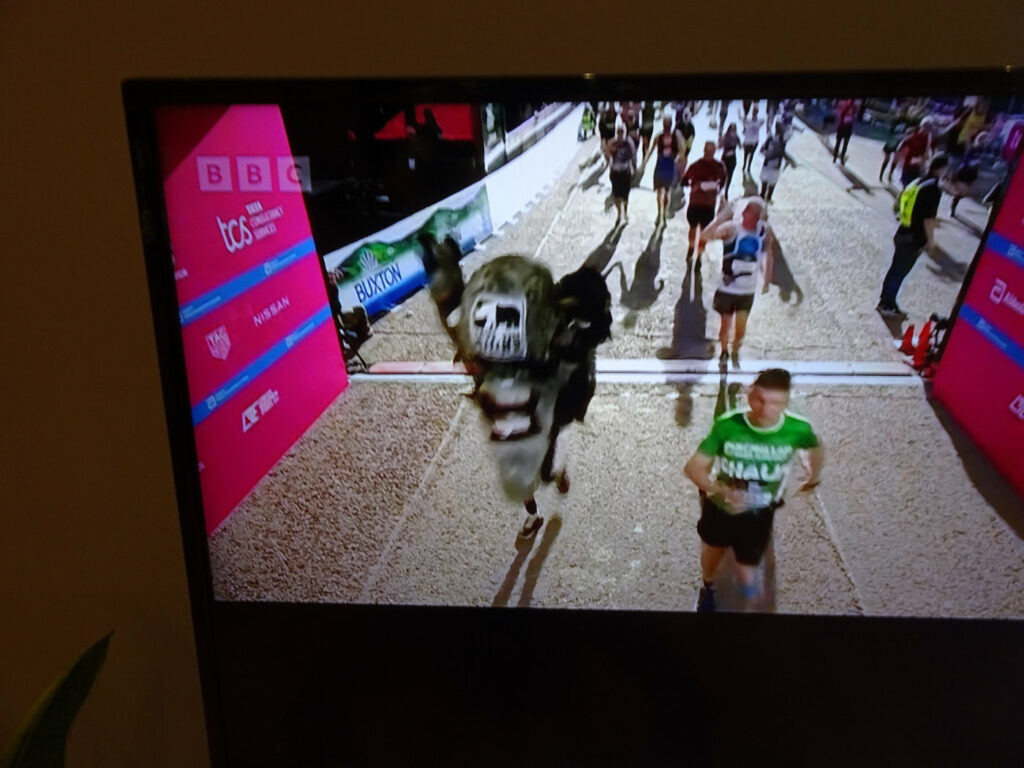 Hard to tell since it jumped as I took the photo, but this is the Rhino that is in the gallery just having finished.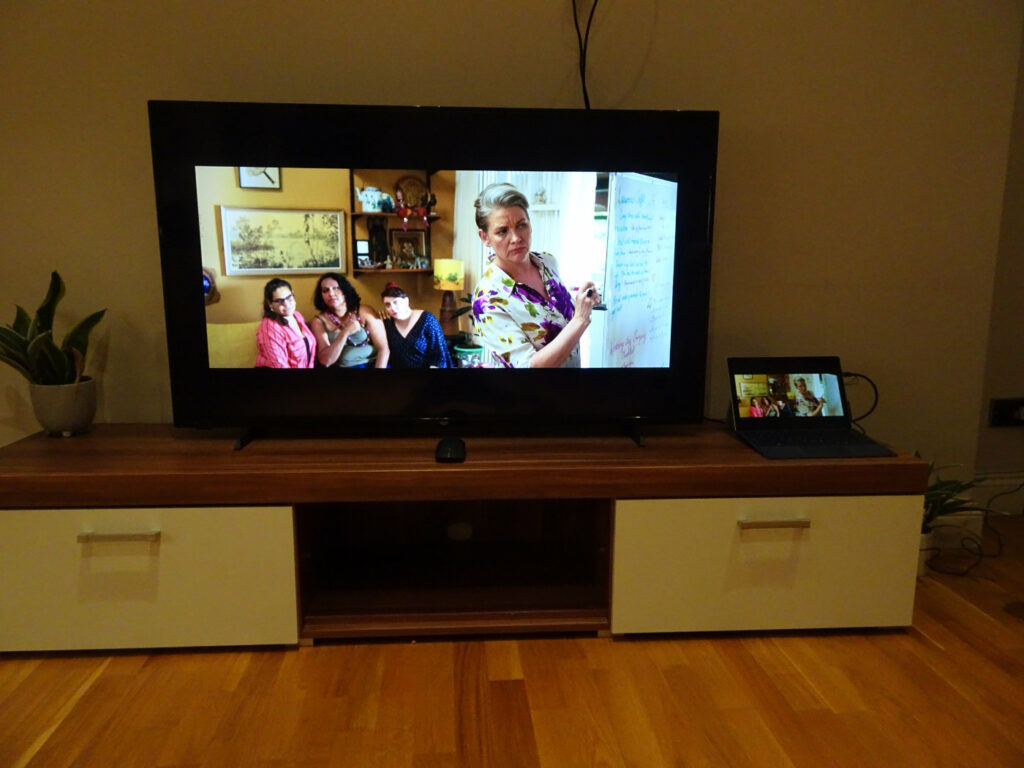 In the evening the use on technology when traveling allowed us to watch the US version of Amazon Prime video. Set the palm sized travel router up as a wifi repeater, then ran the VPN on it going through the US. No dumbed down "while you travel" video selection, rather everything we normally watch at home. Technology, never leave home without it.