September 26, 2022 Some days are more interesting than others. Today it was not about what we saw, it was more about who we met.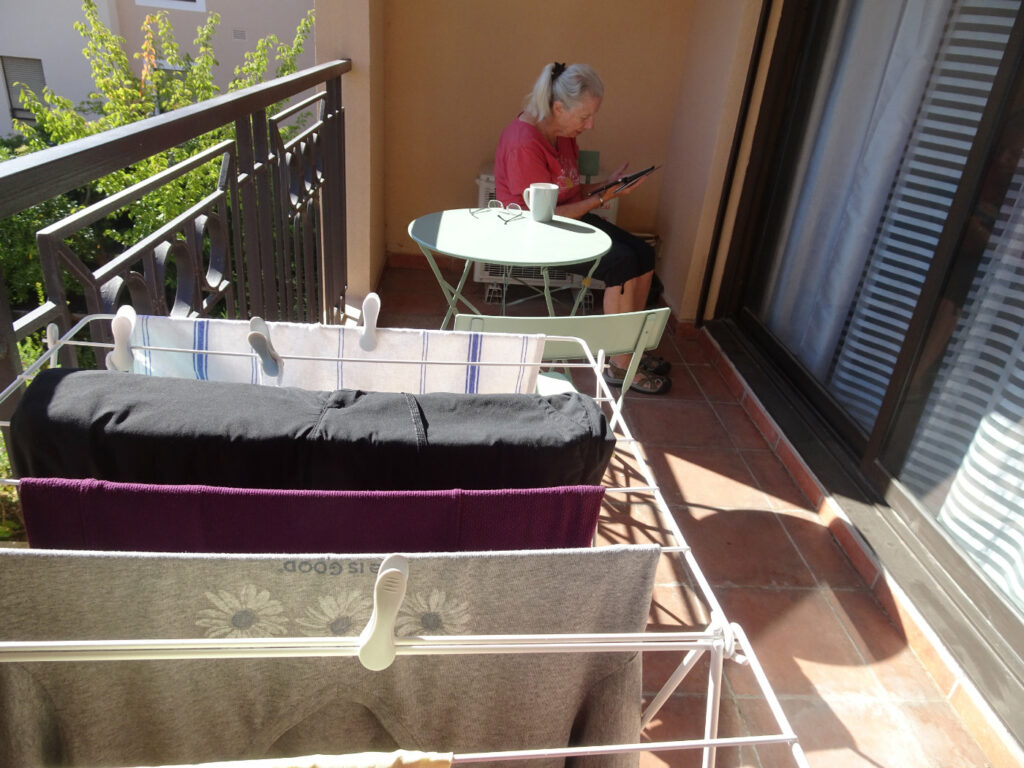 It started out as a typical Monday morning. Putting the washing machine in the apartment to good use and hanging the clothes out to dry. Thing about it and asking she how knows about such things, we determined that we have never had a dryer in place we have rented during our trips overseas.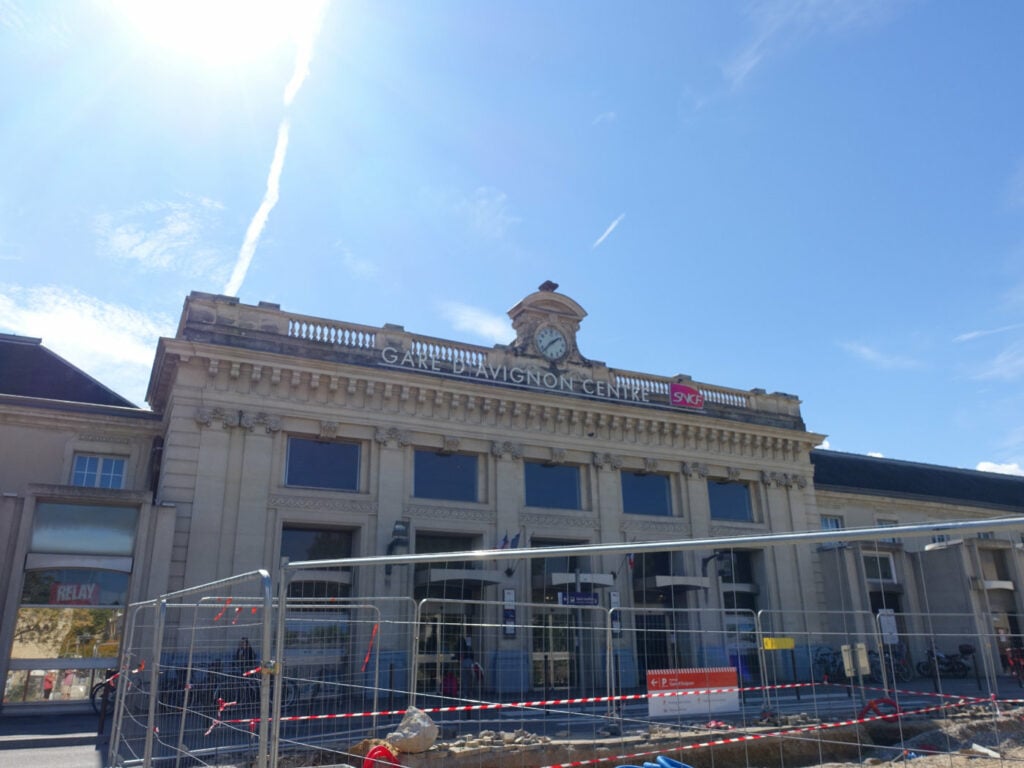 Since we leaving in few days to fly to London, we thought it a good idea to stop at the train station and purchase our tickets to Marseille during our daily outing. There is no train station at he Marseille airport, but the station is only five minutes from the airport by free shuttle bus. Th first problem was we could remember the name of the little town the station was located in. Linda remembered seeing a map of the different train routes from Avignon, and took a photo of it so we had the name of the town.
We set the ticket machine to English and try as we might, we couldn't get it to show us what we wanted. We finally decided we would have to join the line to the one person in the station selling tickets at the ticket counter. While standing line I saw a man in an SNCF uniform standing nearby. It turned out he was an information attendant who spoke perfect English and took us over to a nearby ticket machine and showed us how to buy the ticket. The funny thing was we have been buying tickets at these machines throughout out time in France, but this one had us baffled. It was another true unexpected kindness just when we needed it.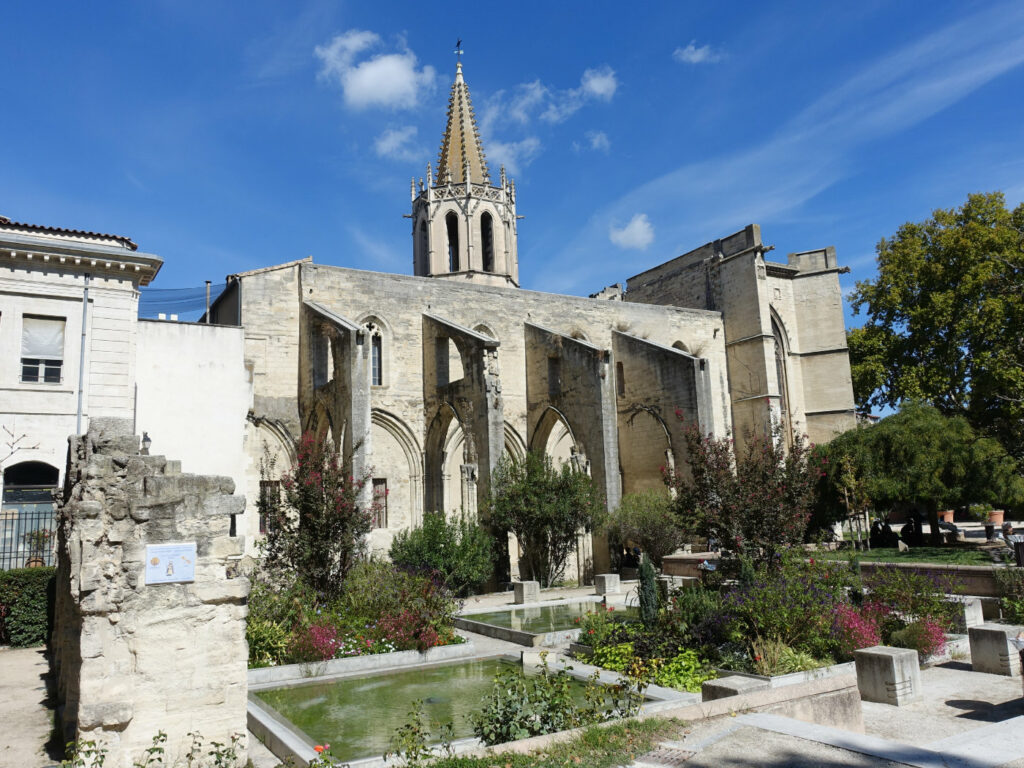 A church with flying buttresses beside a very pretty little garden.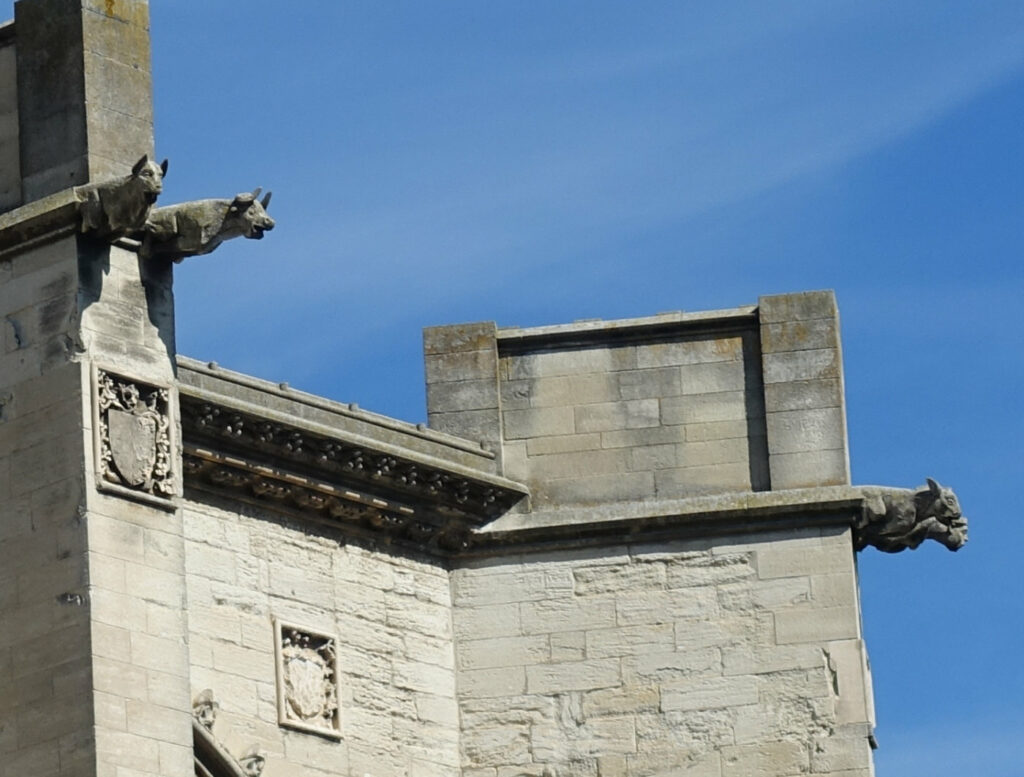 As expected, there were gargoyles.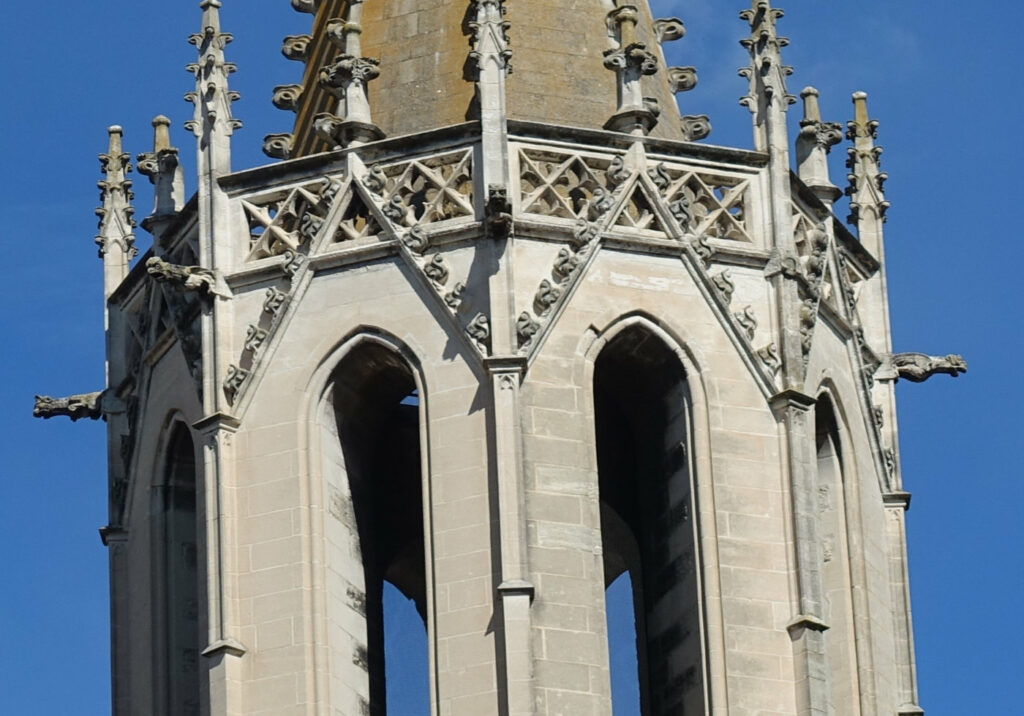 I didn't have my camera with the telephoto lens, but even a distant photo of a gargoyle is better than no gargoyles to photograph.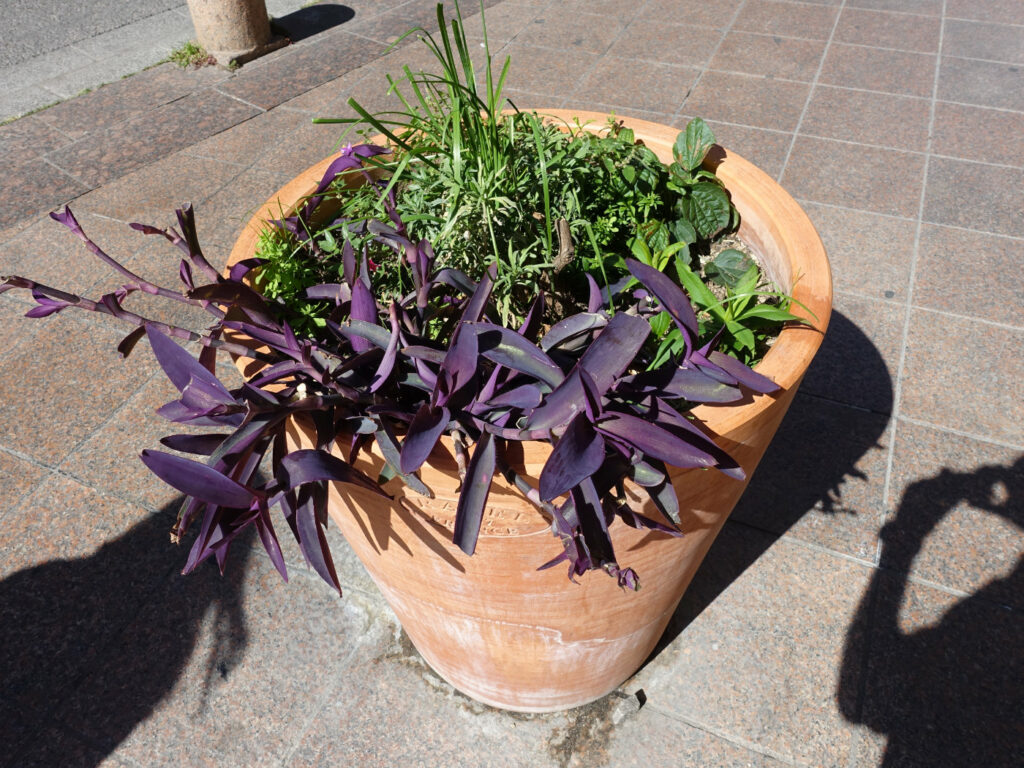 Walking along the street we saw this planter with what we call the purple plant. A few feet beyond, Isaid I was going back to photograph it. The shadow to the left is what happened next. As I was walking back to Linda a girl walked up to Linda and asked in very slow English f she could take my wife's photo.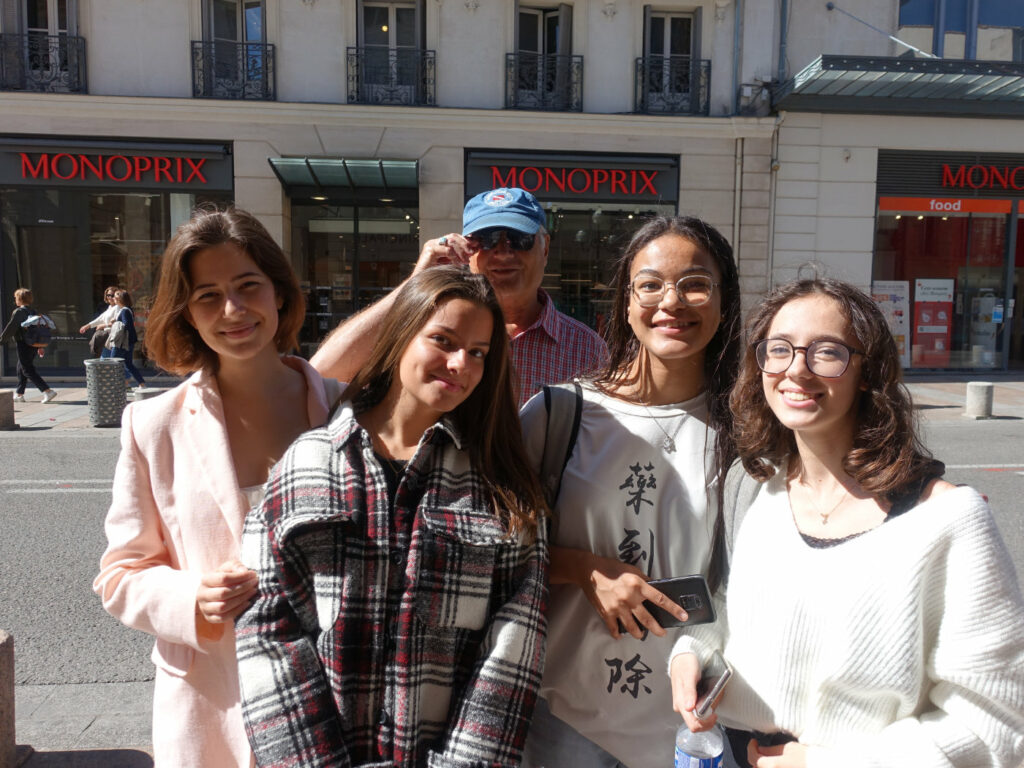 The girl was the one the left. There was lots of giggling from the other three girls, and in the end it turned out they were just learning English. It was hard to talk with them, but they ended up with a little more practice, even if there were giggles than words exchanged.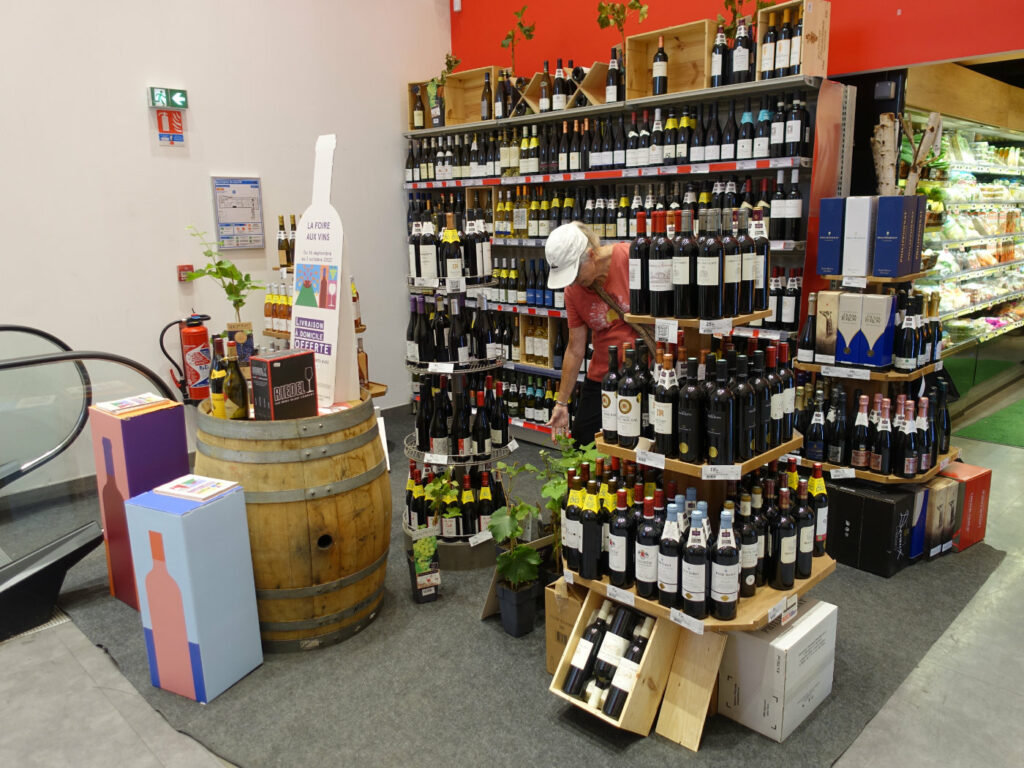 Running the wine bottle gauntlet at the Monoprix.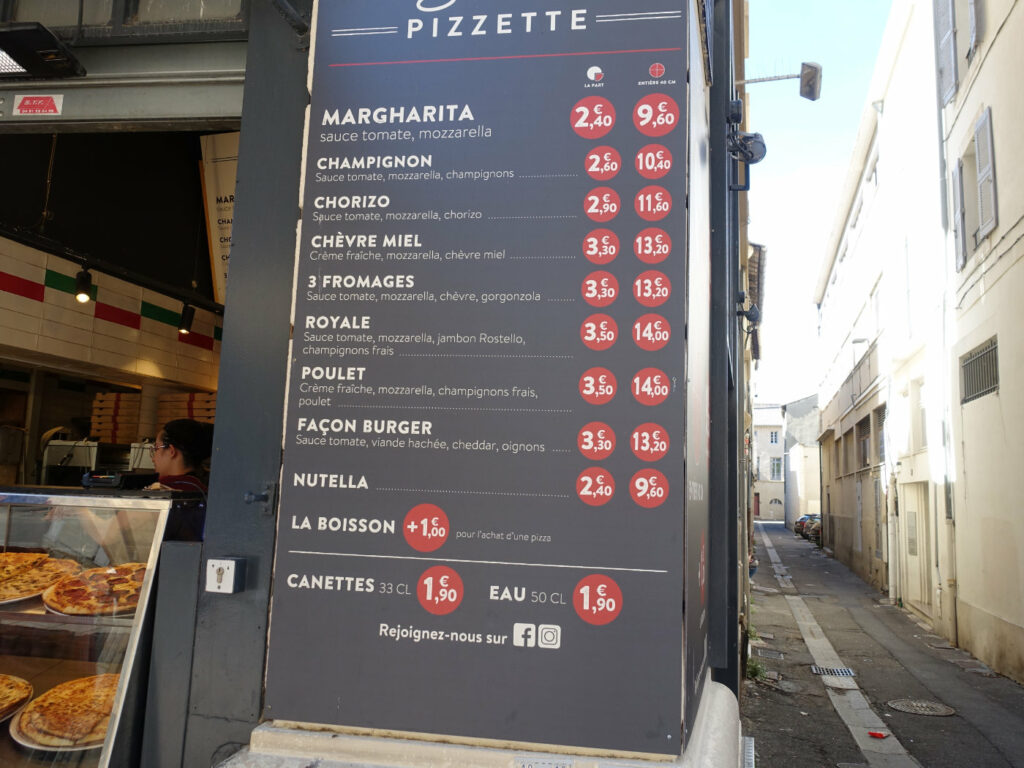 We've tried to cut back of the traditional French foods, so this has become my goto stop on the way back to the apartment.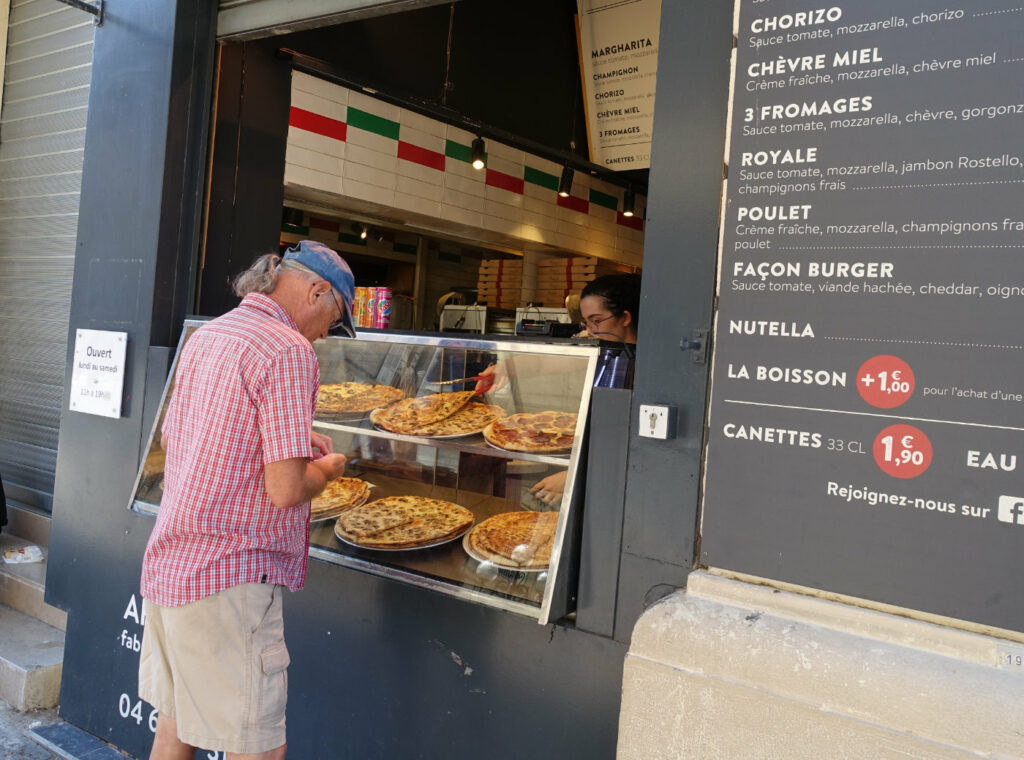 Two slices of Royale for Euro 7.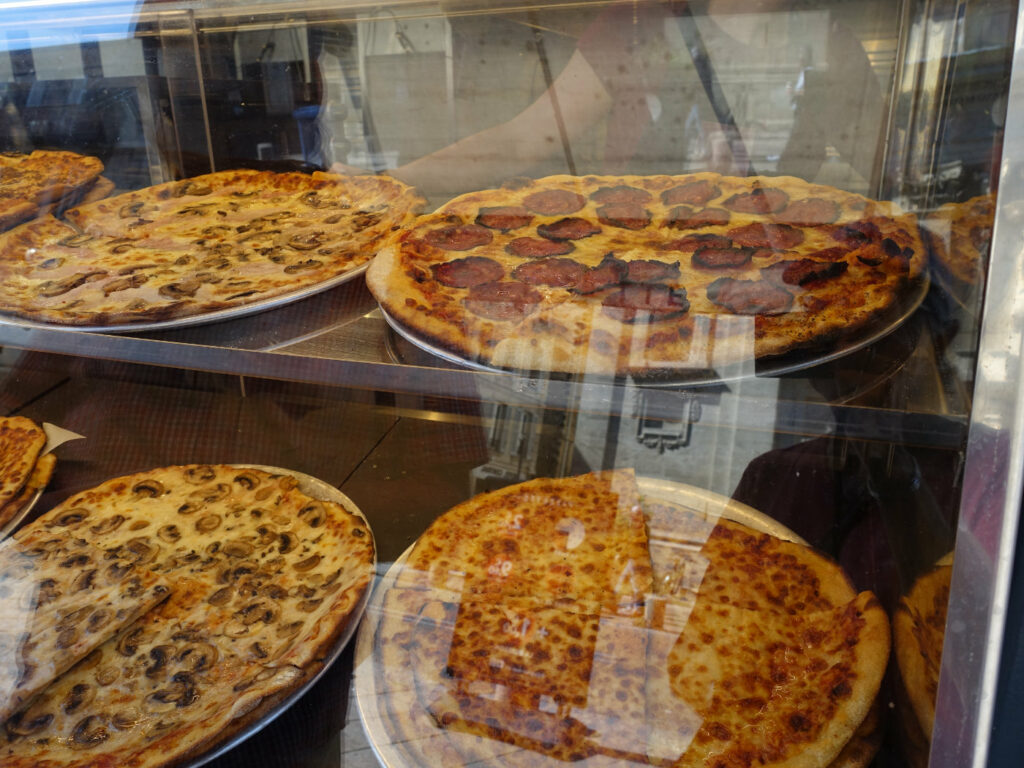 They taste really great and have more toppings than crust.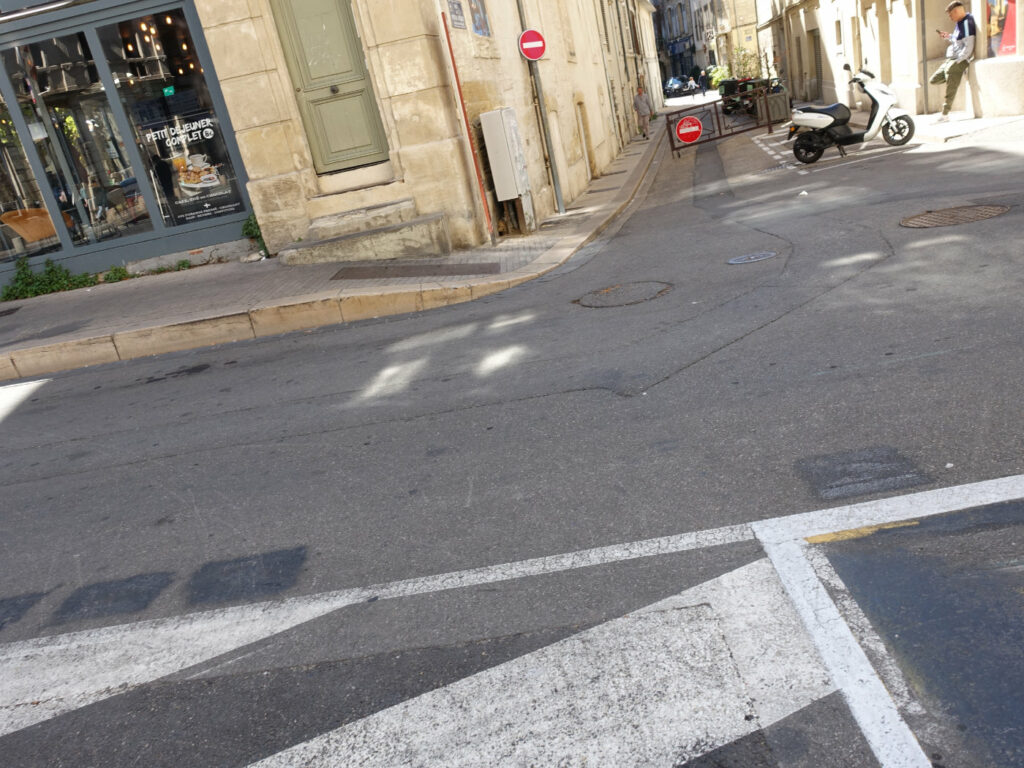 It is definitely time to be leaving Avignon. Walking back I pointed to this little alleyway and told my wife it was a shortcut to the apartment. She remarked she was totally lost. it is part of the fun of staying in a new place, discovering all those things the locals know but visitors don't. Sad to say, our mantra is that as soon as we know the shortcuts in whatever town we might be staying in, whether traveling in the US in our RV, or being overseas, it is time for us to move on to another place.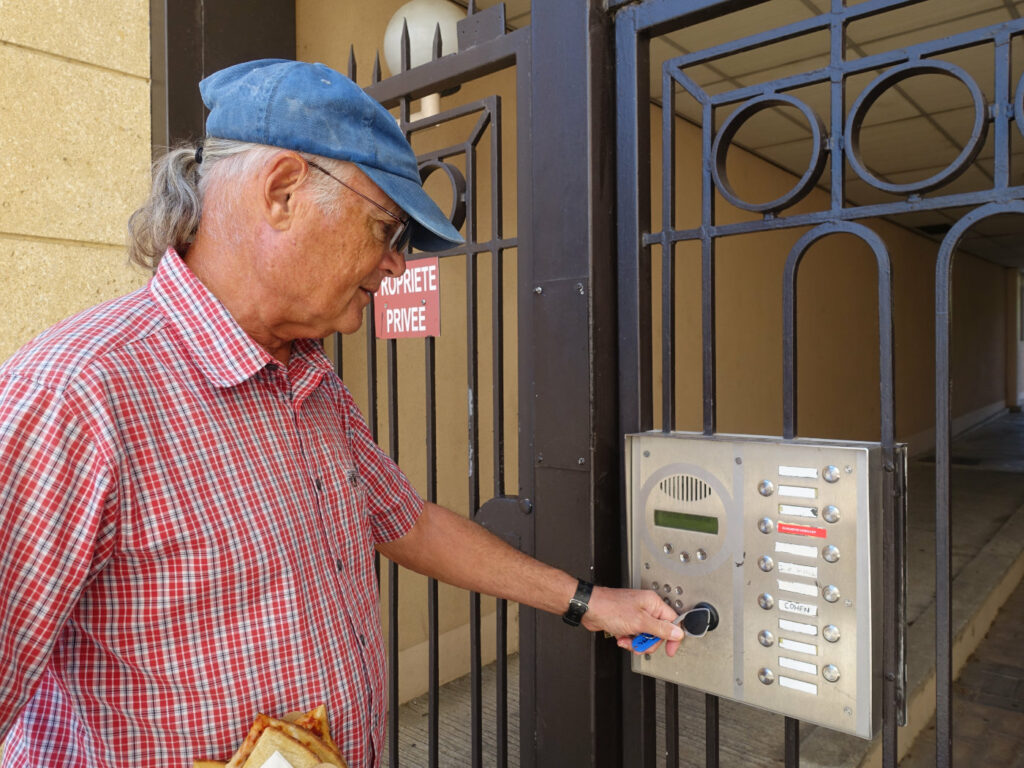 I keep forgetting to take a photo of the fob we we use open the door or gate at the outside entrance to where we are staying. Once through here there are two other locked doors before we are in our apartment.