September 19, 2022 We have been pleasantly surprised at how much we have enjoyed our time in Sète. The weather has been glorious, the food beyond fantastic and the apartment we rented just perfect in size and location. All in all it has been the perfect place to simply relax and adjust after our two weeks on Canal du Midi.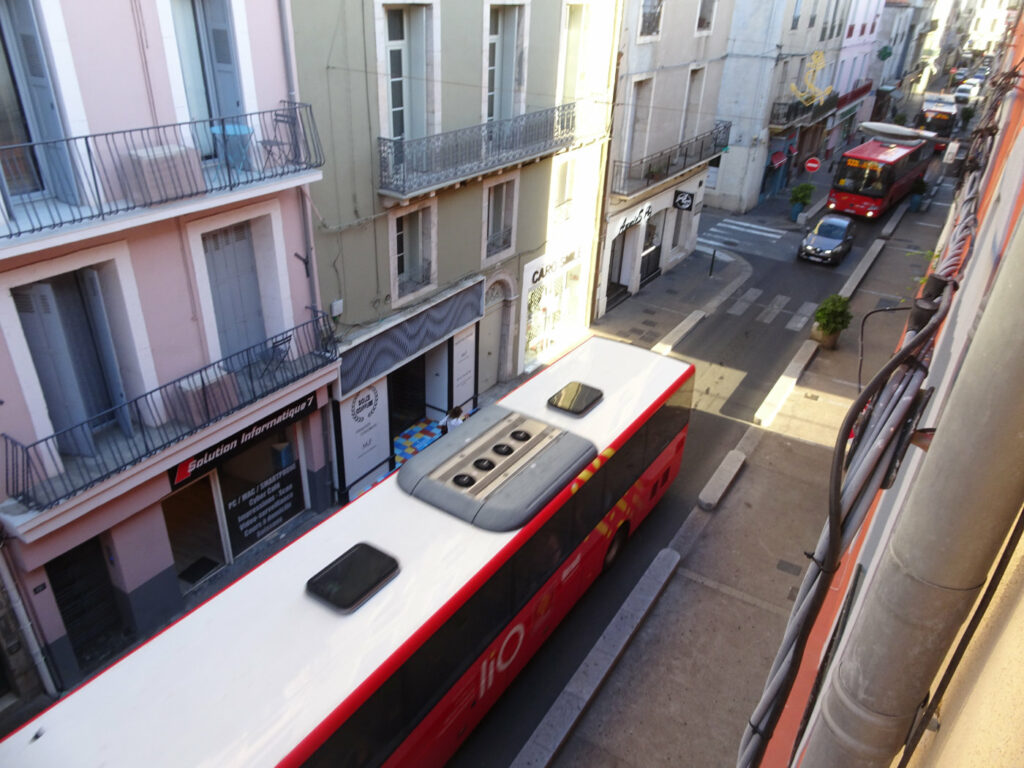 View from our window at the rush hour morning traffic.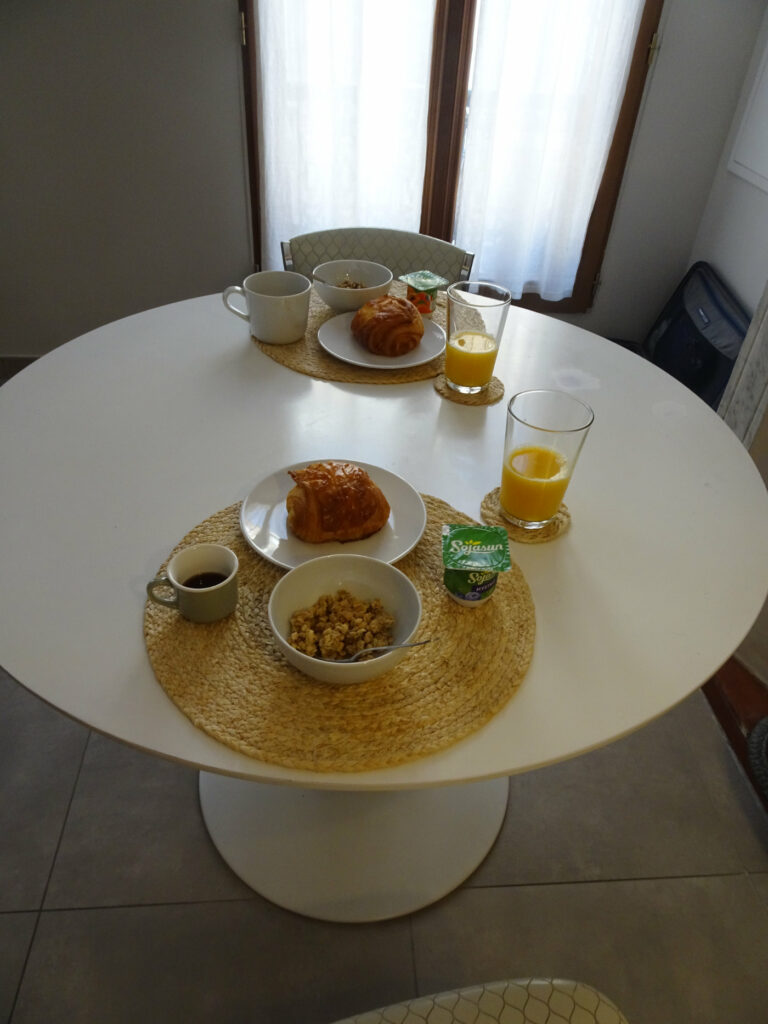 Inside we enjoy a quiet, peaceful breakfast.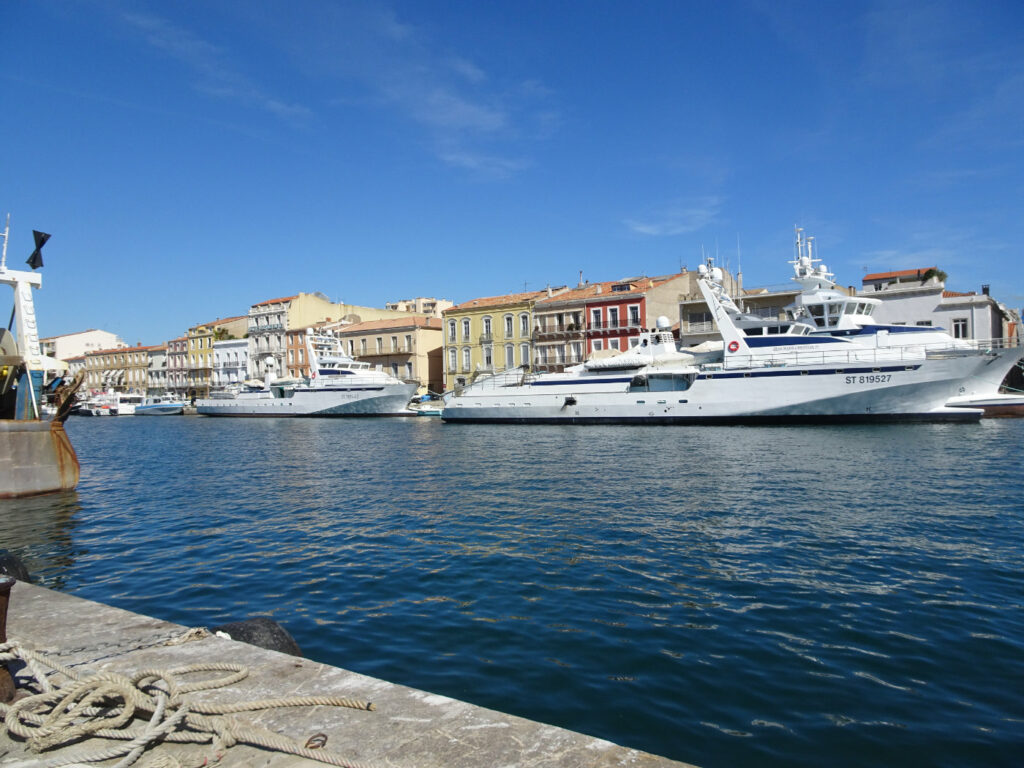 Out the door, around the corner and down a few steps, this is the view.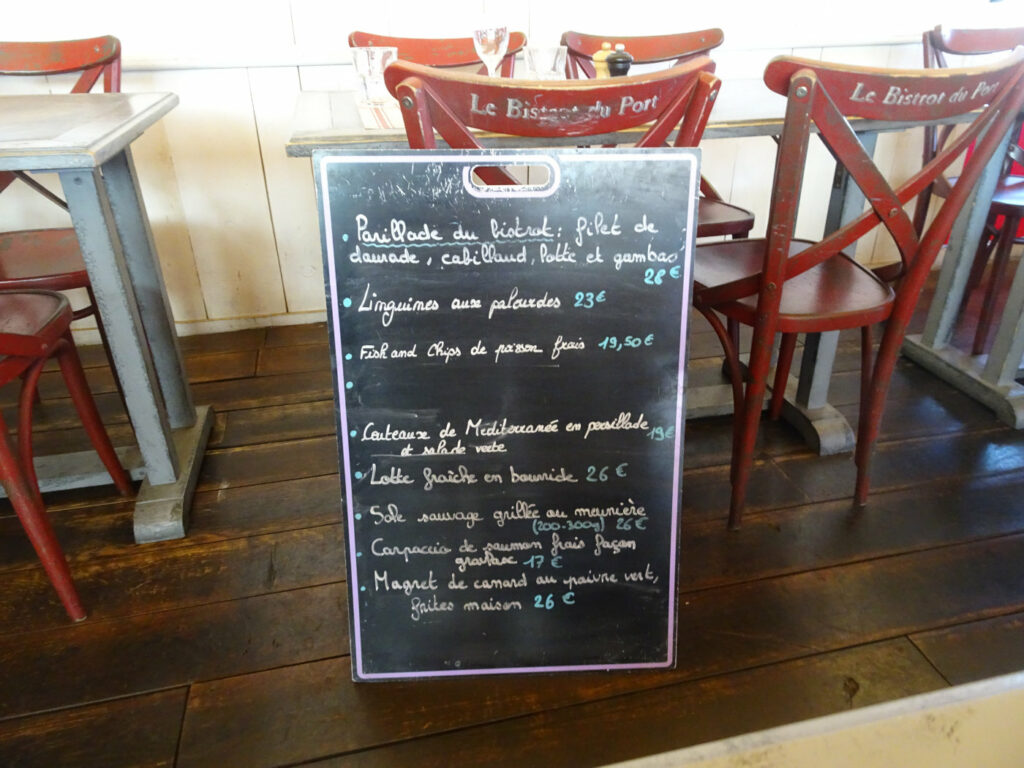 We have fun when it comes to ordering our food. My wife wants to know what she has ordered. I just pick something not knowing what it is, yet knowing it be be great whatever it is.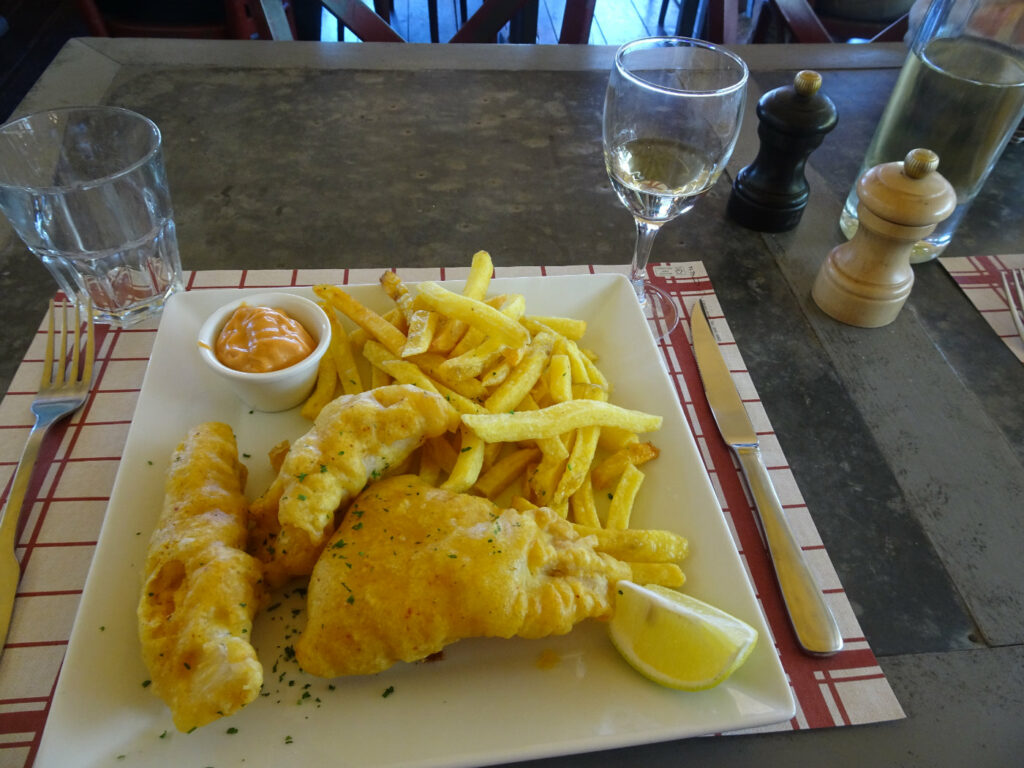 Her fish and chips.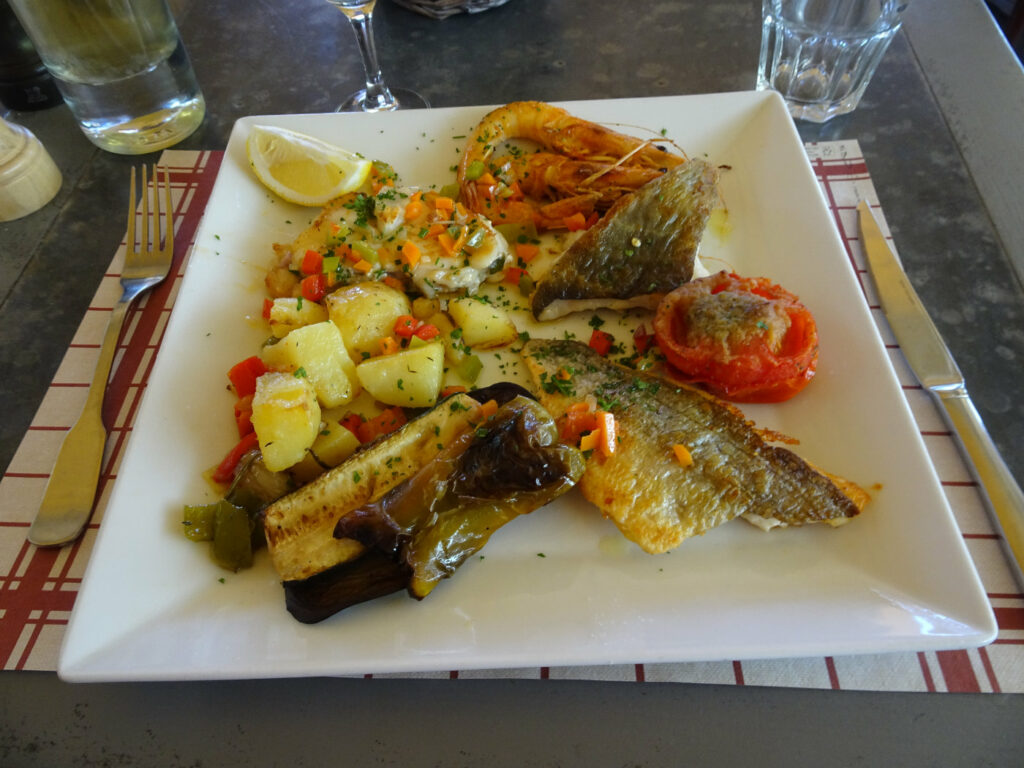 My selection turned out to be a seafood and vegetable plate. I couldn't believe how good it was. When in a fishing town we order something from the sea and seem to always have a great meal.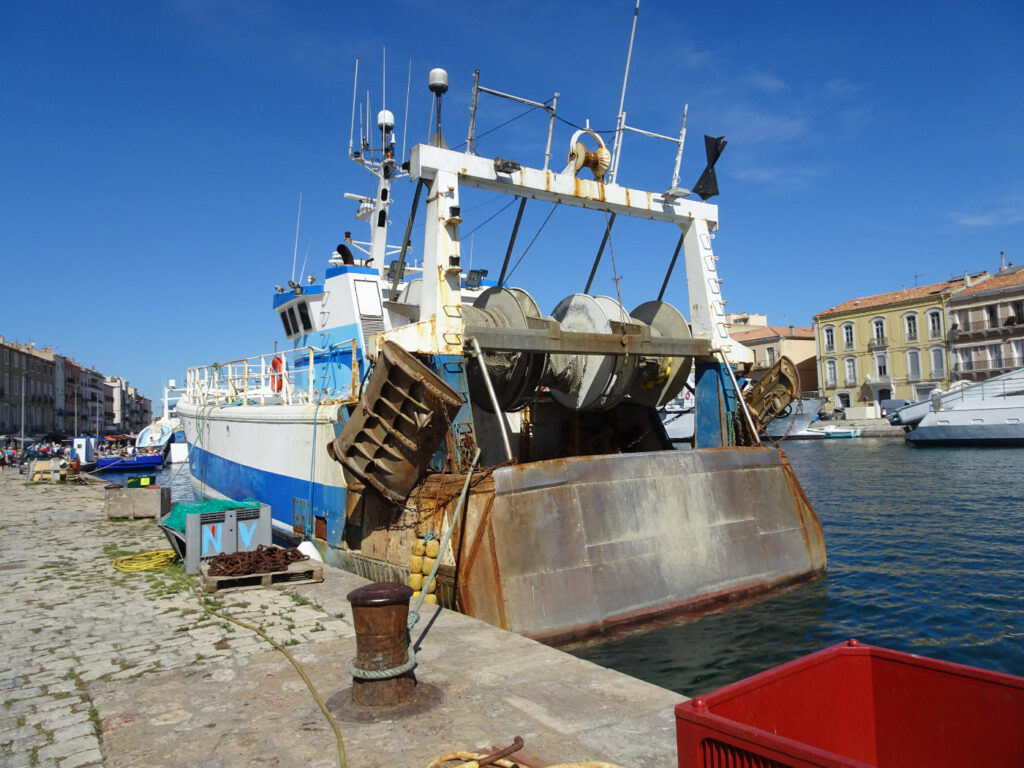 Fishing boats everywhere.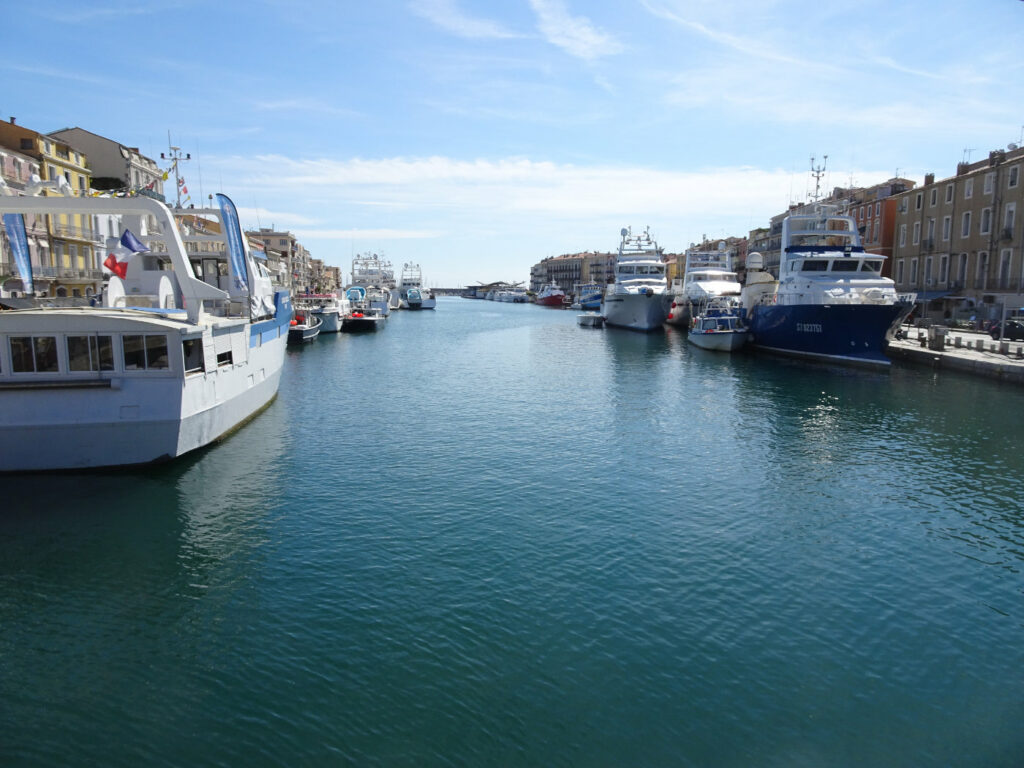 It is a city of canals.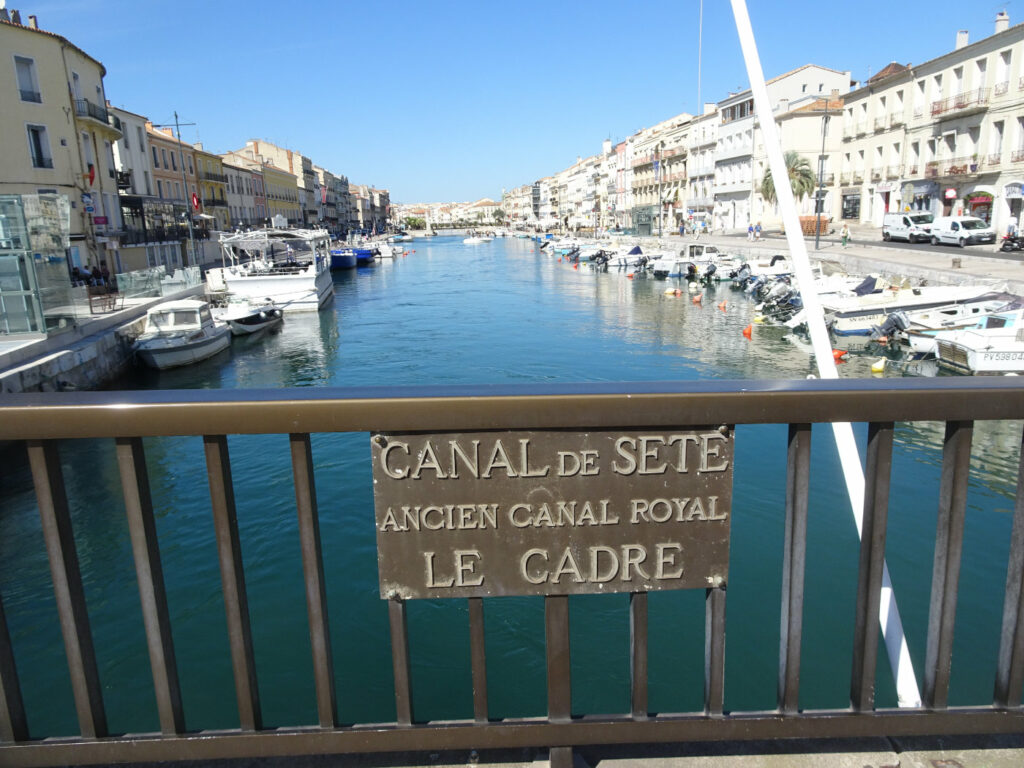 Low bridge means small boats.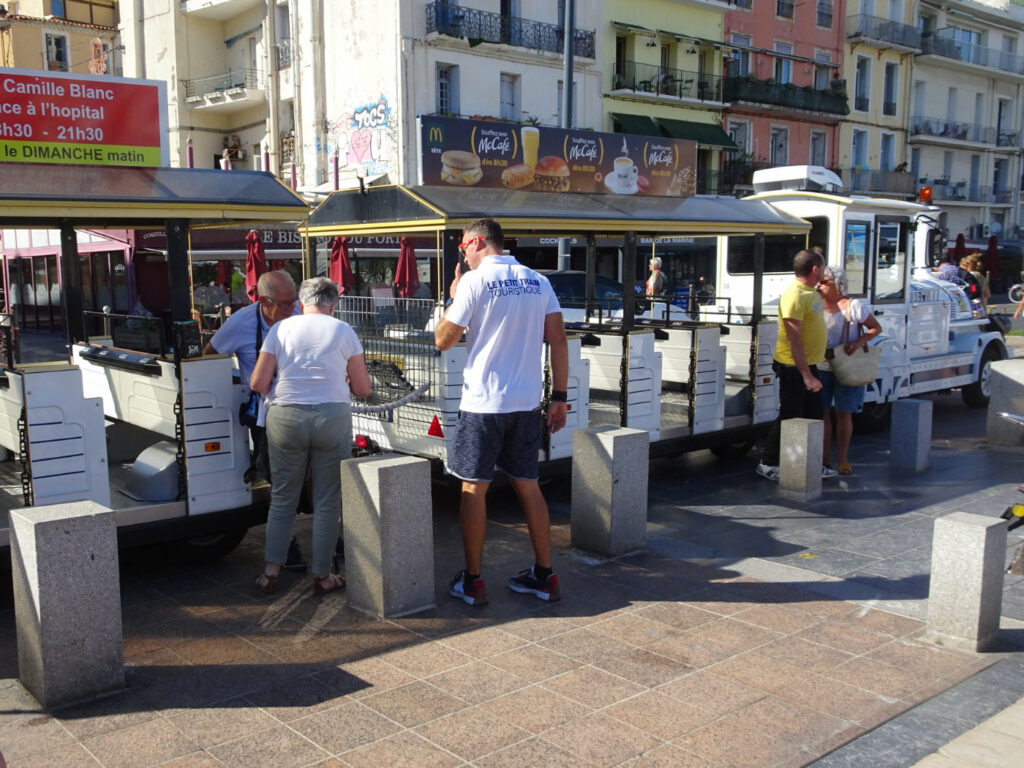 Even though we walked around a good portion of the town, we decided to take the tourist train today and give our feet a bit of a rest.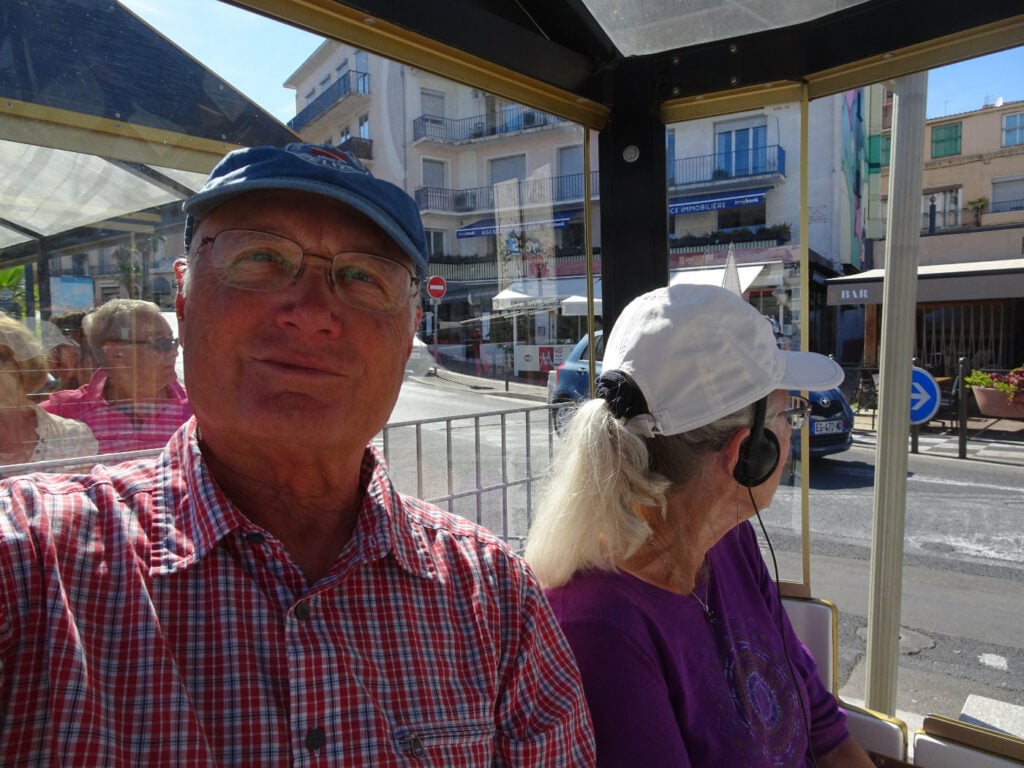 The narration was in French, but by using headphones an abbreviated narrative in English and other languages could be heard.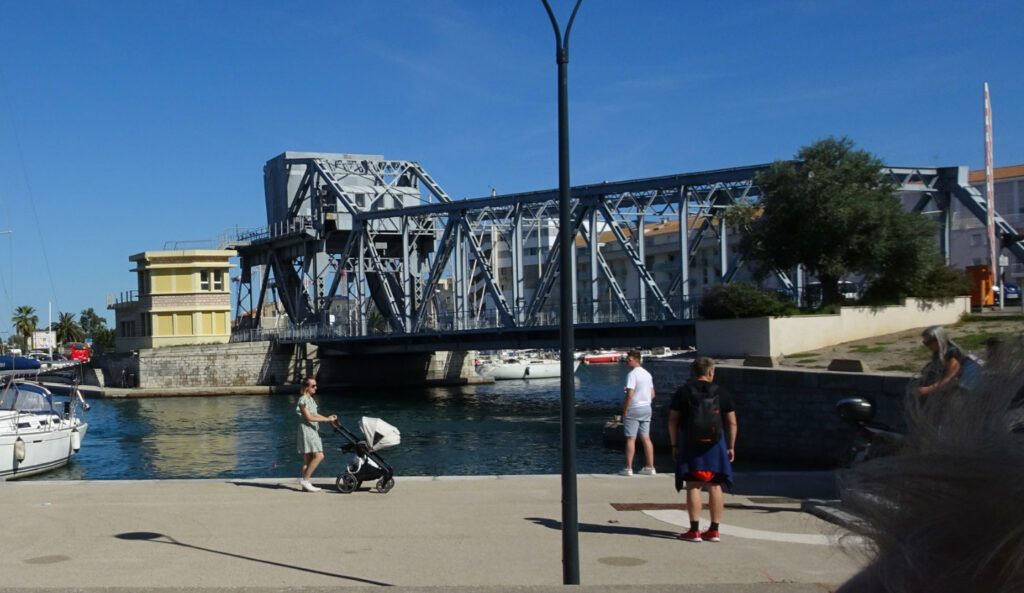 Bascule bridge.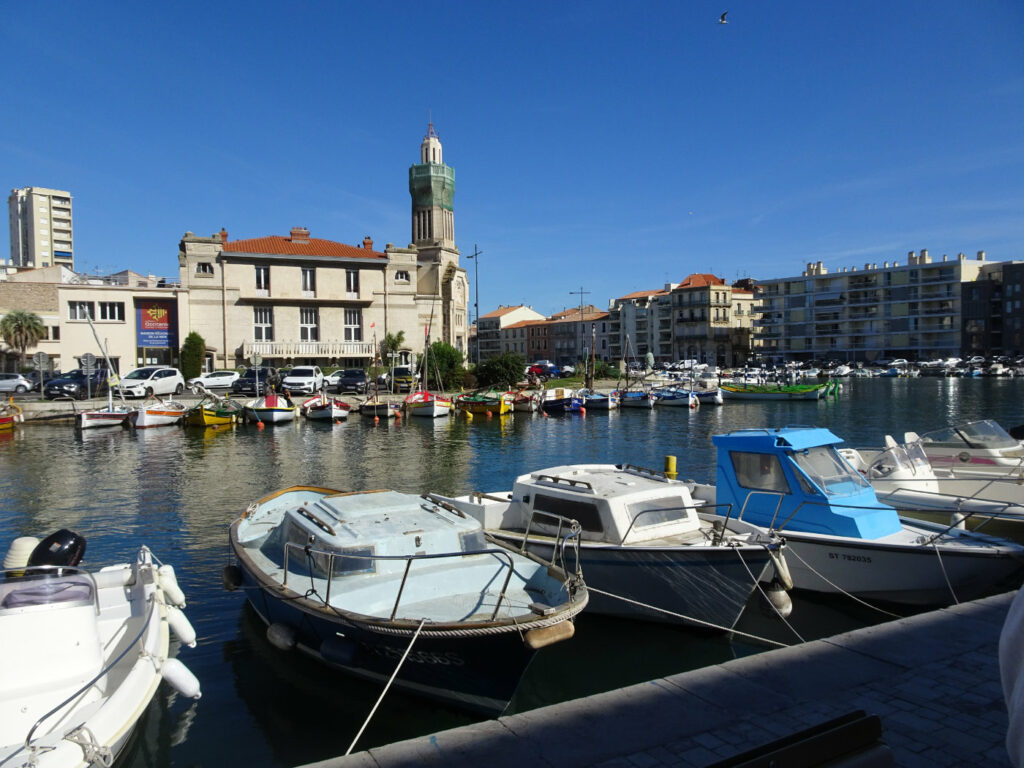 Picture perfect.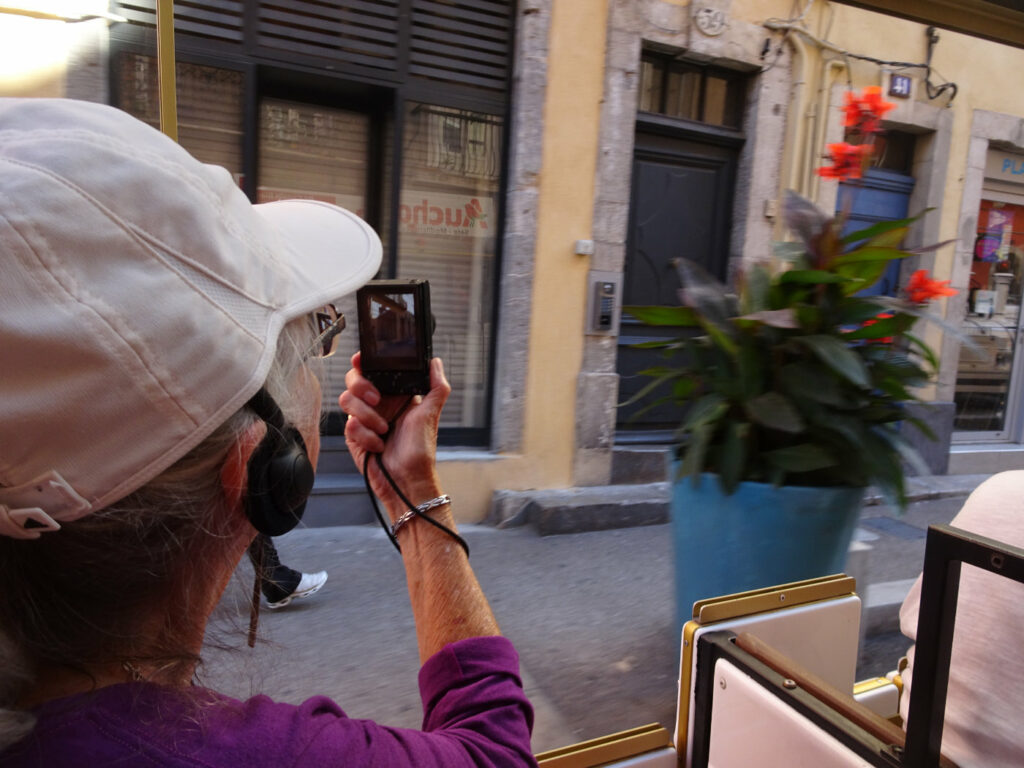 We even passed by the door to our apartment building.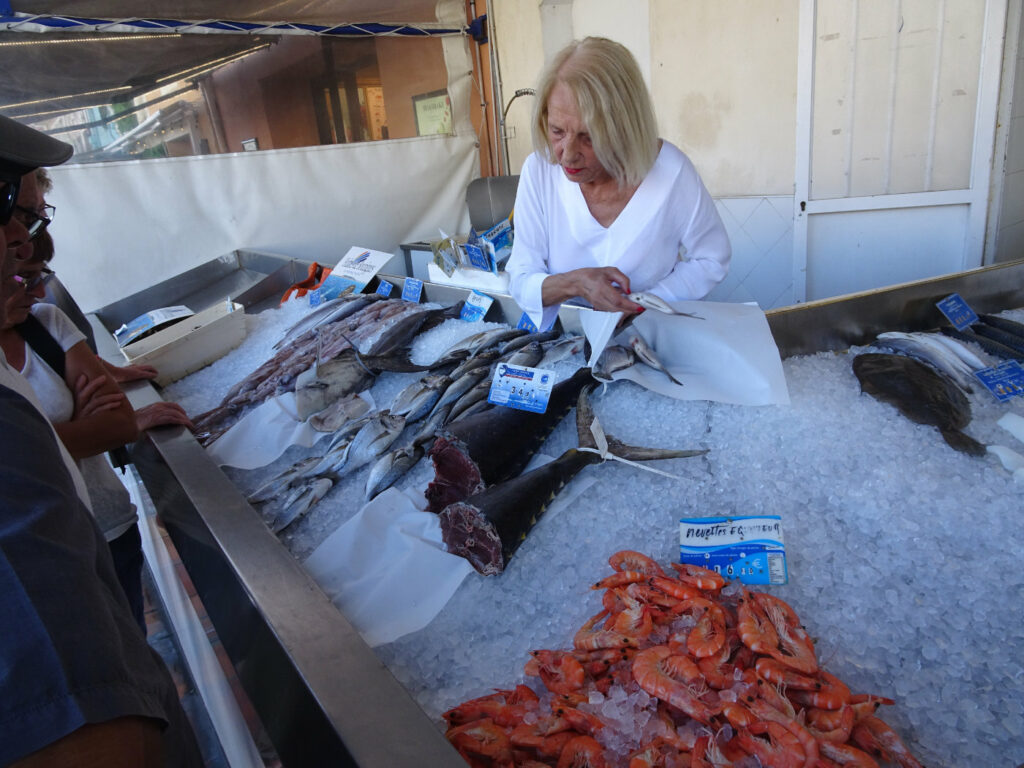 Fresh fish around the corner from our apartment.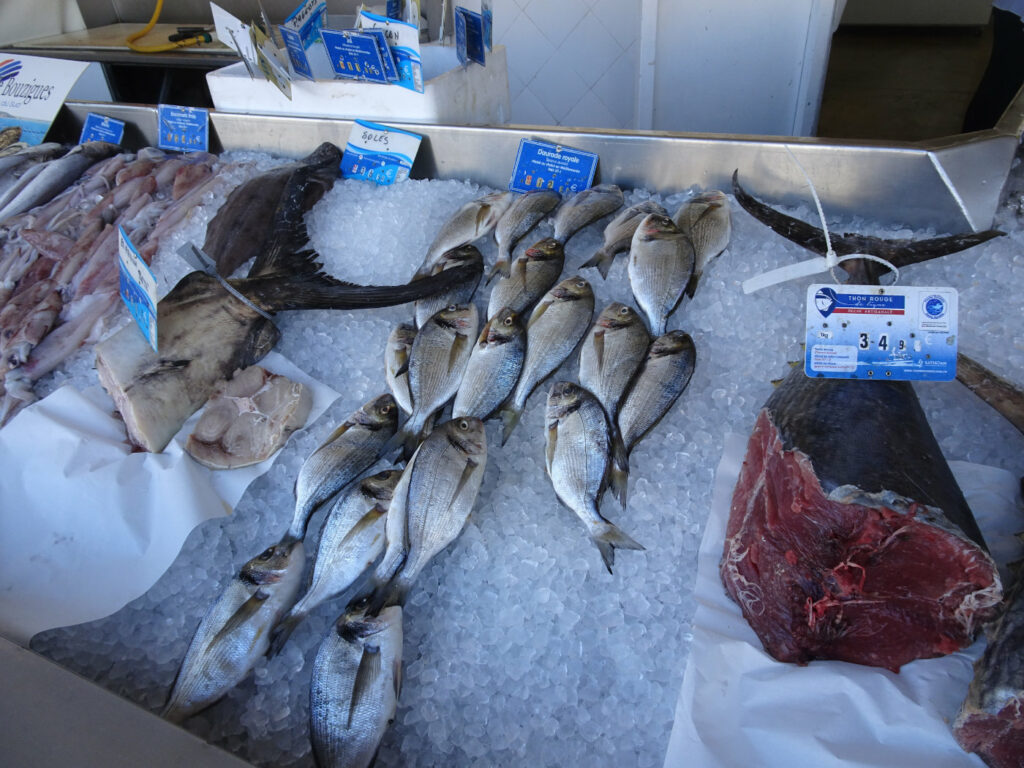 Two of the fish from my earlier meal.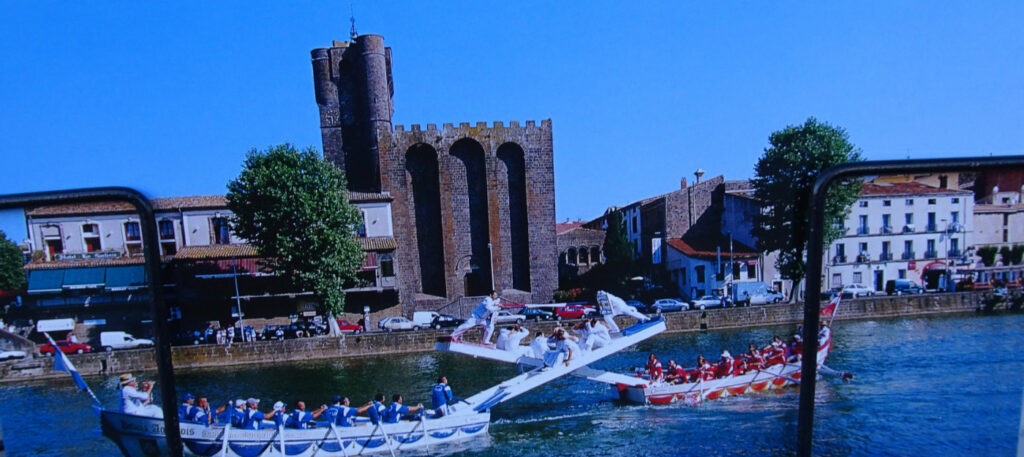 Postcard image of the games played on the canal in August.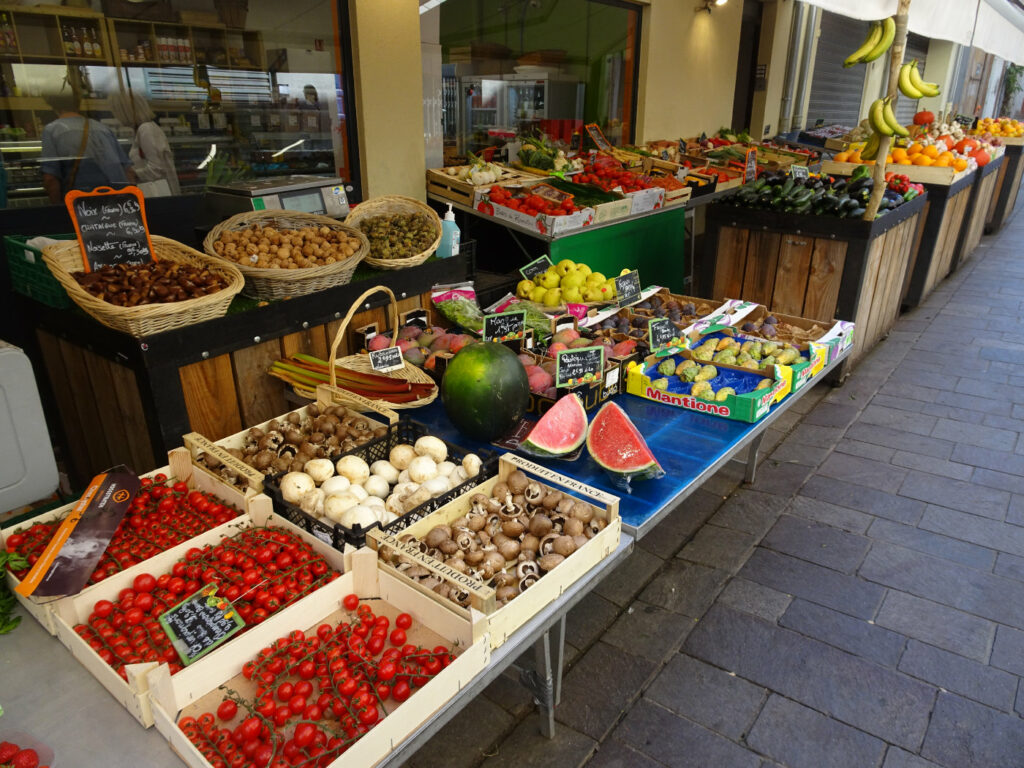 As our host said when we were checking in to the apartment. It would be impossible to die of starvation on our street.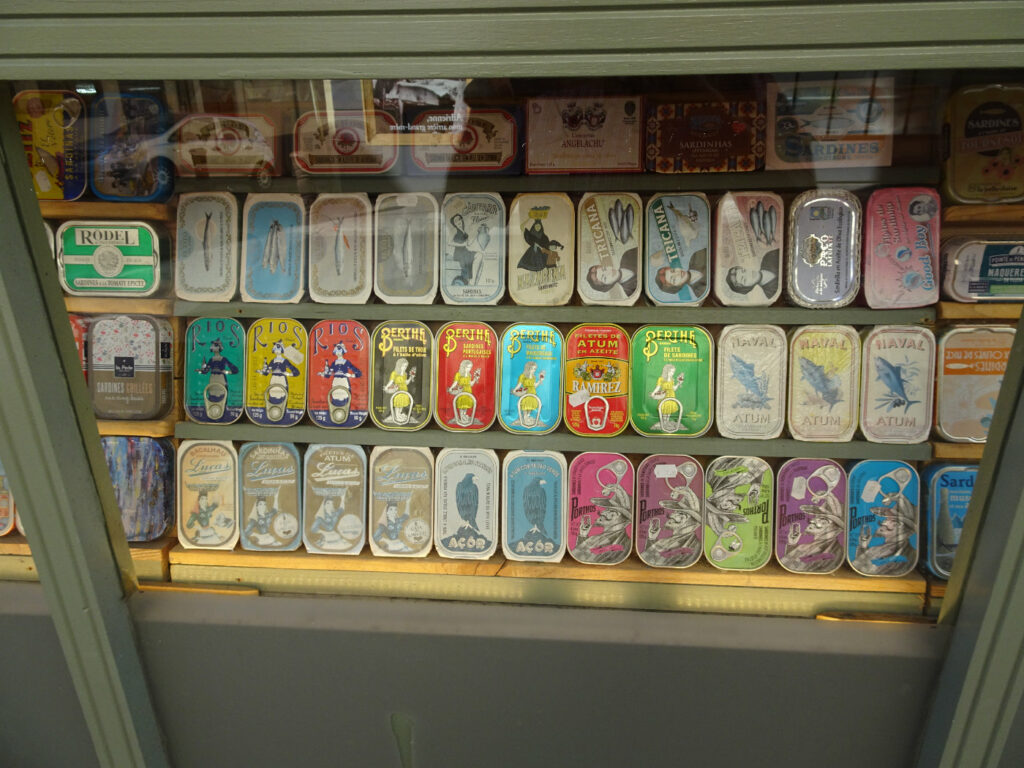 Window display in an epicurean food store .