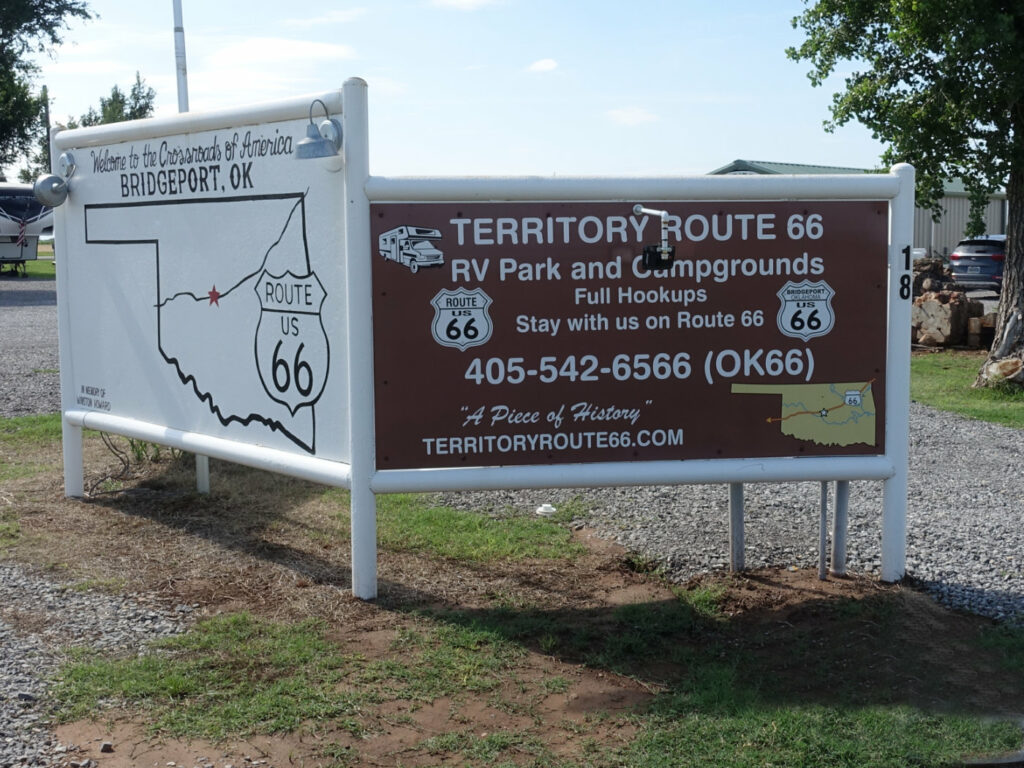 We call them "Stumble Upons". Things or places we didn't plan to do see or visit, yet somehow we "stumbled" upon them. We had decided to travel about 200 miles today from the Dallas Fort Worth area to somewhere in central Oklahoma. We had stayed in this general area during last year's travels but didn't want to stay in the same place.. Our search turned up the above RV park, and what a pleasant surprise it was.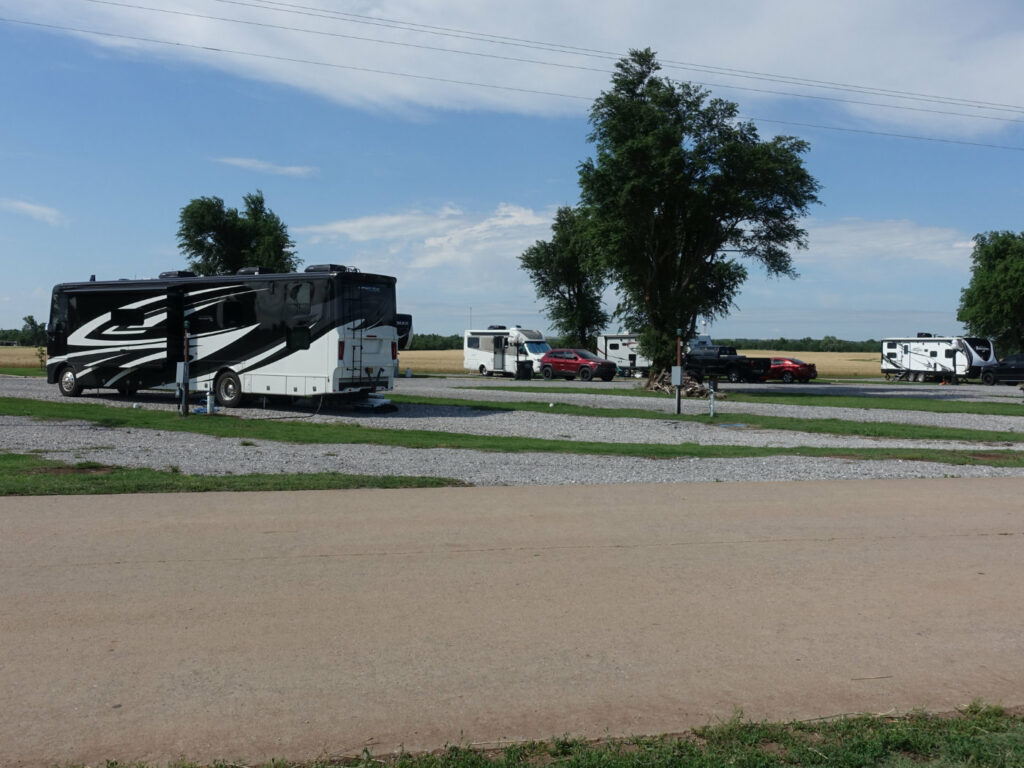 That is Sophie and our red Jeep Cherokee dead center in the photo. The RV site cost us only $17.50 a night for the two nights we are staying here for a full hookup site and they even have showers and laundry. But the greatest thing about the RV Park is what is in the foreground. That is the original concrete of the road known as Route 66 which we traveled on to arrive at the park. It simply doesn't get better than this.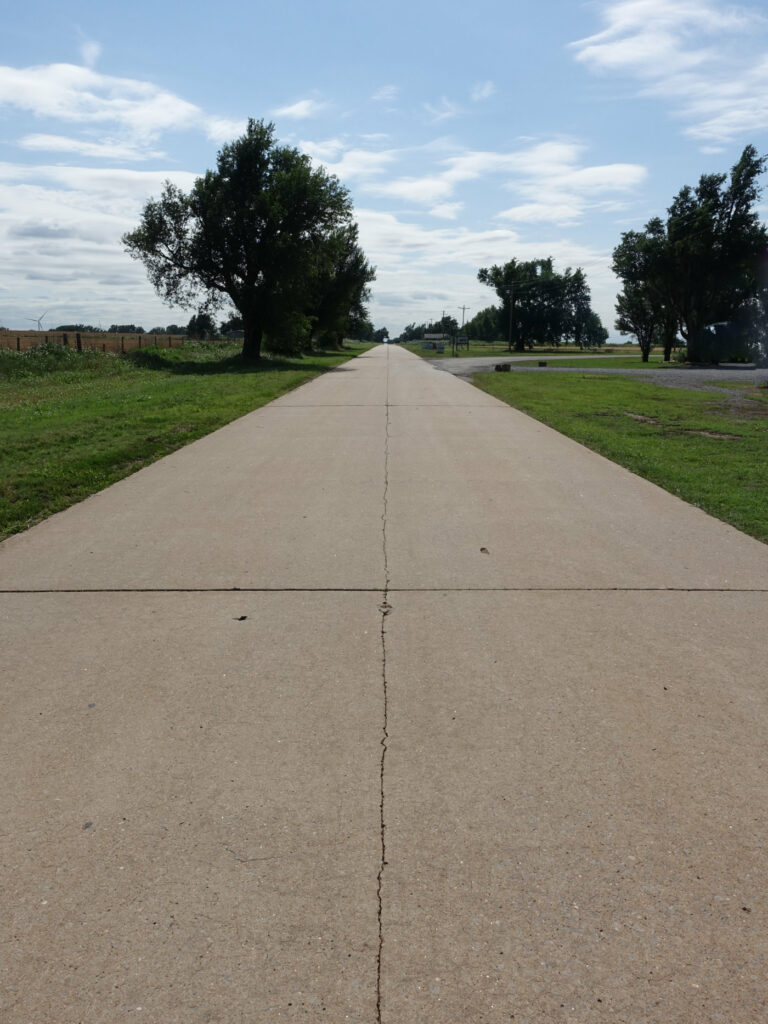 Looking west on Route 66.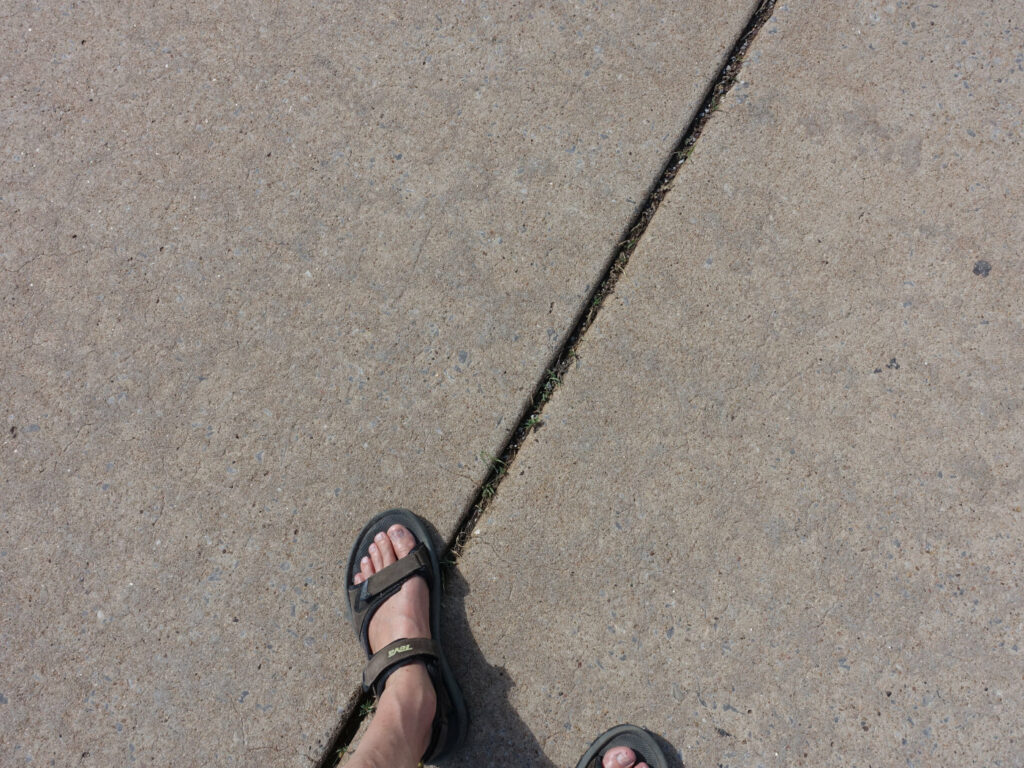 Those that know me know that has to be my foot on Route 66. Shoes and I do not get along. If I am absolutely forced to wear shoes to enter someplace or do something I will wear them, which usually is less than six times a year, Otherwise I wear Teva's or go barefoot. And yes, I did have a skin to concrete moment.