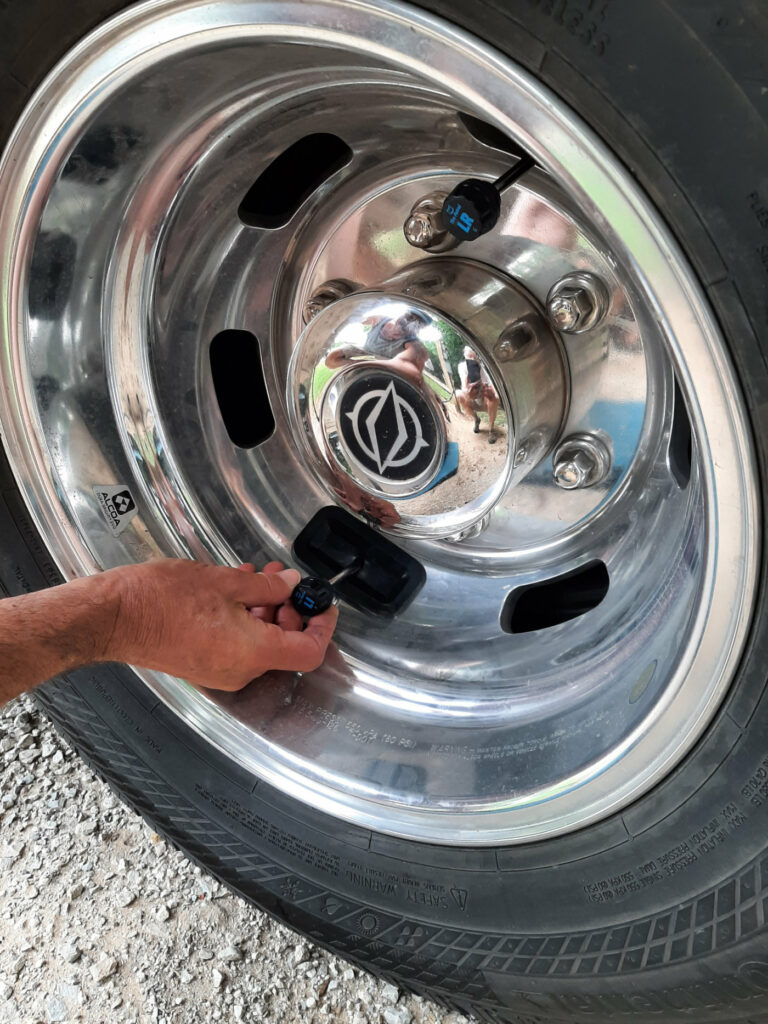 With the new Borg valve stems installed, today we attached the tire pressure monitoring sensors to the valve stems. It is an easy chore, just screw them on the valve stems and the RVI Command Center instantly recognized the sensor and paired with it. I liked that each sensor is labeled for the tire it is monitoring. The downside is that the batteries in the sensors can not be replaced requiring the sensor itself to be replaced at $20 per sensor.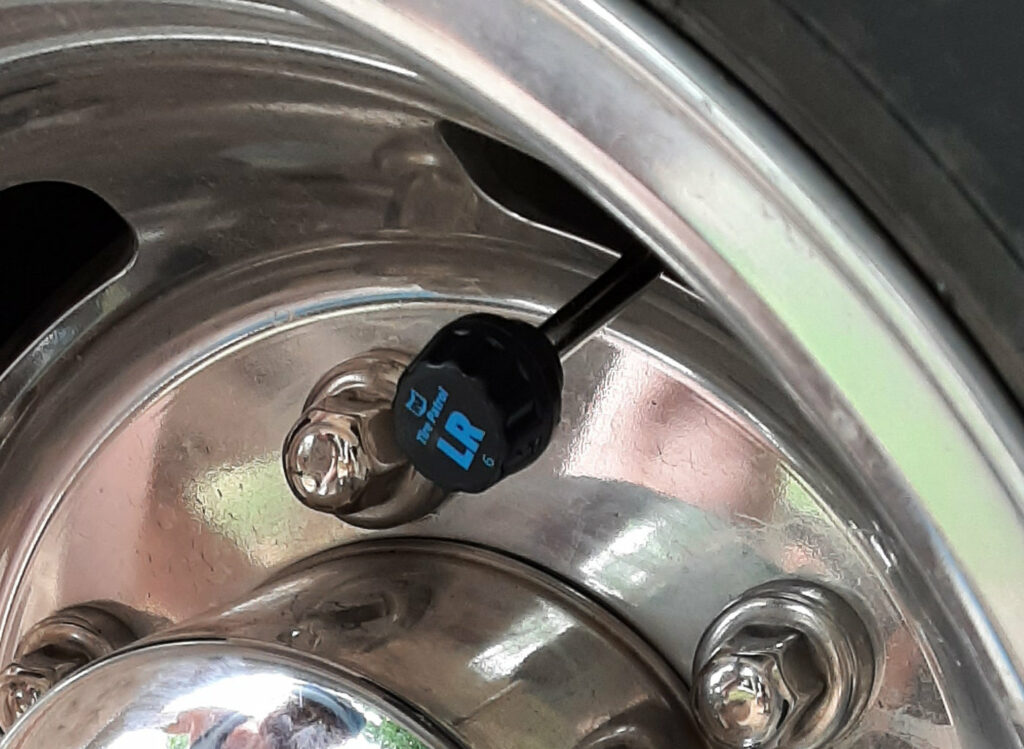 This sensor is labeled for the left rear outside tire.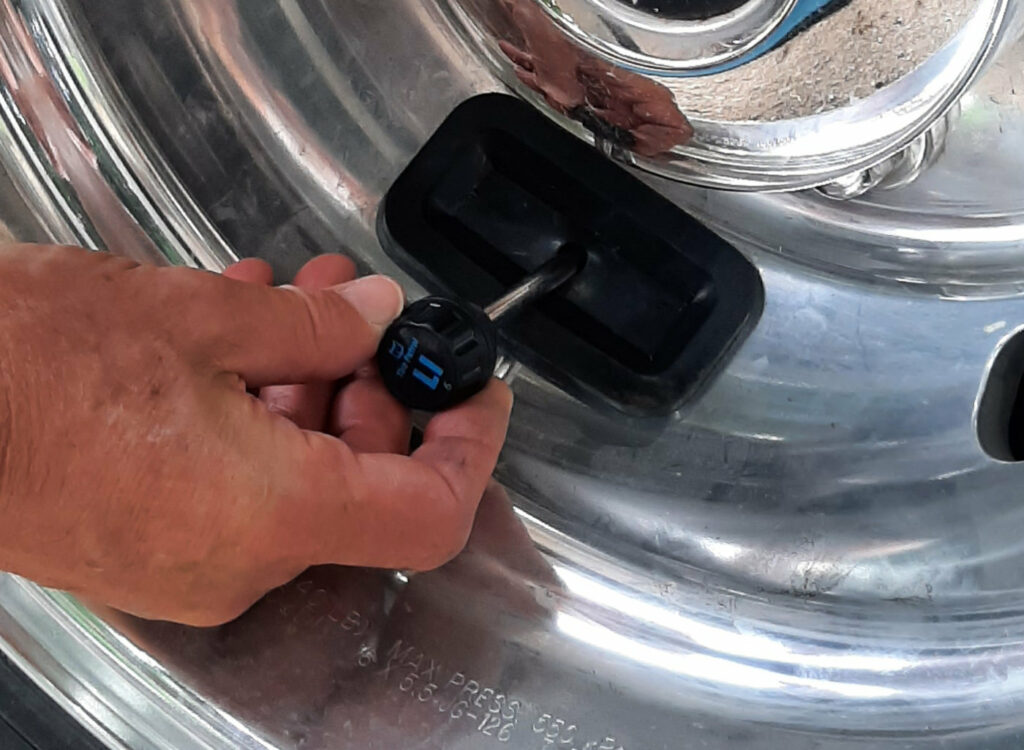 This sensor is labeled for the left rear inside tire. The system we use is from RVI. We have the braking system, the towed battery charger and the Tire Patrol TPMS. The readout for all of them is shown in the command center tablet mounted between the front seats so we both can easily see it. I probably should do a post in the future on the Ready Brake and also the Battery Charger. I must say I really like the small size of the Ready Brake and how easy it is to install and remove from the Cherokee.