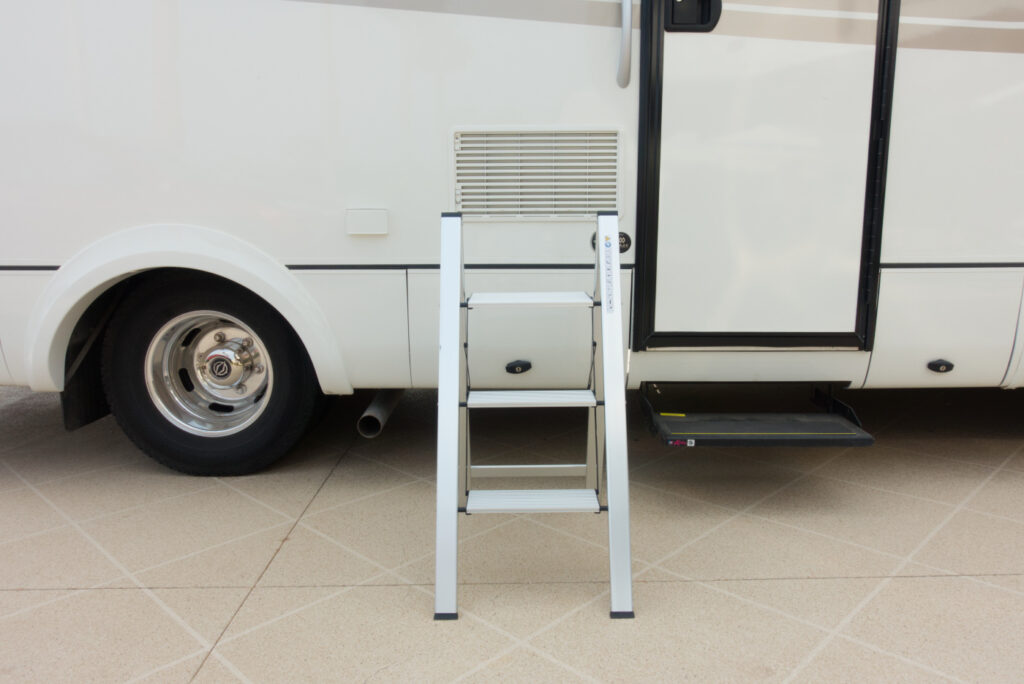 Our old 3 step stool worked so well when we washed the RV a few weeks ago that I thought about taking it along on our next trip. However we decided it was too bulky and we really needed something that would take up less space. Rather than spend time going to local stores, I searched online and when I saw this one I knew it was what we wanted.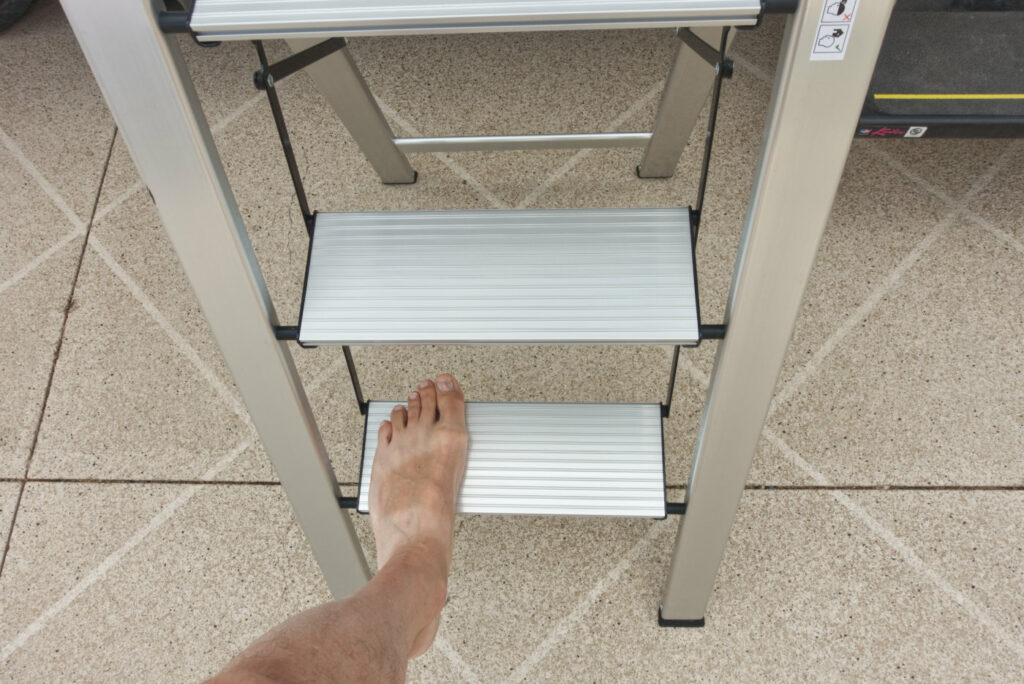 The lower 2 steps are about the same size as those on our old stool.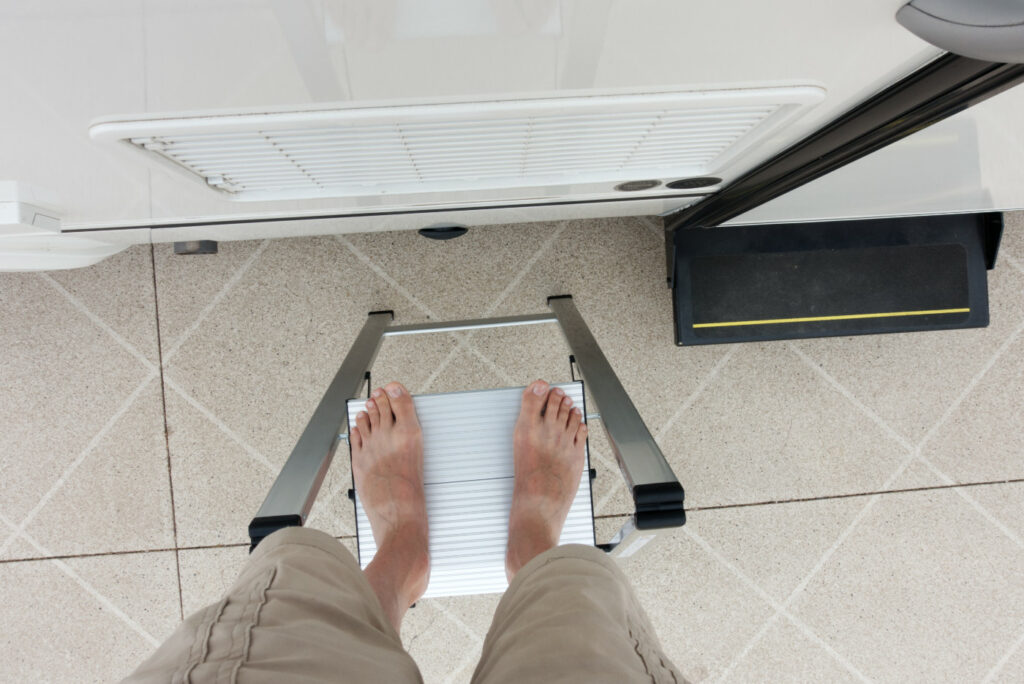 The top step is more like a platform than a step, which is what I really liked about this one when I saw it. It is very sturdy and stable when on the driveway and has a locking mechanism to help prevent an accidental collapse.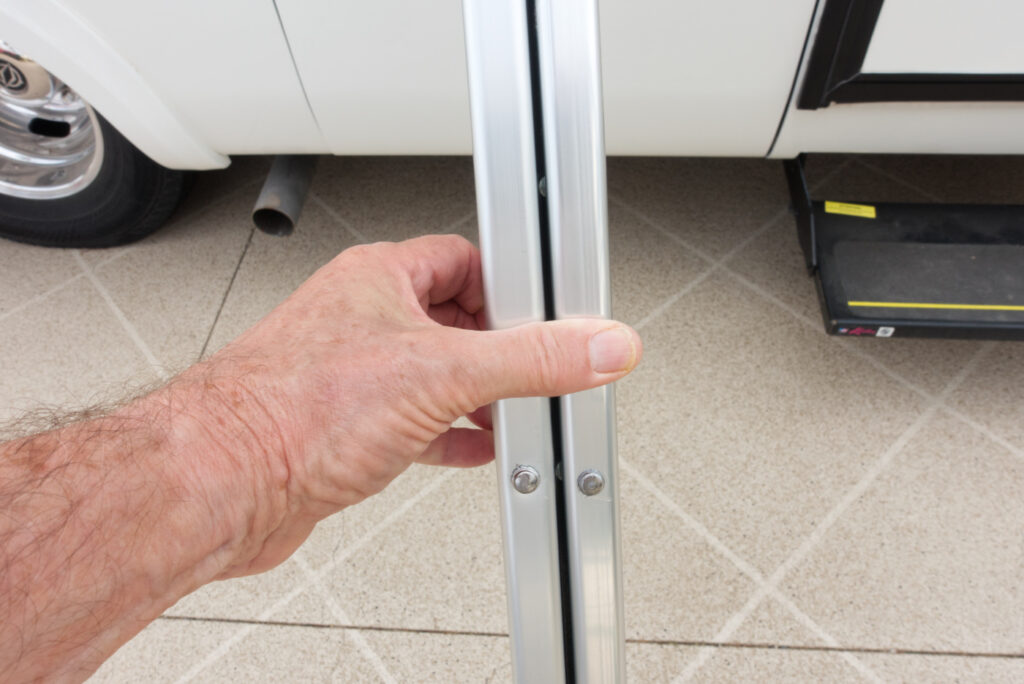 This is how thin it is when collapsed, meaning it won't take up much of our limited storage space. The real test will be how it performs when we are traveling in our RV, but based on using it over the past few days, it should work just fine.