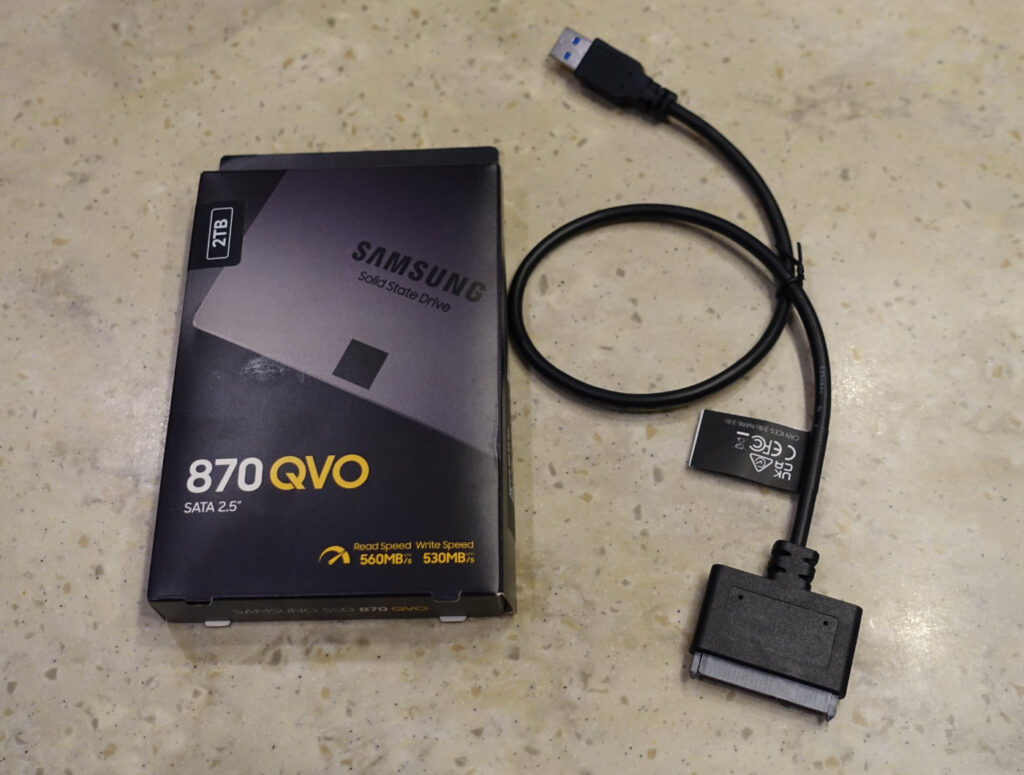 The Prime van delivered the new SSD and cable meaning installation would soon be happening. Since I needed to clone the old drive to the new drive I also ordered a SATA III – USB cable. but In hindsight I probably would have been smarter to buy an enclosure which I could have used to house any future SSD's I'd buy and use them as an external drive. Such is life.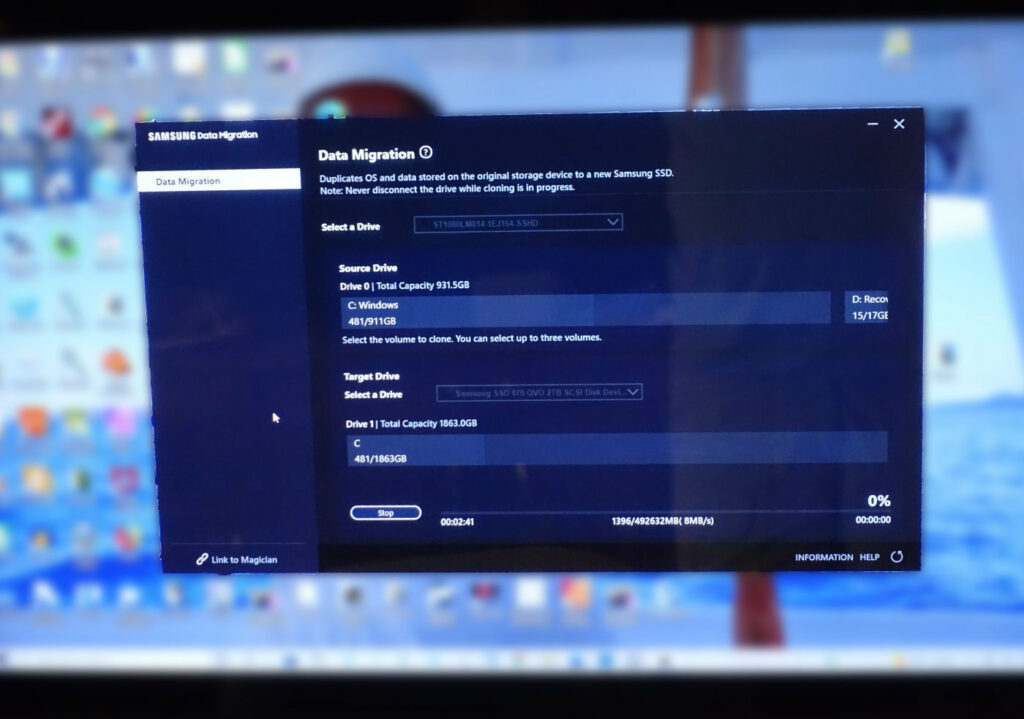 The Samsung Data Migration software worked like a charm. After watching a couple of YouTube videos I turn a few things off on the computer, VPN and virus protection, turned on airplane mode, then ran CHKDSK to make sure the HDD was good to go. The cloning took a long time but in the morning I turned computer back on and and soon saw this screen. Success!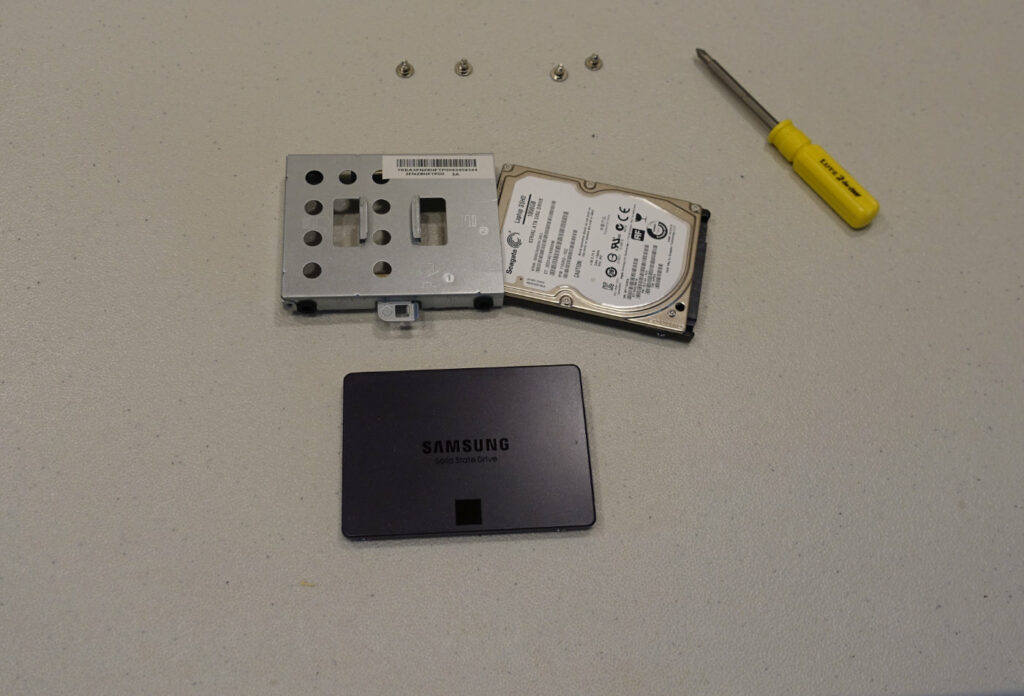 Removed the drive case from the computer , it was much easier today after having done this before, and four screws later the HDD was coming out.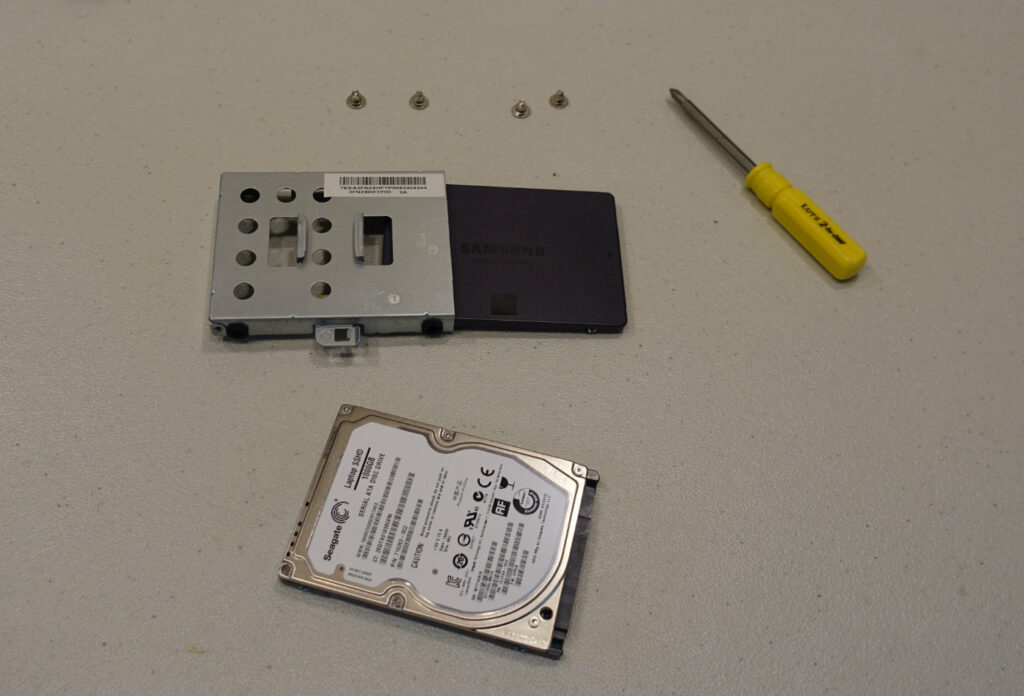 The new SSD slid right into the case. I wasn't sure whether it was the same thickness as the HDD.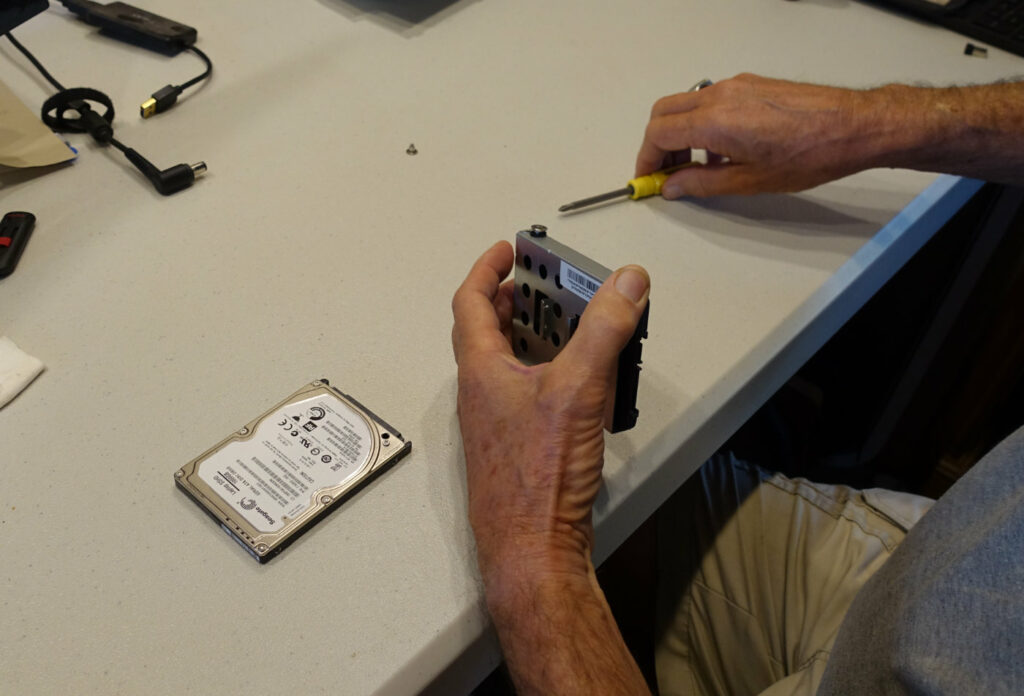 The screw holes lined right up and it was quickly fasted in the case.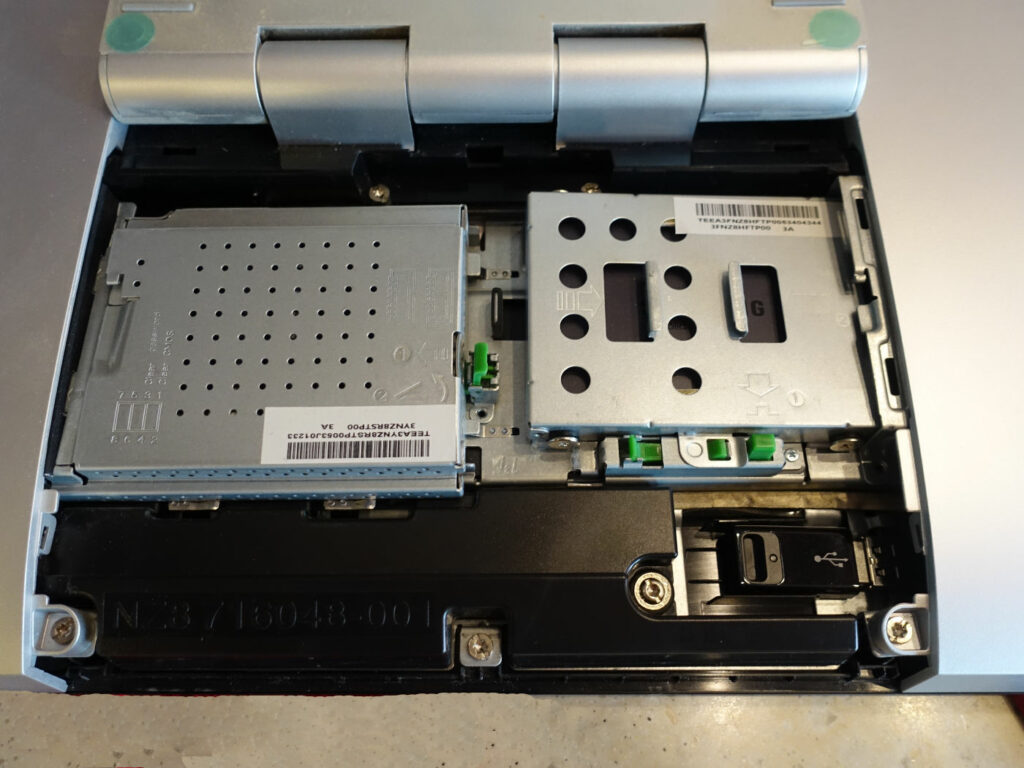 The case was a little difficult to push into its slot and I didn't want to force it. I lifted it out and used a flashlight to make sure there wasn't anything keeping it from sliding into place. I placed it back in the computer, used a little more force and it locked right into place. Next would come the big test. What would happen when I turned the computer on for the first time with the new SSD installed.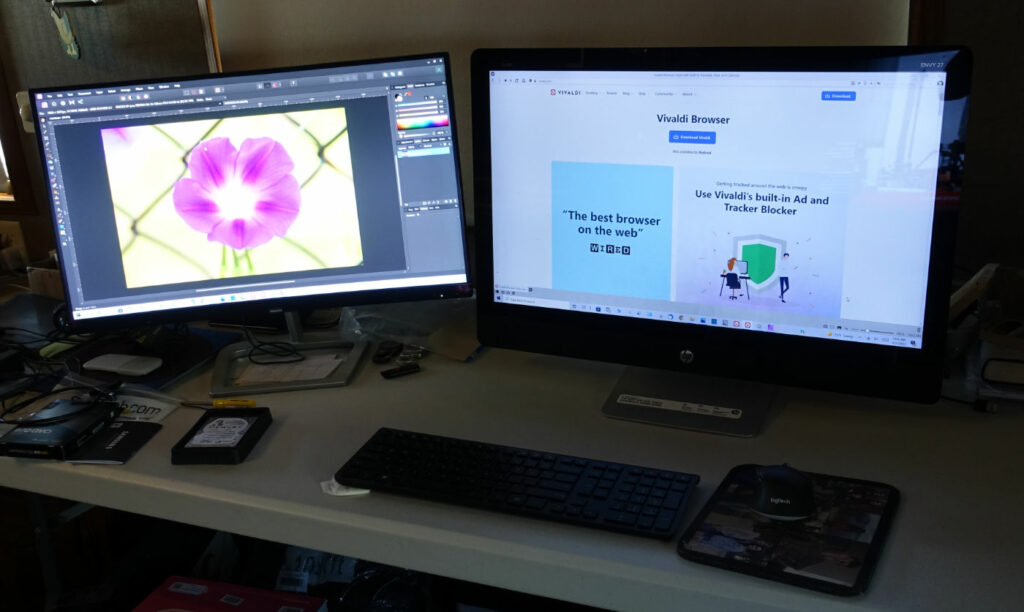 Success!!! The whole experience was far easier than I thought it would be. Dual monitors make for a far easier workflow. My browser of choice is Vivaldi, Duck Duck Go is my search engine and all photos are edited with Affinity Photo. I can't believe how much faster everything is with the SSD compared to the HHD. I am so glad I decided to go this route to replace the failing HHD.
One last thing. I reduced the size of all the photos in this post before uploading them to WordPress after reading about how they would load faster on readers computers. Looking at the as I post, I don't think I will be reducing them as much as I did as they are definitely not nearly as sharp as the originals. I take about half of them in RAM mode and to have them turn out like this seems wrong.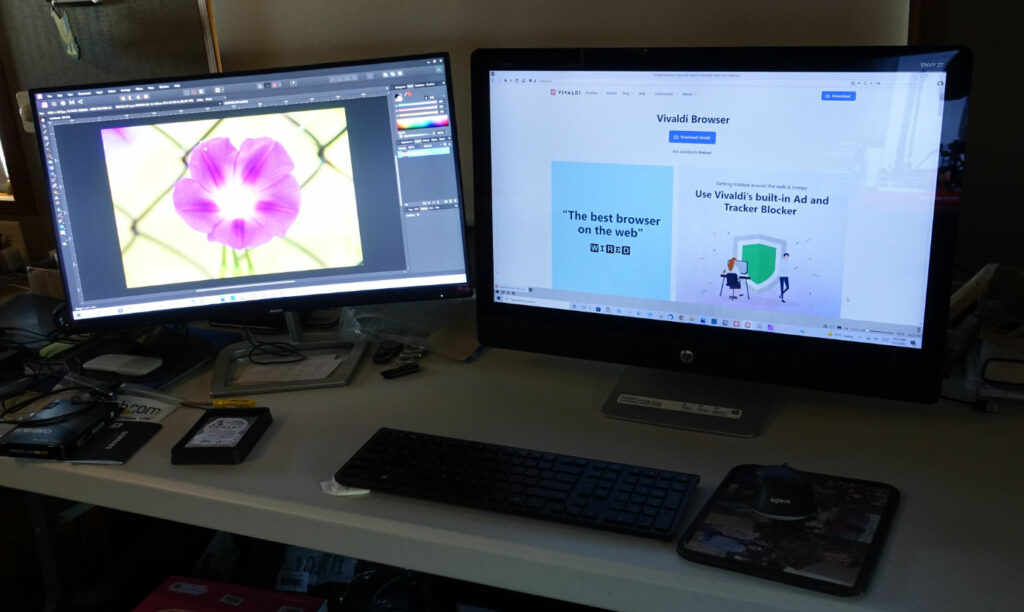 The same image uploaded without being reduced by me. Maybe when WordPress reduces them there is no difference in the end?