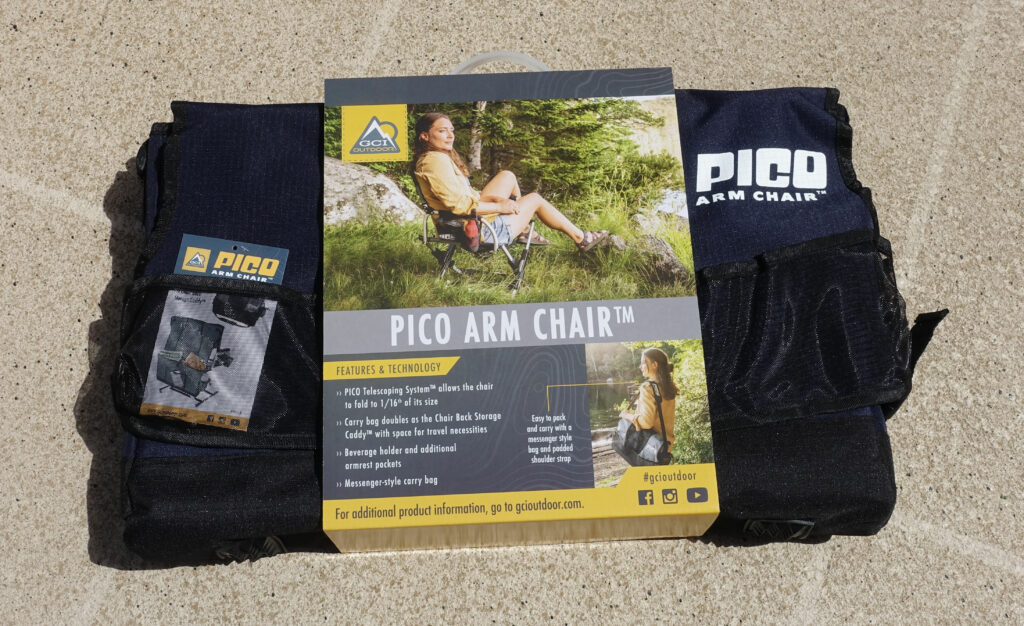 When we were at the LTV RV gathering at Quartzsite back in January, some of the folks were using a very nifty and well made folding chair whenever we gathered together outside. It was called a Pico Chair and after we both sat in one and saw how it folded up, we decided to replace our bulky chairs we carried with something much more in tune with the smaller size of our RV.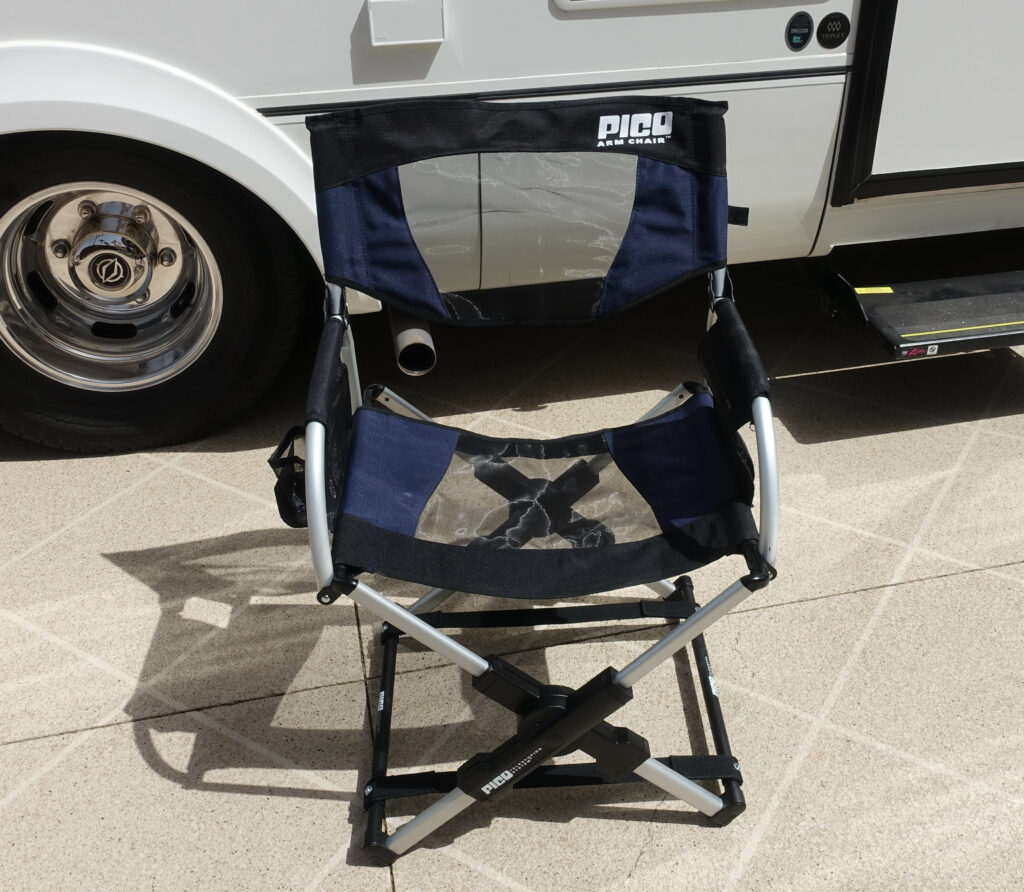 Out of the box and set up. We discovered collapsing the chair was easy, but it took us more than a few times to get the knack of unfolding it. It is amazing how sturdy and solid they are.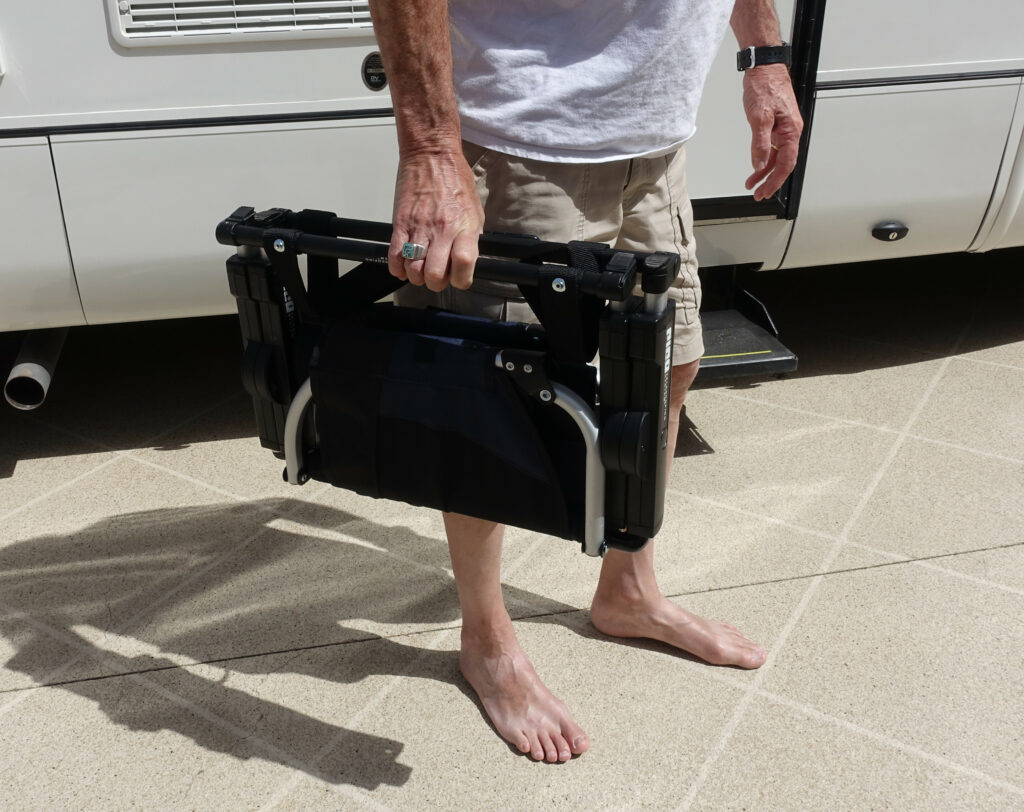 This was what we really liked when we saw them, how small they are when collapsed and how easy they are to carry. They are definitely not cheaply made, but then neither are the cheap. However, the space savings is well worth the cost. Right sized chairs for a right sized RV. The photo also shows off my Teva tan. Shoes! Who needs shoes when you can wear Teva's. And even better. Teva's! Who needs Teva's when you can go barefoot.