September 6, 2023
We have had our travel RV now for more than 2 1/2 years, but have little interaction with other owners of this make of RV, but that ends starting today. We have just arrived at the 2023 LTV Rally in Winkler, Manitoba which is where the LTV factory is located. Being among the early arrivals, plus being assigned parking away from the center of all the action, I plan to have another post later today better depicting what over 200 LTVs look like.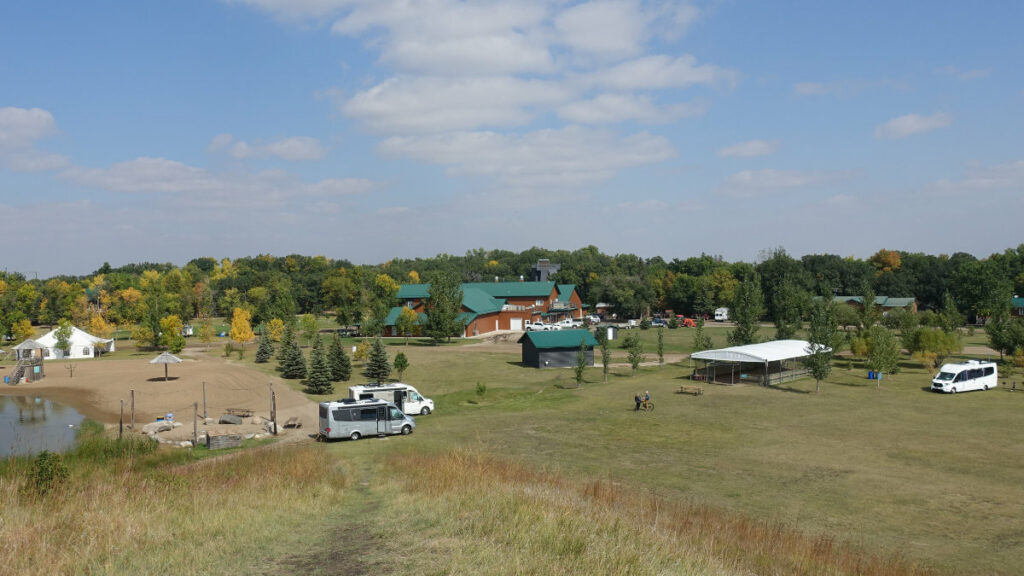 Our RV is the partially hidden one.

An attempt at a 360 degree view from the hill where the first photo was taken. Most of the parking spaces are actually in the trees near the center of this photo, so they will never show. Don't worry, I won't be taking any more phots like this one.