October 22, 2022 Early morning flight so another long day that included a stop at an interesting pottery.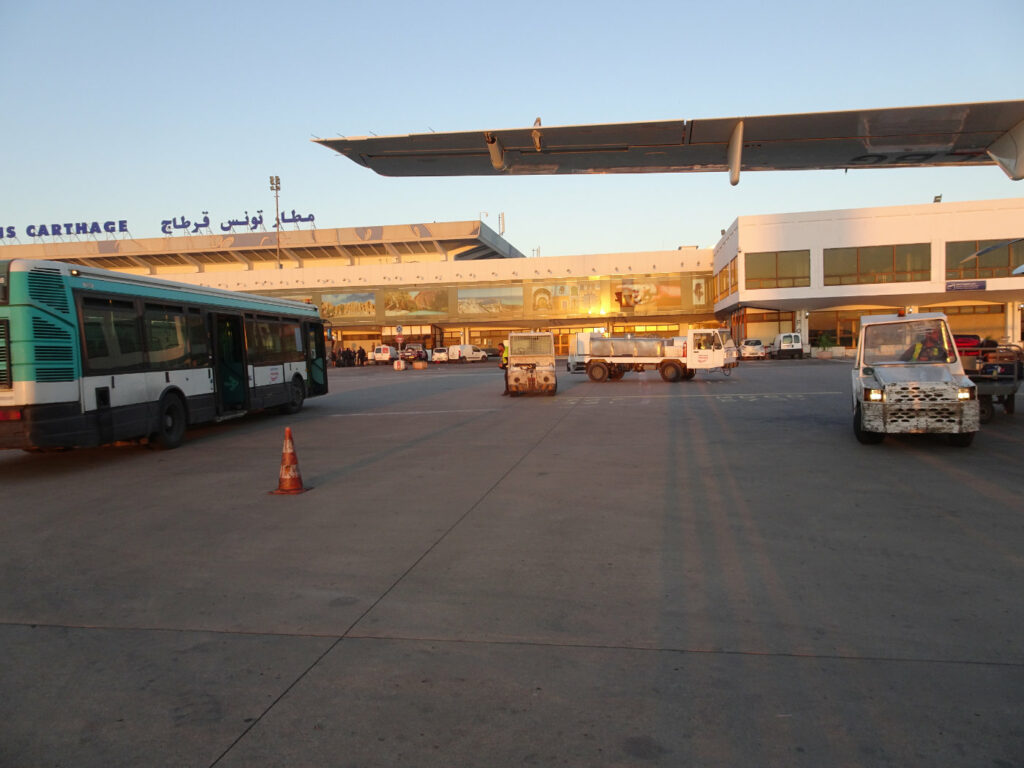 The bus ride from the gate to the plane took 30 seconds. Enough said.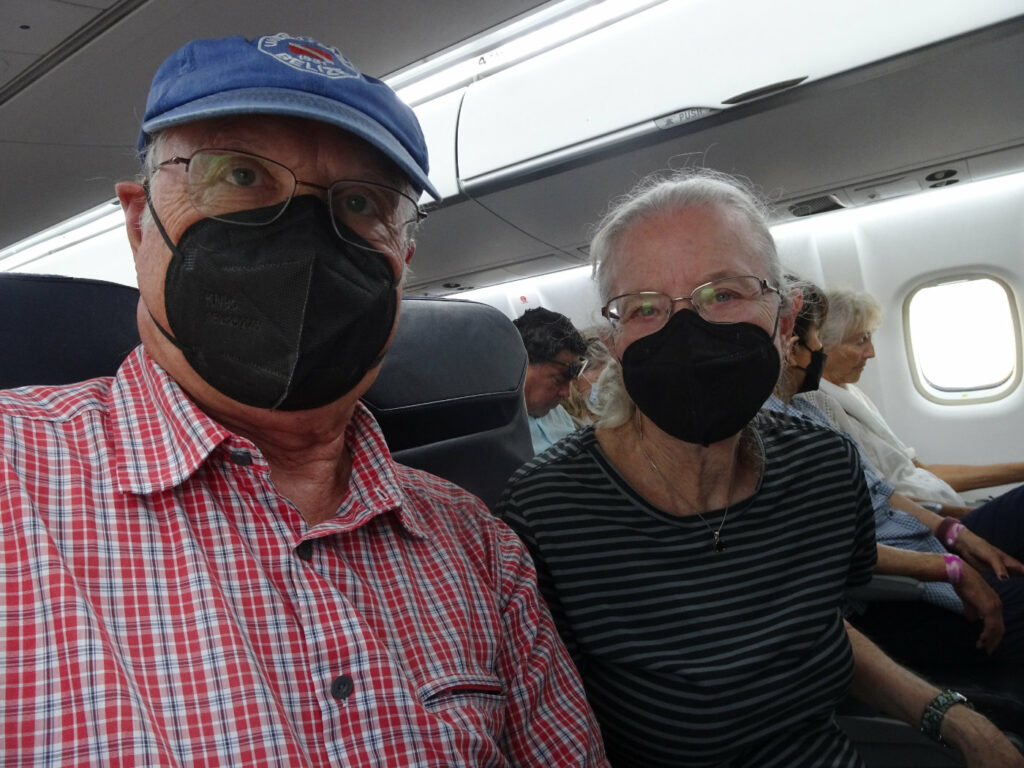 Selfie aboard the aircraft.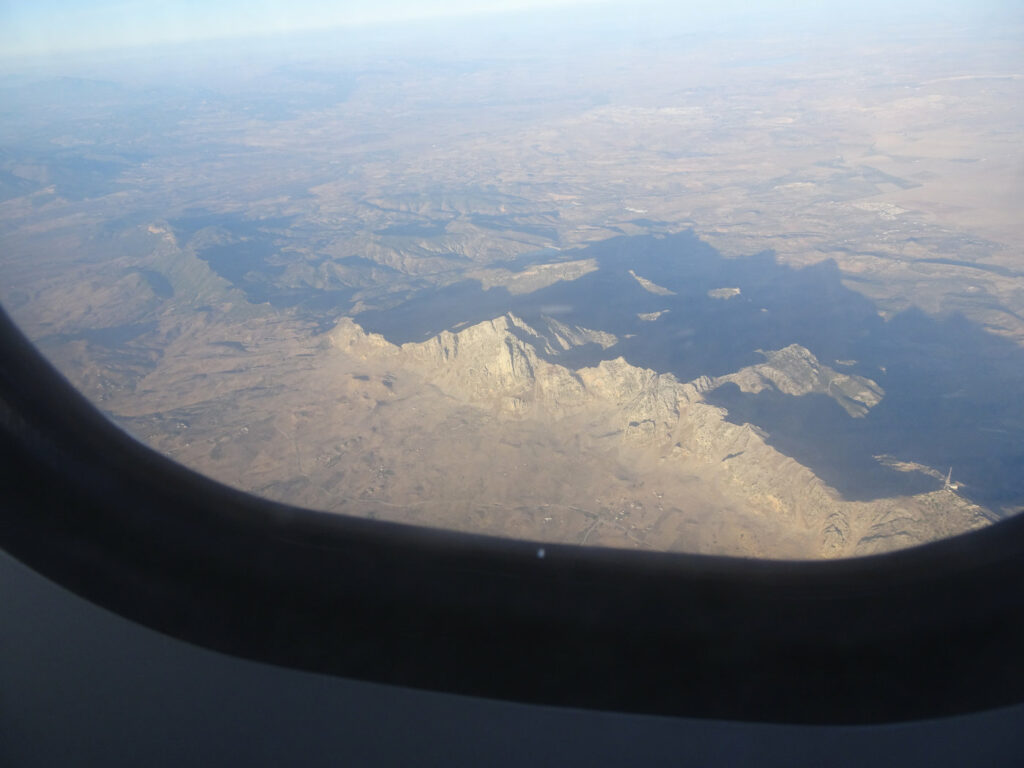 Just to show there really are some mountains in Tunisia.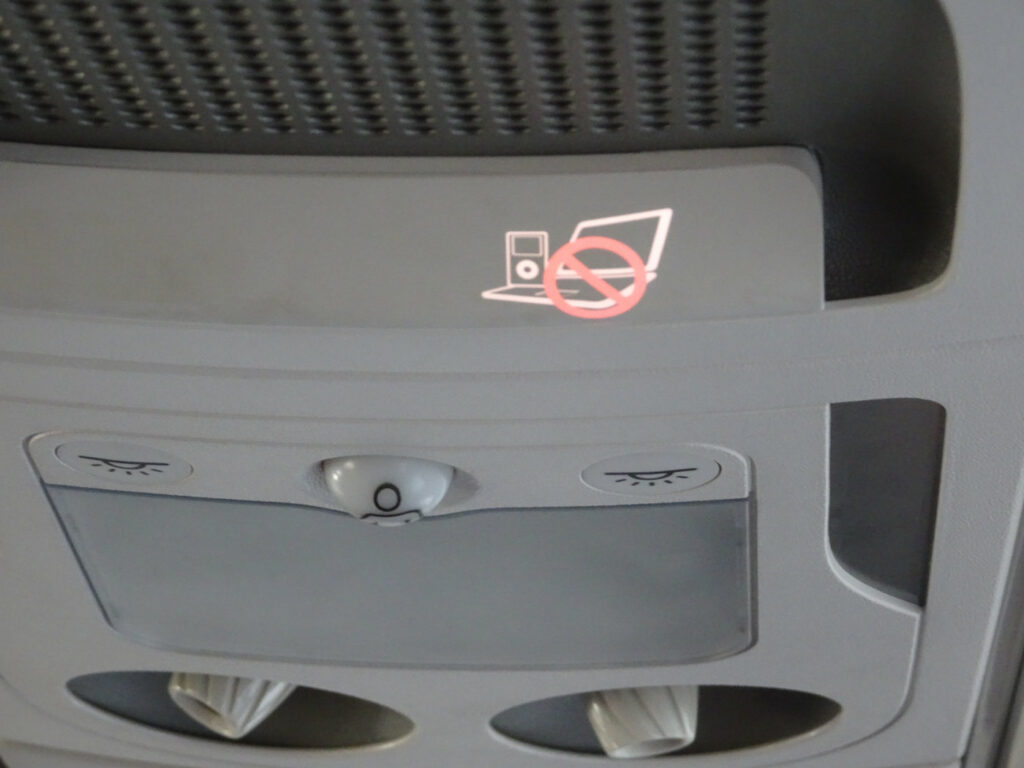 First time I ever saw this sign on a plane.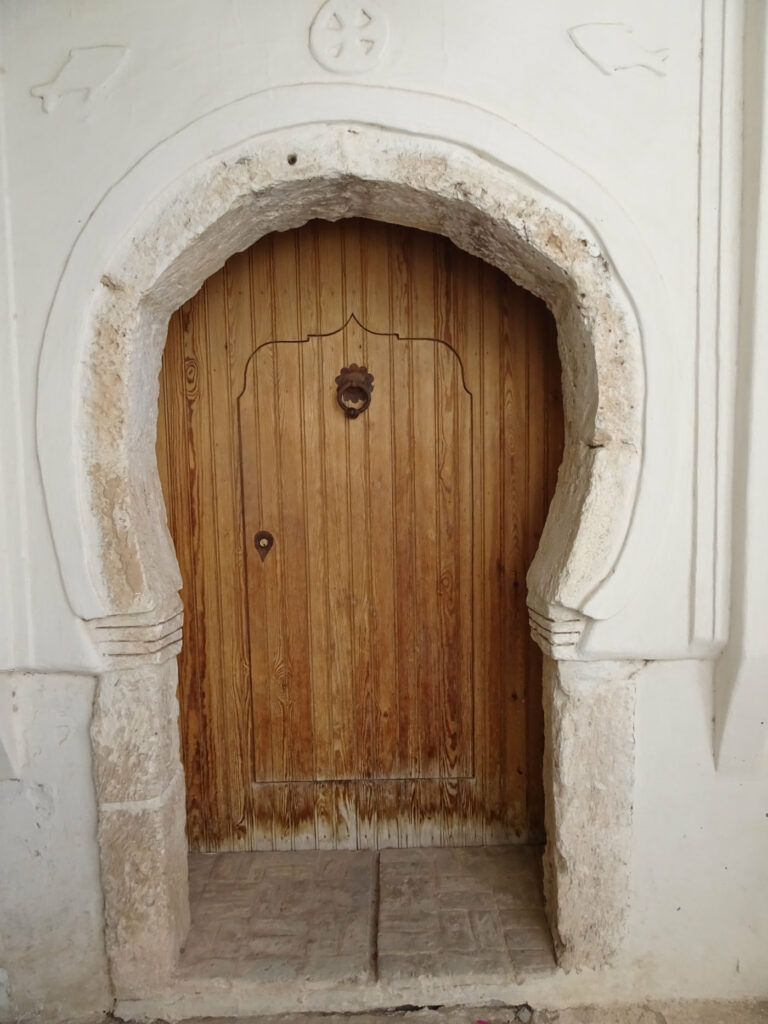 A different style of door means a different religion.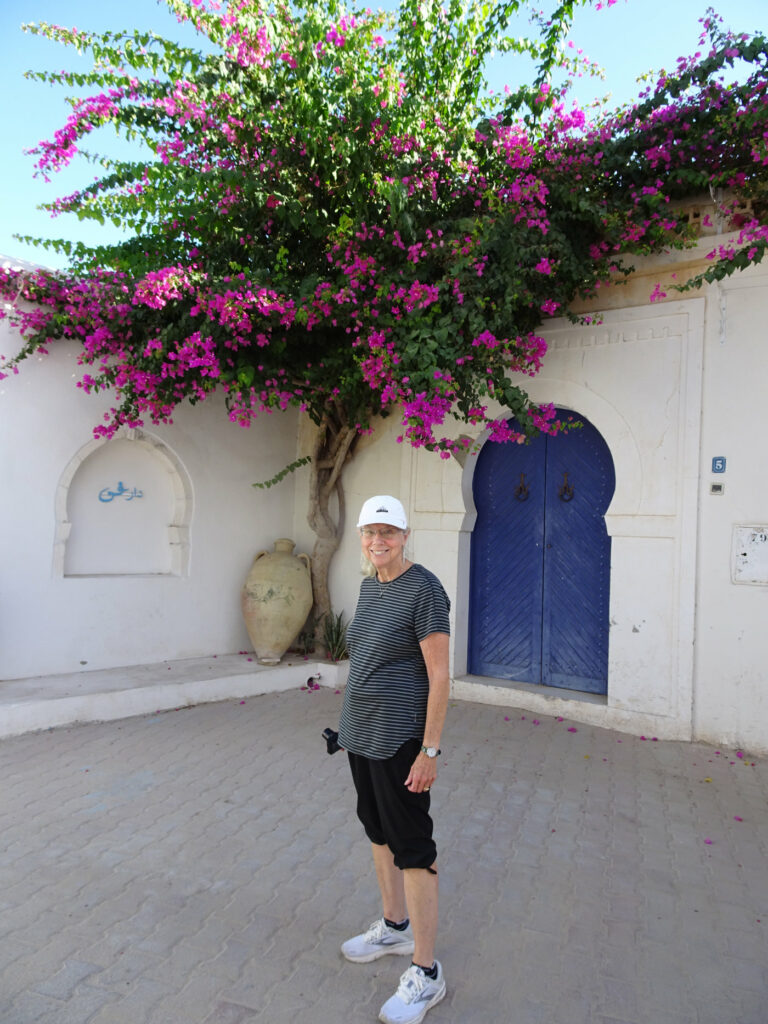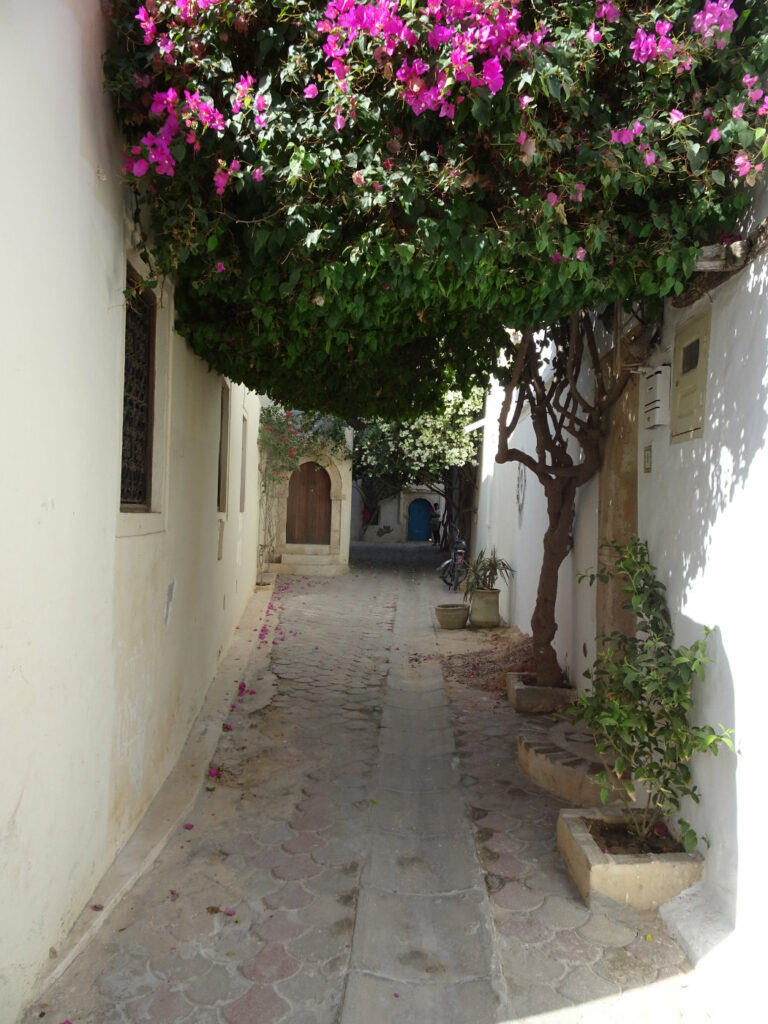 Besides the beautiful blooms, notice the gutter.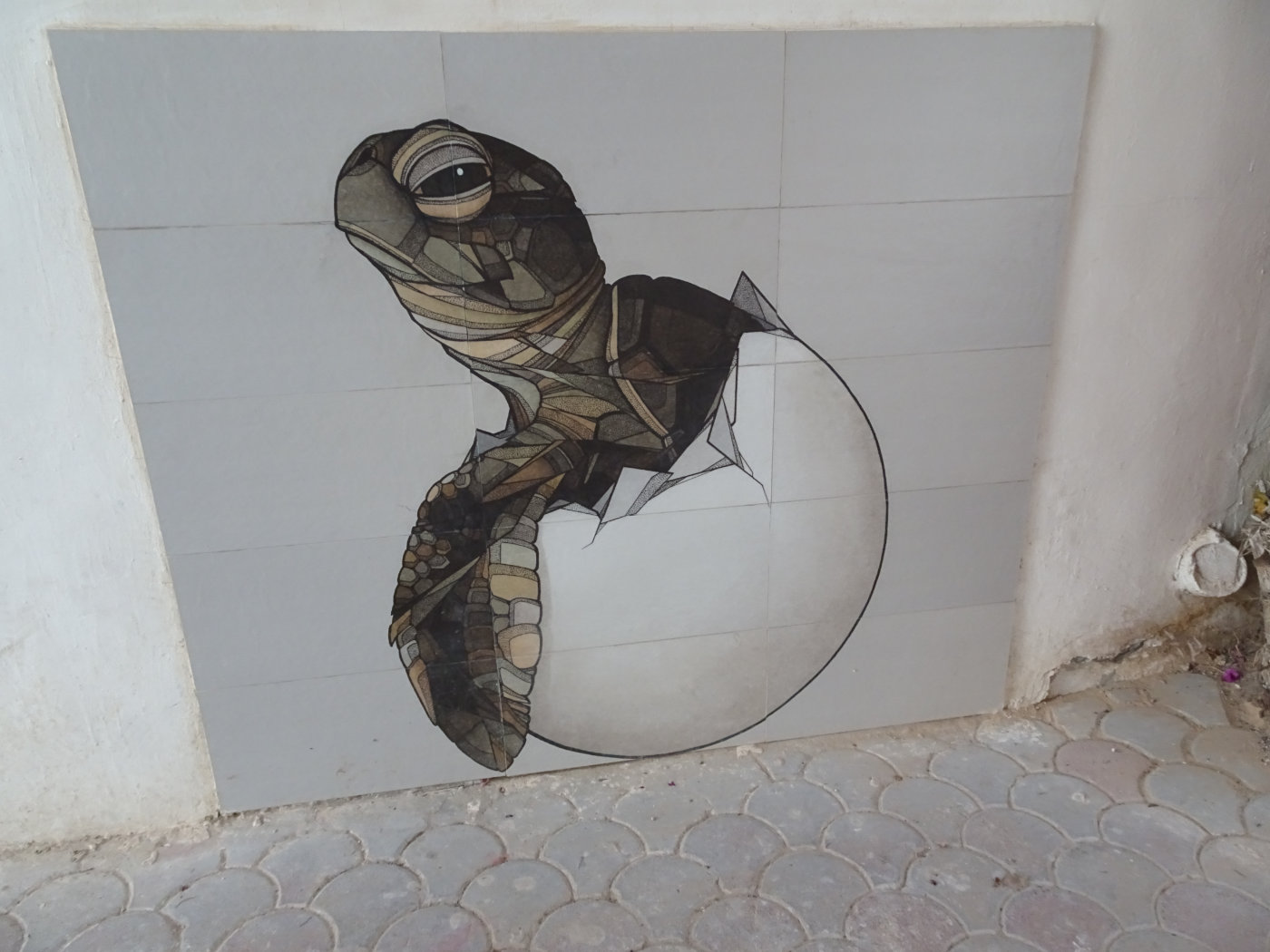 We stopped at a town known for its murals.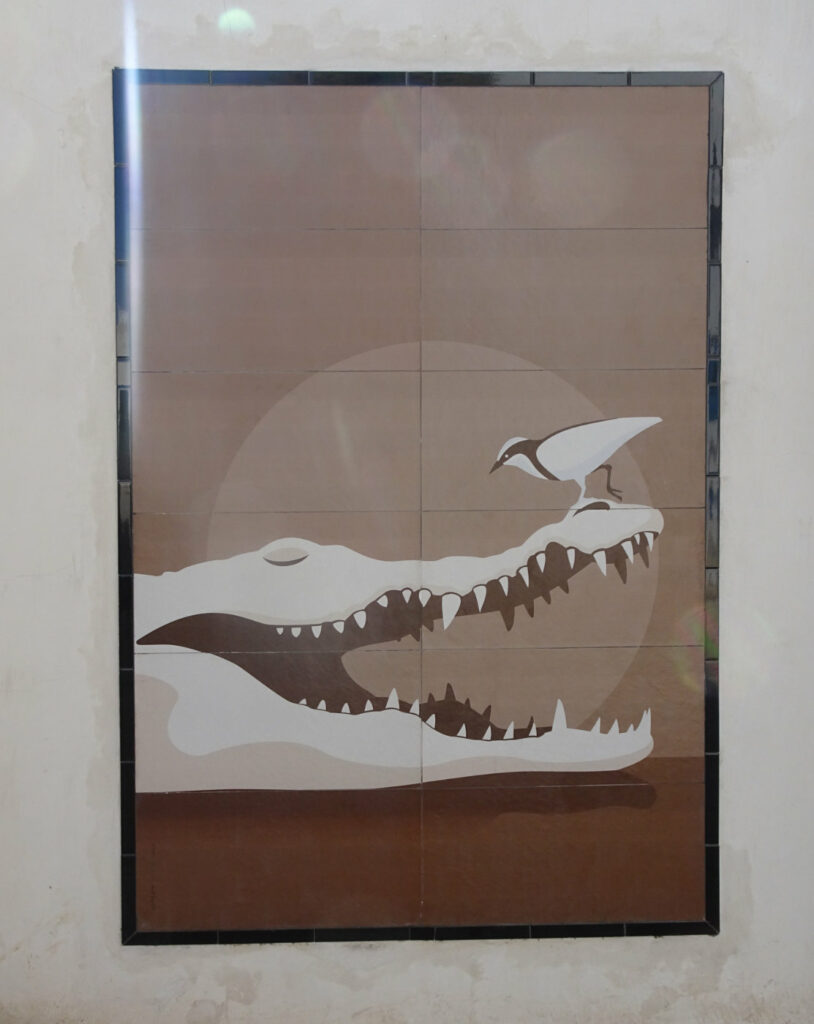 I really liked this one.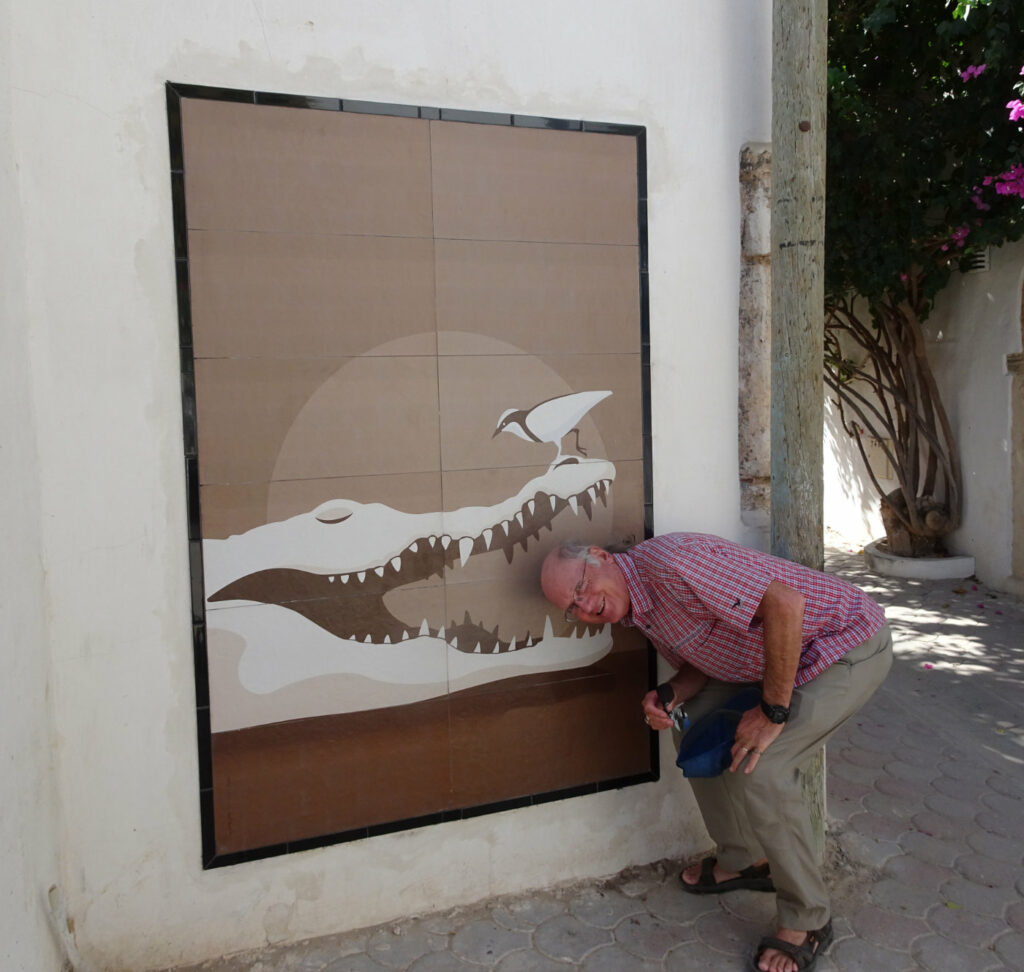 I really liked this one so much i almost lost my head over it.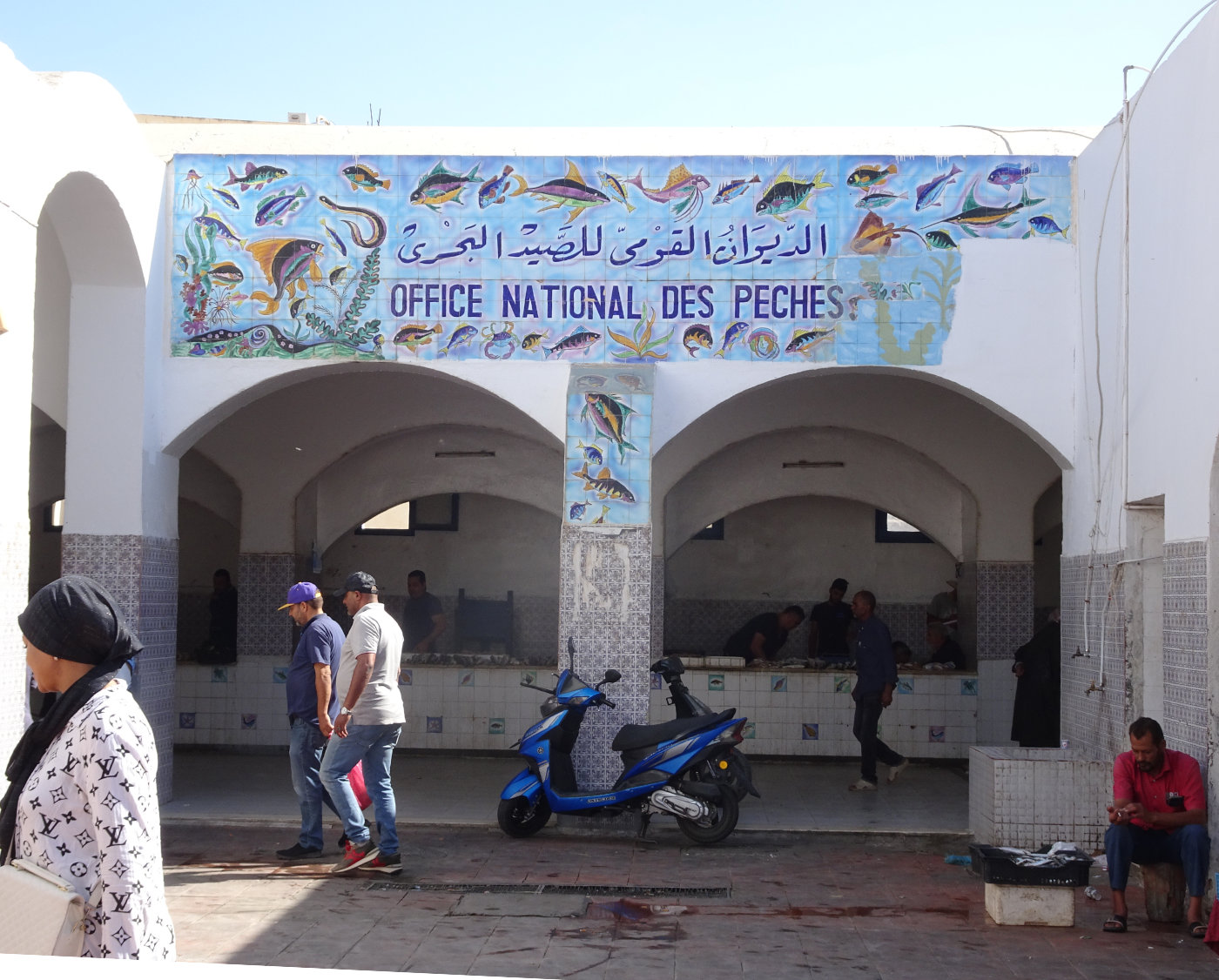 The fish market and souk were busy places when we arrived.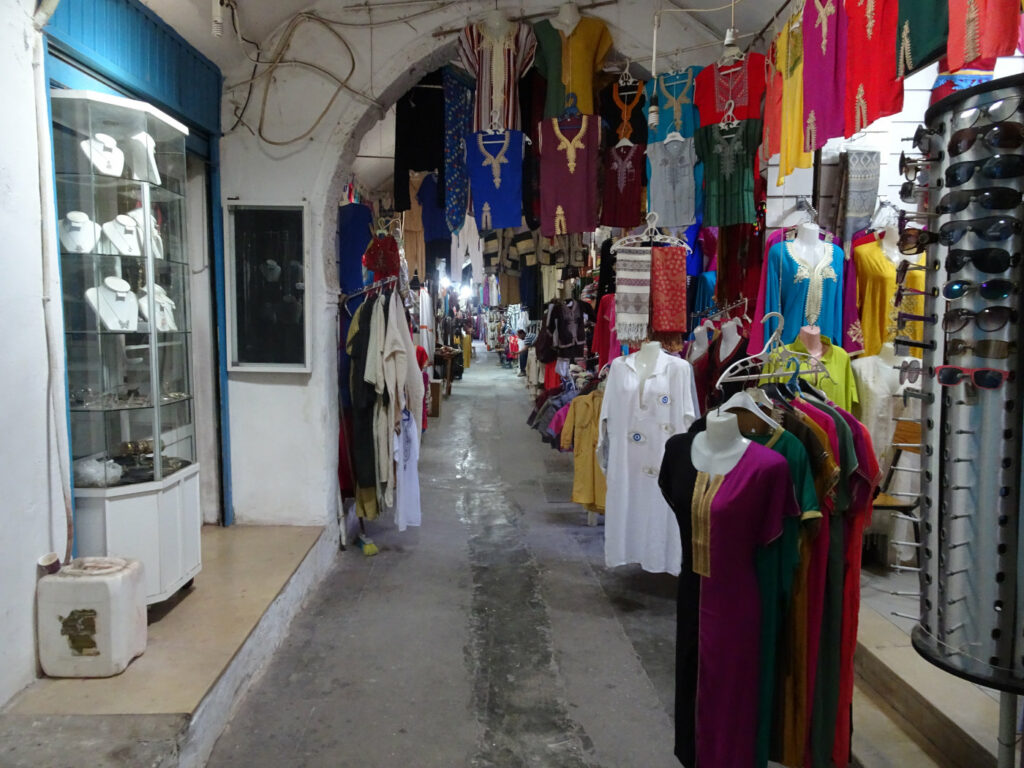 But in the afternoon the souk was nearly empty.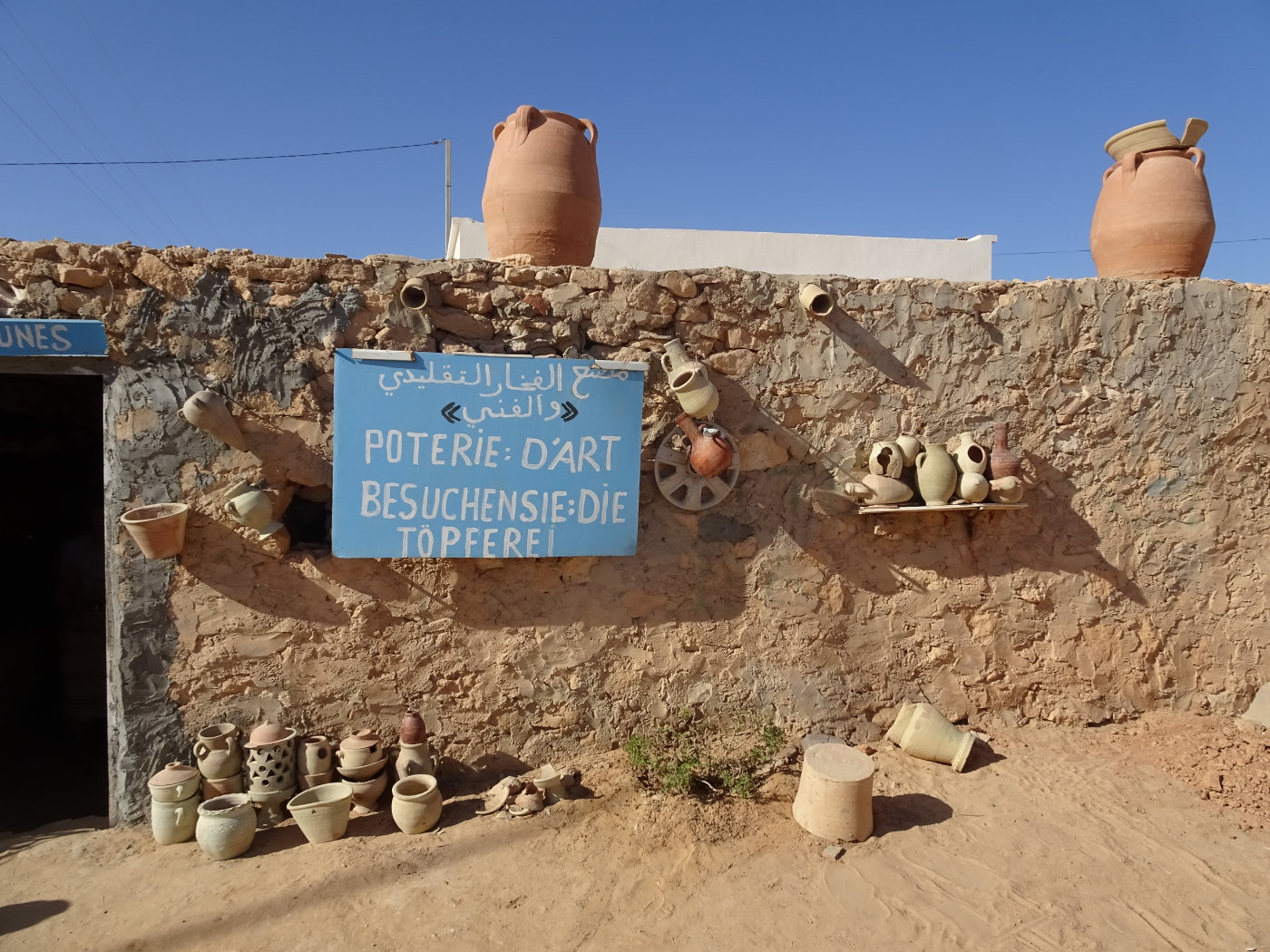 And thus ended the day.