A metal raised bed instead of the wooden raised beds we have built in the past.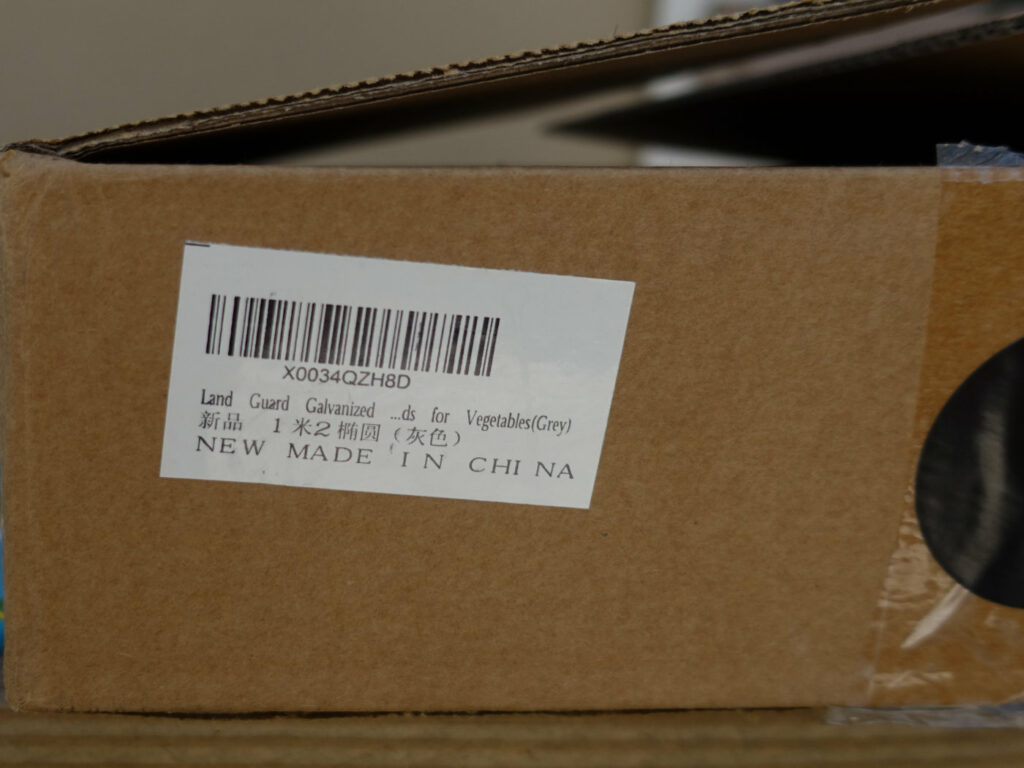 Bought from Amazon. From what I could gather reading the questions, answers and reviews on this and other metal raised beds, this particular brand would satisfy our needs well enough.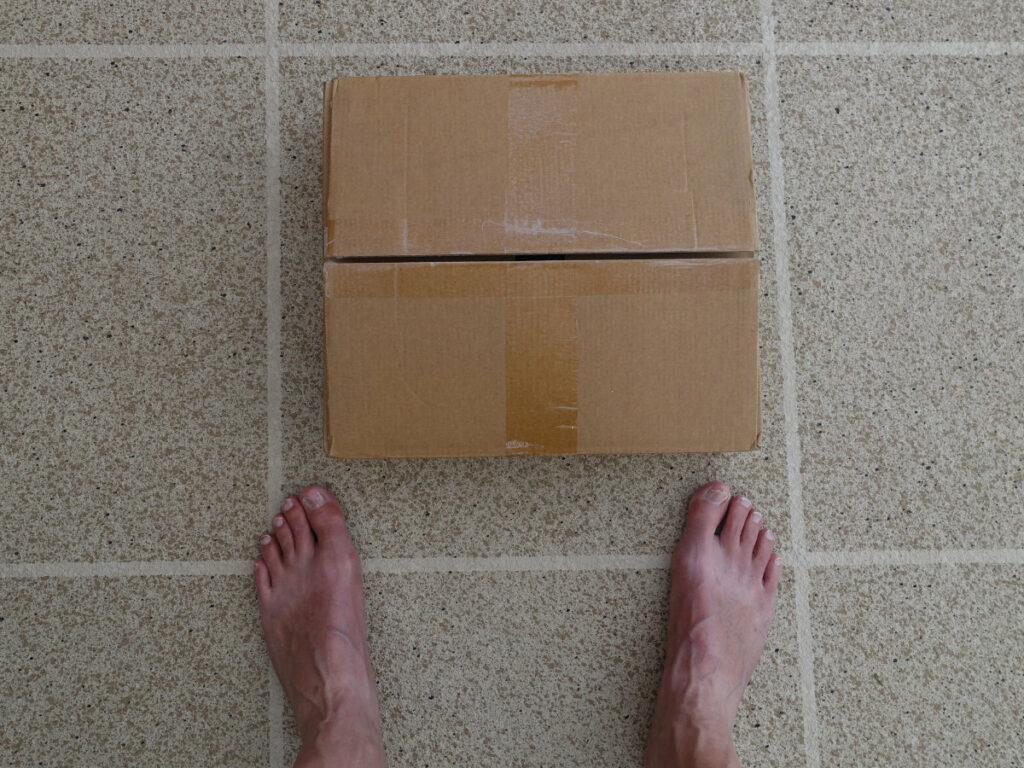 The square is 16 inches on a side, and the assembled bed is 2 foot by 4 foot. Hopefully it will be that good things come in small packages.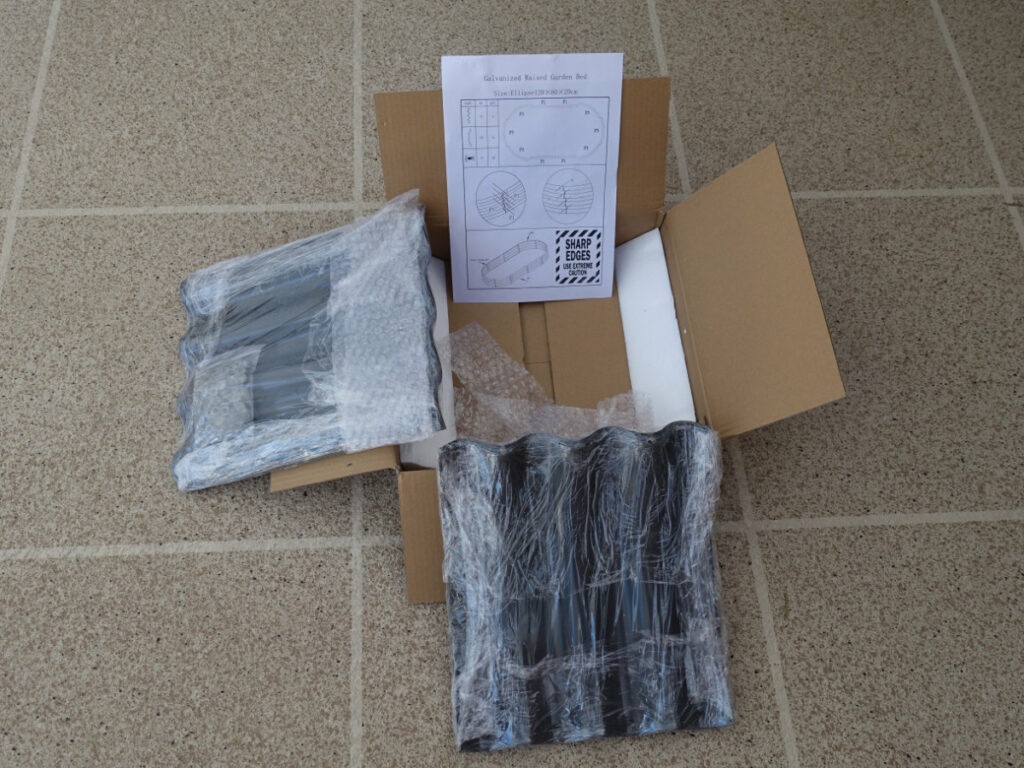 Contents of the box. The small package containing the 48 bolts and nuts used to assemble the panels can be seen inside the panel wrapping at the nine o'clock position.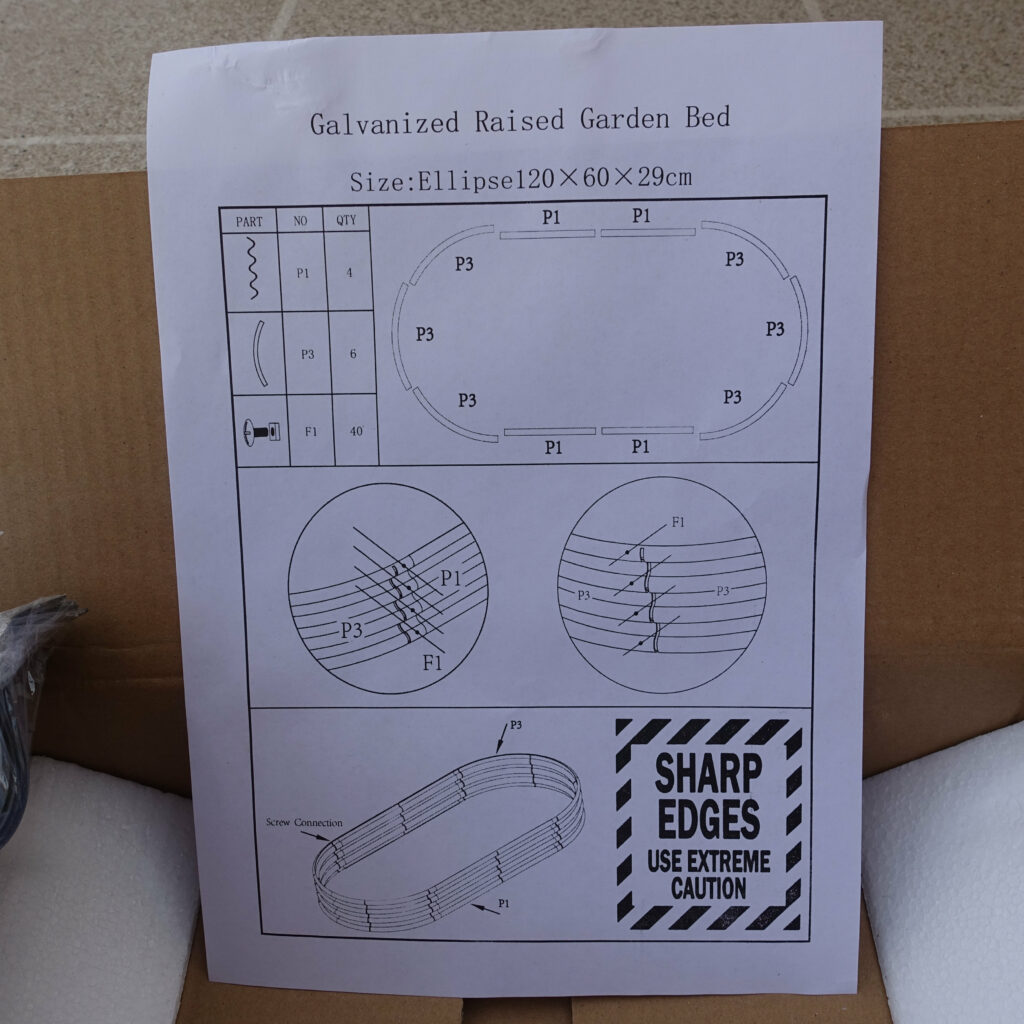 Assembly instruction sheet.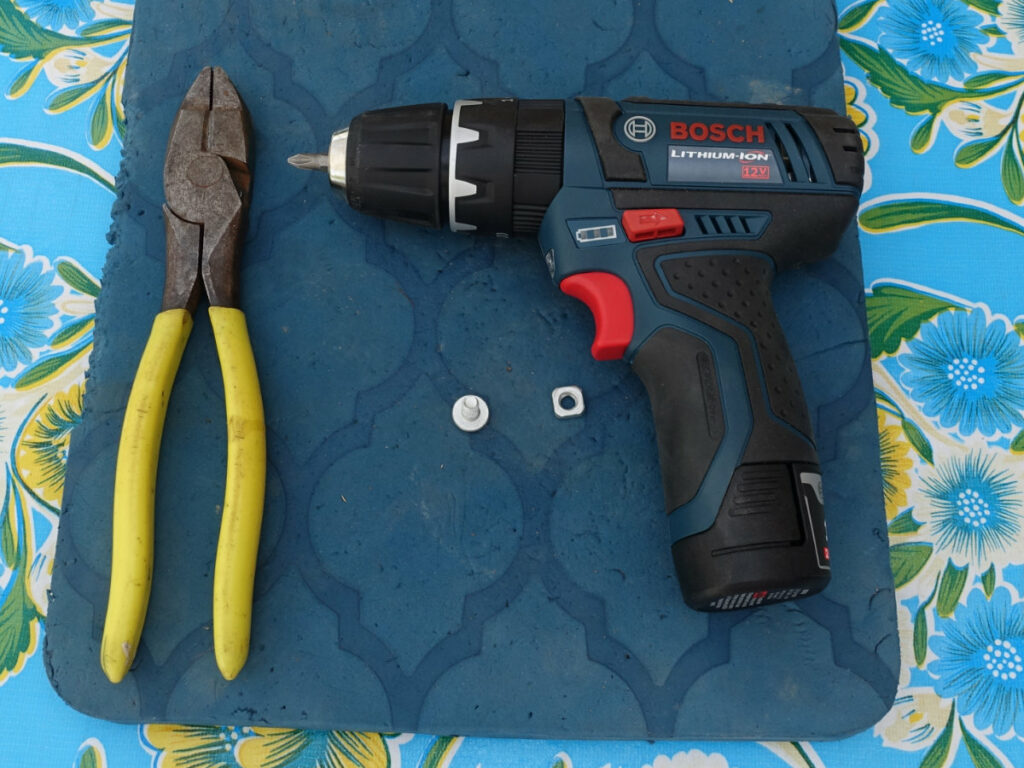 Tools needed for assembly. Note the nuts are square instead of hex so a pair of pliers works best to hold them. My new drill made it so easy!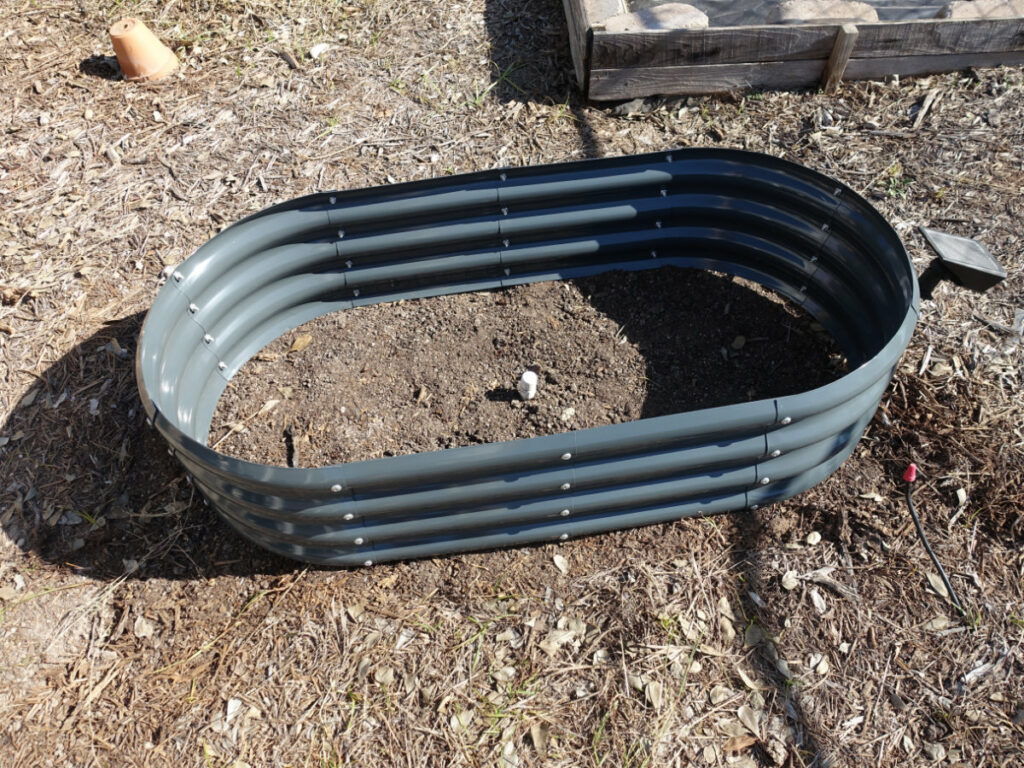 Assembled and in place, or at least this was the place where she thought she wanted it at the time.