September 29, 2022 We took it easy today, grocery shopping, a play and relaxing in the evening.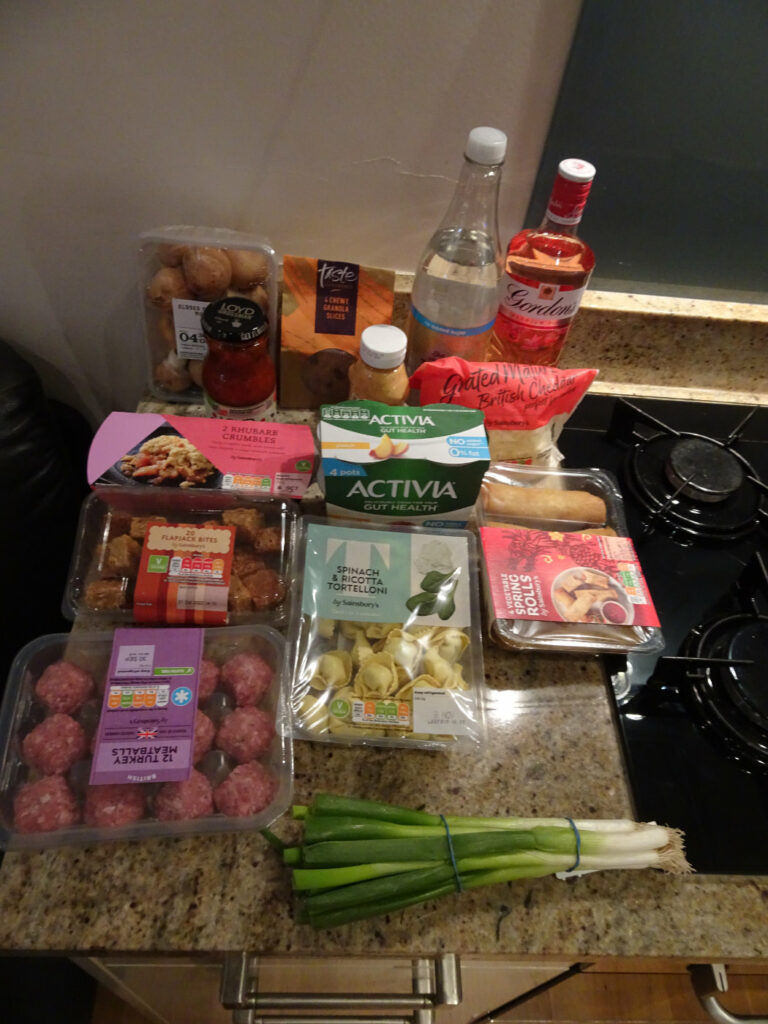 The advantage of renting the apartment is we no longer have to eat all our meals at restaurants. The best of the lot ended up being the grated Mature British Cheese. We like extra sharp or even sharper cheese. It falls into the extra sharp category, yum!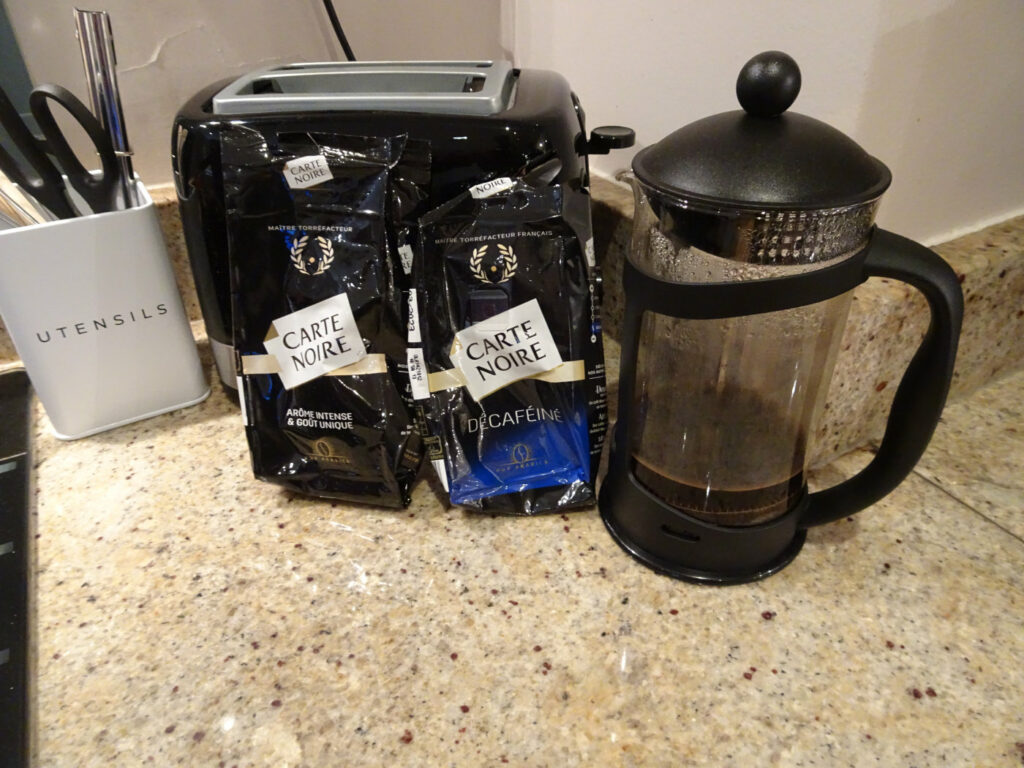 Linda brought her favorite coffee from France, but there was a problem. The apartment only has a water kettle. And for coffee there is something she never drinks, instant coffee. A cheap £8 French press solved that problem.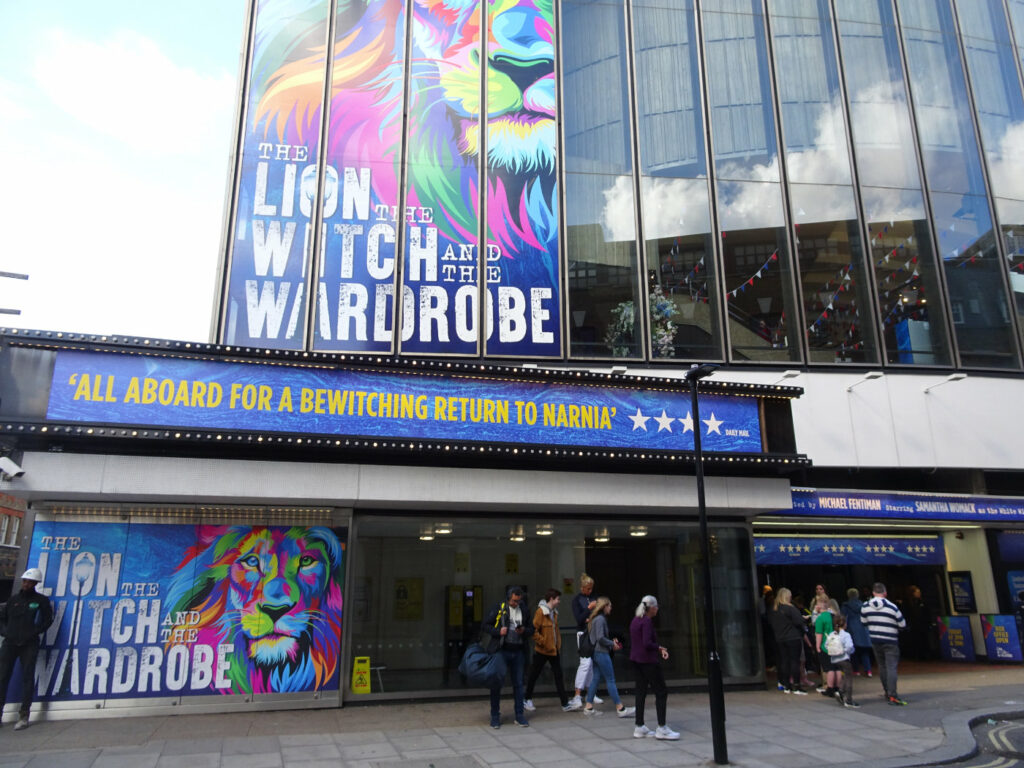 Highlight of the day. Only a block from our apartment, half price tickets, dead center six rows from the stage.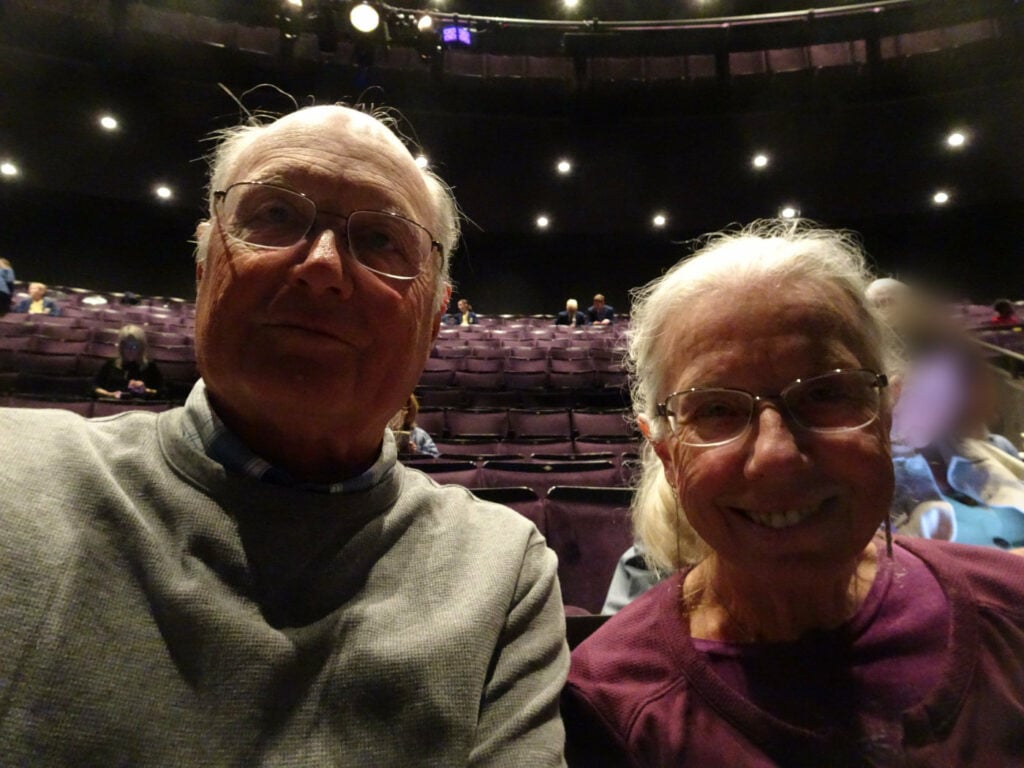 Our traditional theater selfie.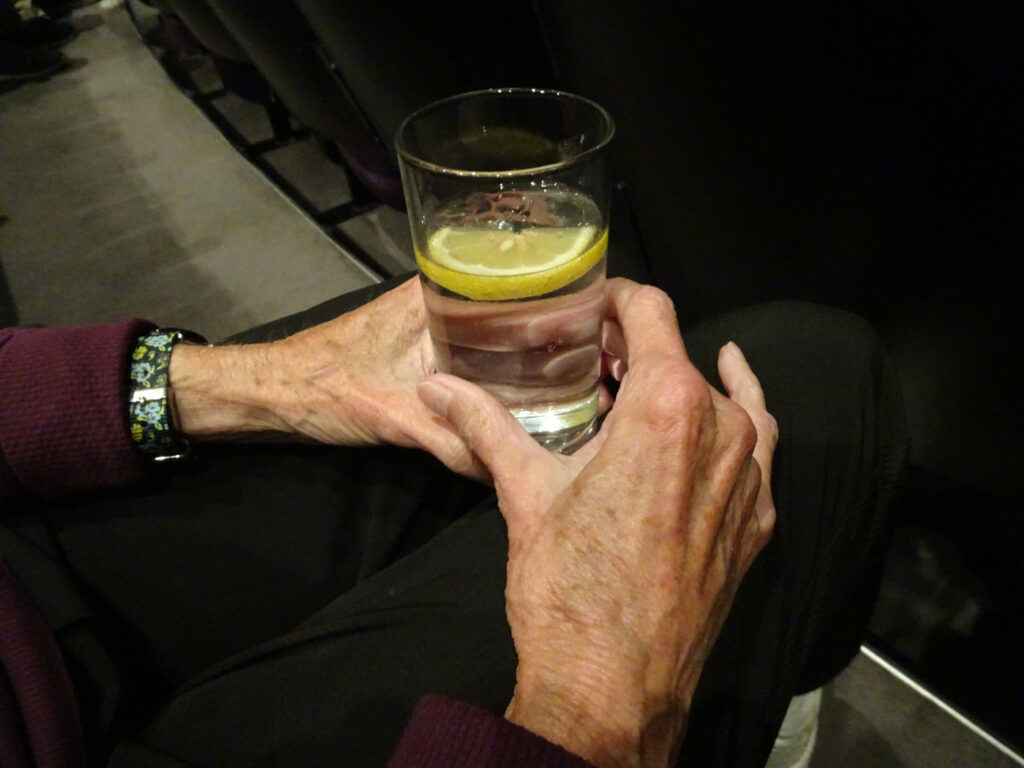 Linda's traditional theater Gin & Tonic.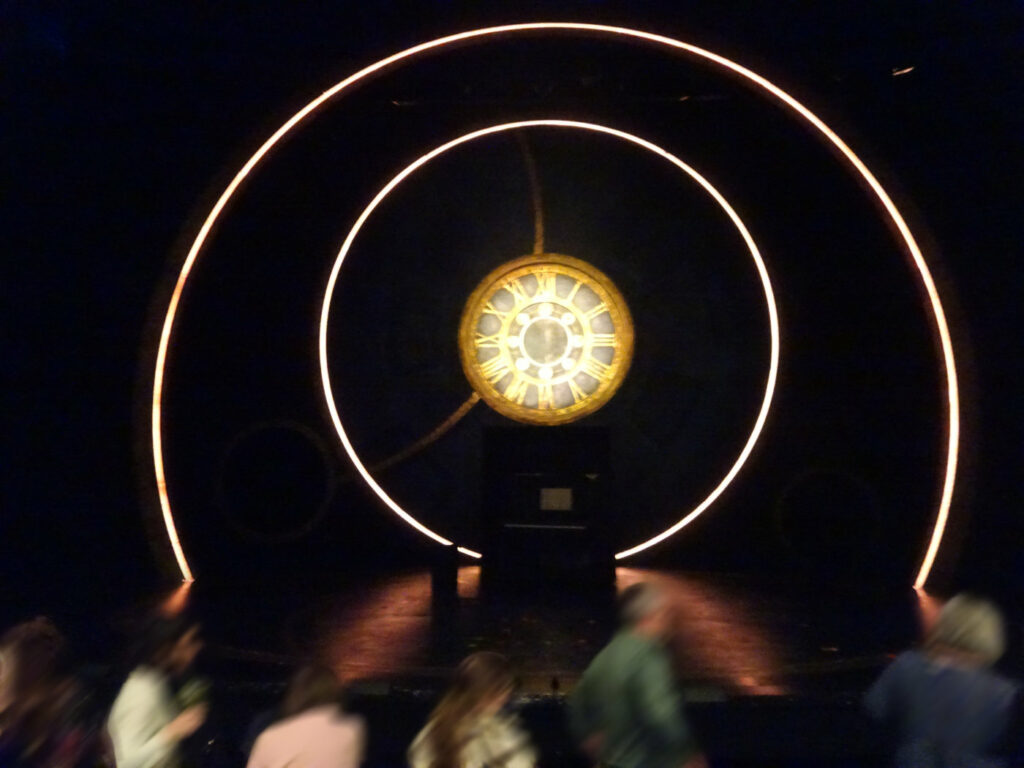 As always, no photos of the play, but this is the stage as we were leaving.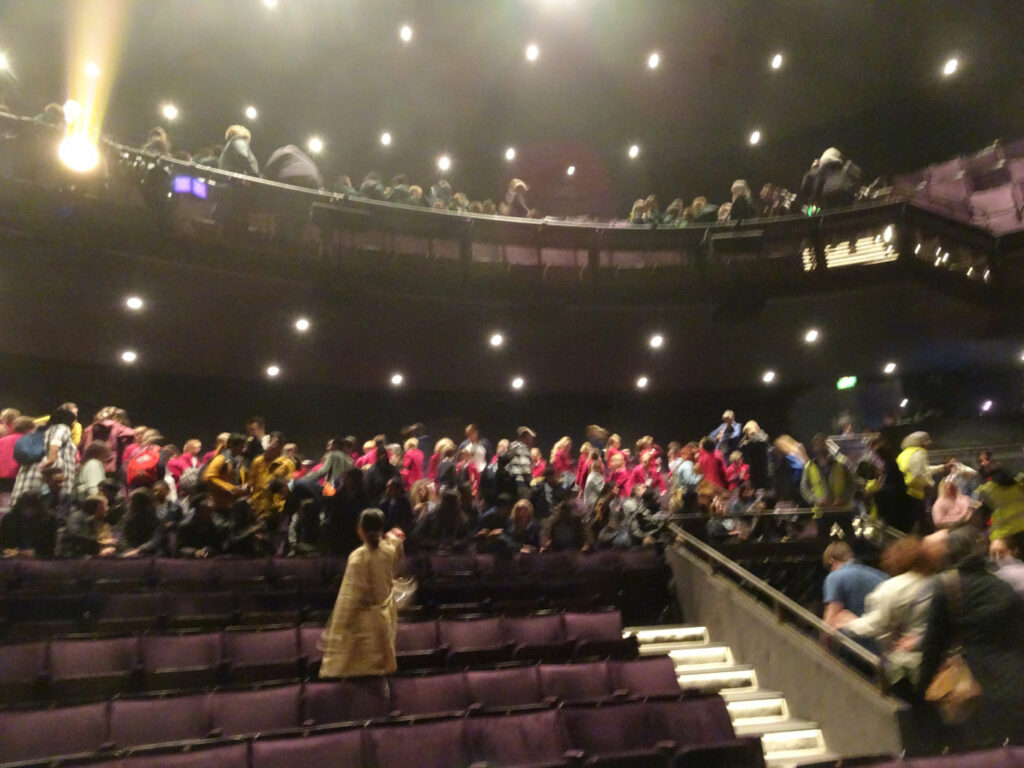 Several schools were in attendance. It was heartwarming how the kids sitting with their parents near us were all so into the play.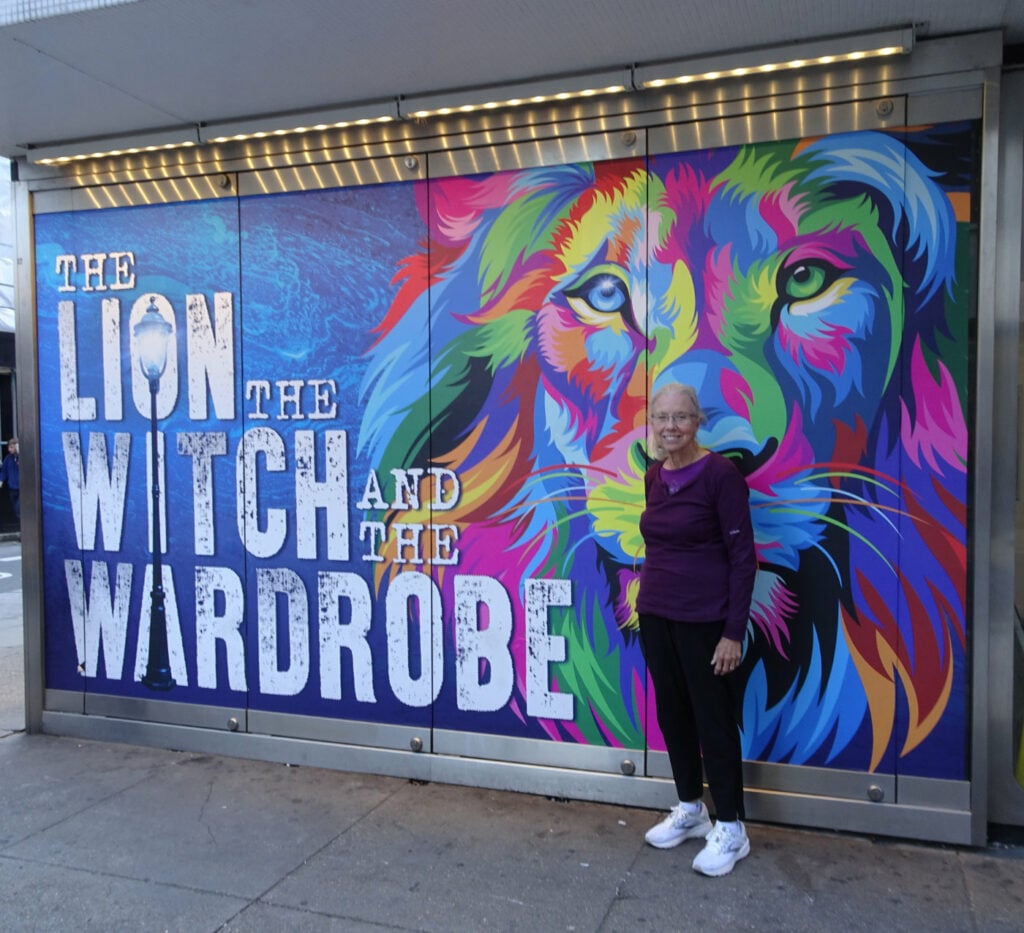 Which one of the three is she?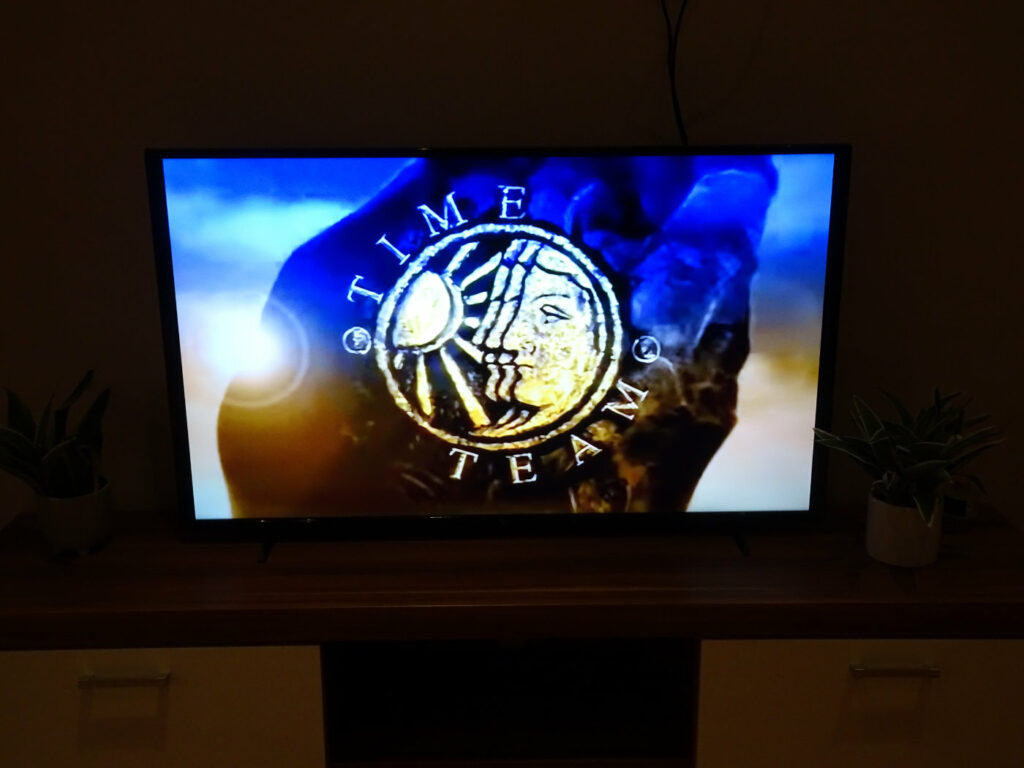 In the evening we relaxed while watching one of favorite British shows on YouTube.