September 28, 2022 A travel day when things went right for once. In fact they went so right, it was too right in one case.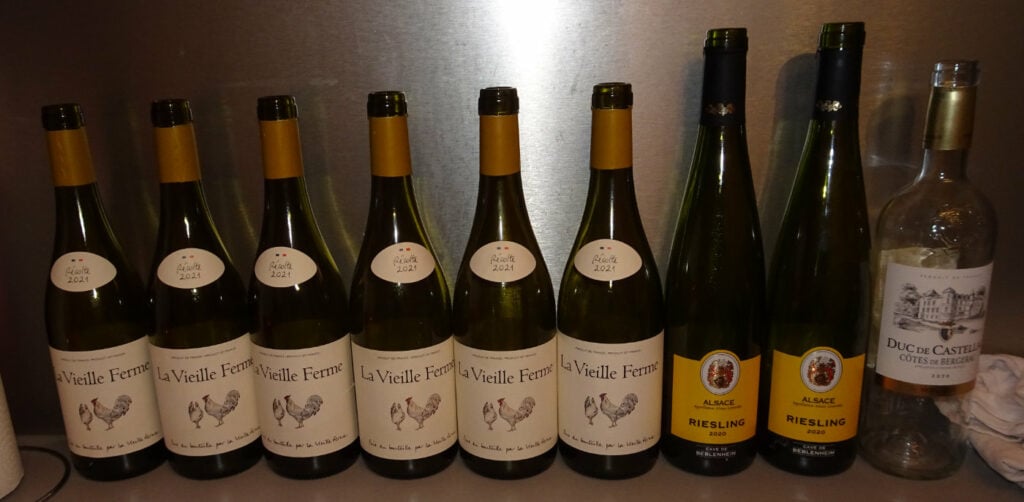 We helped the French wine industry during our stay in Avignon.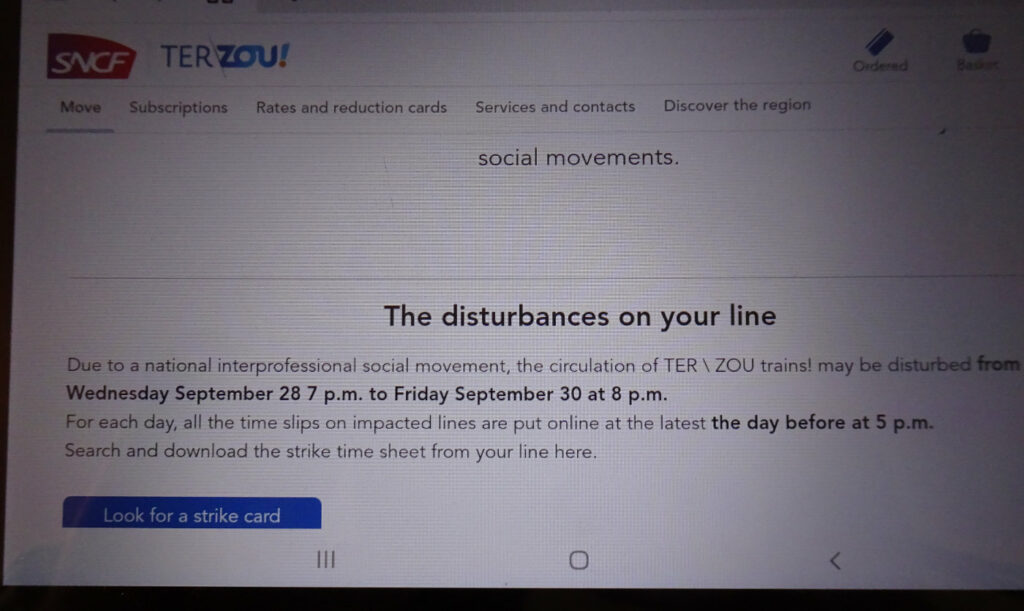 There was a French railway strike called for today, but it was scheduled to start at 7 p.m. and by then we would be in London.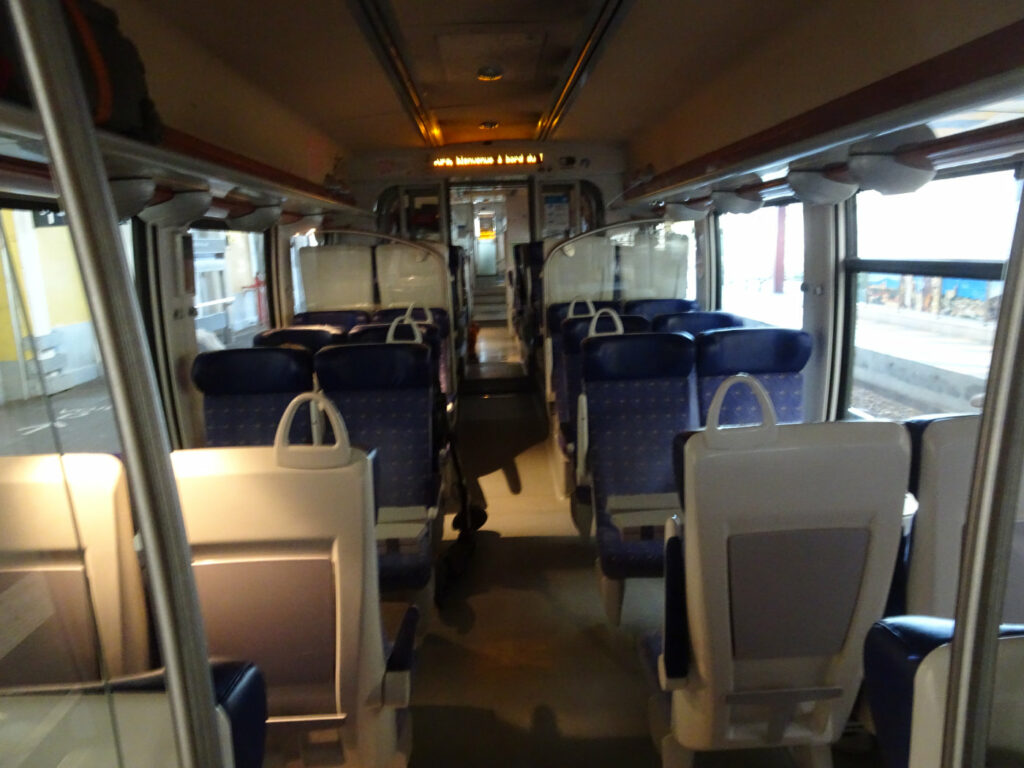 No jam packed trains today.
At the train station for the Marseille airport. Makes it very handy for commuters to pick up their Amazon packages on the way home. Makes me think about that saying regarding building a better mousetrap.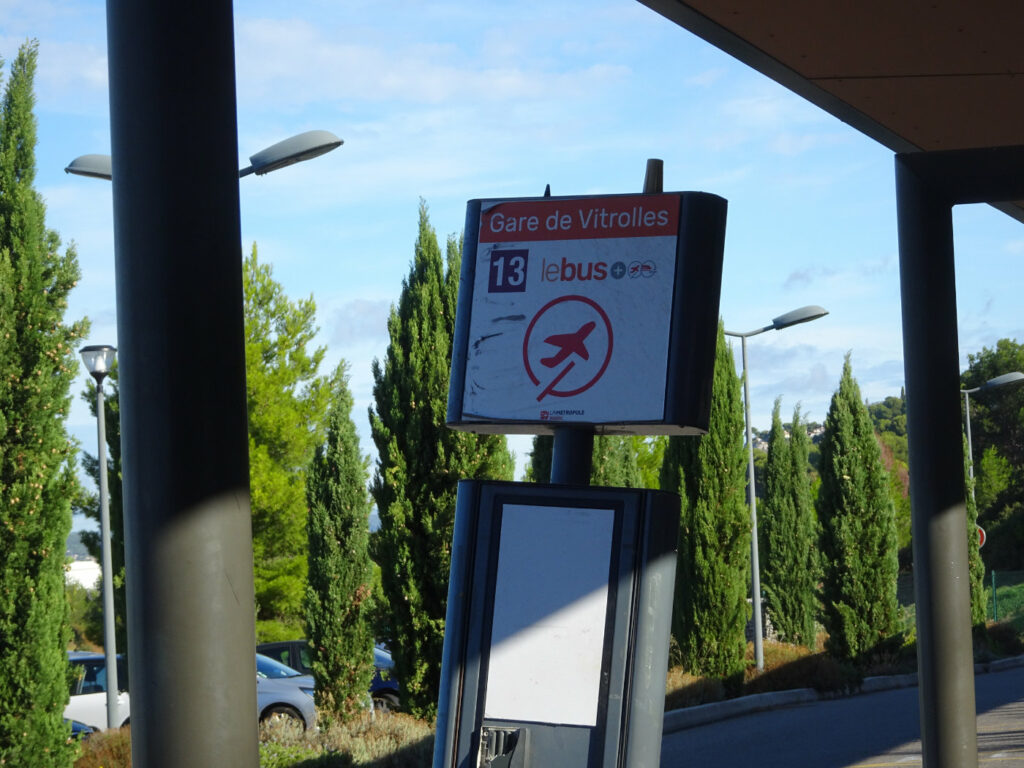 Easy to know where the bust to the airport terminals stops at the train station.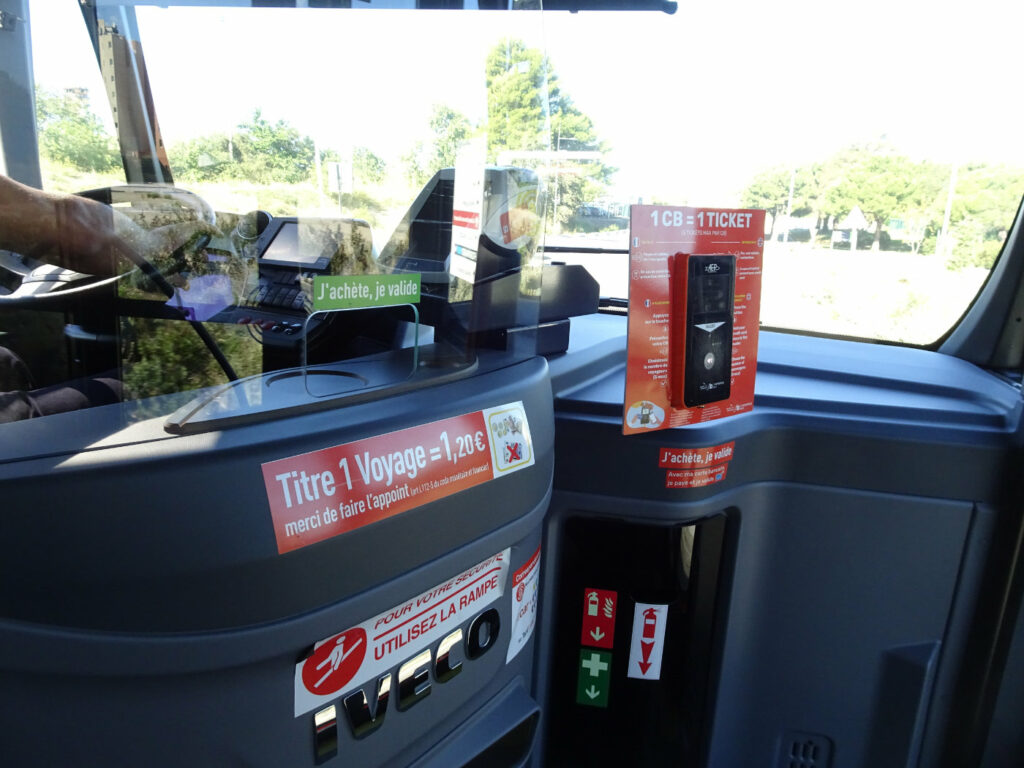 We had read the bus was free, but not so.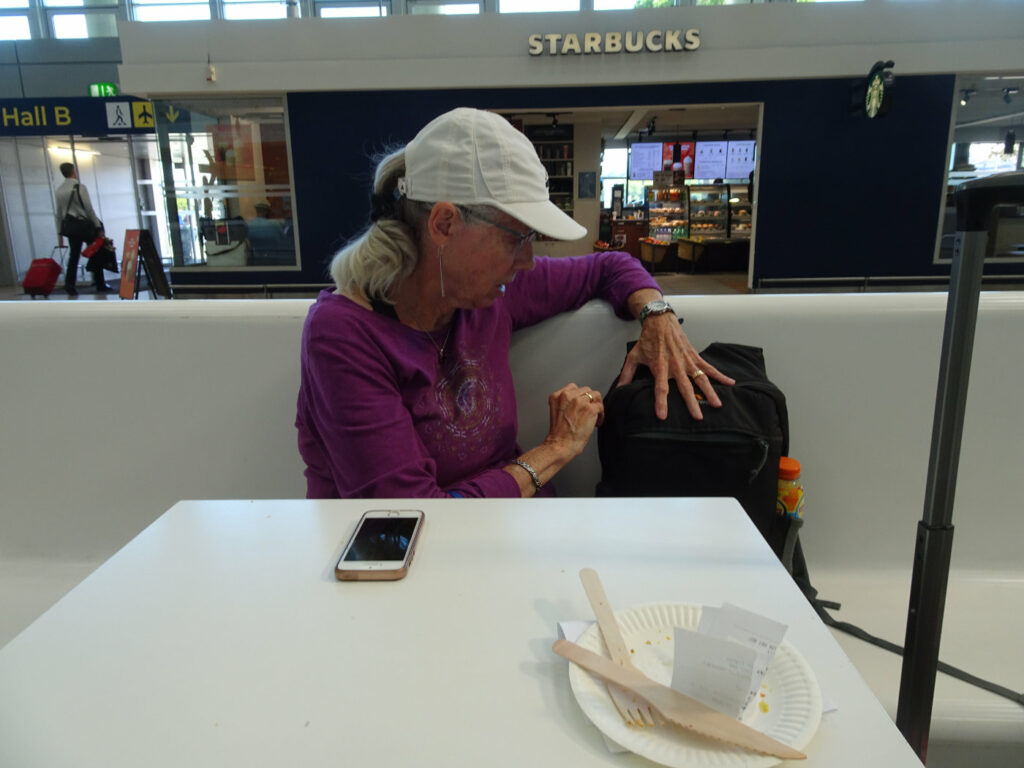 All these things going just right added up to a small problem. But this was the solution.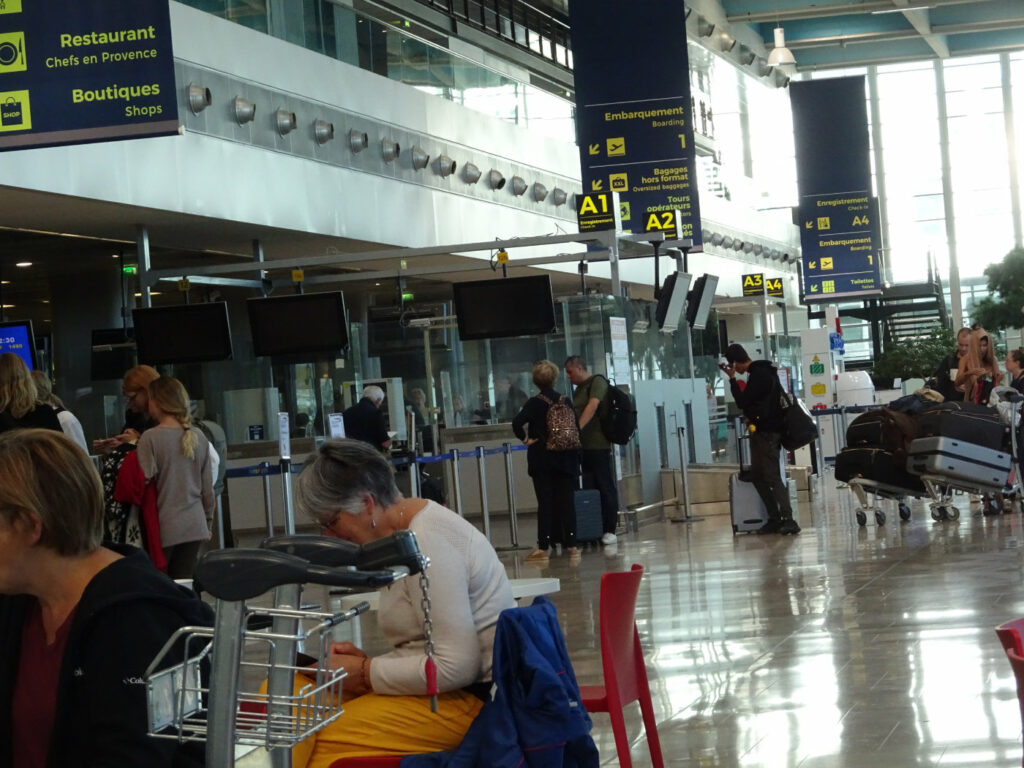 The counter was where you checked in or checked your baggage for the British Airways flight we were taking. Since we had so many problems with our previous travel days we built in a cushion of time in case we had to take a slower, or a later train. When everything went perfectly we ended up being at the airport 2 1/2 hours before the check in counter opened. This was BA's only flight of the day from the airport so no chance of checking in earlier. That was why the table in the previous photo was where we hung out for that time and where this photo was taken from.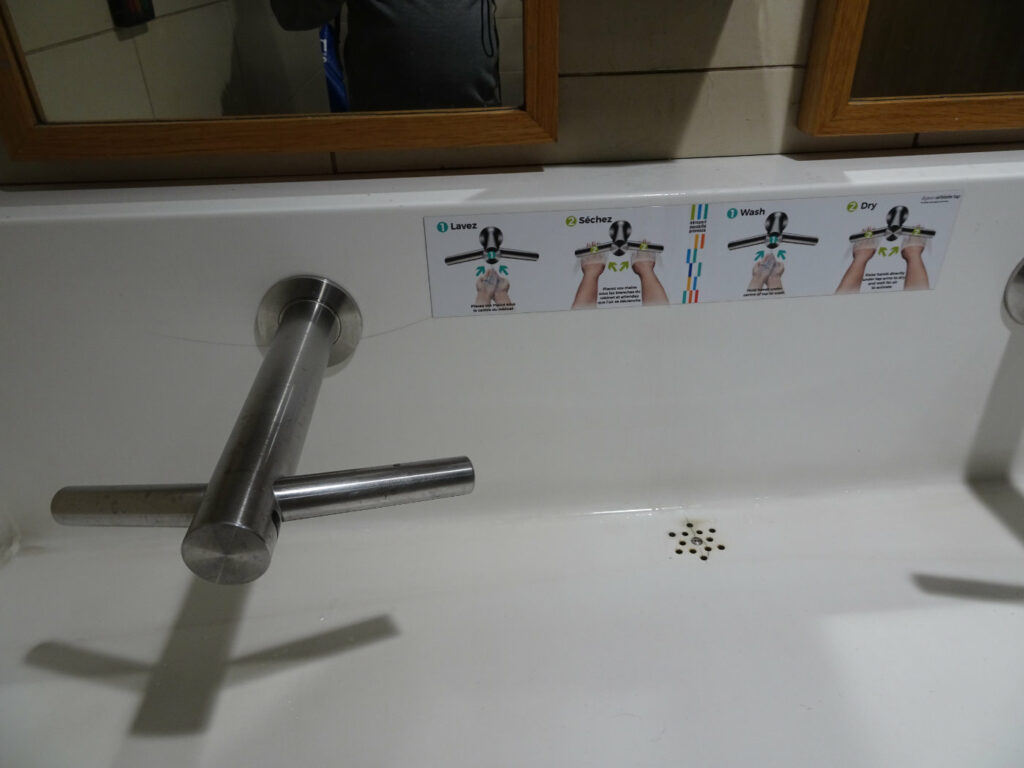 Neither one us ever got the hang off these multi-purpose faucet/hand dryers in the airport restrooms.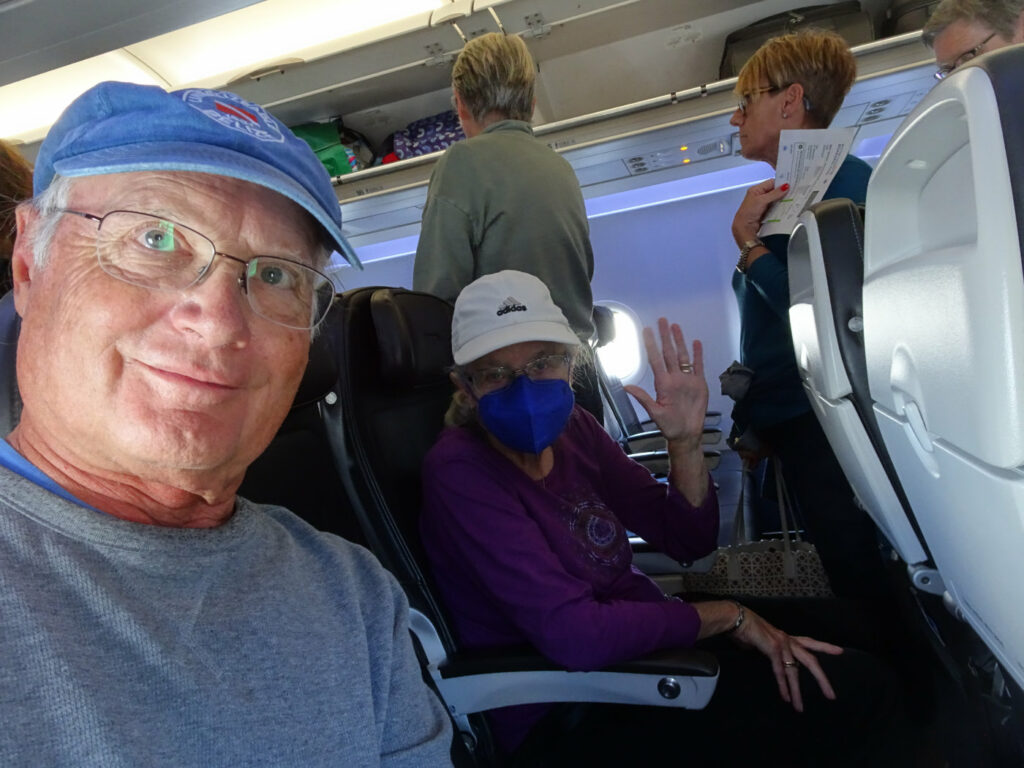 My attempt to take a candid photo of Linda and I on the plane didn't work out very well as a masked lady photobombed it, lol.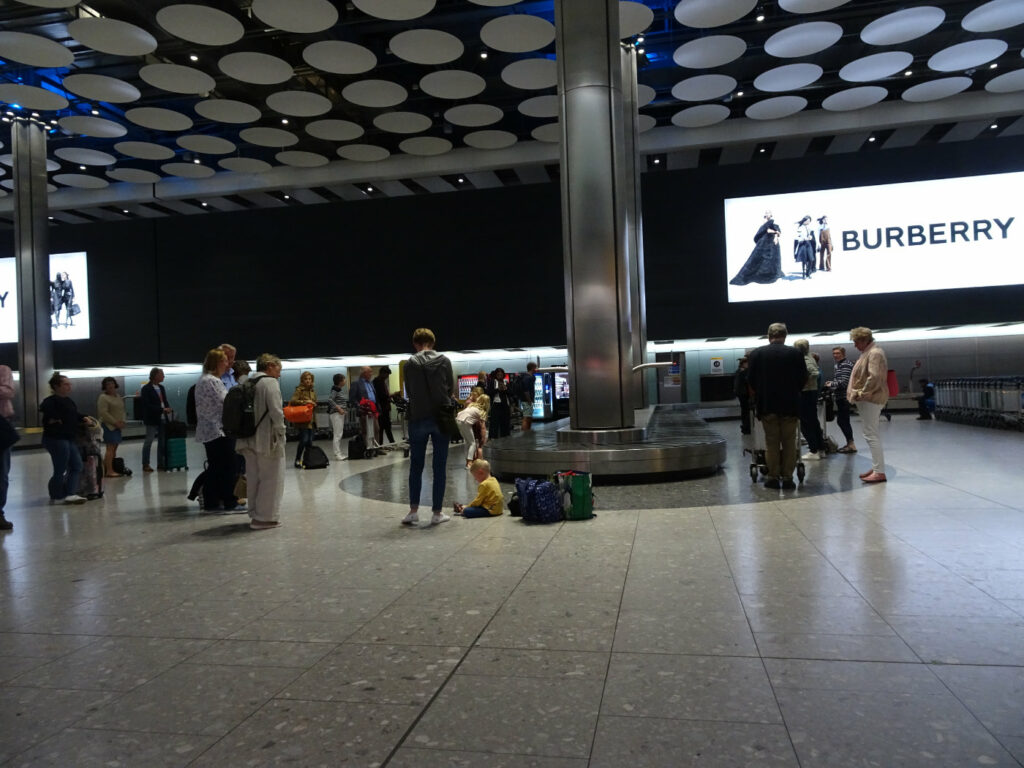 We even arrived at Heathrow on schedule, but a medical emergency about 10 rows behind us had everyone remaining in their seats until the paramedics arrived and gave the all clear to disembark. Clearing customs was breeze as they had the same automatic passport control machines as in the states. It was still along wait for luggage, but we were soon on the Piccadilly line heading toward Holborn station. Even though we traveling just before 5 o'clock, the train was only standing room for a few stops and getting on where the train originated, we had good seats the whole way.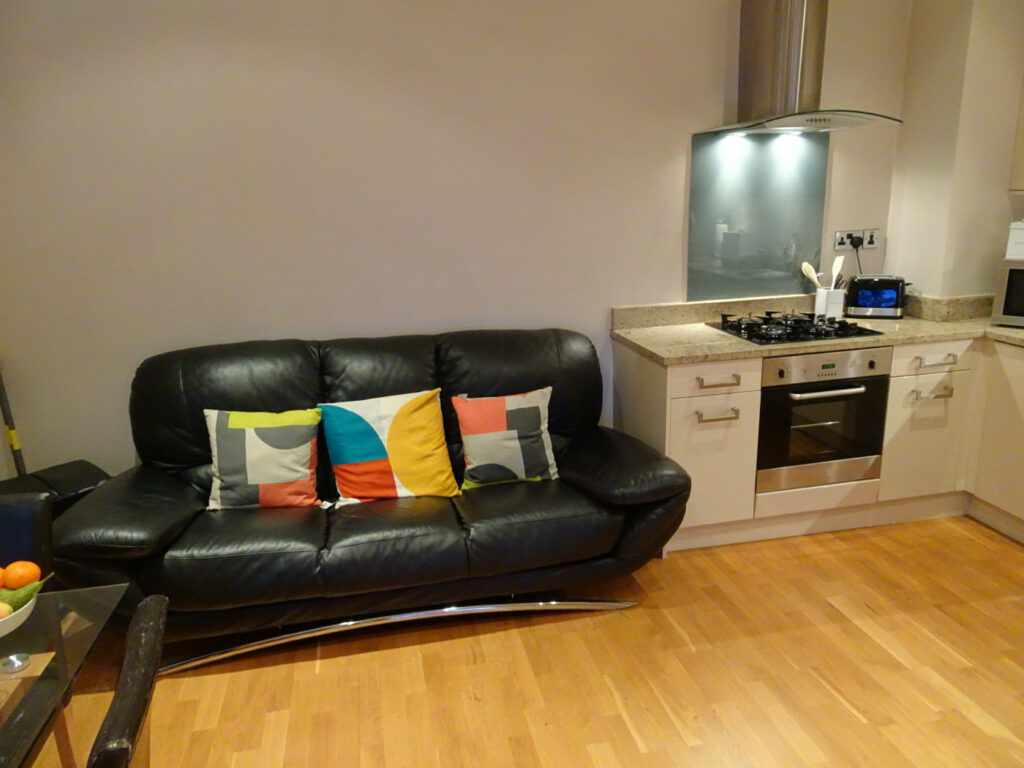 Our apartment, one large combo living, dining and kitchen room. A bedroom and separate bathroom was just what we needed for our two week stay.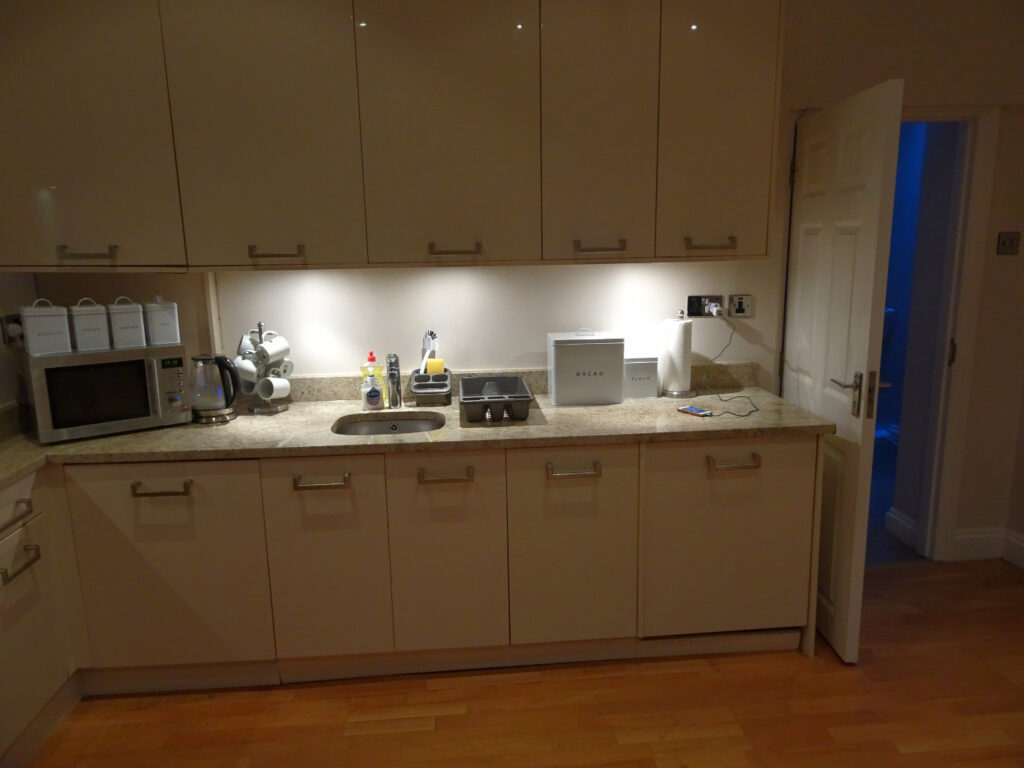 The cabinets hid the clothes washer, dishwasher and refrigerator.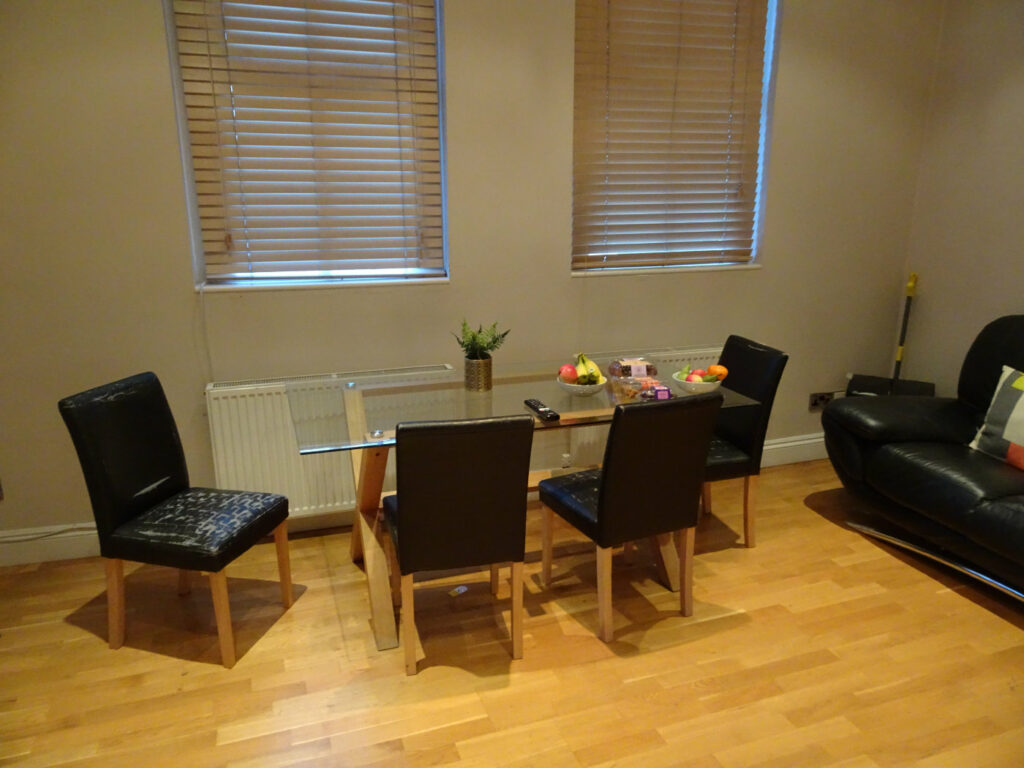 A nice big table.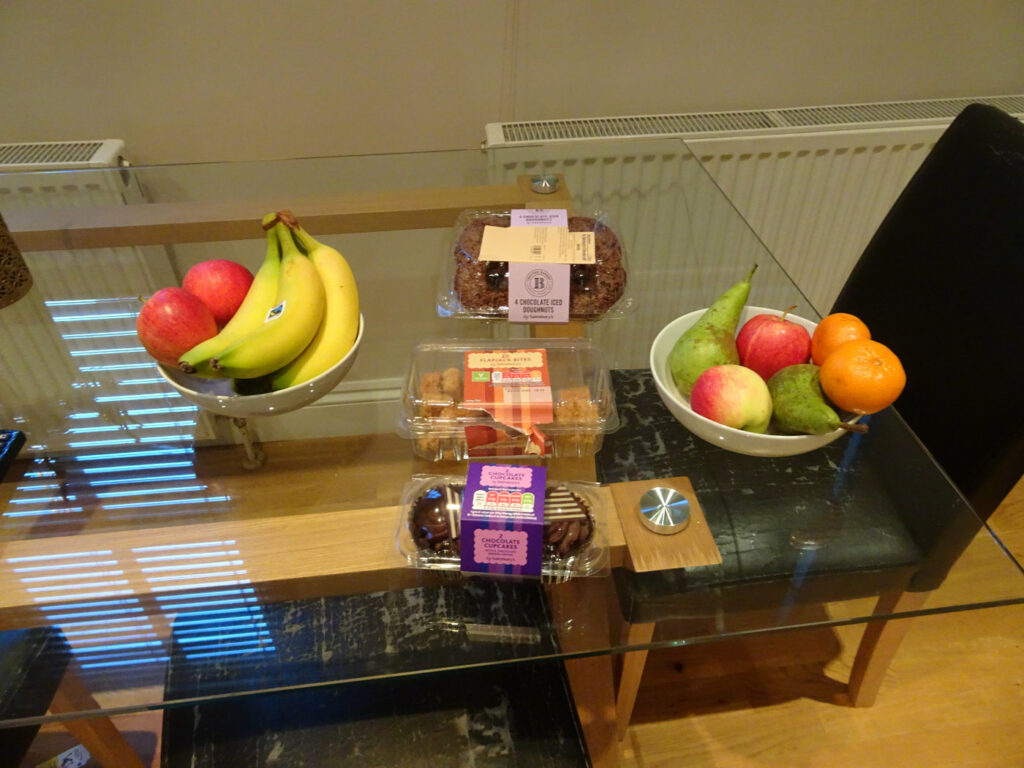 Welcoming gifts.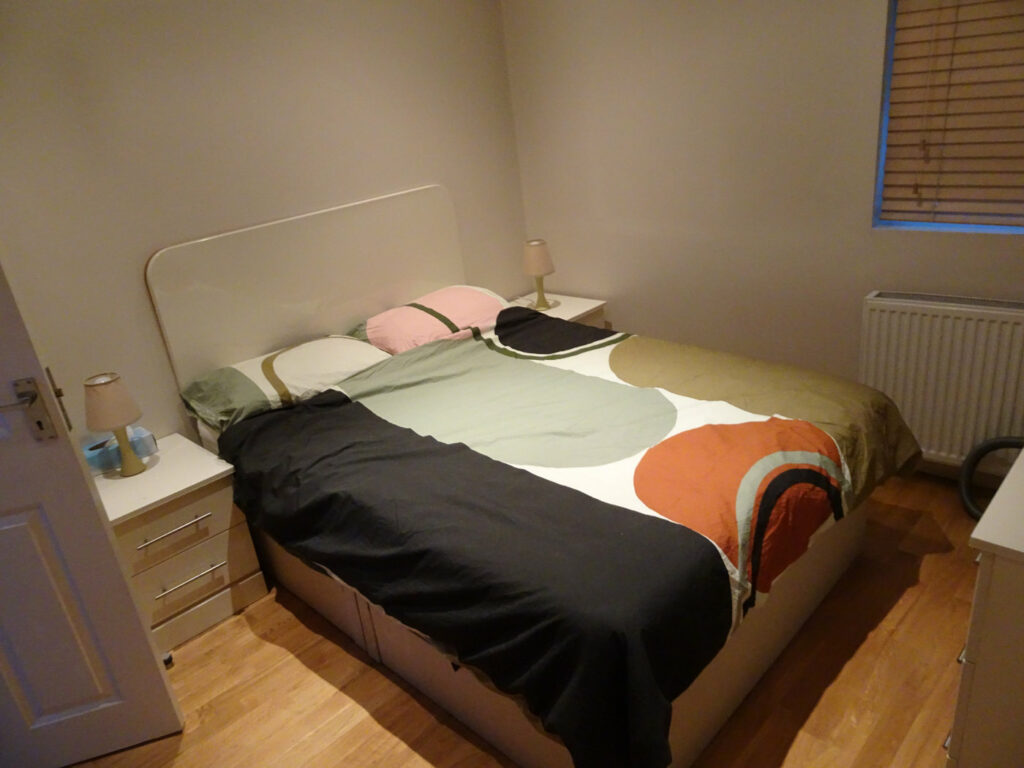 The bedroom was only slightly smaller the size of rooms we have usually had at the Travelodge across the street.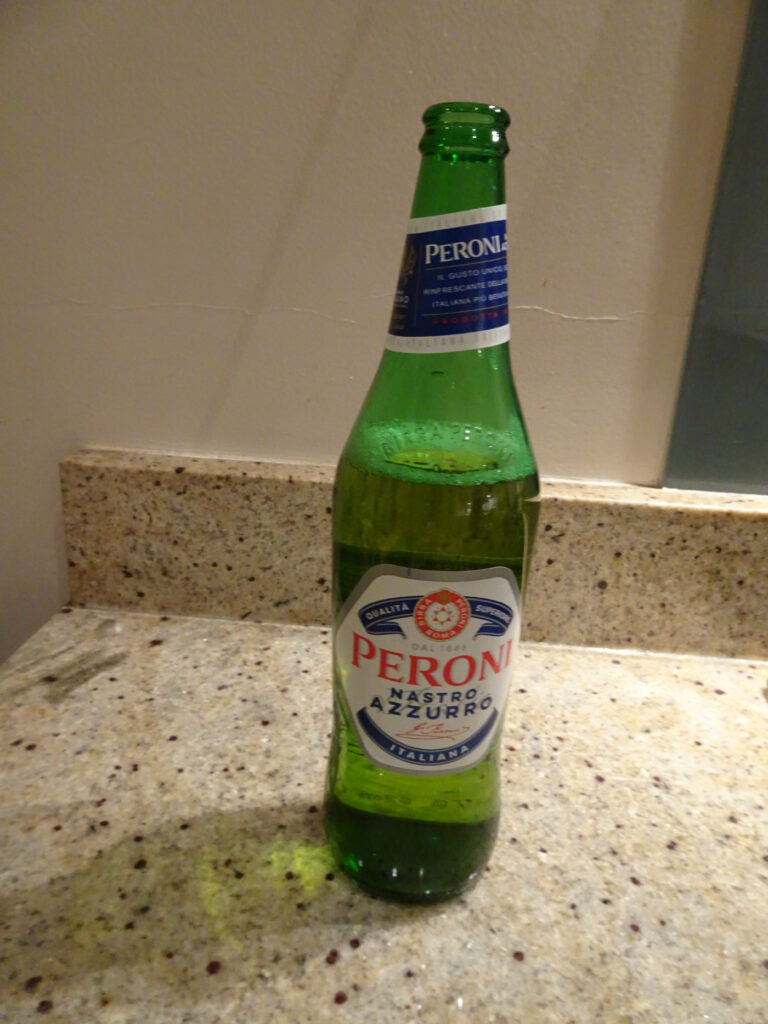 I have to admit it wasn't nearly as refreshing as I would have liked.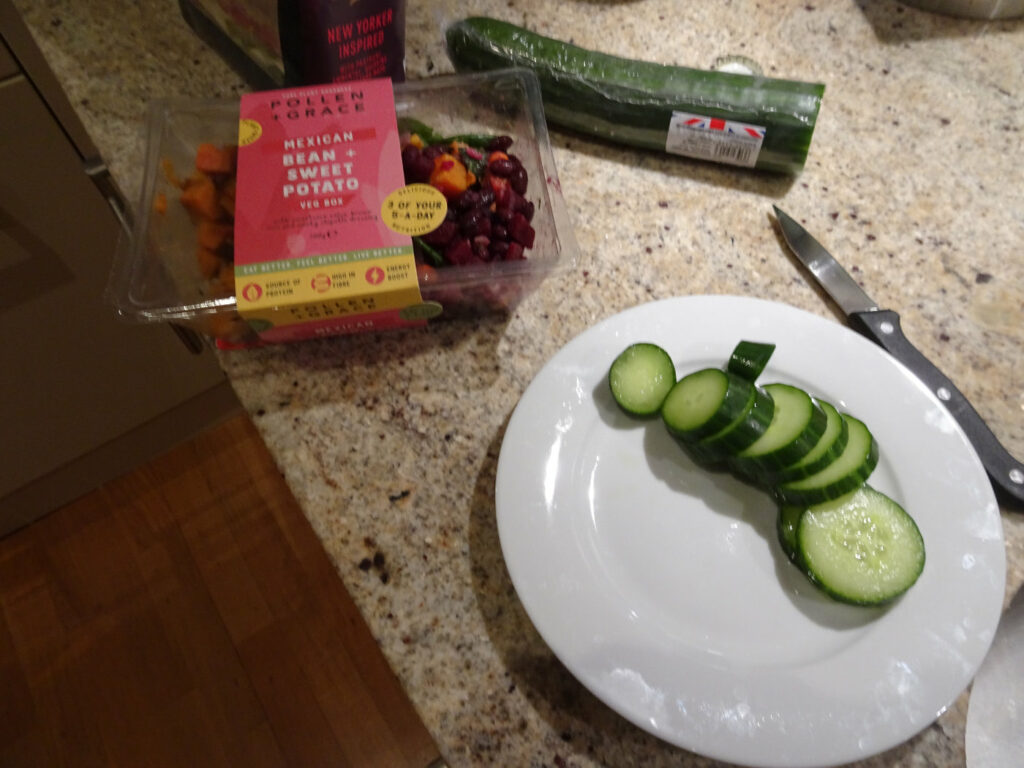 With all the pubs packed with office workers we opted to walked the couple of blocks to Sainsbury's and buy both our dinner and fixings for breakfast tomorrow morning. It was interesting how on a day when everything went right we were still both dog tired at the end of the day.