September 17, 2022 This morning we left our canal boat adventure behind and traveled to the town of Sete where we we spend a few days relaxing and doing some sightseeing. We have rented an apartment and the street it is on turned out to the quintessential French neighborhood street with small shops and restaurants galore. All I can say is my wife did a fantastic job of finding this place.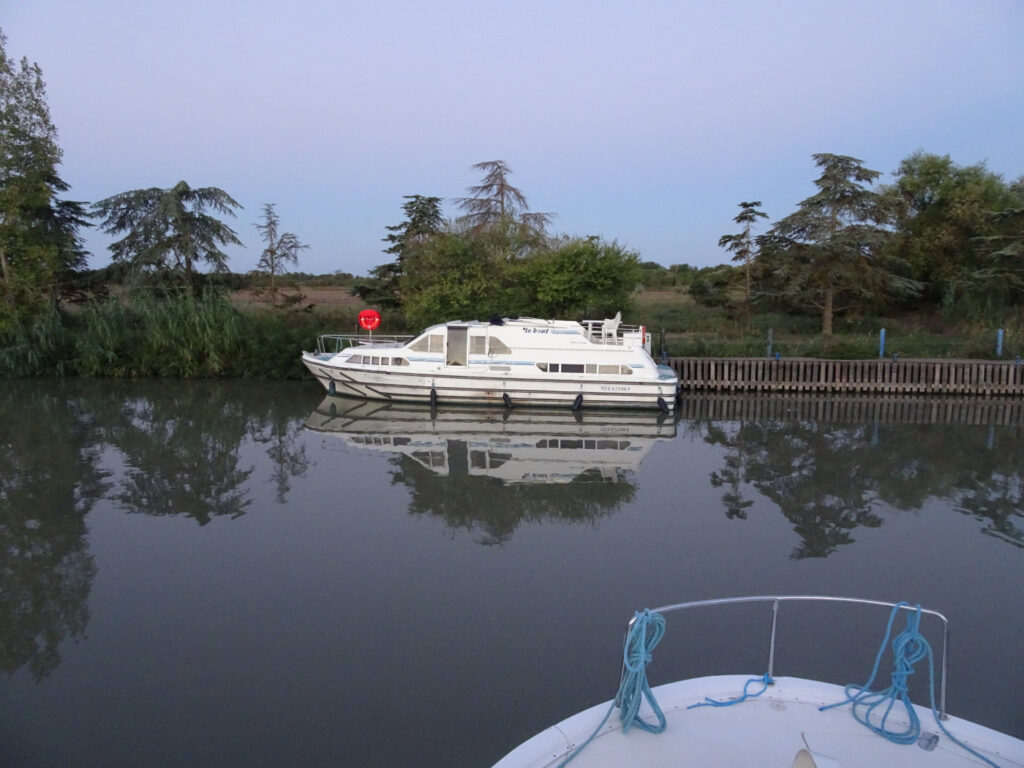 Morning reflections.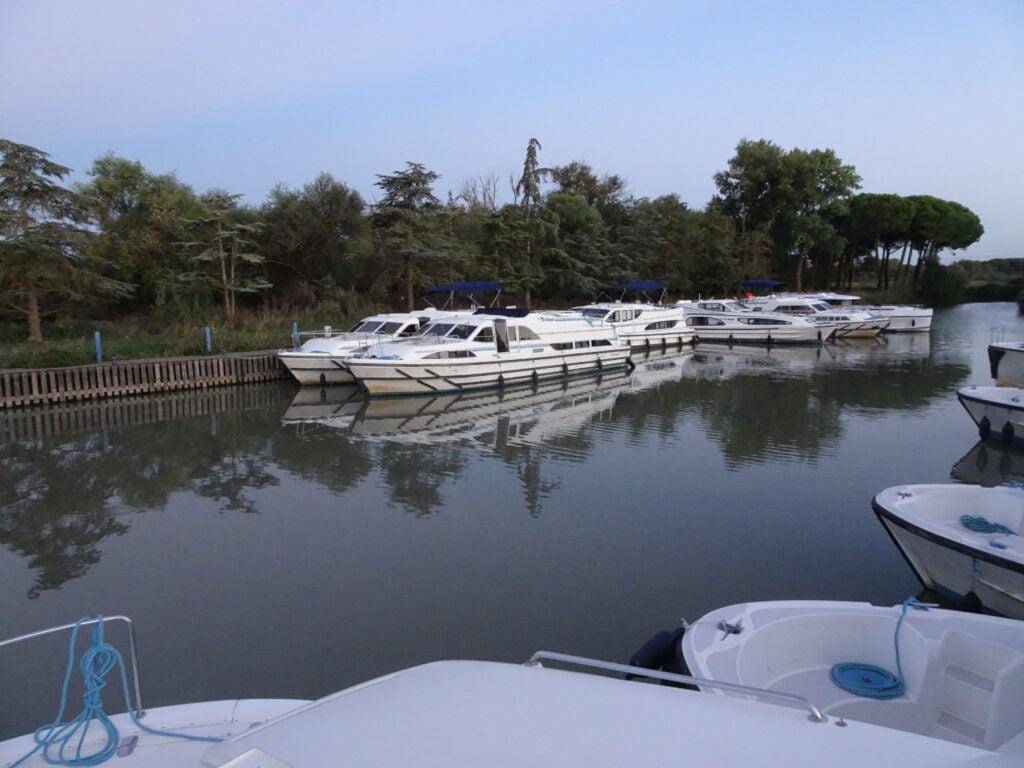 just as the reflection wavers and begins to fad, so is our time on Canal du Midi. But change is always opens new opportunities.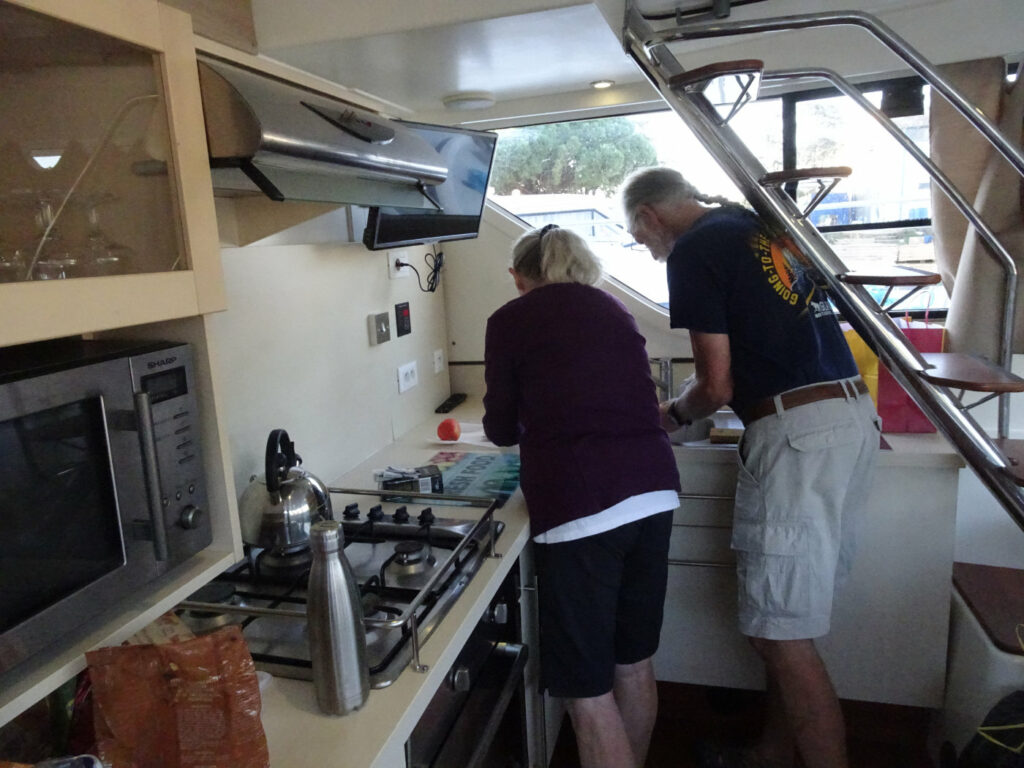 Capt. Jeff and one of his deckhands doing some last minute cleaning. I simply cannot say enough about Capt. Jeff's unbelievable boat handling skills. He was way beyond awesome no matter what the situation, and some of them were very, very difficult due high winds or extremely tight quarters.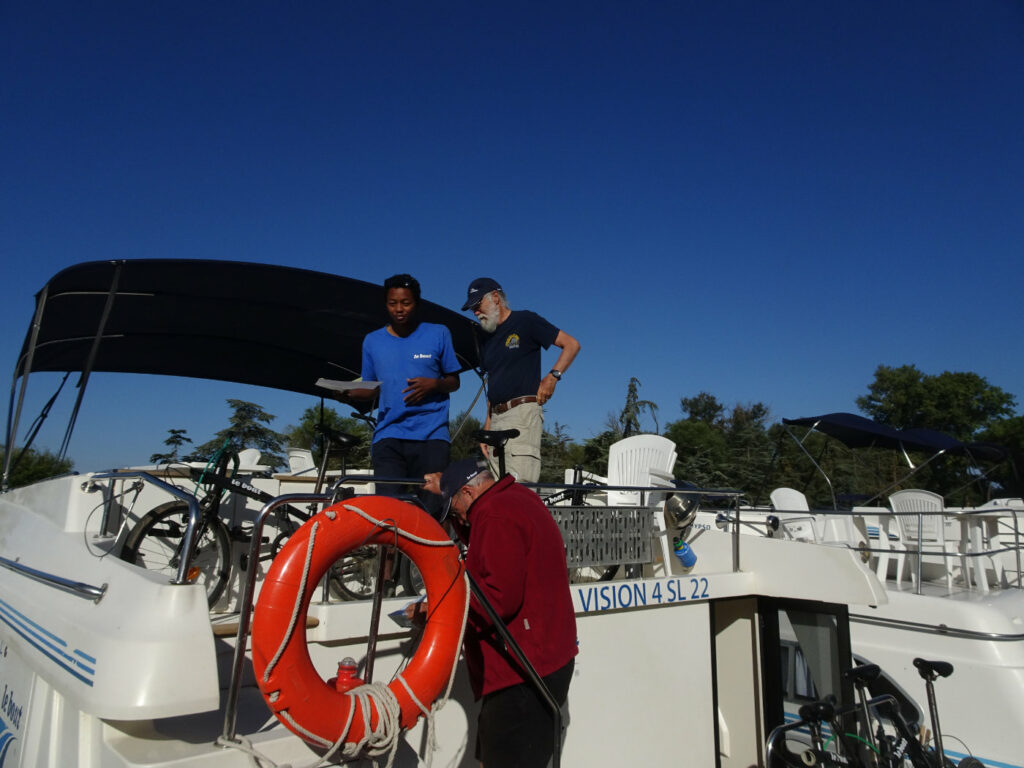 The final inspection. We passed with flying colors.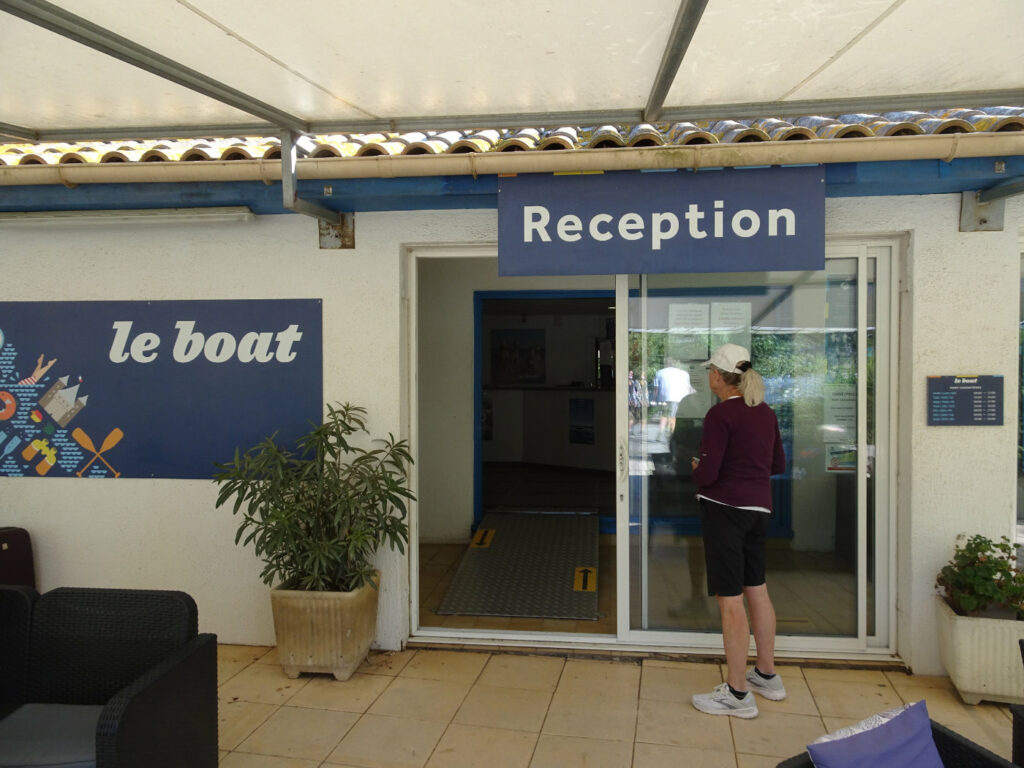 Check out time at the office.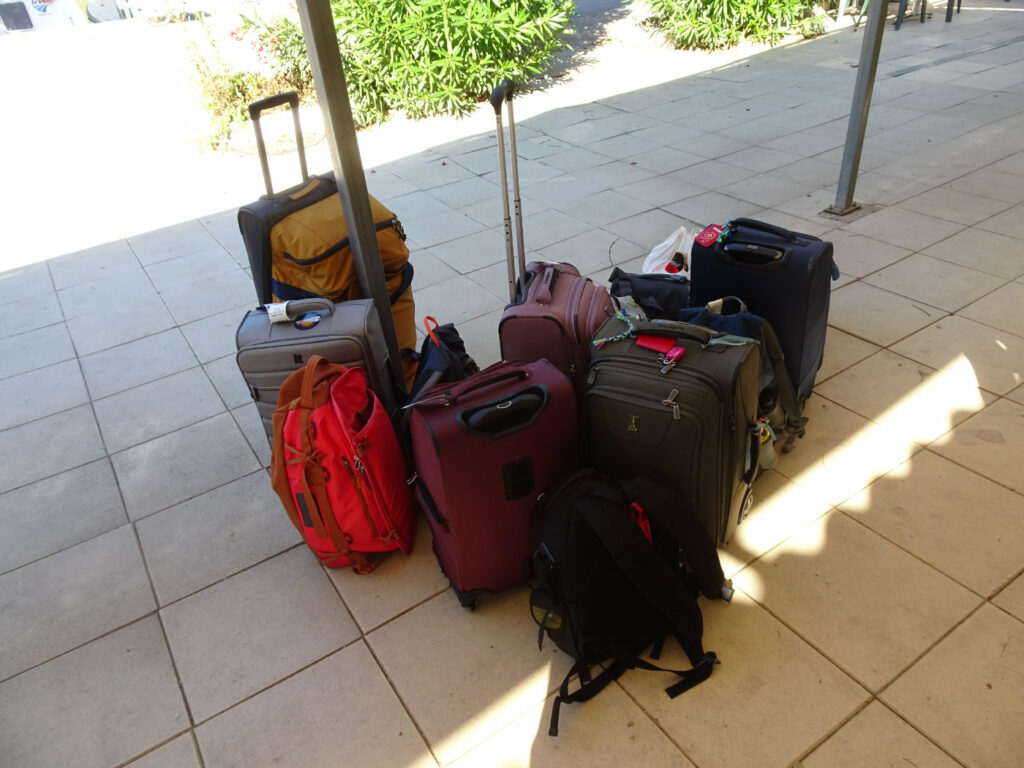 All six of us being very experienced travels, we tend to travel light.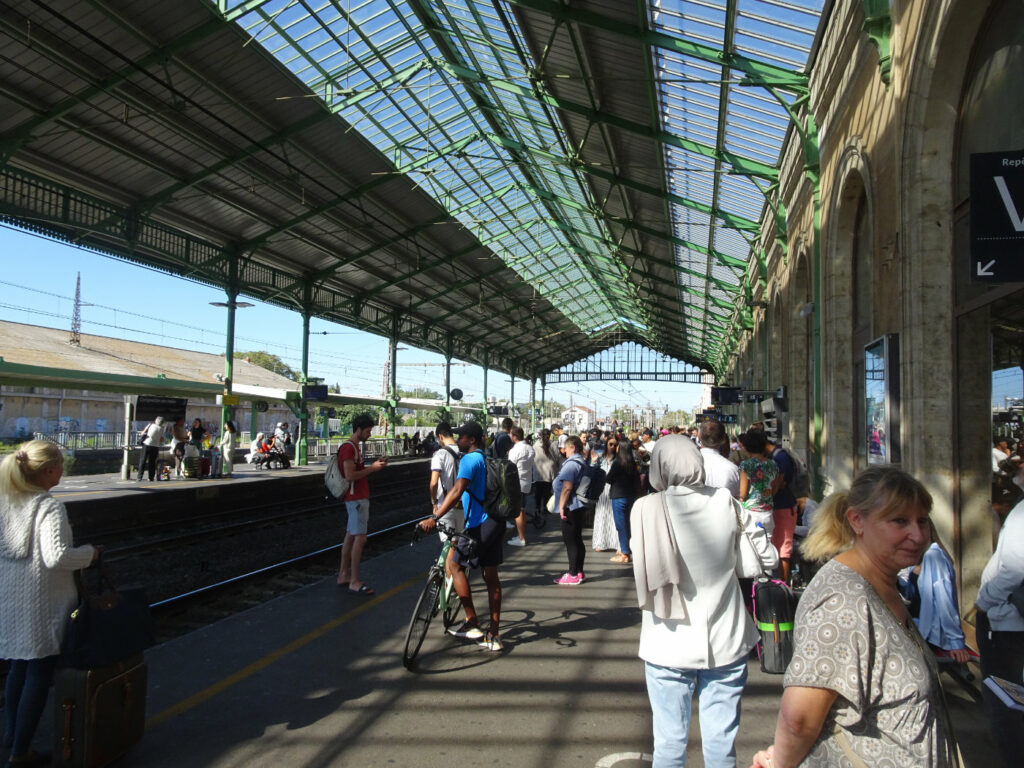 We all rode together in a taxi to Beziers where my wife and I went to the train station and the other four went to a hotel. It was forty minute train ride to Sete. This is the scene at the Beziers train station as the train was some forty minutes late.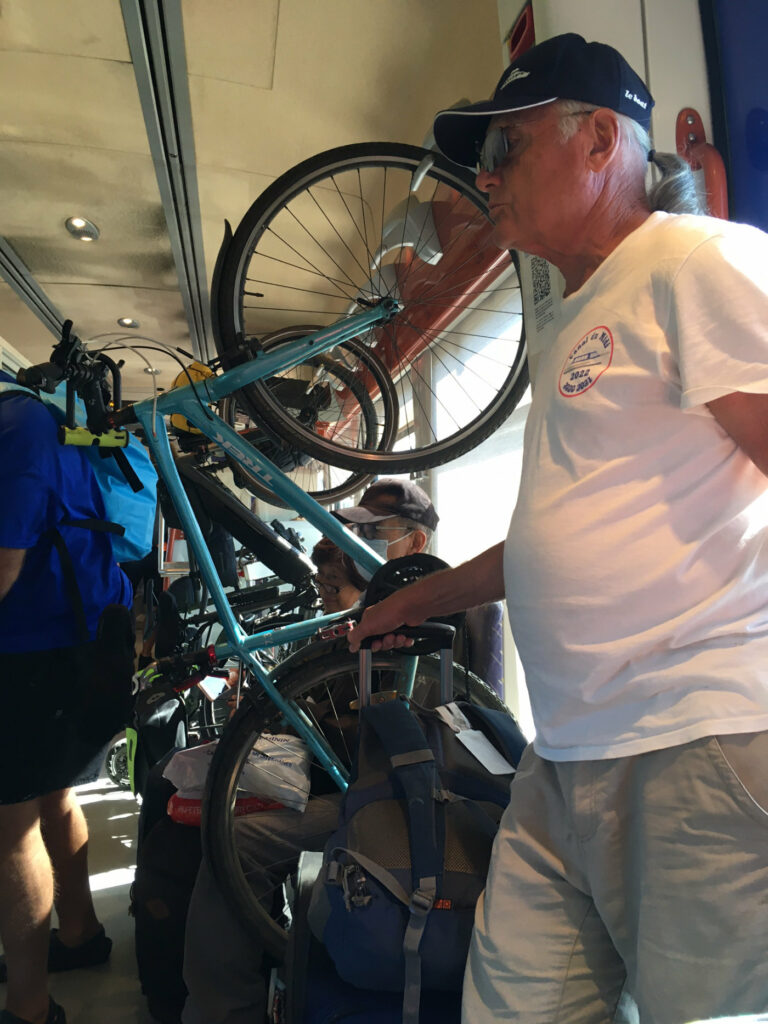 I stood with our bags during the trip, but my wife was lucky and got a seat nearby. At the stop after she took this photo even all the aisles were packed with people.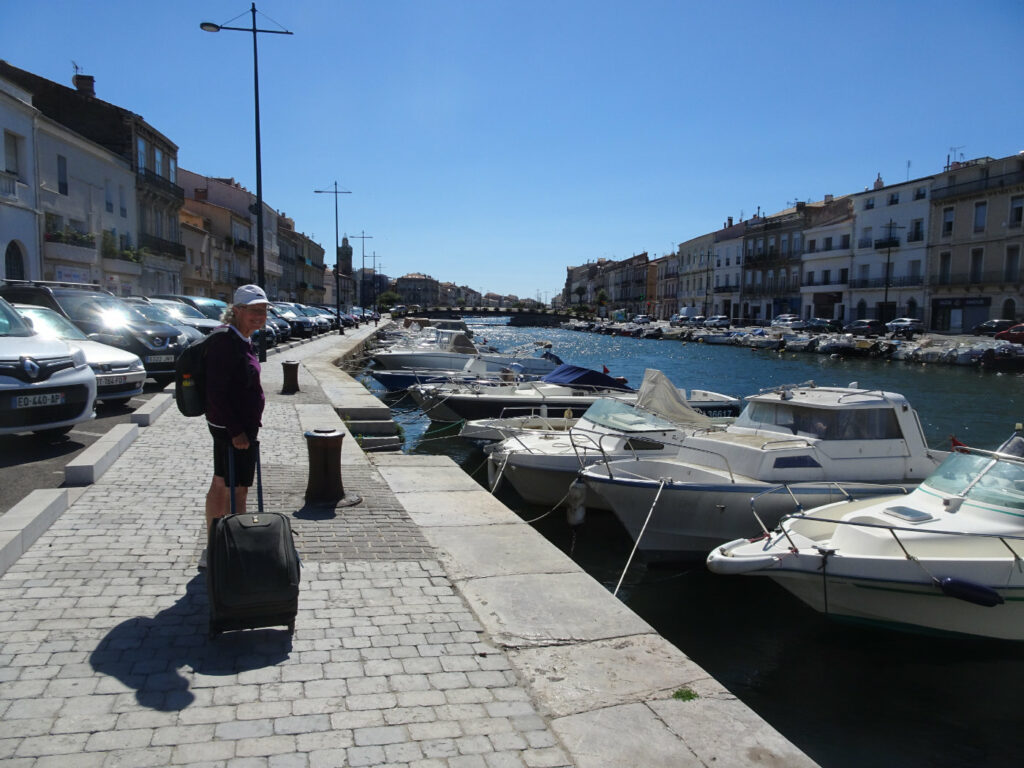 Sete is right on the Mediterranean. Our apartment is a half block off this canal, though much further up the canal where it widens out and is lined with cafes and restaurants.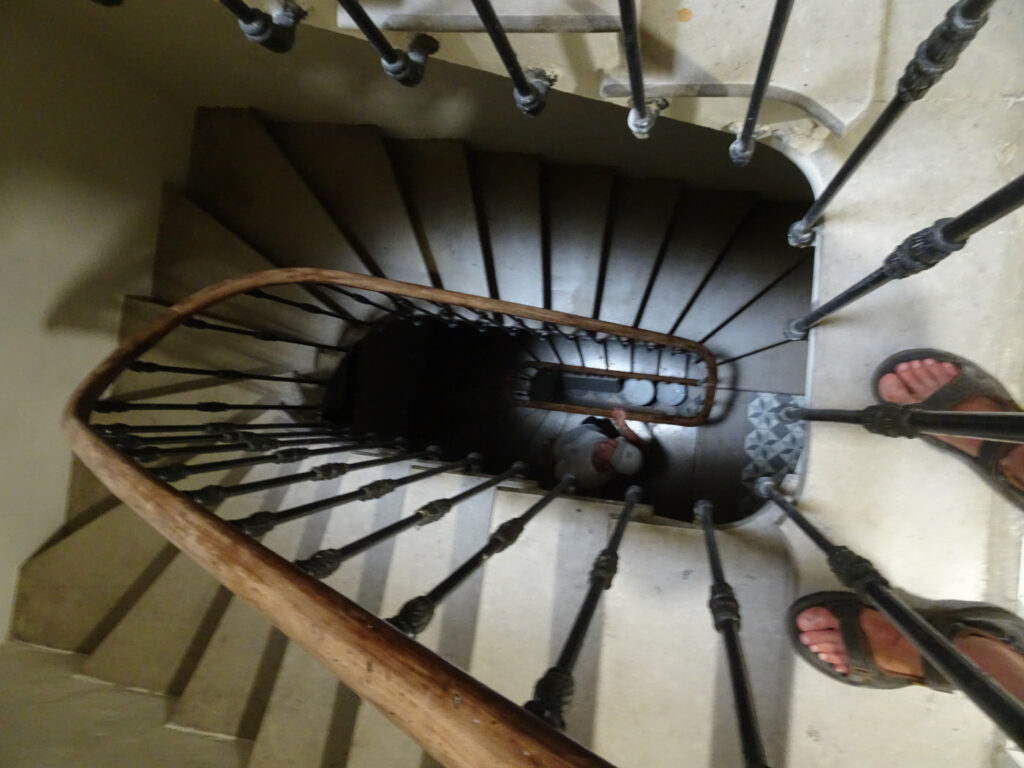 Our apartment is on the 2nd floor (third American floor) of this building. Our host turned out to be wonderful, meeting us about a half block from the entrance, then provided us with all the information we needed to have an amazing stay.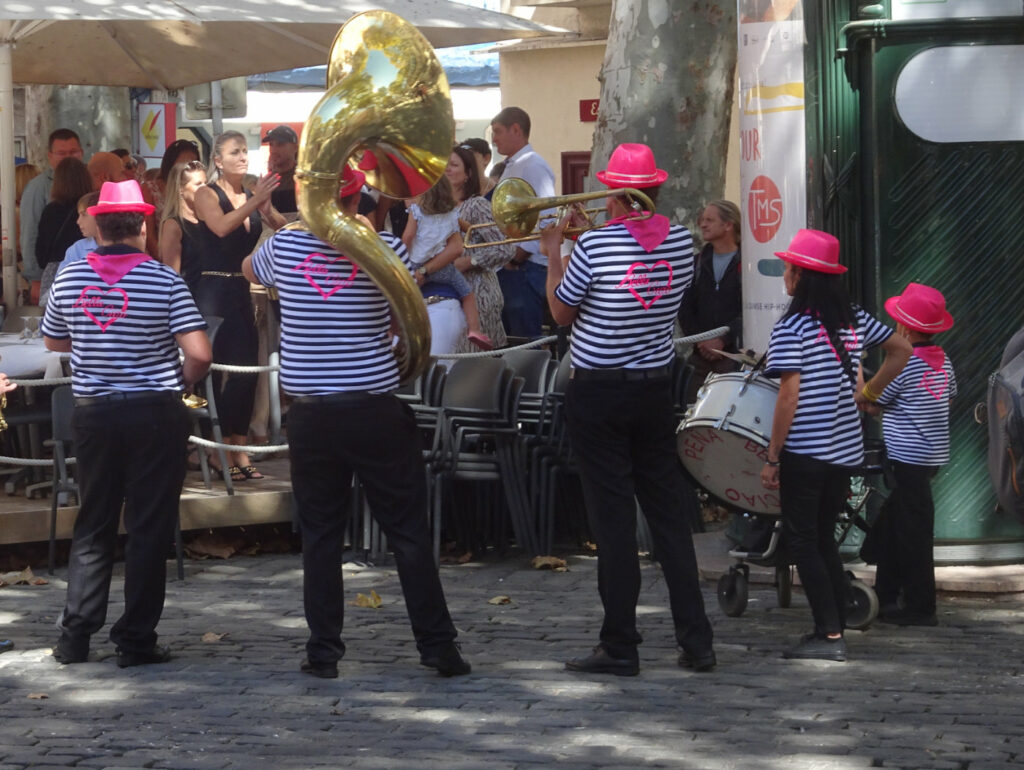 Band playing for a birthday party a block from our apartment.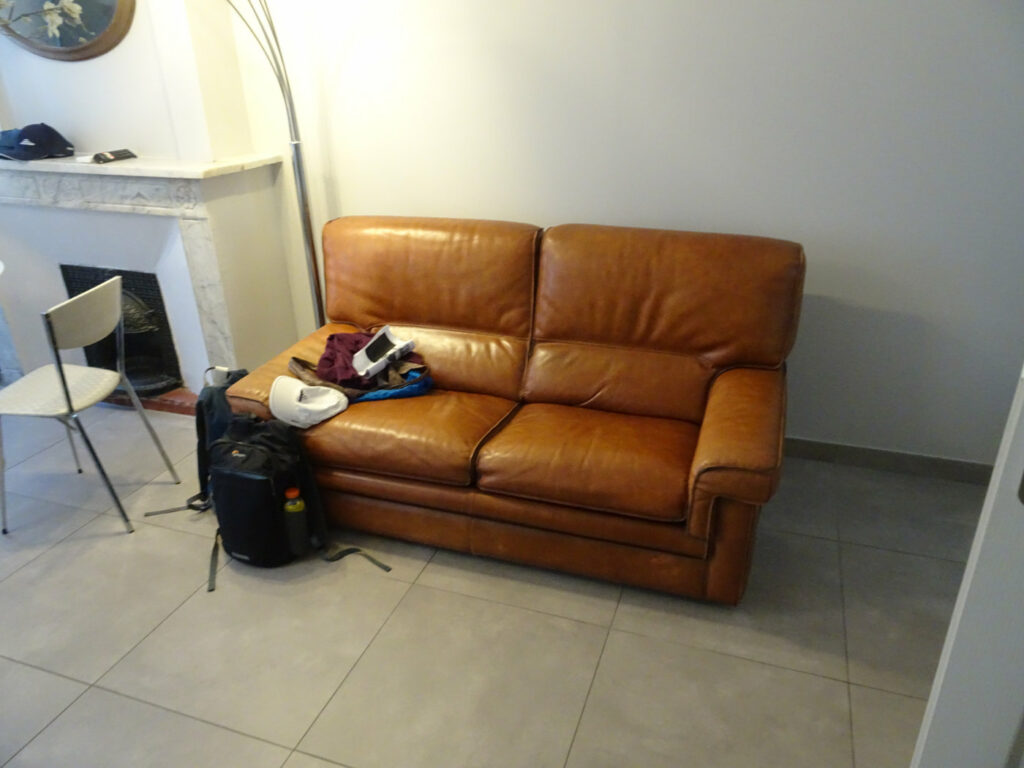 The apartment is perfect for our needs.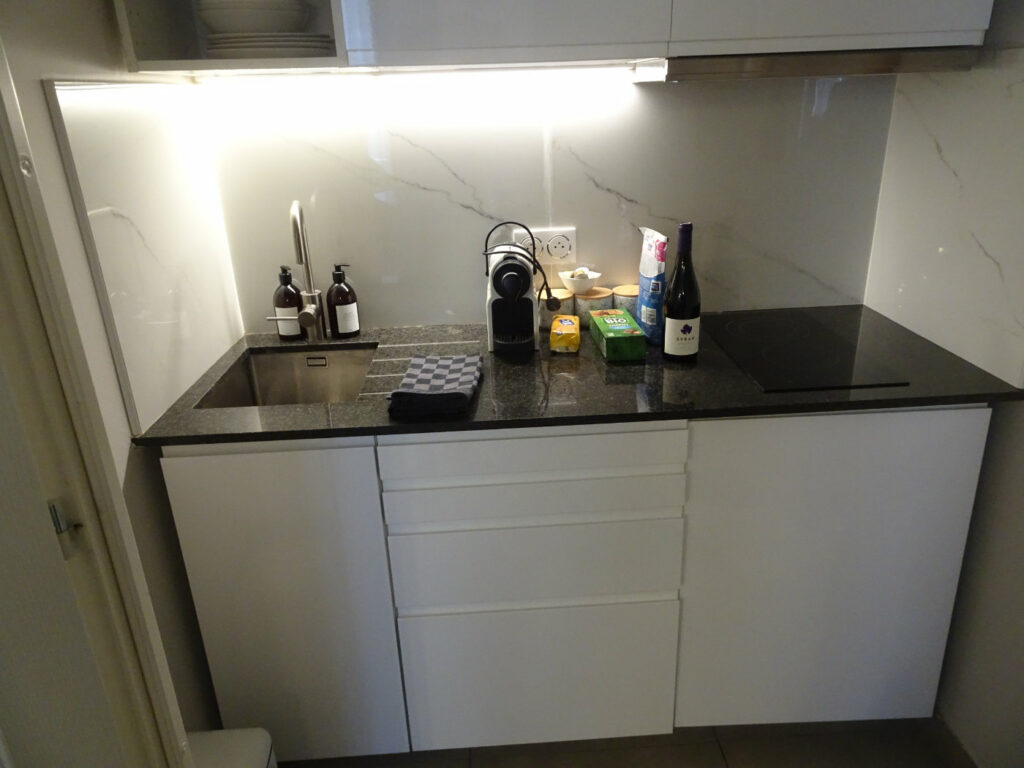 The kitchen is small but completely furnished, being just right for two people.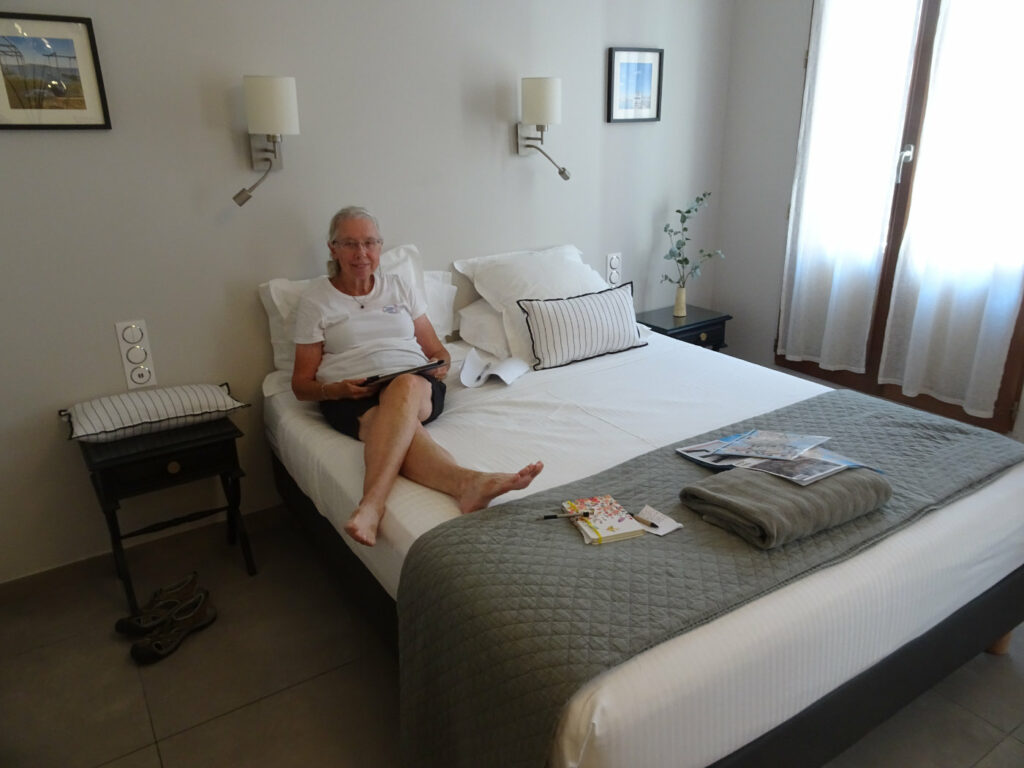 Resting her tired feet. We had been out looking at the neighborhood and shopping for a few groceries.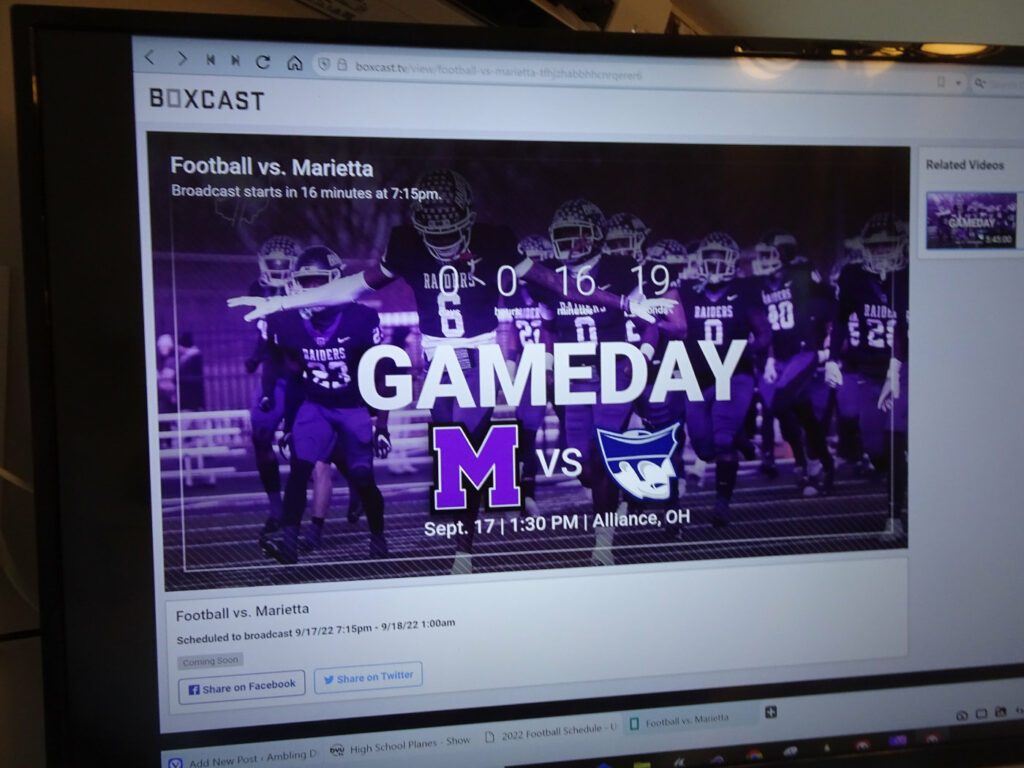 All the stations on the TV were in French so I connected my computer to the TV and streamed an American football game from a college near where I grew up. It is a small college named Mount Union and they have been the small college national champions many times over the years.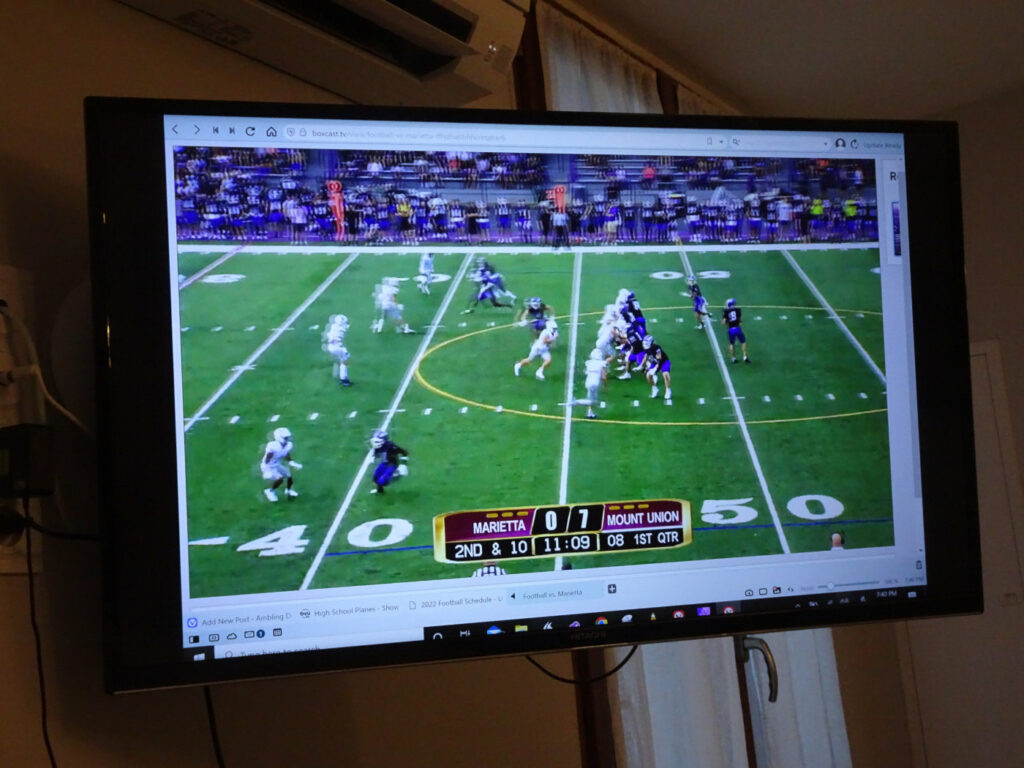 I watched the entire game, which had Mount winning 55-7. Technology and knowing how to use it can be a wonderful thing.