September 15, 2022 A short distance in travel today as our time on the canal begins to wind down. We moored near a path down to the Mediterranean after lunch and some of the group walked or biked down to the shore. The remainder of the day we just relaxed in the shady location we had moored the boat.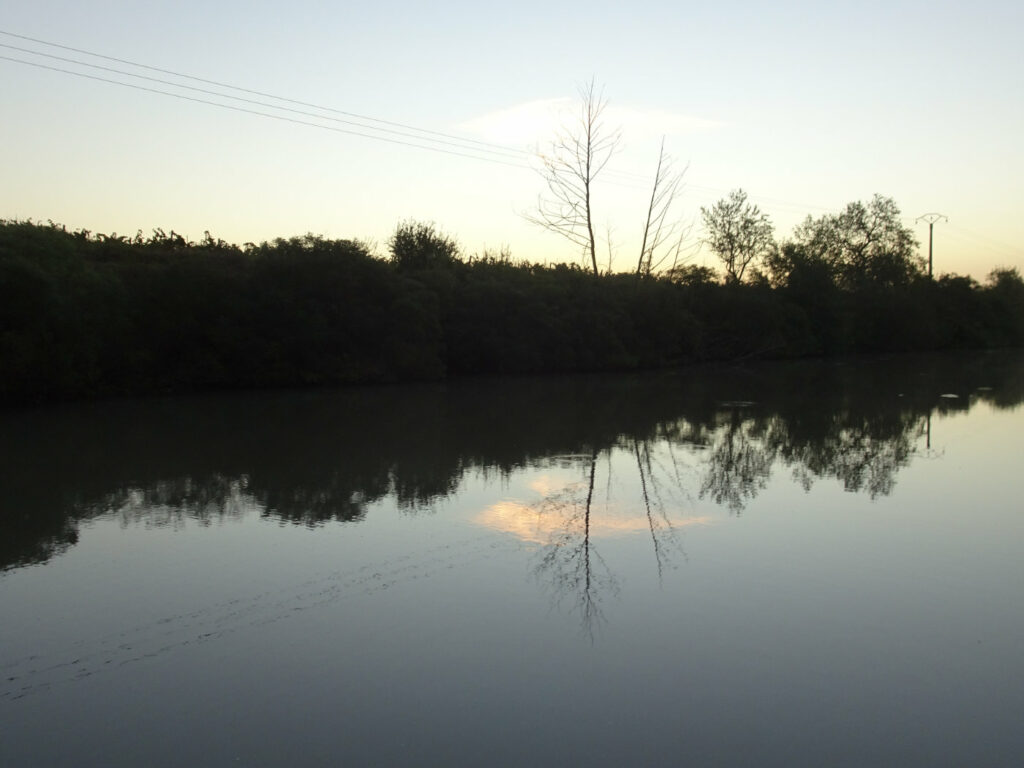 Morning reflection.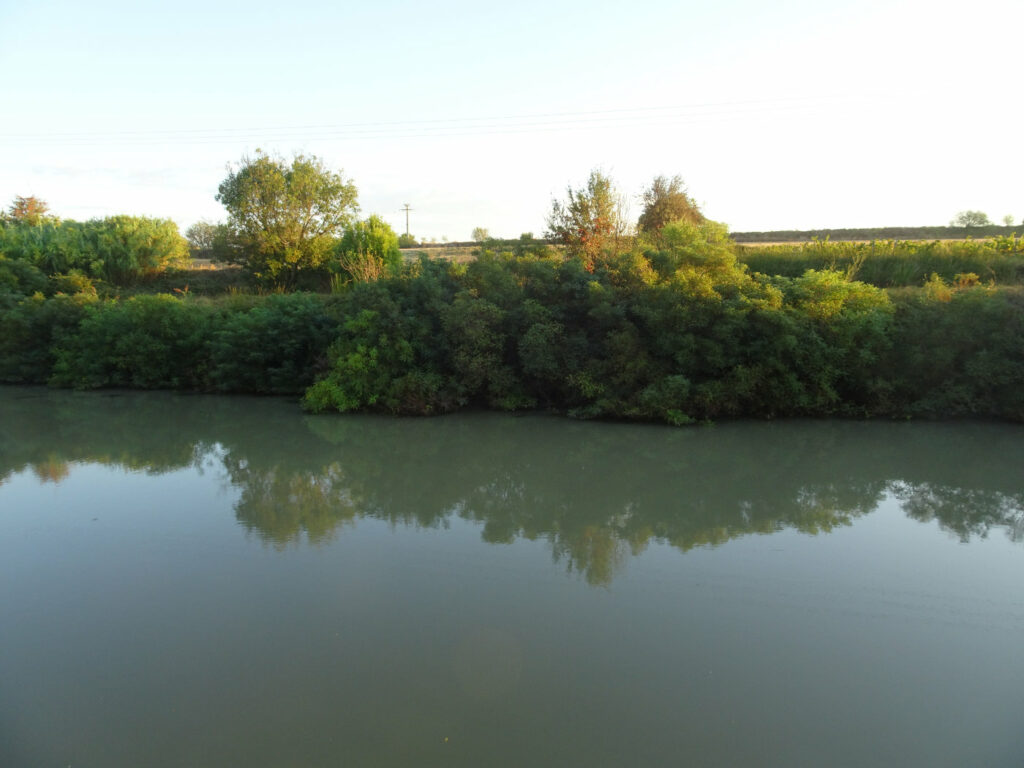 A great view to start the day.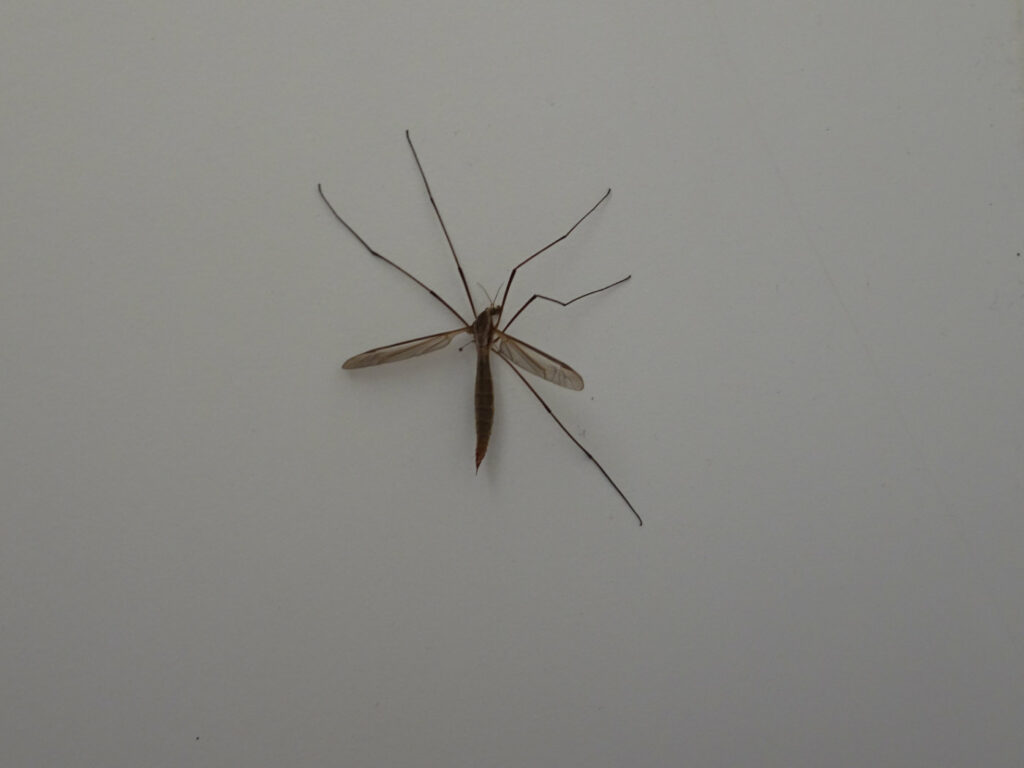 Insect on the wall above my wife's bed. The poor thing had lost a leg by the look of it.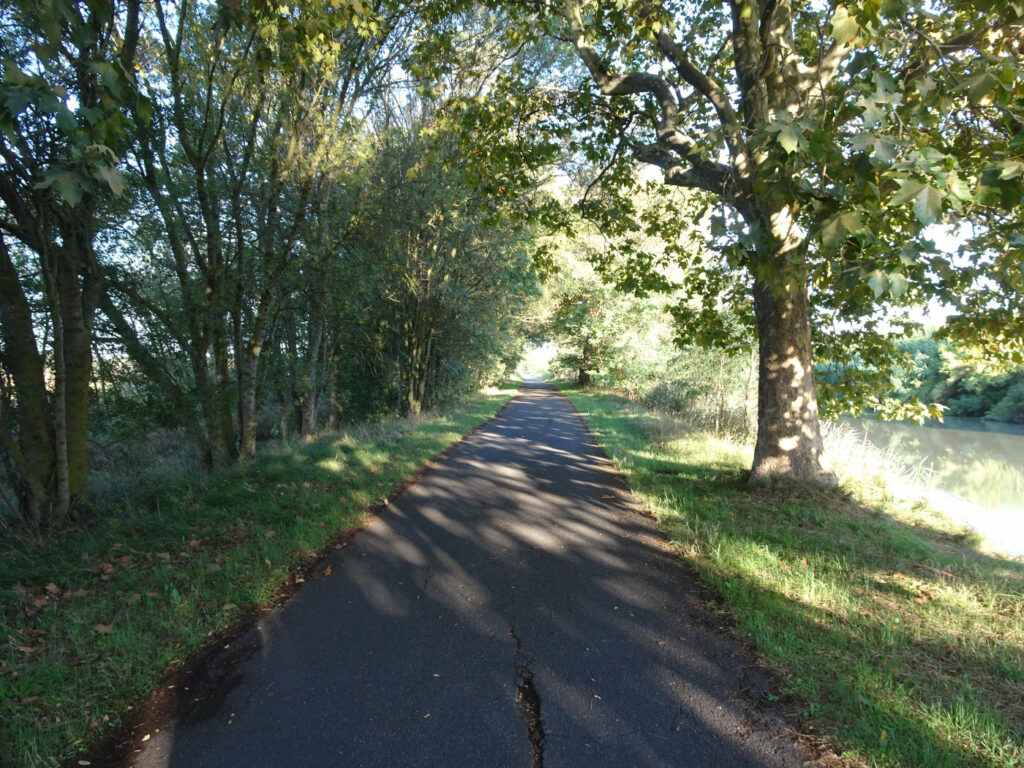 Pathway next to the boat.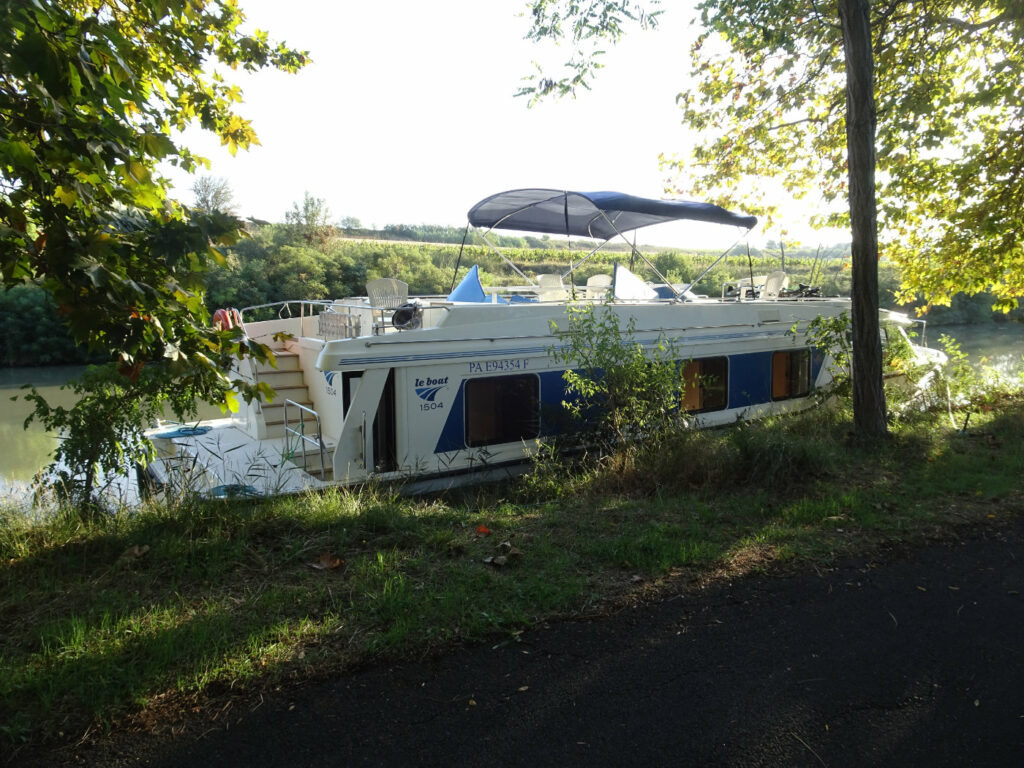 It was a great place to spend the night.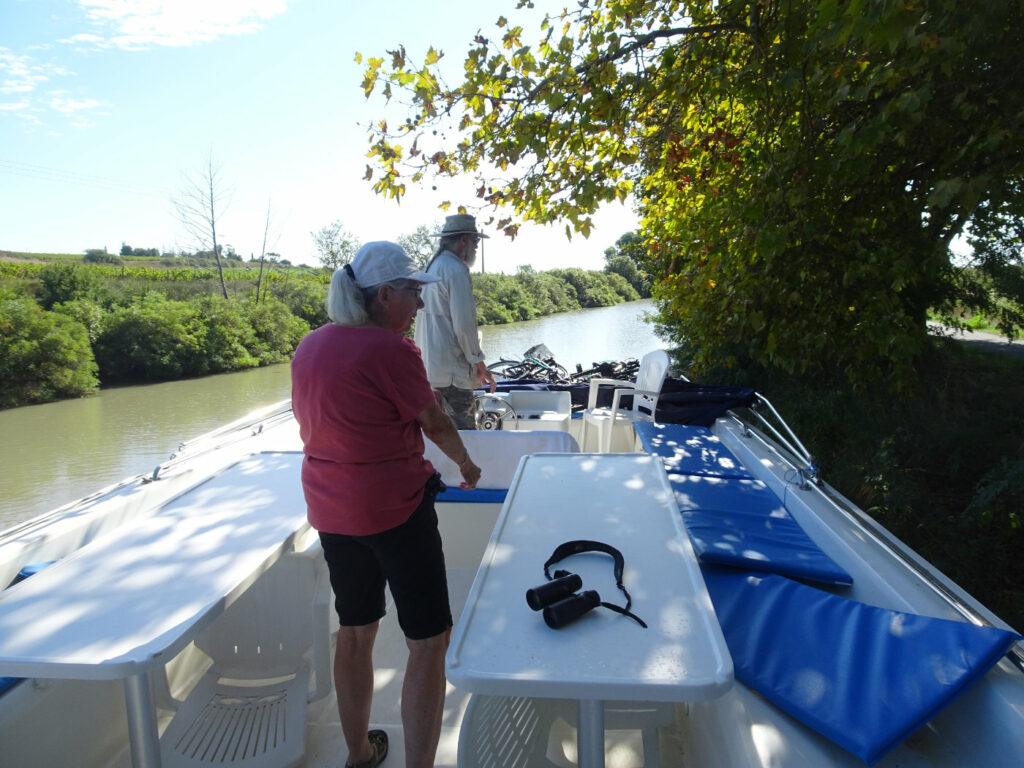 Ready to leave.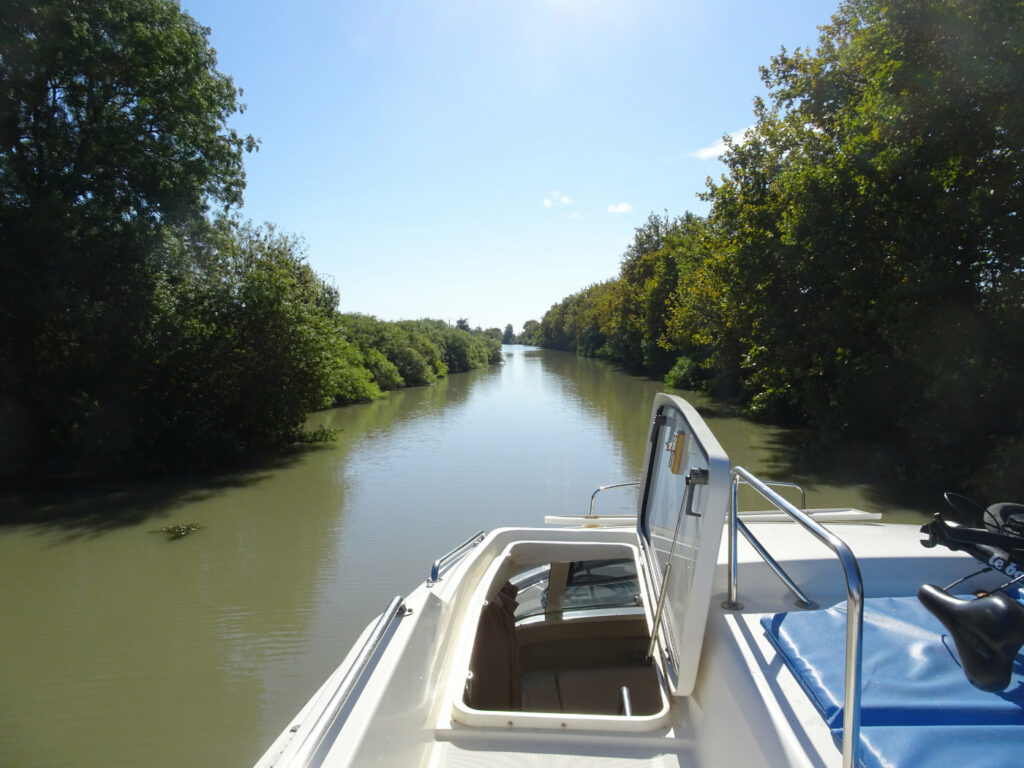 All is right in the world.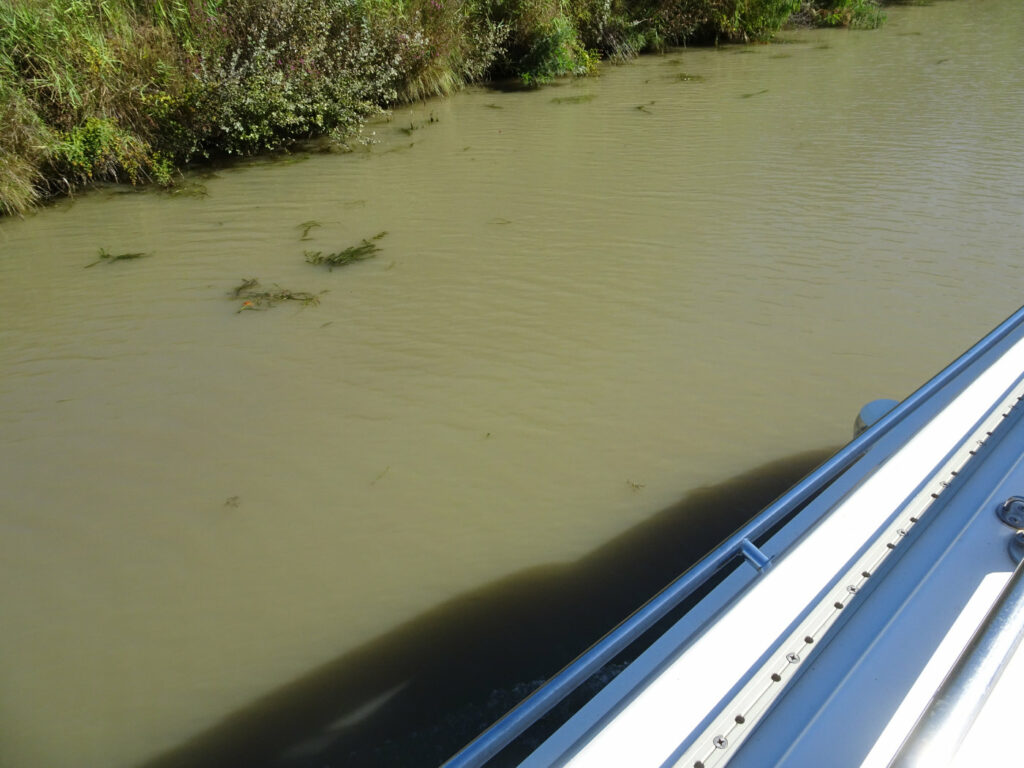 Every foot of the canal we have traveled has been brown muddy water.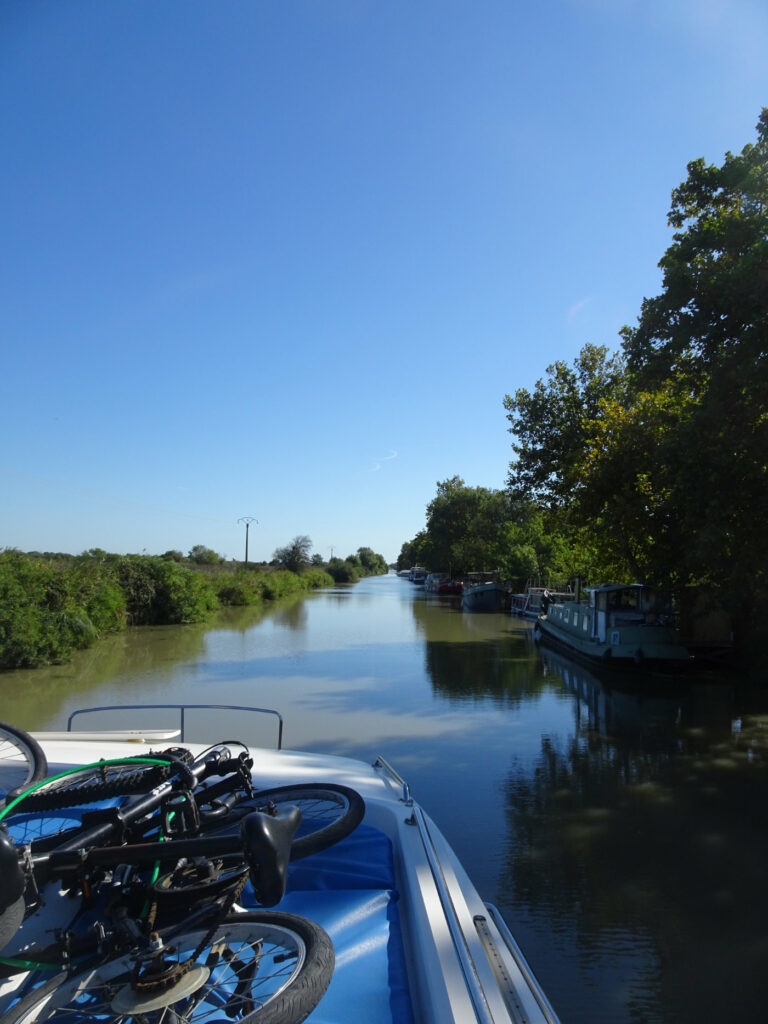 Our day was a lazy day on a canal in France.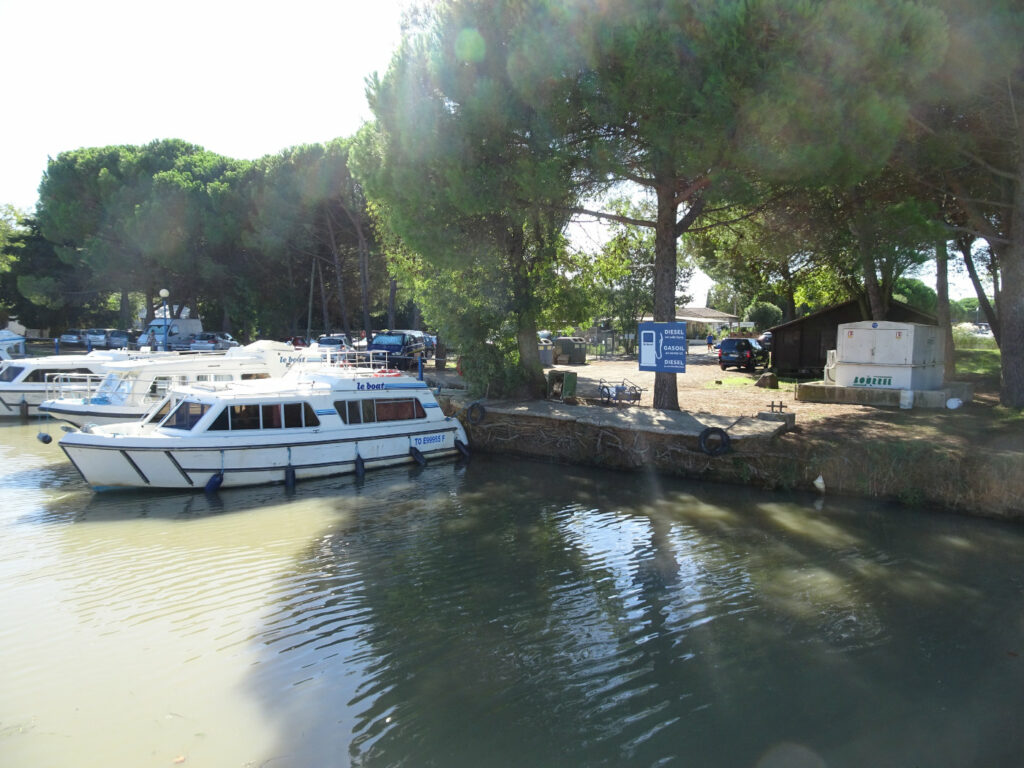 Port Cassafieres where we be mooring tomorrow night so we can return the boat the next morning.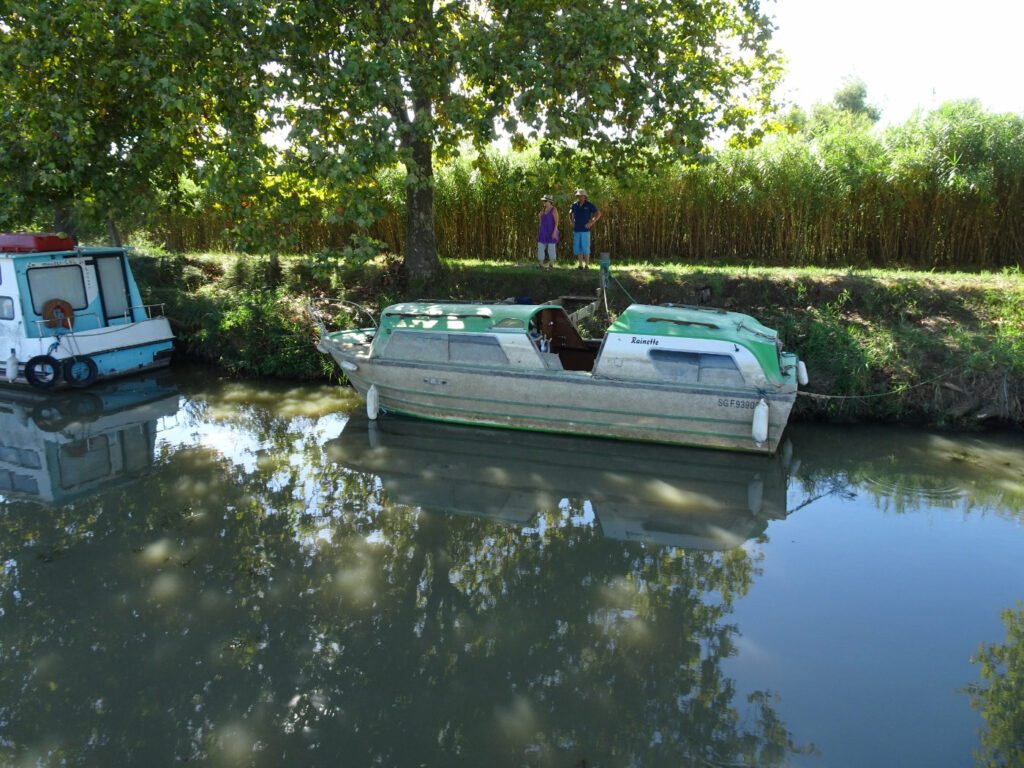 A very little boat.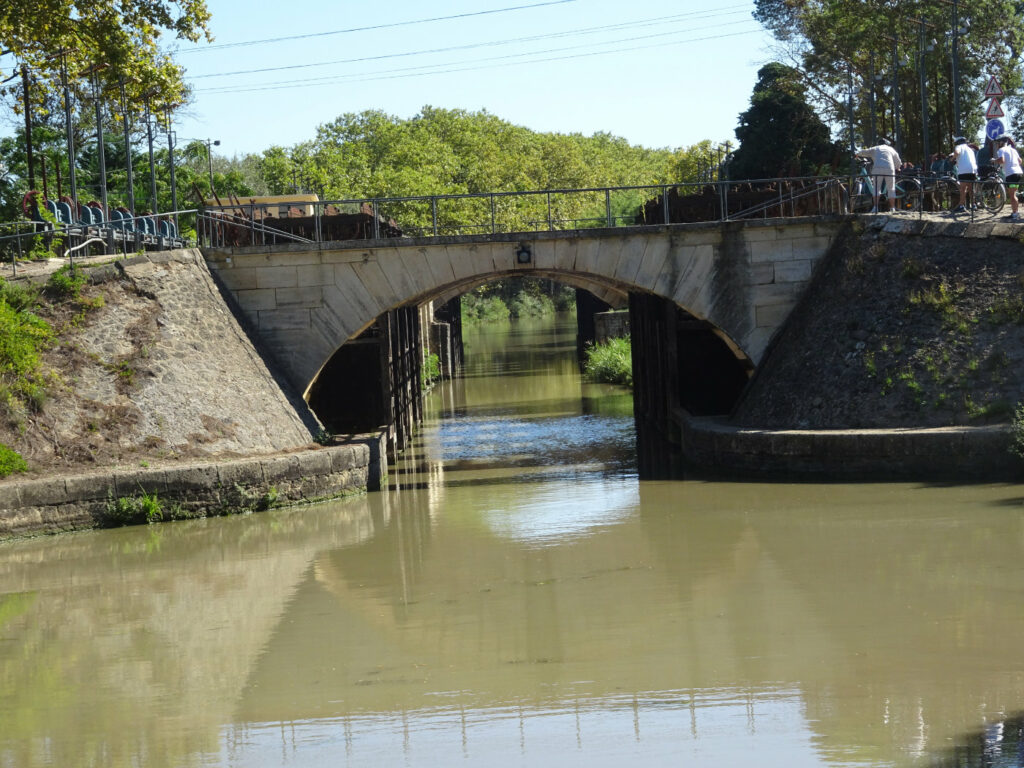 This and the next three images are of an interesting water control structure we passed thru.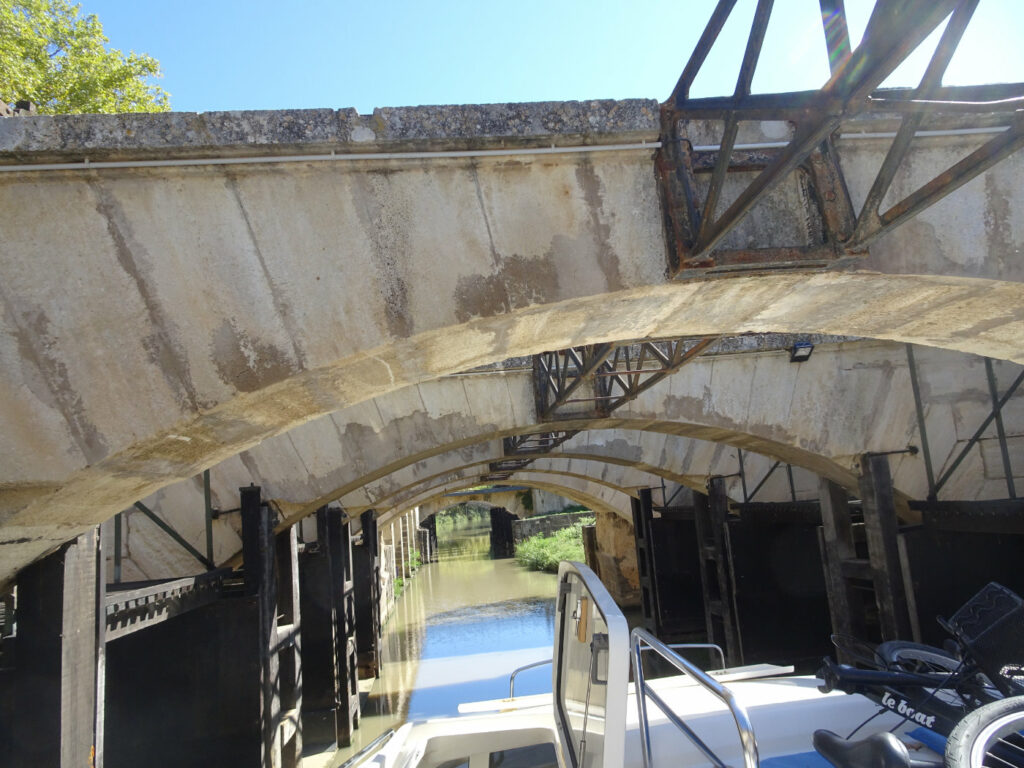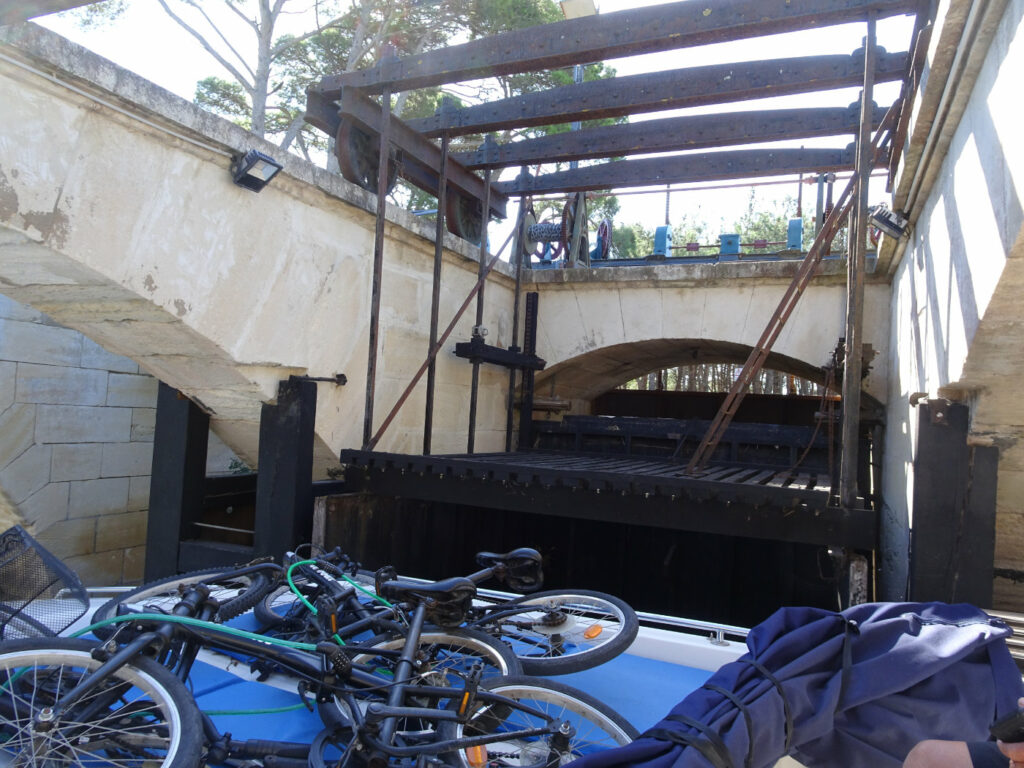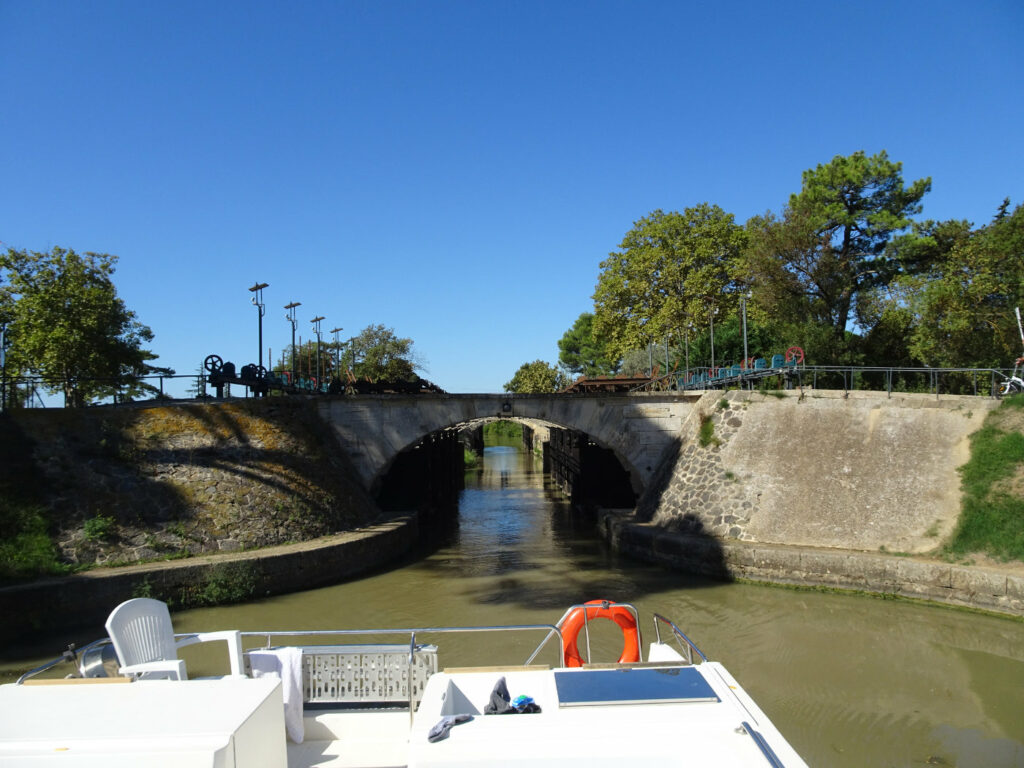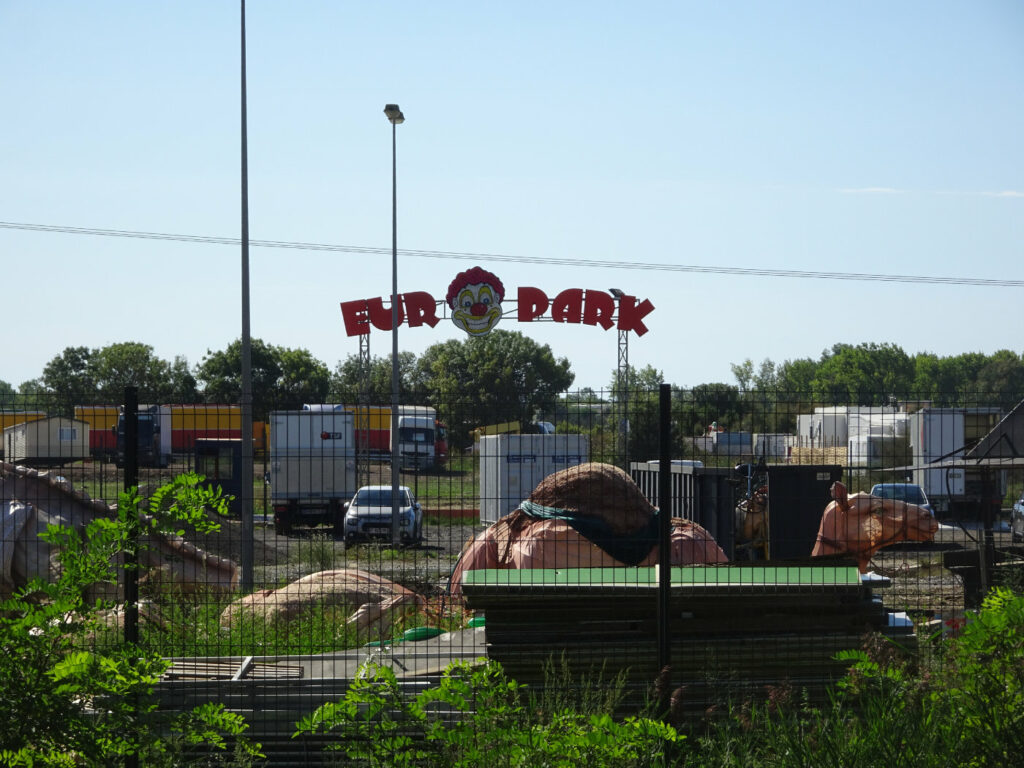 A large amusement park alongside the canal.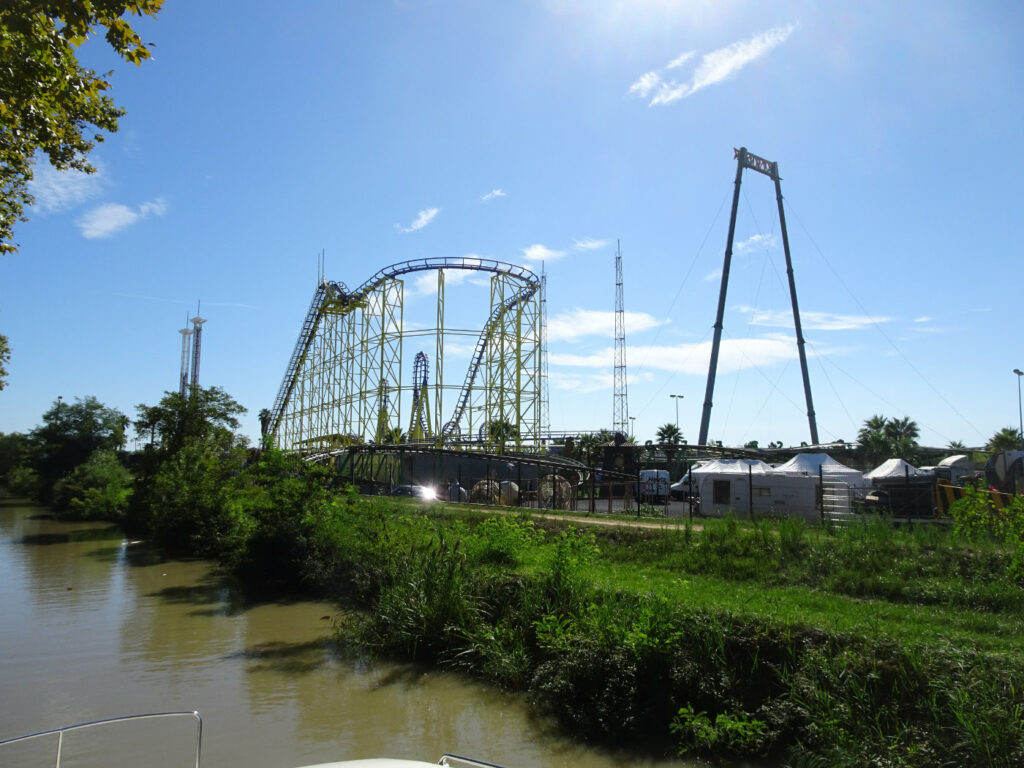 It didn't open until 8 PM, and some of the "kids" aboard wished it was open now.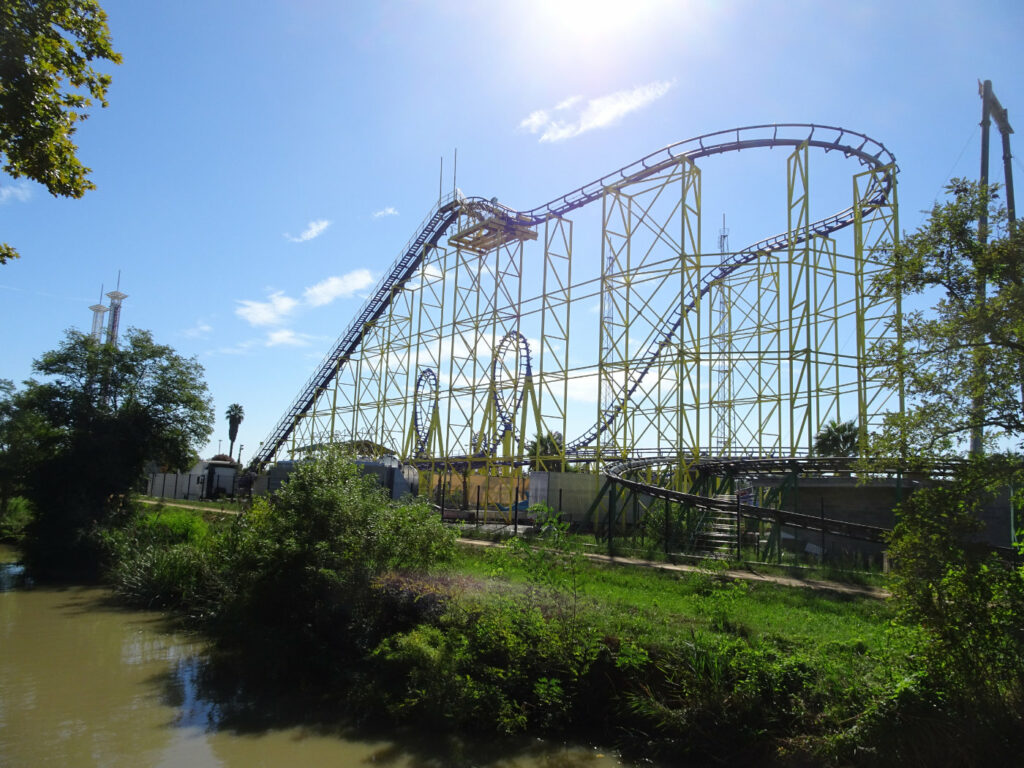 Two loops in a row on this coaster.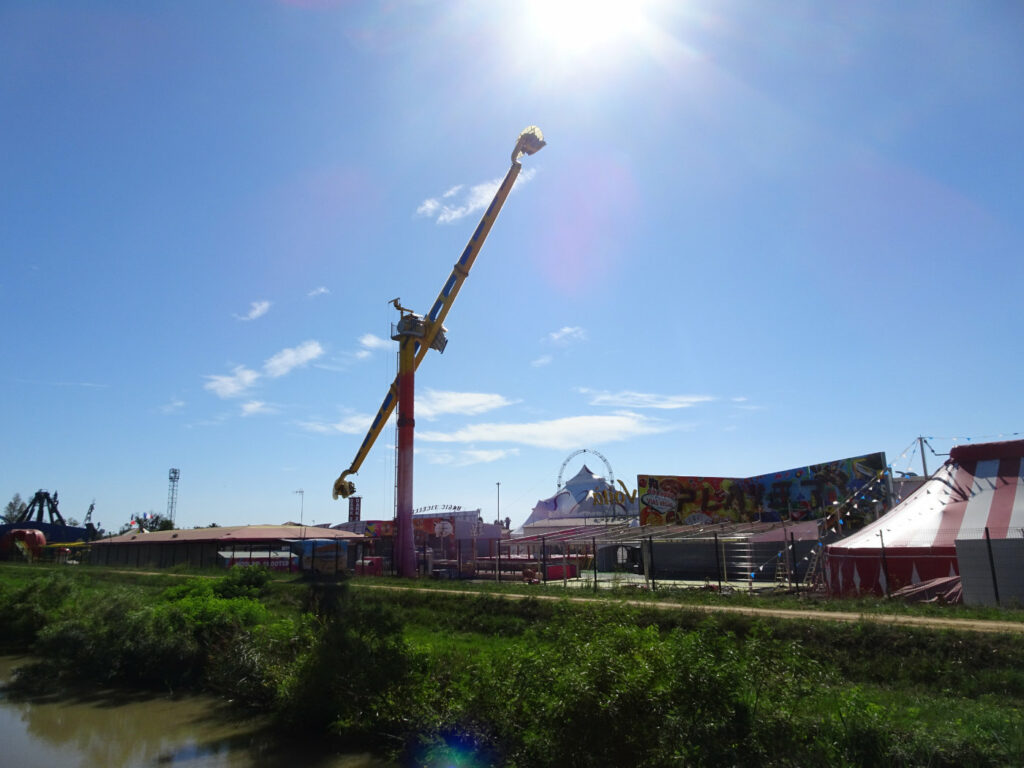 I'll just call it a fling thing.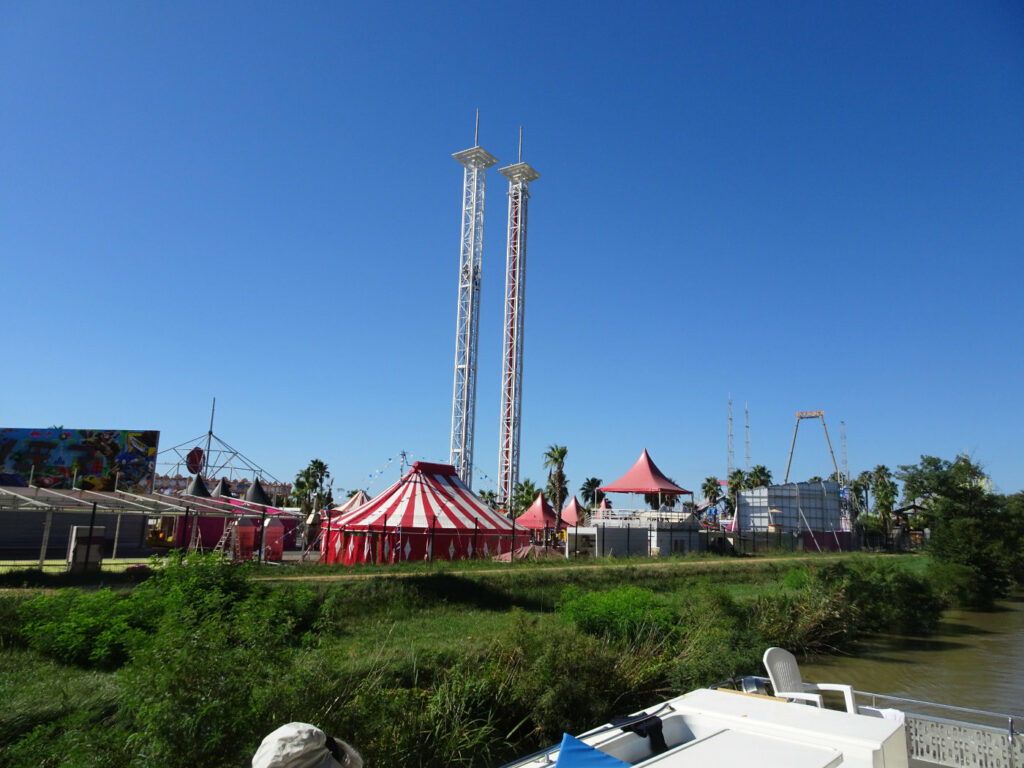 None of us could figure out what the ride these two towers were part of did.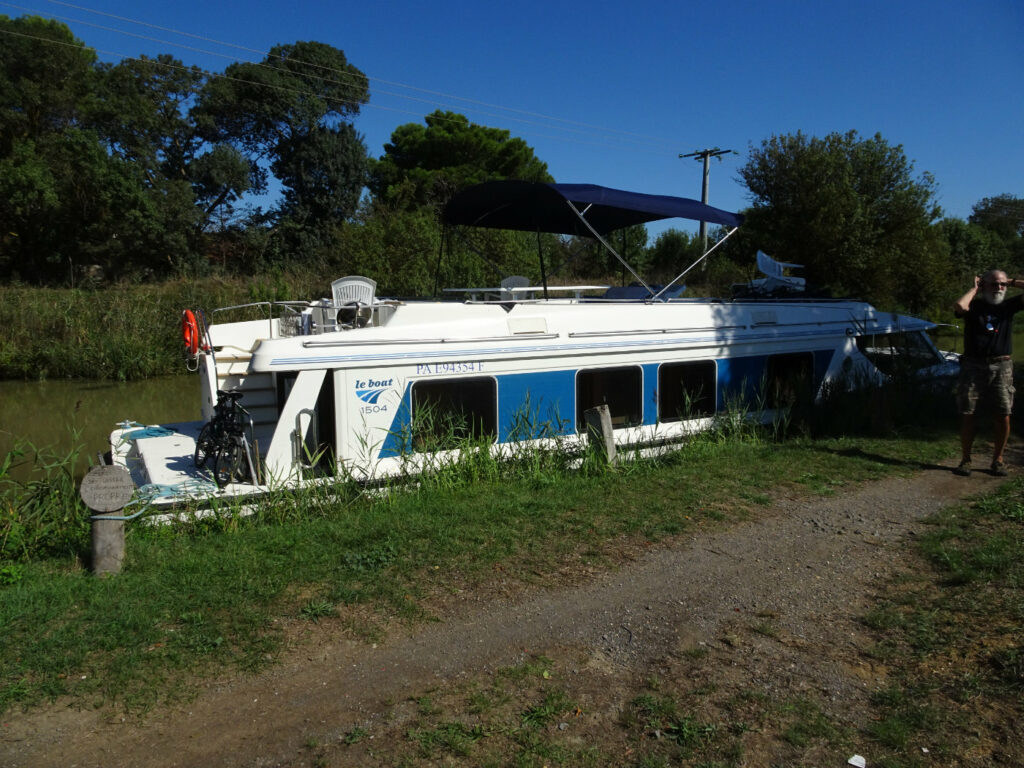 Lunch mooring.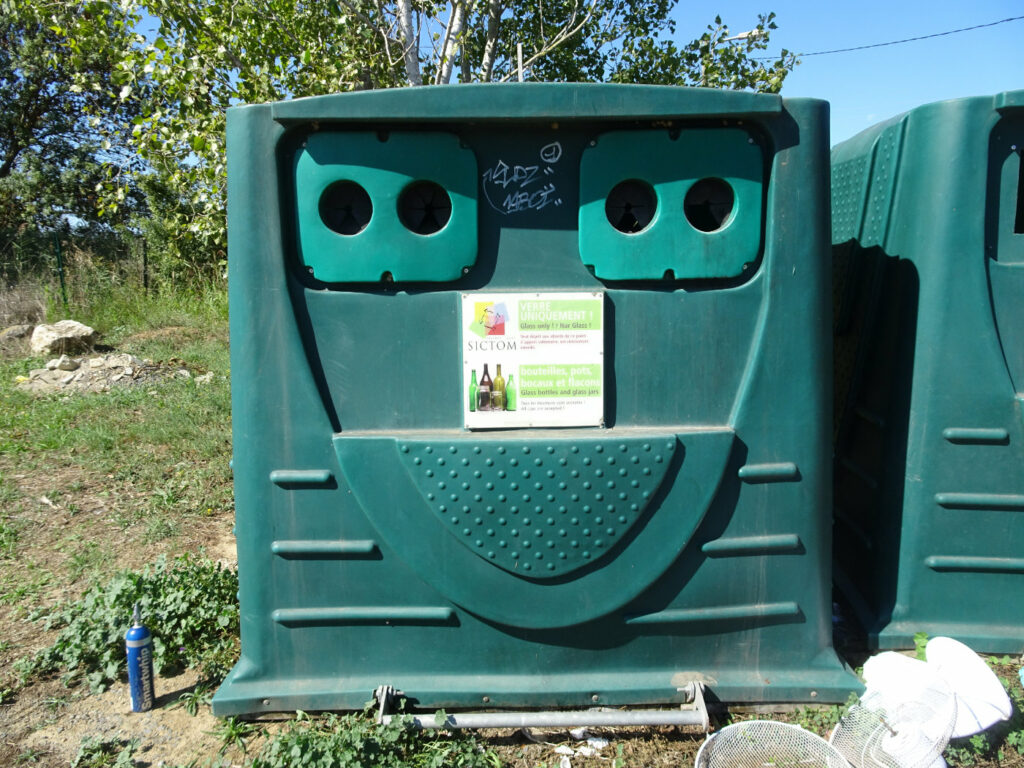 Europe is very big in recycling. This style of bin is always for glass containers.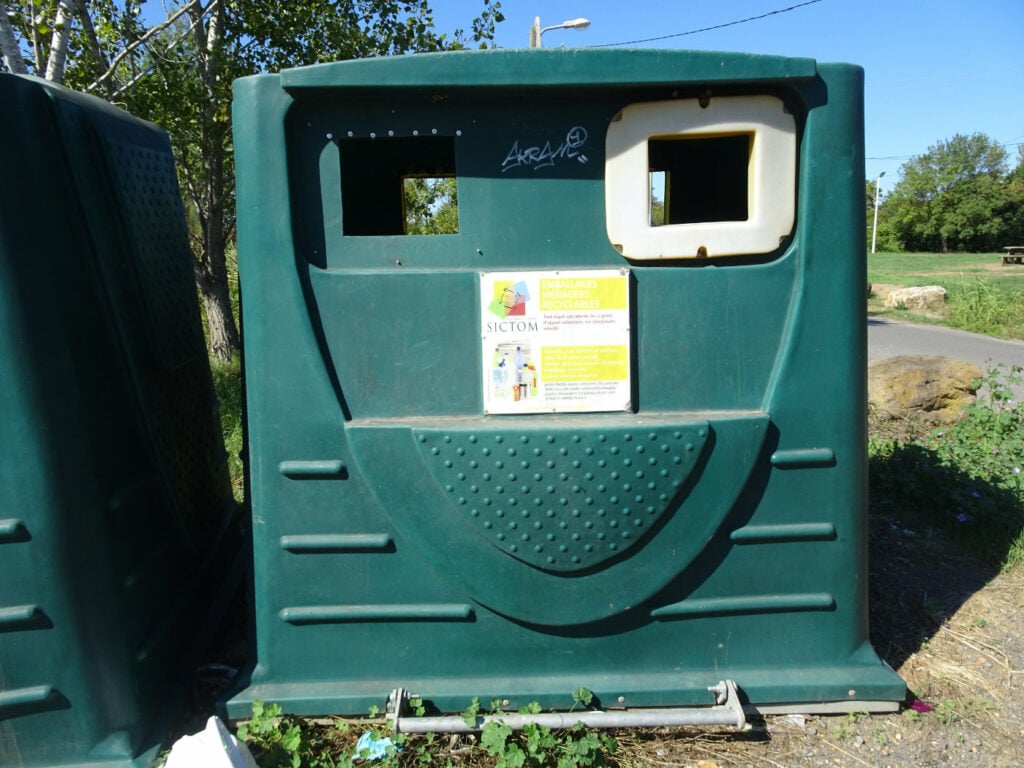 This style is for plastic bottles, etc, metal cans and pasteboard, etc.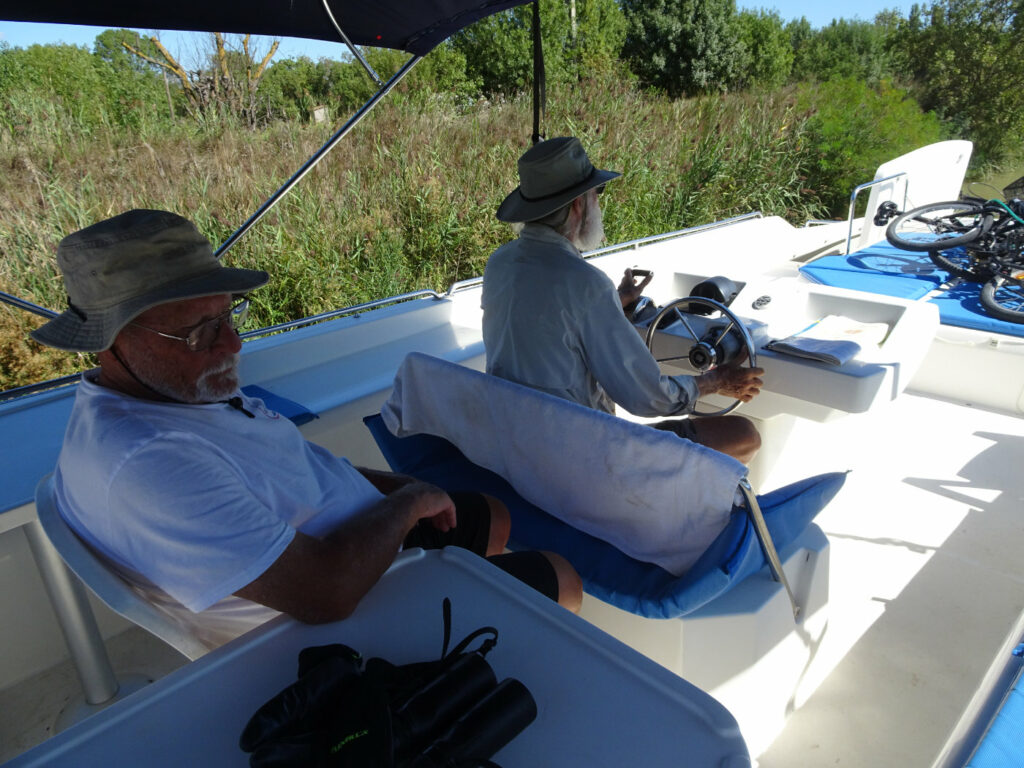 Jeff at the helm. he can do magic with the boat.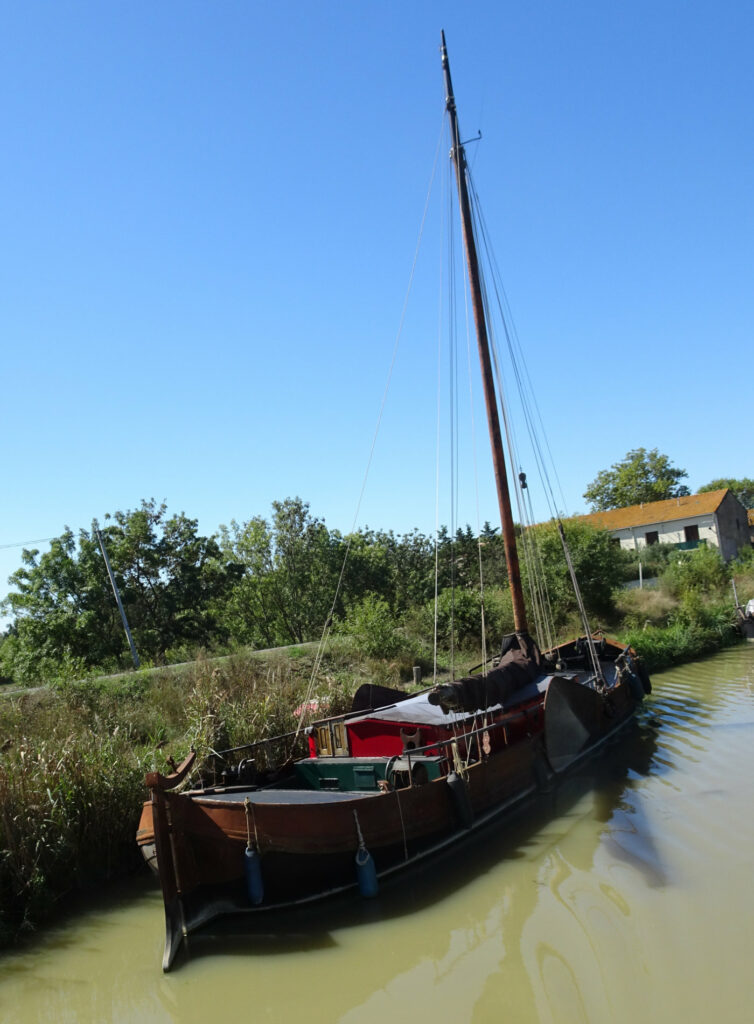 The variety of boats on the canal is amazing.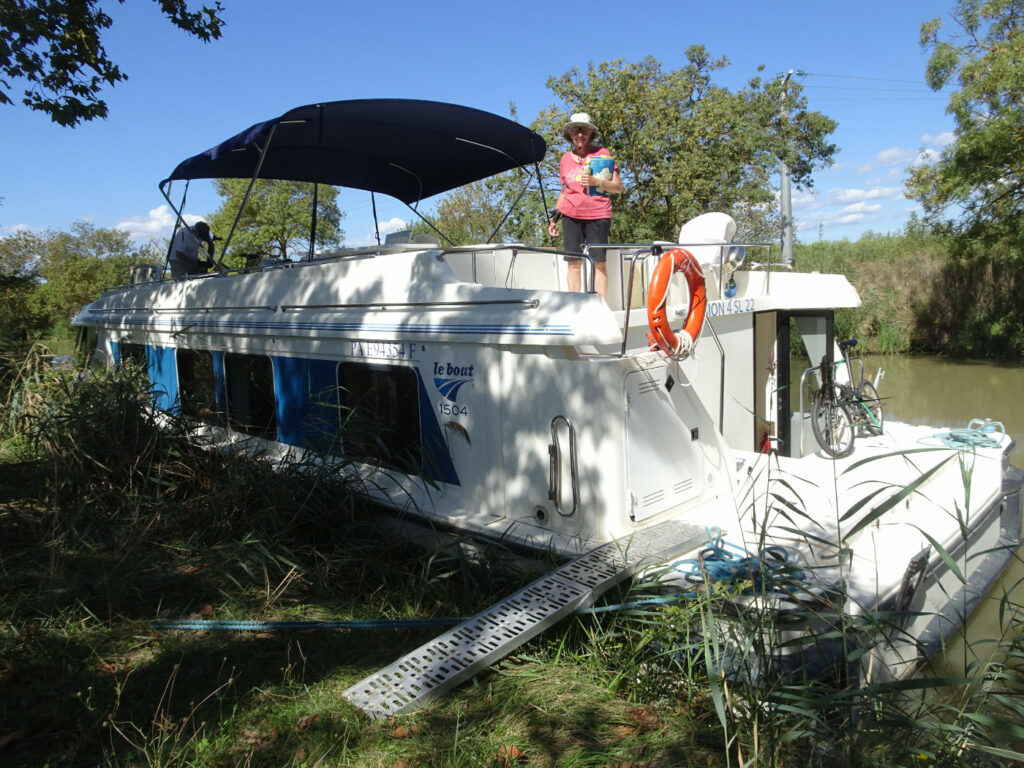 We moored in a nice shady spot and some of the group took off to see the Mediterranean.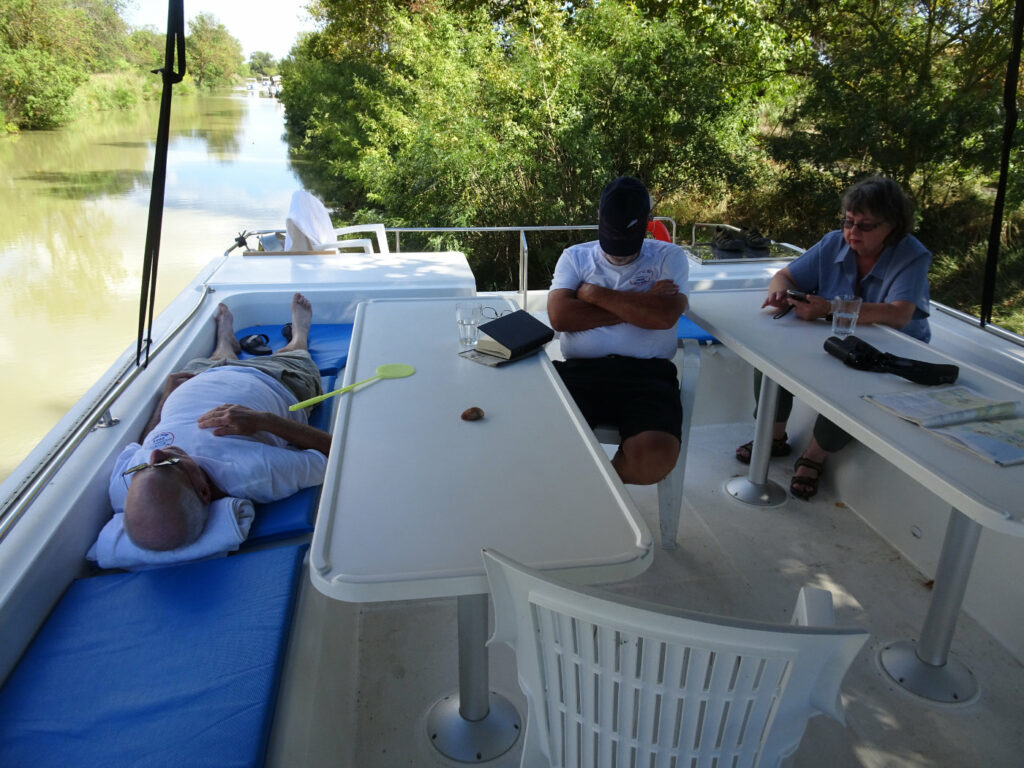 It looks like visiting the seashore was exhausting for at least two of the group.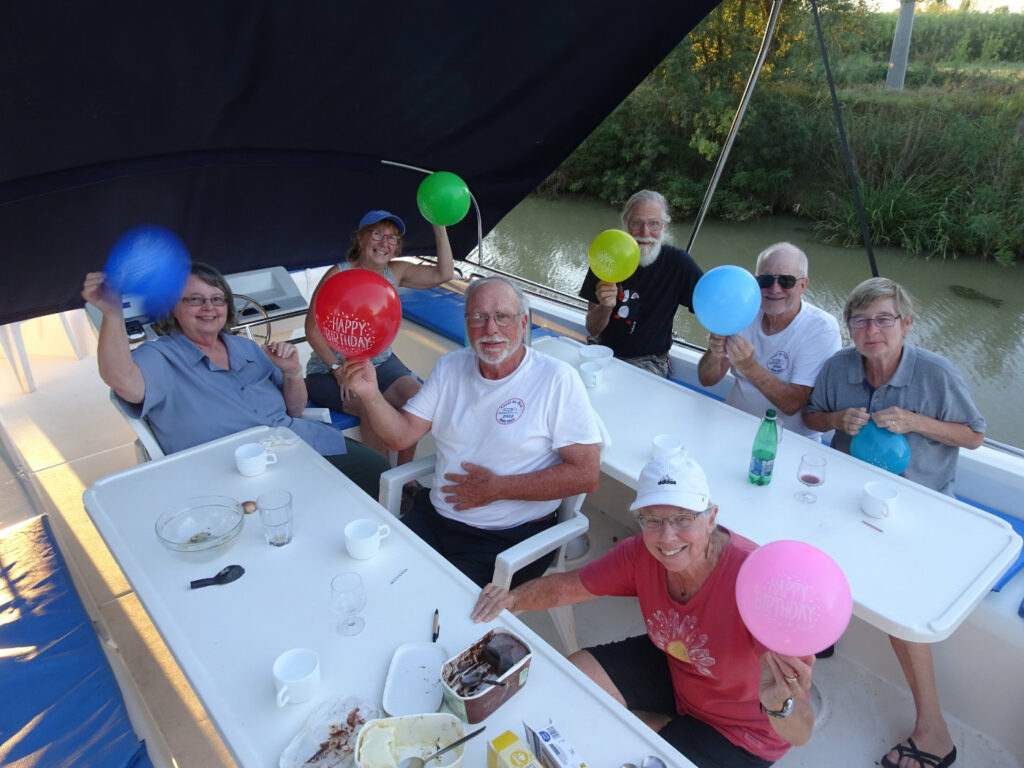 We have two people who have birthdays this month, so tonight was party time.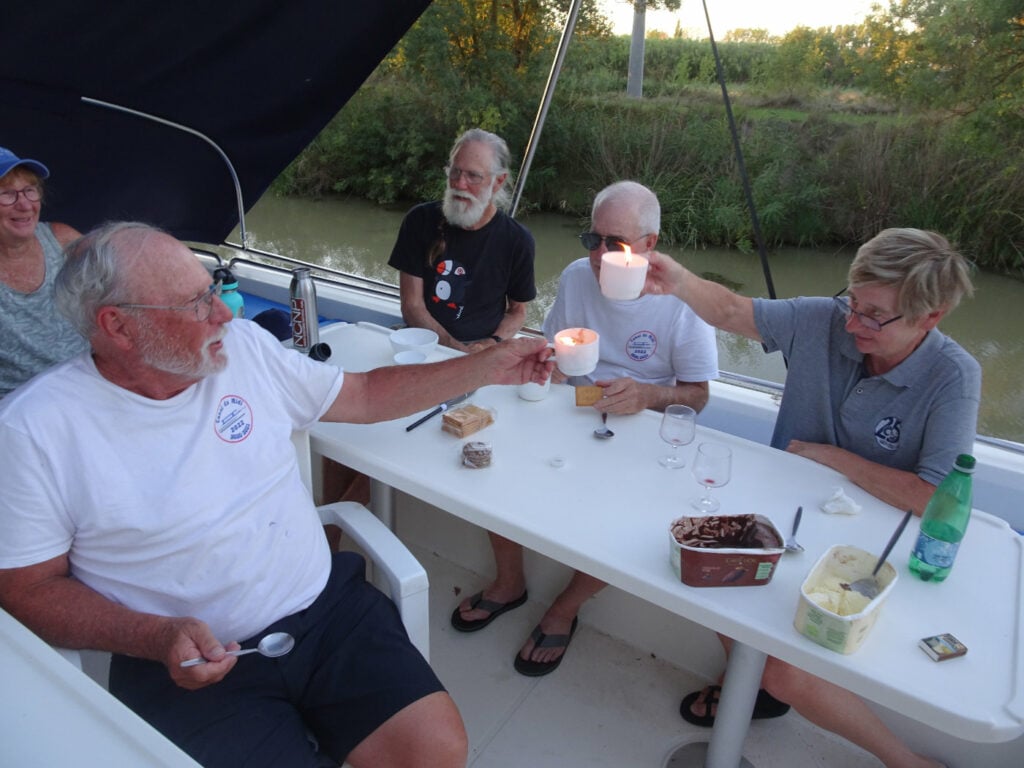 Birthday candles on a cup of ice cream.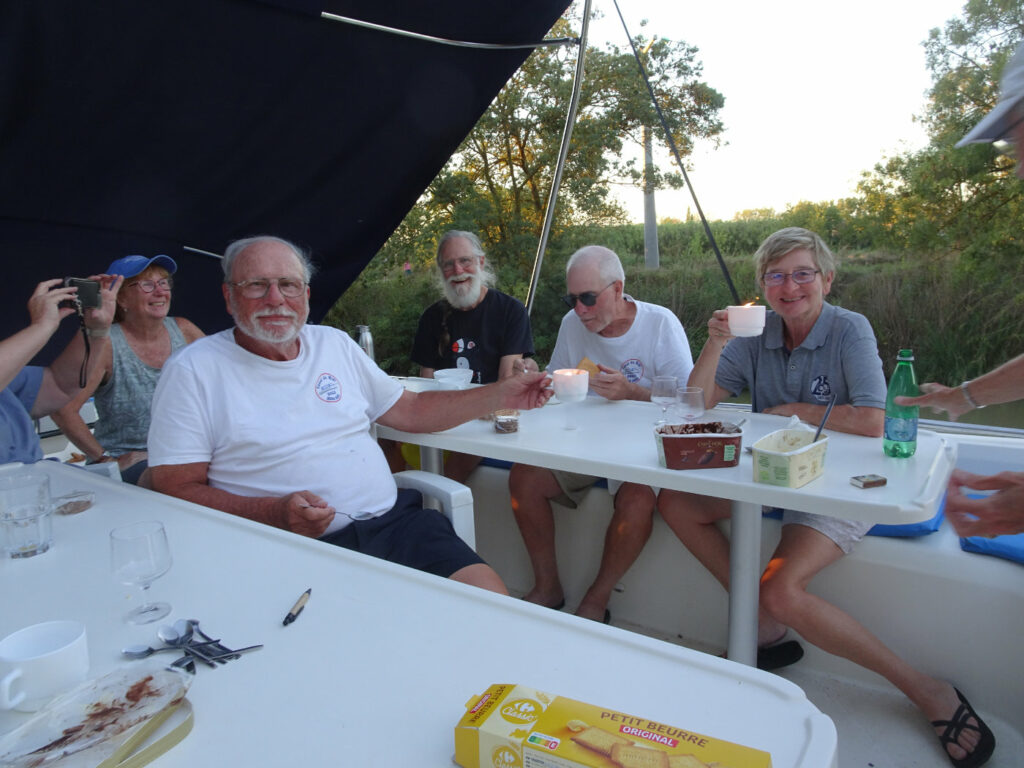 it was also a way of celebrating the relaxing, yet fun times we have had over the past two weeks.