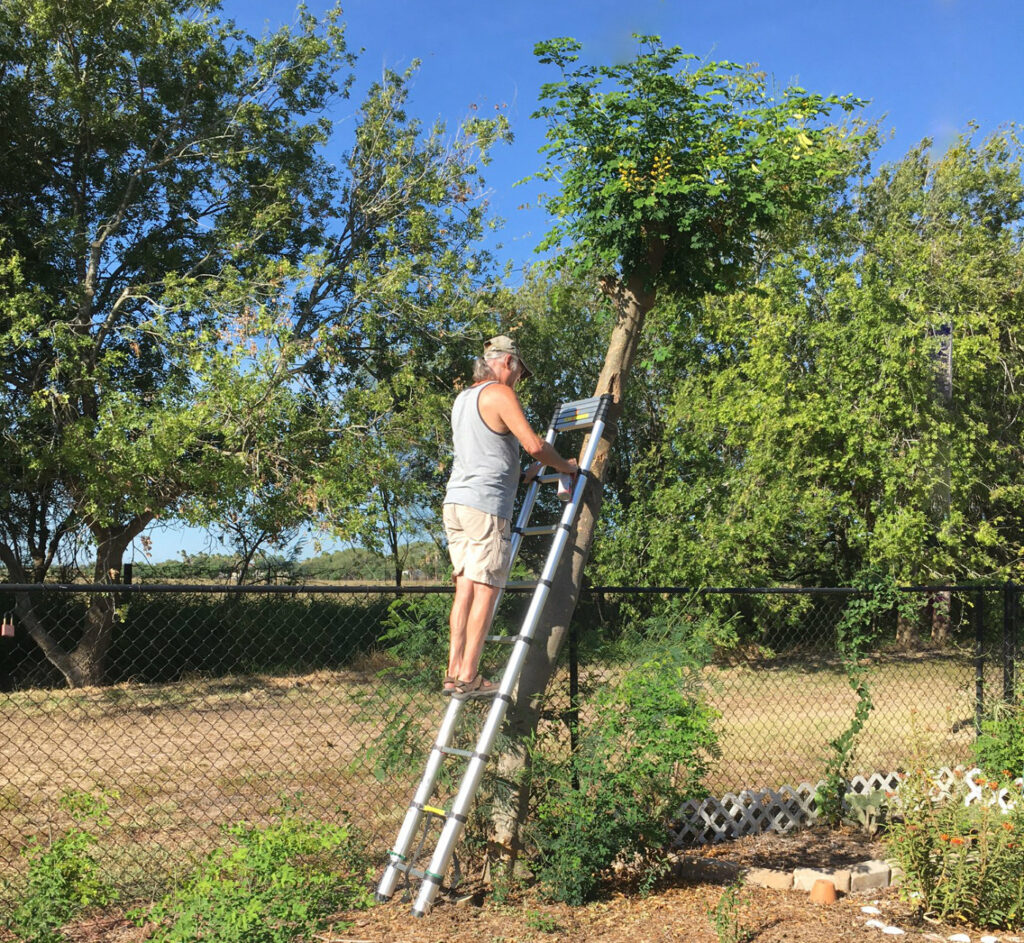 It sprouted a new top during the 2 months we were traveling but today it meets its final fate.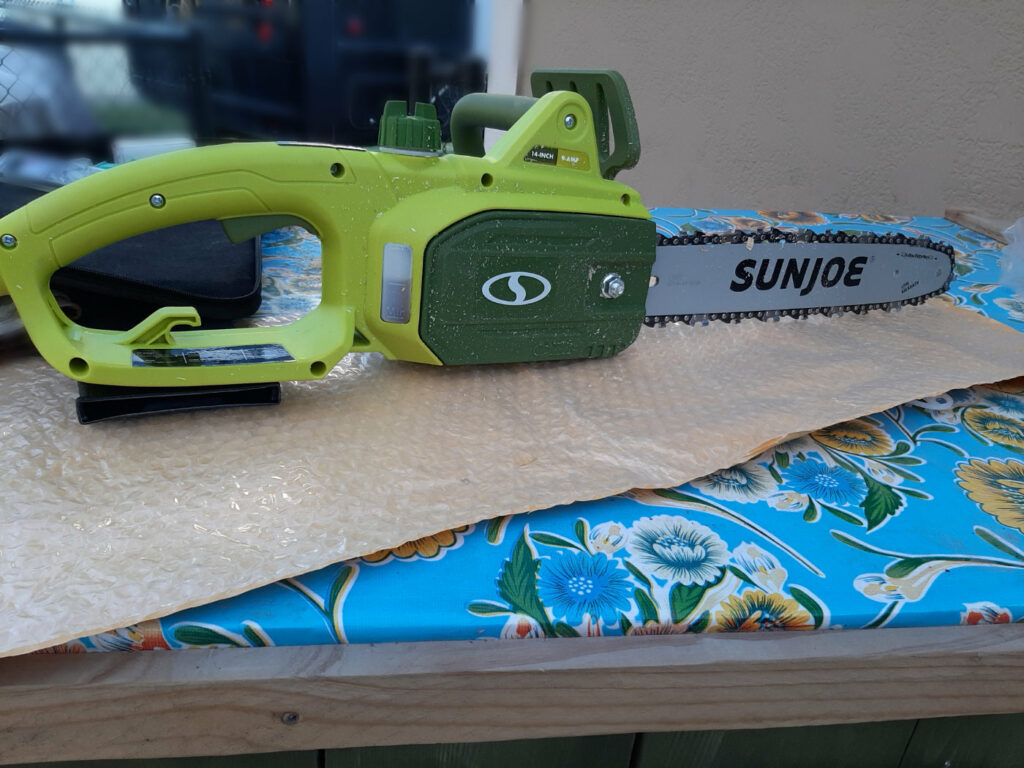 The implement of execution has been bought and assembled.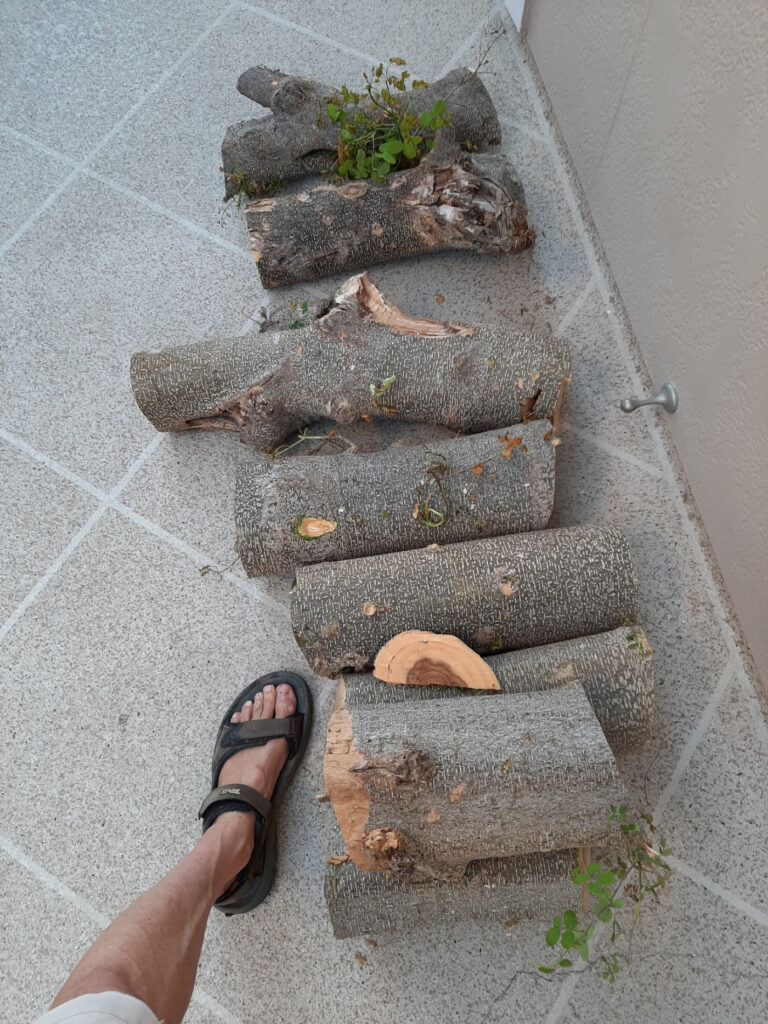 The tree has been sliced and diced into manageable pieces.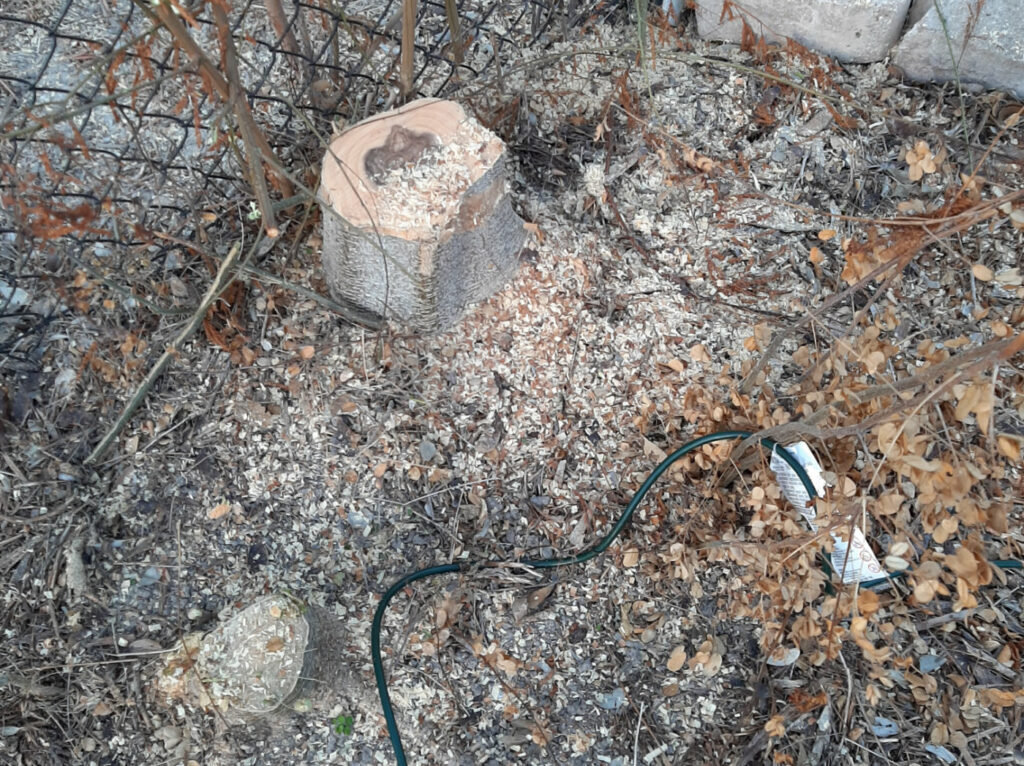 Only stumps are left of multiple generations of our Poinciana tree that grew here.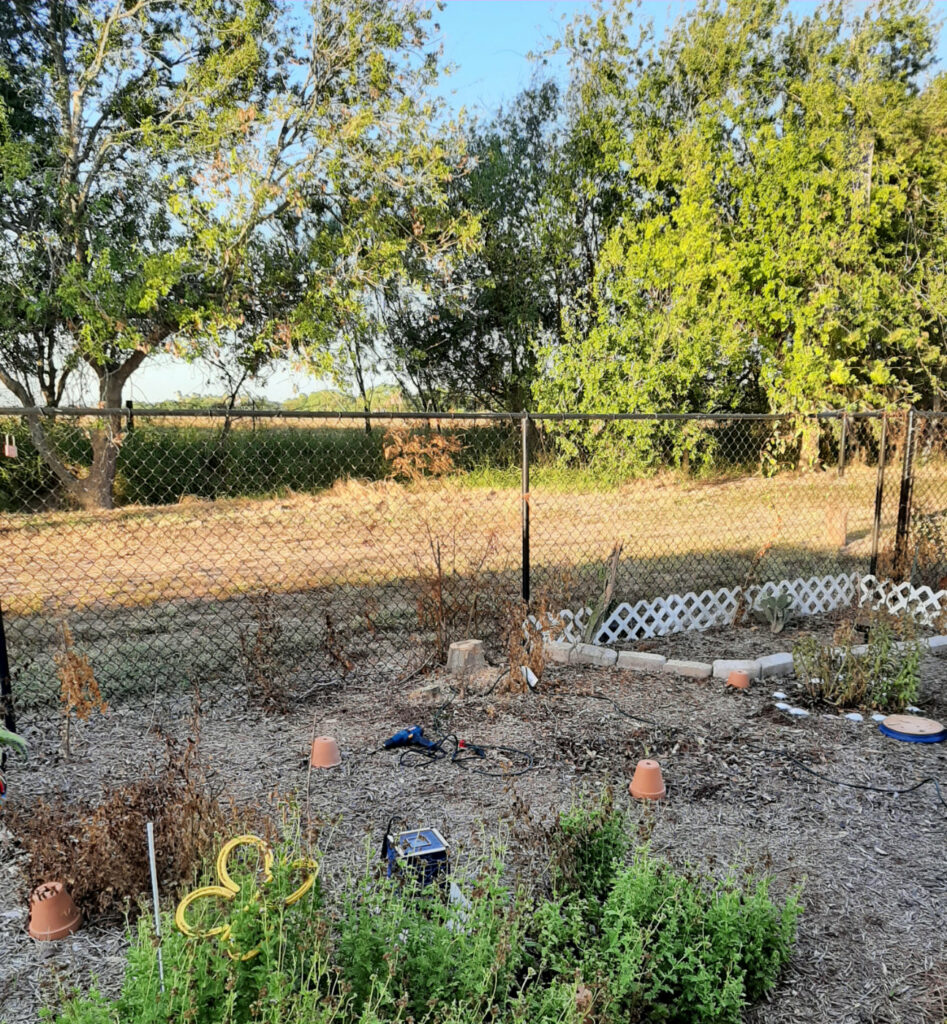 Twelve years ago we bought our RV lot and selected the plants we wanted planted on it. That was when the first Poinciana tree was planted. That tree spread its seeds and a new generation emerged. Over the ensuing years storms destroyed several generations of that original tree. Today the great grandchild of that original tree was cut down. It was time to change the look of our backyard. We will miss the beauty of the Poinciana covered with bright yellow blooms. We will miss the snap, crackle and pop of the seeds being spewed out from the many hundreds of seed pods as the sun begins to set and the temperature changes. However, we will not miss the dozens of seedings sprouting from those seeds. Change is inevitable and our Poinciana is one of its casualties. Yet life goes on and we will be planting other plants in the backyard in the future. We don't long for what was, we look forward to what will be.