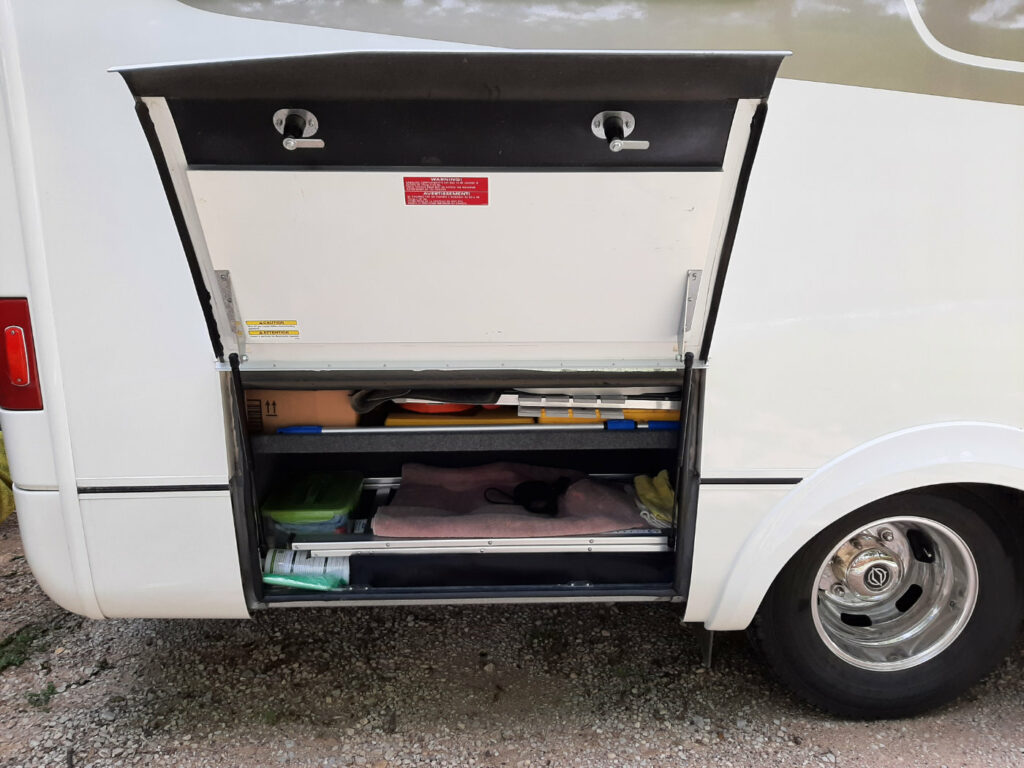 Over time the two larger storage bays in Sophie had become a hodgepodge of items with the back bay holding the heaviest items. Wanting to move some of the weight forward in front of the rear axle meant a complete reorganization of those two bays. Using a the bathroom scales we carry along (someone likes to weigh everyday), made the task easy.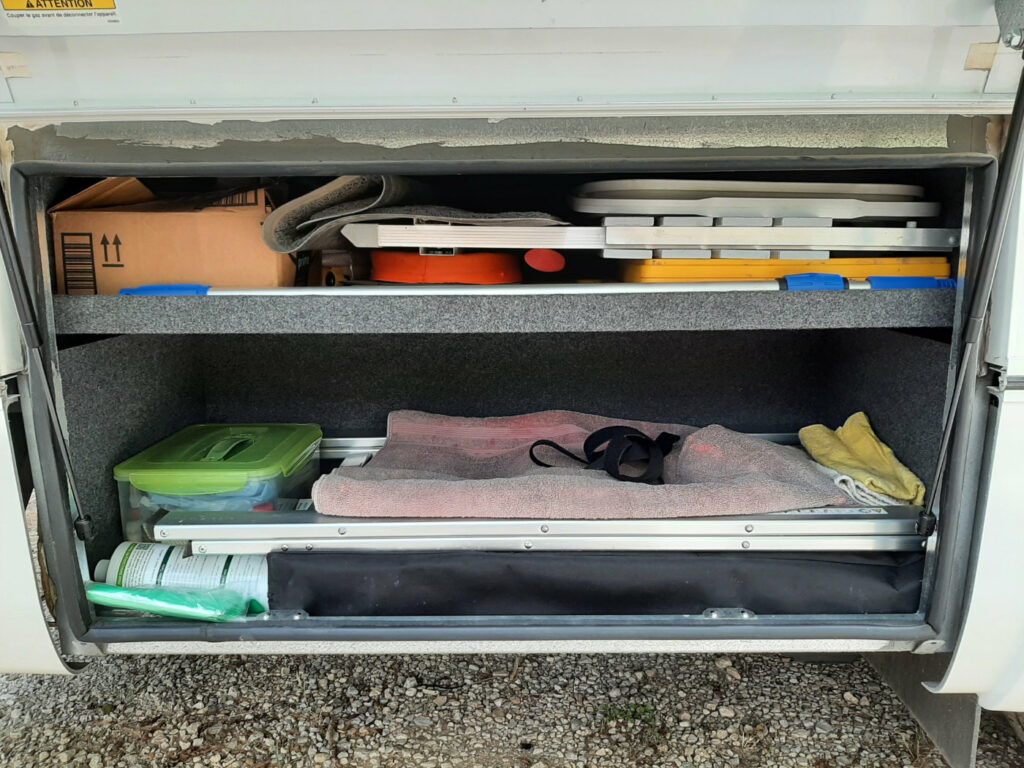 The sewer hose support, water hose and electric cord go in the bottom section when we disconnect to travel.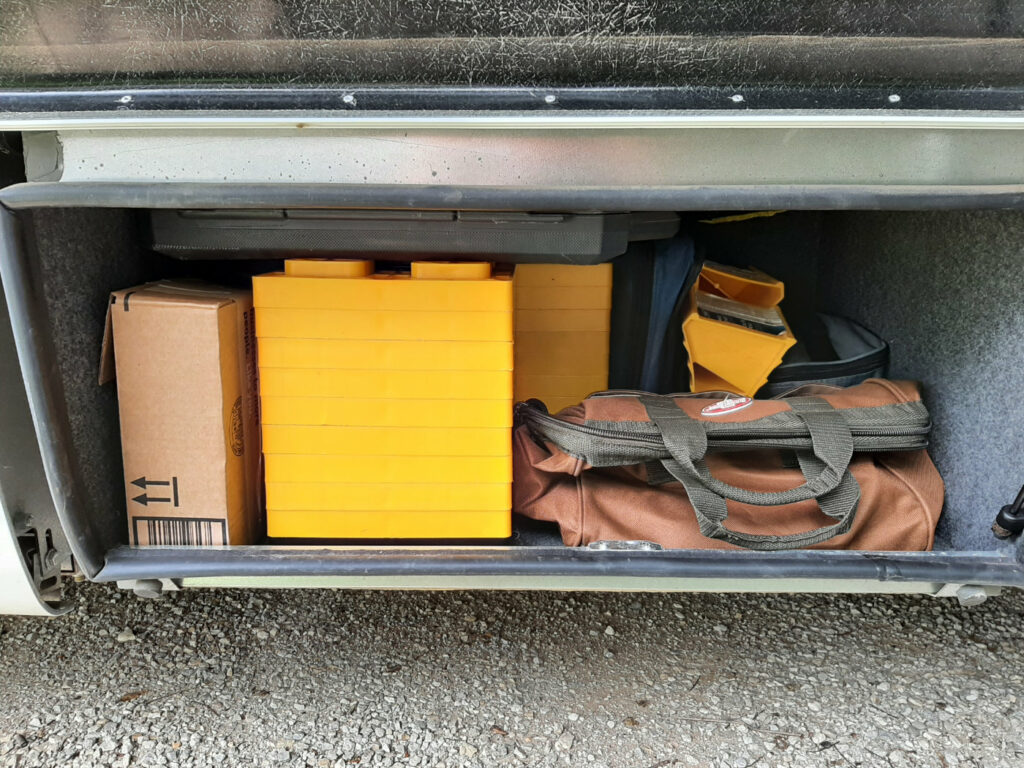 The side bay now holds all the heavier items including the leveling blocks, air compressor and tools. Organized so the items used most often are in the handiest location, it should make life easier.