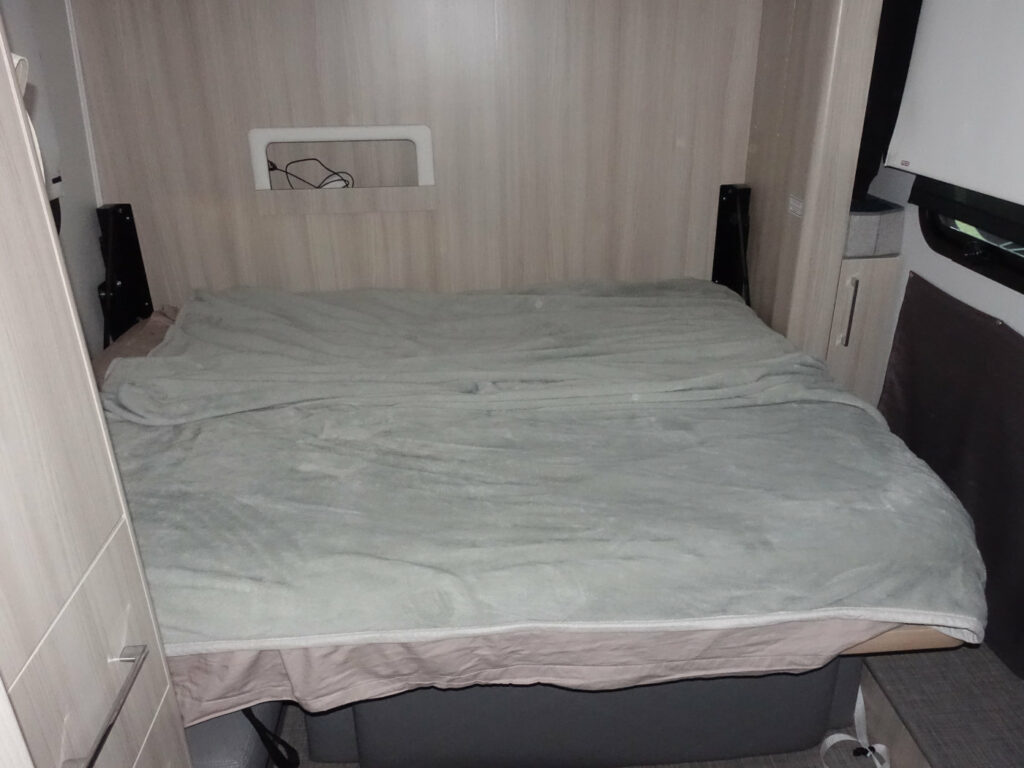 The reason we like Sophie, our RV (Caravan), which is a LTV Unity RL. The RL is the acronym for Rear Lounge. What makes it so nice is the bed which is a murphy bed that pivots up against the rear wall when not in use. The other thing that we learned is due to it being hidden, there is no need to nicely make the bed.
The bed has now been raised and latched in place with the back cushions of the seats in place. It takes us less than two minutes from start to finish to put it up or down. It is also very easy to lift or lower so the wife often does it herself. Needless to say we absolutely love this floor plan. With a TV, table and seats up front we can either spend time together or have our own separate spaces.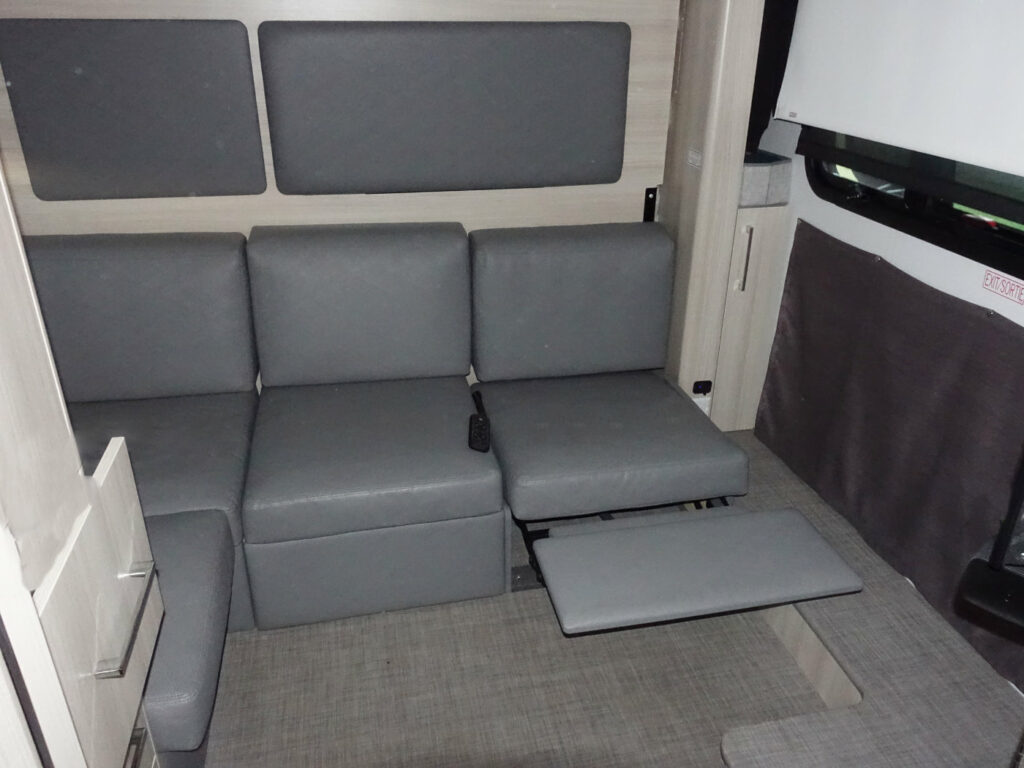 Footrest extended. The seat beside it also has a footrest, both of which are electrically operated. I usually sit back in the corner at an angle. You can rightly point out there is nowhere to set anything and you would be right, at least in this photo. Sometime in the future I will post our solution to that, which is actually very simple.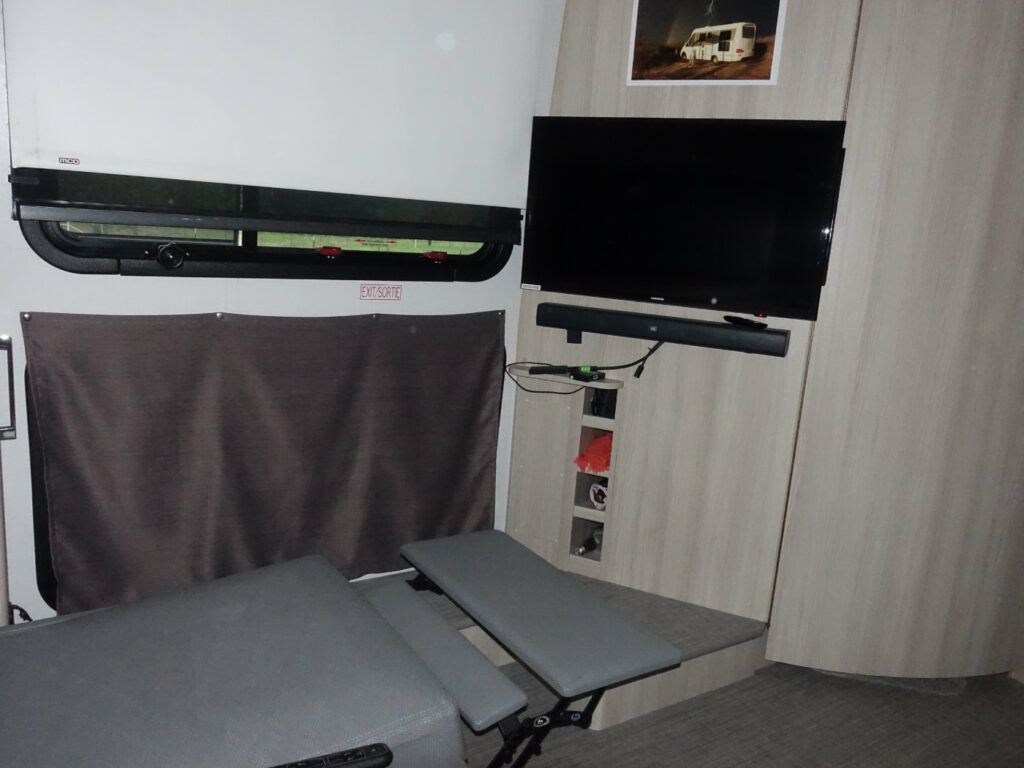 The view from where I sit in the corner towards the TV. The interesting thing is that we are within the optimum viewing distance for a TV of this size. I have also installed Fire TV Sticks to this TV and also the front TV so we can stream separate shows if we want. Life is good.