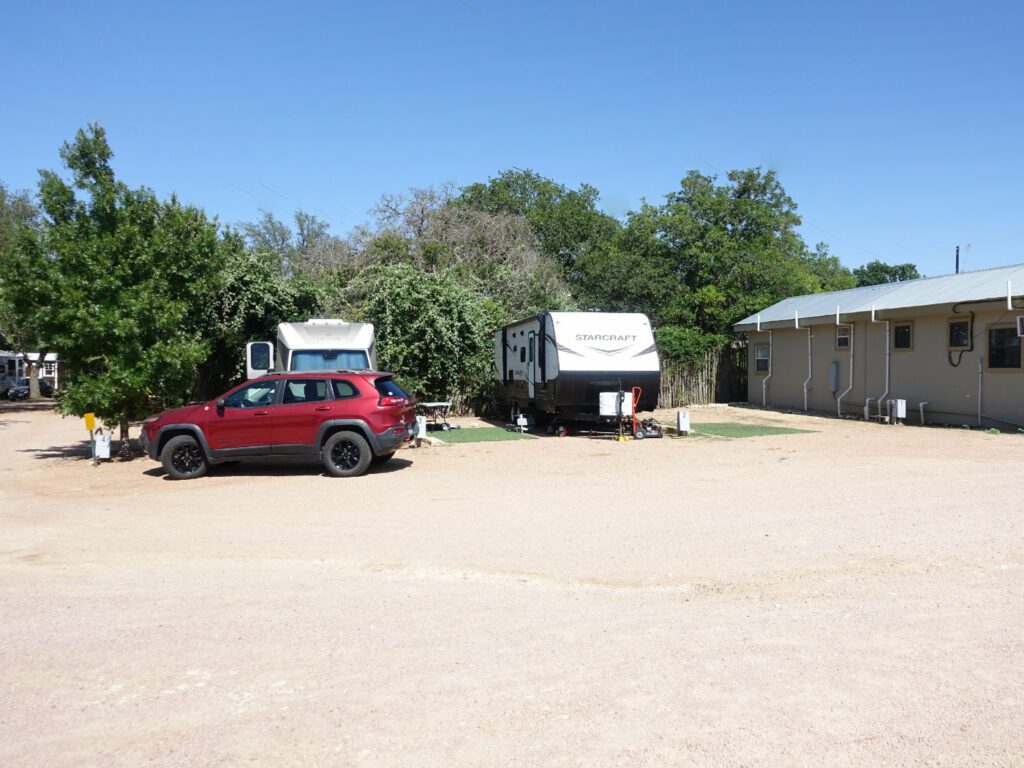 Many people would say this is "not the ideal RV (caravan) site. It's bounded on two sides by park roads, one the main entrance road, and the site is absolutely tiny. We are only here when we are not out and about. We bought Sophie for the spacious rear lounge so we could be inside when the weather wasn't to our liking. Bottom line, it is home for a few days and suits us just fine.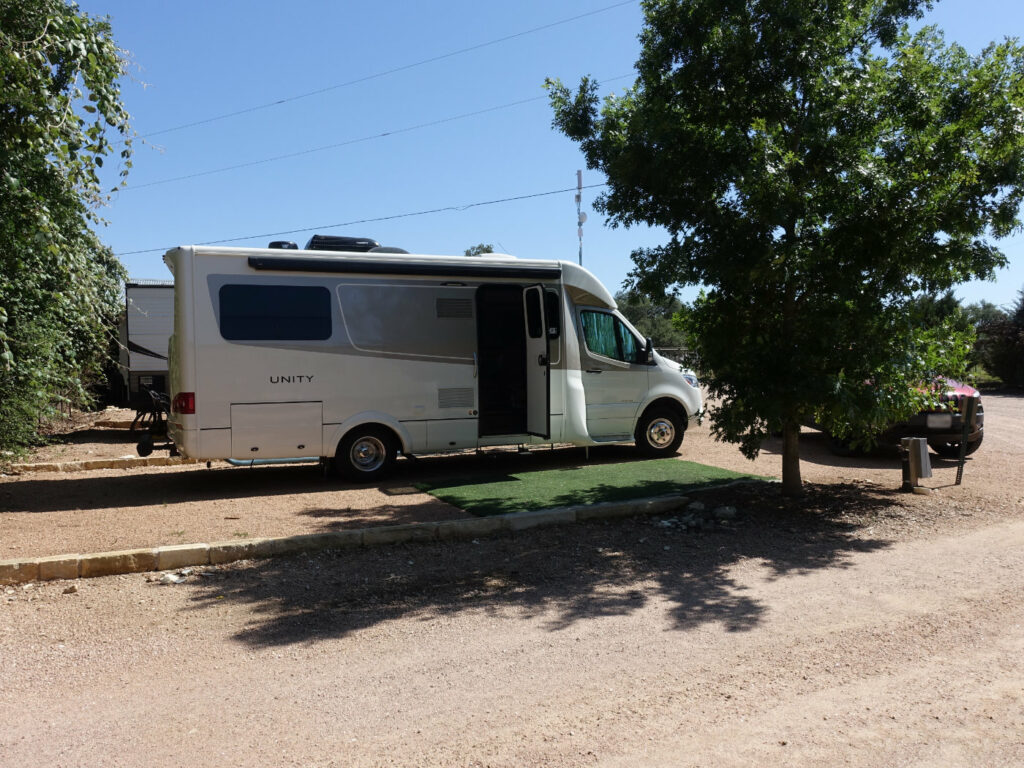 Why we decided to downsize from a big diesel pusher RV to 25 foot (7.5 meters) Sophie. No problem fitting in any site anywhere. A little bigger and we wouldn't have been able to stay here, we would have been too long for the site.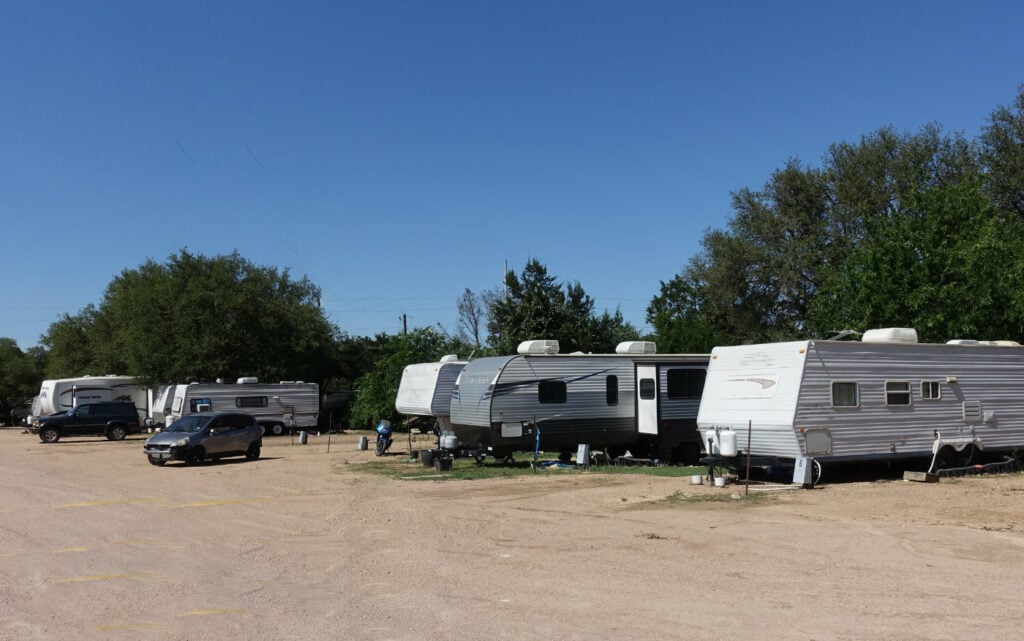 They only have 2 sites available for transients, which is what we are, all the other sites are for long term residents. So why did we stay here rather than the nicer park further out of town? 1. We like to be close to the places we are going to visit. 2. We really don't care that much what the RV park is like. 3. Since most of our time at an RV park is spent inside Sophie so park amenities are not that important to us. (Over the years we have stayed at parks that would make this one look like a high end resort in comparison.)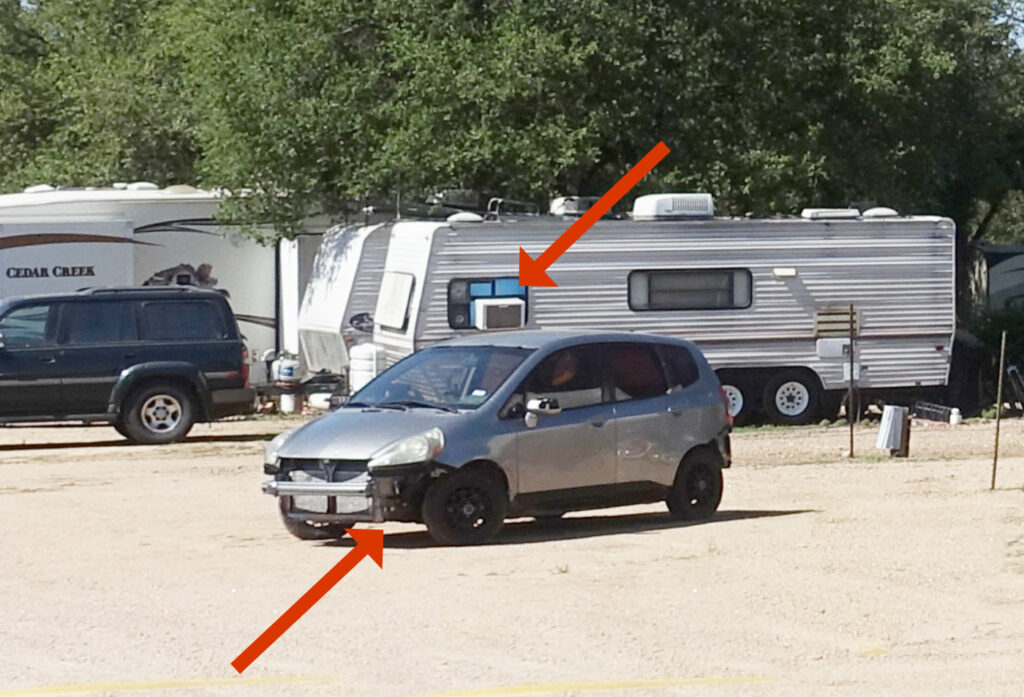 Just a few thing that make this park what it is, Not shown is the pickup truck parked beside a park road that has a flat tire with the truck bed full of junk. While it's not a park for everyone, we would stay here the next time we are again visiting Dripping Springs.