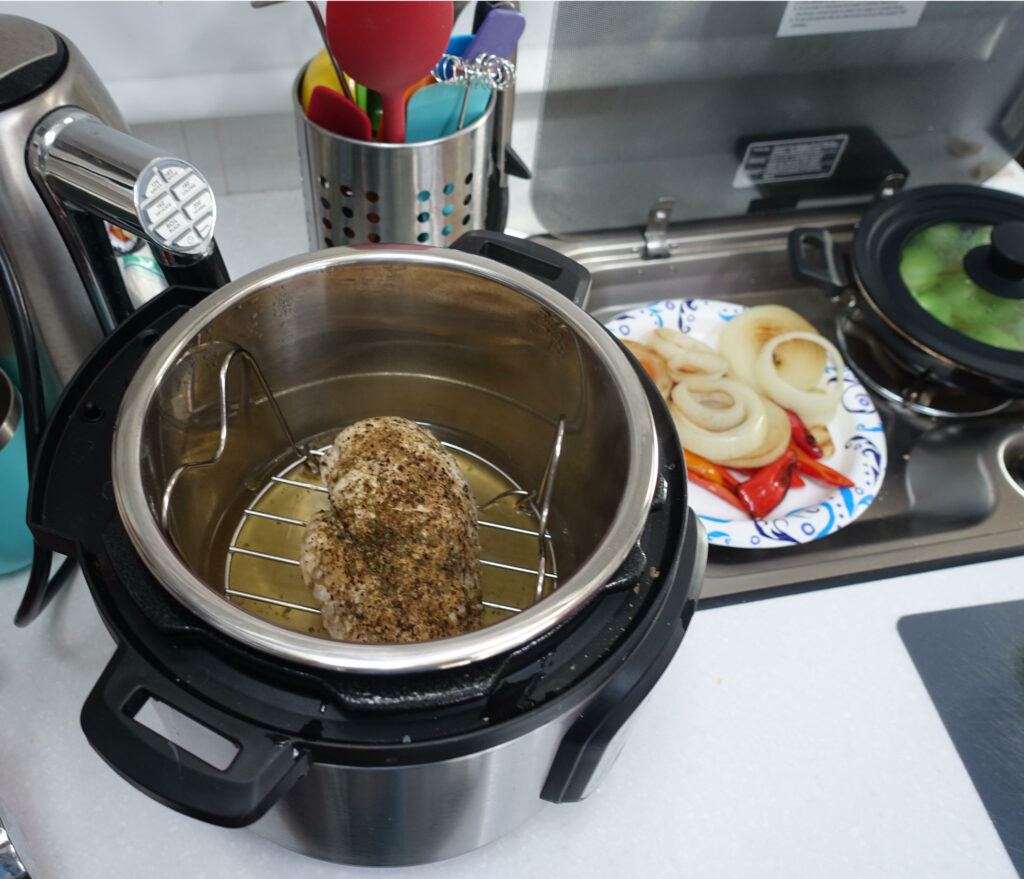 We love Mexican food, which means most our meals are, you guessed it, Mexican. For the longest time we resisted buying an Instant Pot (electric pressure cooker) thinking we didn't have room for it in Sophie. Since buying one, the smallest size they make, we aren't sure how we got along without it. This is a cooked chicken breast rubbed with cumin, course ground black pepper and Mexican oregano. Next the two fork method is used to shred it.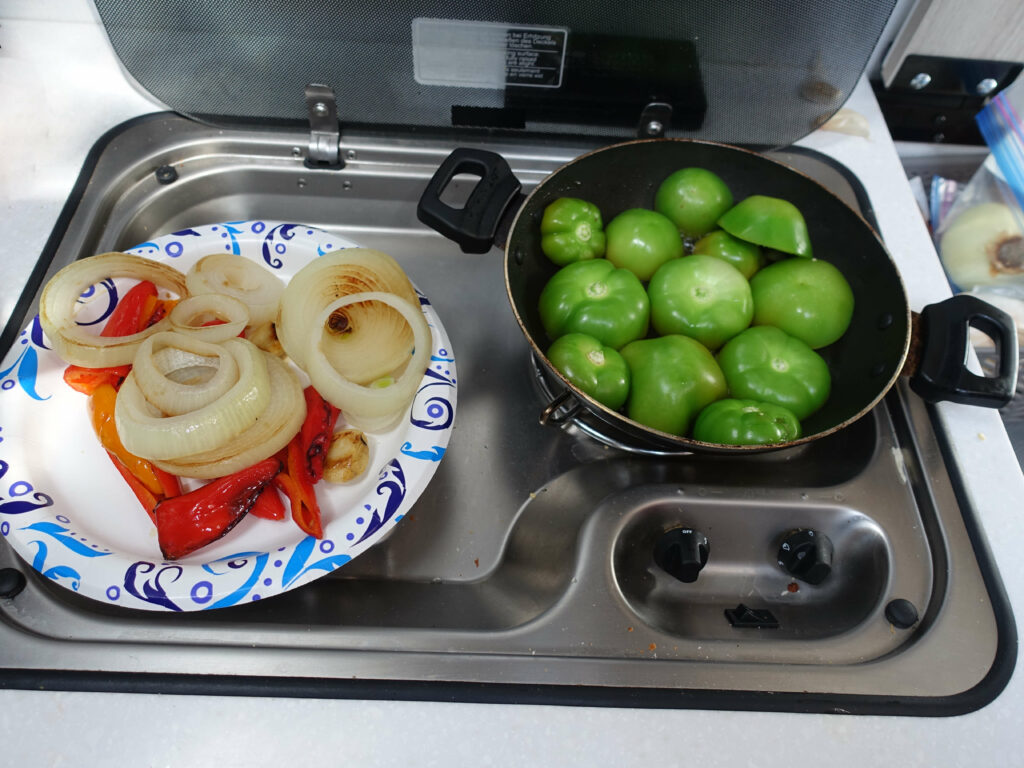 Roasted garlic, peppers and onions on the plate. Halved tomatillos in the skillet ready to be roasted. Combine them all in a blender and, voilà, our version of tomatillo sauce. (Sweet peppers in this batch, other times it is poblano, jalapeno or some other Mexican peppers. Variety is the extra spice of food.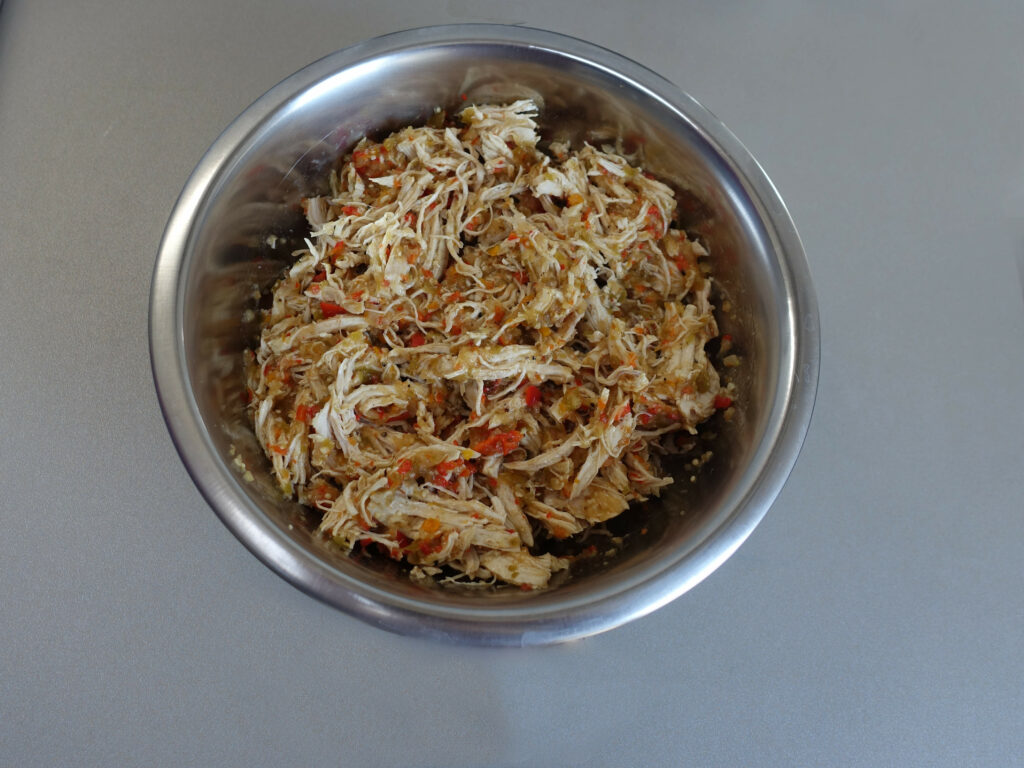 All mixed together and ready for a tortilla and cheese. And yes there is way more than we can eat for several meals in the bowl. That's when Ziploc bags and our freezer come to the rescue. It doesn't get much better than this.